Couple separated by a wall of mud — and only one survived
Late Monday, Josie Gower stacked two rows of sandbags around her home in Montecito and settled in for the night.
Her home on East Valley Road was in the voluntary evacuation zone for the storm expected to sweep through the area.
Gower was not concerned. She told her family that she had weathered worse than the storm she believed was on its way, including the Thomas fire — the largest in California's recorded history — just one month before.
Around 3 a.m. Tuesday, Gower, 69, woke up to the sound of rain thundering on the roof. She walked downstairs, where her boyfriend had been keeping an eye on the storm. Together, they opened the front door and looked outside.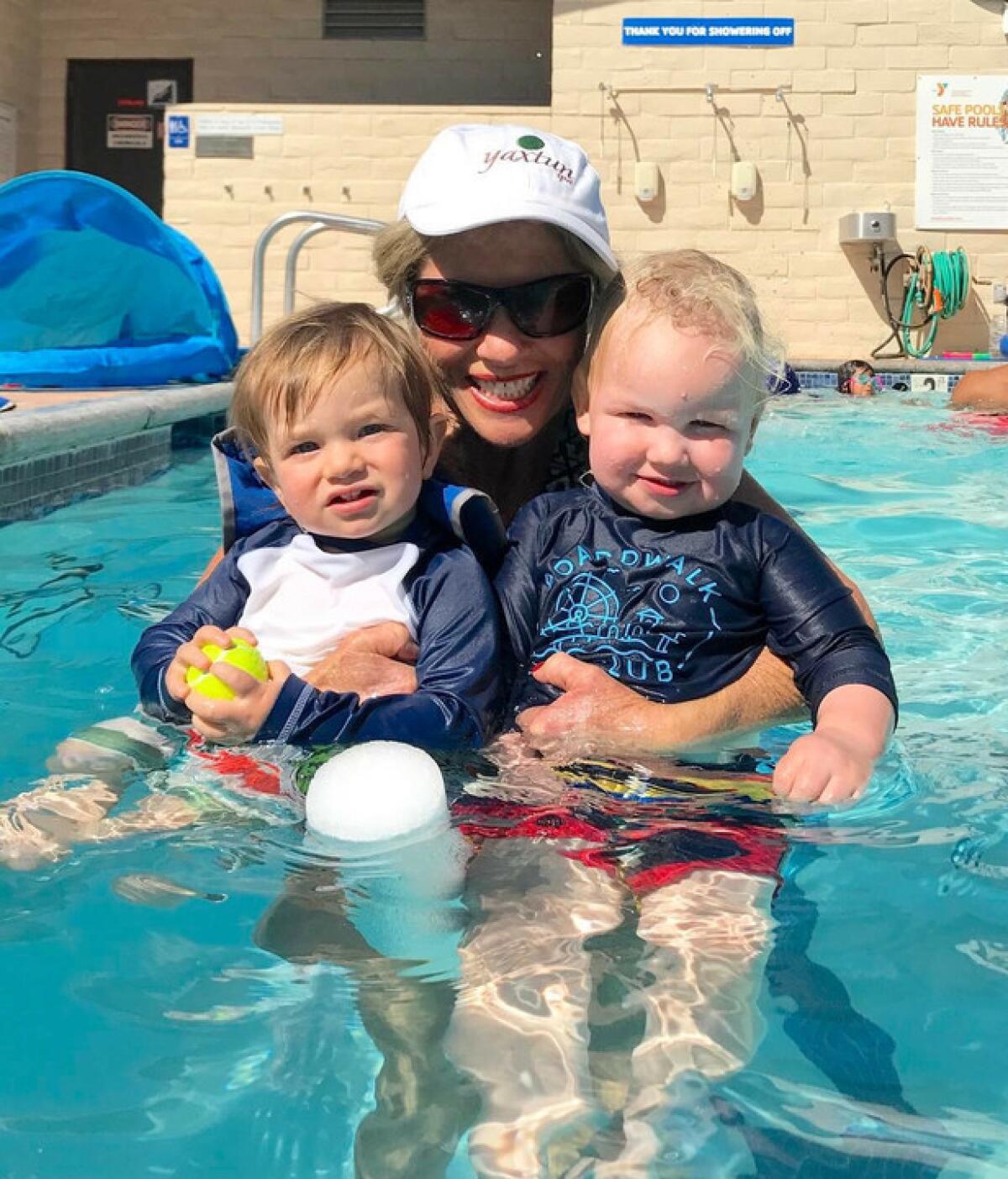 A wall of mud, debris and boulders as big as pickup trucks thundered toward the house, sweeping the couple out the front door. Gower clung to the door frame. Her boyfriend reached for her hand.
He was thrown against a fence and pinned there, buried in mud up to his neck. She was swept away.
"He was in the mud calling her name for hours," said Alastair Haigh, 37, Gower's son-in-law.
When Haigh and his wife woke up Tuesday morning at their home in Santa Barbara, they watched the news and saw images of mudslide damage on another street in the area. But there was no mention of East Valley Road.
They began to call Gower's phone, growing more concerned when she didn't answer.
"Imagine what it's like when it's just ringing and ringing and ringing, and you're waiting to hear if she's going to pick up the phone," Haigh said.
A family friend found Gower's boyfriend, Norm, in a hospital, and called Haigh and his family. He recounted the story of Gower being snatched away.
Then another friend of the family called the Santa Barbara County coroner's office. Officials confirmed they had an unidentified victim there: a petite woman with blonde hair and a gold tooth.
Her body had been carried more than a mile away from her house, Haigh said.
With the news still raw, Haigh and his family have begun to question why officials didn't impose mandatory evacuations on Gower's neighborhood, and make the potential danger more clear.
Residents had been under mandatory evacuation for so long during the Thomas fire that they began to question whether the orders were necessary, Haigh said.
A voluntary evacuation for a possible mudslide felt less serious, he said, because most residents had never experienced one, and because each person's interpretation of when to evacuate is different.
"She lived next to a creek," Haigh said. "You'd think they would make those people evacuate no matter what. It must be hard for them to predict what's going to happen, but it does seem like there's been a huge mistake."
Gower was a world traveler who met her boyfriend, a farmer from New Zealand, on a boat in the South Pacific, Haigh said.
When she took a tour of China, she learned about a search engine called Baidu—the Chinese version of Google. She bought a few shares as a laugh. When she returned, she affixed a license plate to her red Mazda Miata: "GO BAIDU."
Gower was a familiar figure in Montecito, zipping around in her convertible on her way to swim and aqua jogging classes at the YMCA, sometimes with her grandson in tow.
She loved to share a drink or a meal with other longtime Montecito residents, Haigh said. Her Facebook profile photo showed her smiling on the edge of a pool, wearing big sunglasses and an orange and gold mermaid tail.
While the Thomas fire burned in the hills, Gower and her boyfriend – a part-owner of an Italian restaurant – sat and watched the flames, sharing a pizza with the firefighters.
"She was like the life of the party," Haigh said. "Very funny, very charismatic, just radiated energy. She was a one-in-a-million type of person."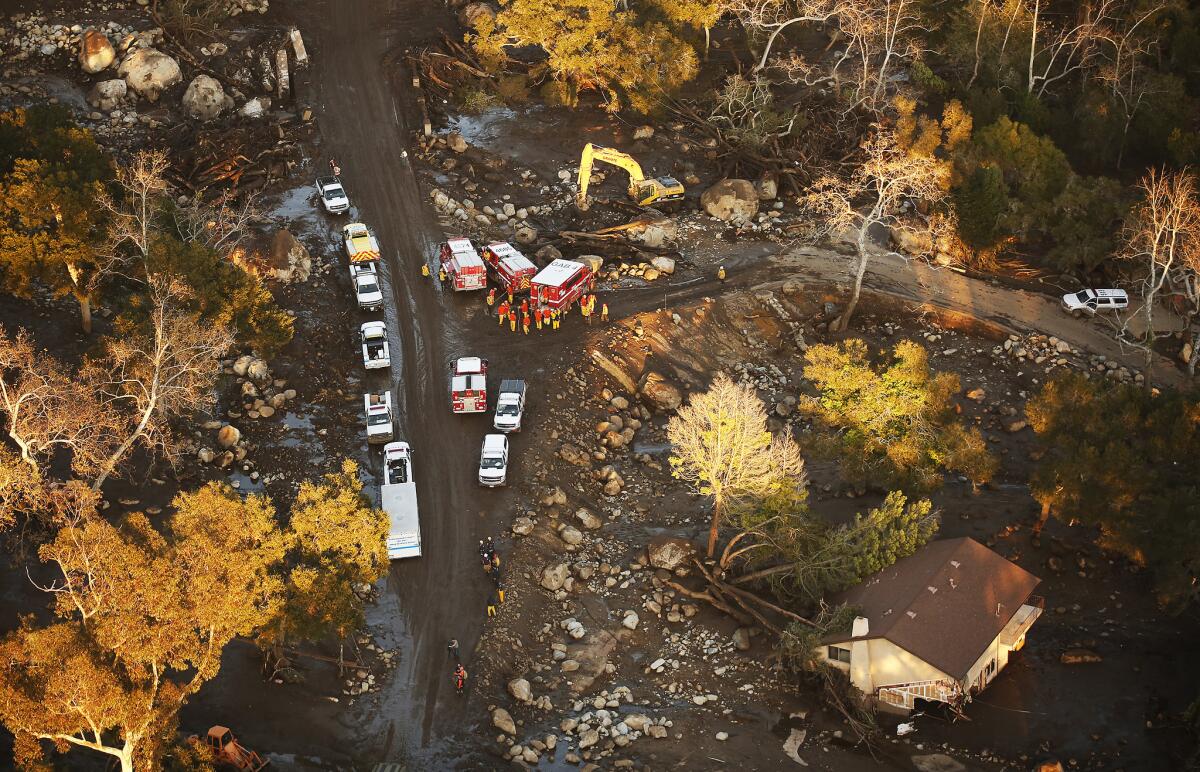 Sign up for Essential California for news, features and recommendations from the L.A. Times and beyond in your inbox six days a week.
You may occasionally receive promotional content from the Los Angeles Times.