Recent storm makes Northern California's rain season the second wettest ever recorded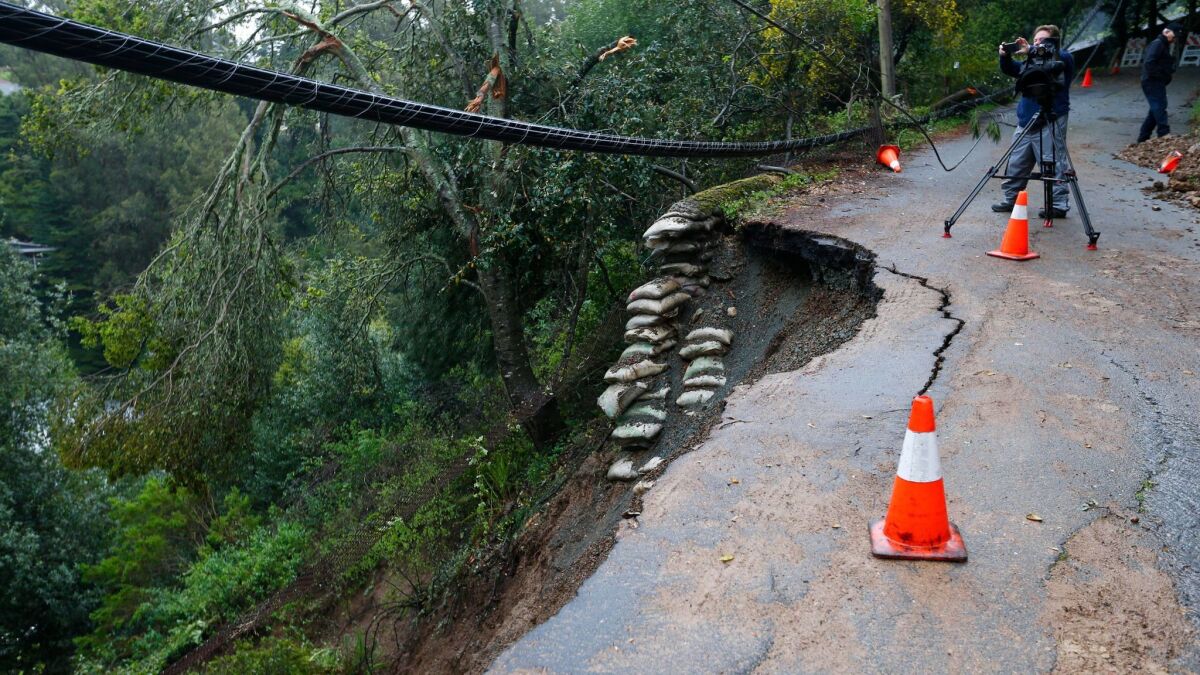 A late-season atmospheric river has pushed Northern California's water year (Oct. 1 to Sept. 30) to the second wettest ever recorded, the National Weather Service said Friday.
The storm has dumped rain from the Bay Area north to Shasta and east to Susanville along the Sierra Nevada, where months of rain and snowfall have already filled reservoirs and saturated soils to levels not seen since before the drought.
The coast, Bay Area and Sacramento Valley
Scattered showers and gusty winds should continue Friday but taper off by Saturday night.
This week's storms sent wind gusts blasting across the Golden Gate Bridge at 54 mph, according to the Weather Service. They also knocked out power to tens of thousands of Pacific Gas & Electric customers, the utility reported.
Caltrans reported that a water-saturated hillside in Oakland gave way and collapsed. It brought a road along with it.
The Sierra Nevada
The National Weather Service in Reno said the city received nearly an inch and a half of rain in 24 hours and up to 15 inches of snow in the mountains. Winds in the mountain tops reached 134 mph. An avalanche warning was issued for the highest peaks.
"This event isn't expected to be as strong as storms in January and February but is a significant precipitation event for April," the Weather Service said.
When winter snow eventually melts, it will send millions of acre-feet of water down into California's rivers and reservoirs, potentially causing floods. In the interim, it's creating dangerous conditions on highway passes.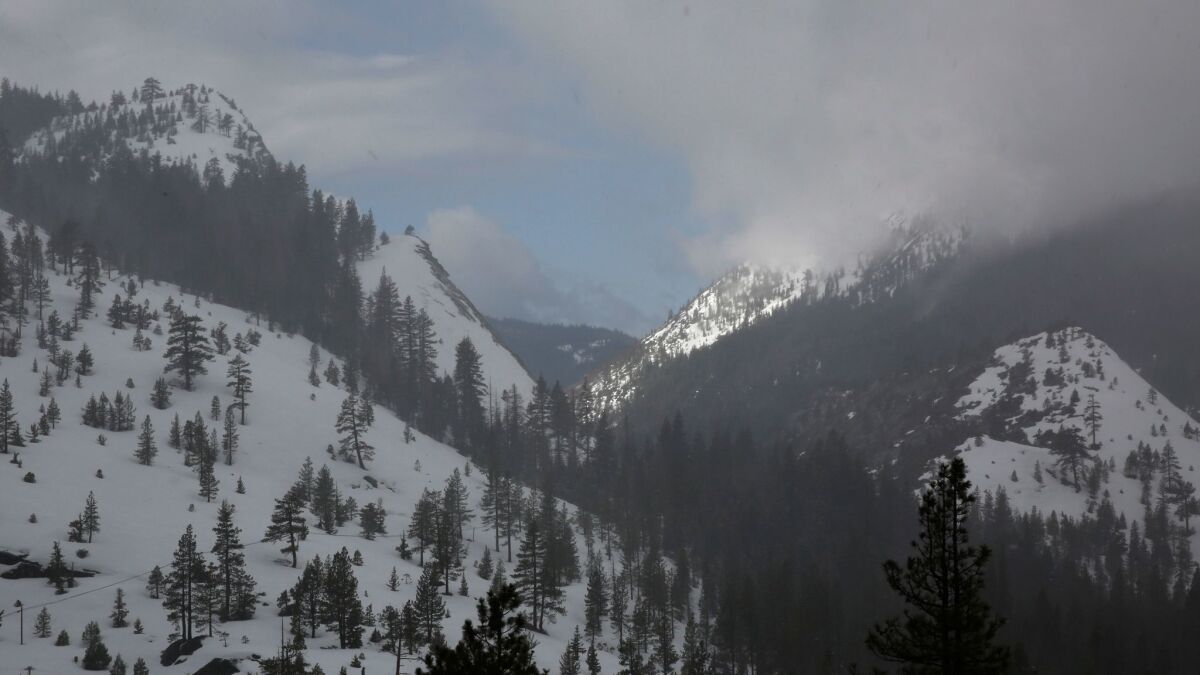 The rivers, reservoir and drought
On Friday, Gov. Jerry Brown announced California's drought emergency was officially over. While reporting that requirements by local water agencies and prohibitions on wasteful practices remain in place, this year's winter put enough water on the ground to pull most of the state out of drought, according to a federal report.
State officials say that looking forward, the greatest risk of flooding is along the San Joaquin River, which is smaller than the Sacramento River.
For breaking California news, follow @JosephSerna on Twitter.
ALSO
The Antelope Valley poppies have exploded into a spectacular burst of neon, signaling an end to drought
Yes, California's drought is all but over, and the dramatically revived Cachuma Lake proves it
Native flowers aren't the only plants in 'super-bloom' this spring — nasty weeds have also flourished
---
The stories shaping California
Get up to speed with our Essential California newsletter, sent six days a week.
You may occasionally receive promotional content from the Los Angeles Times.