65-year-old man dies in custody, held for a crime he did not commit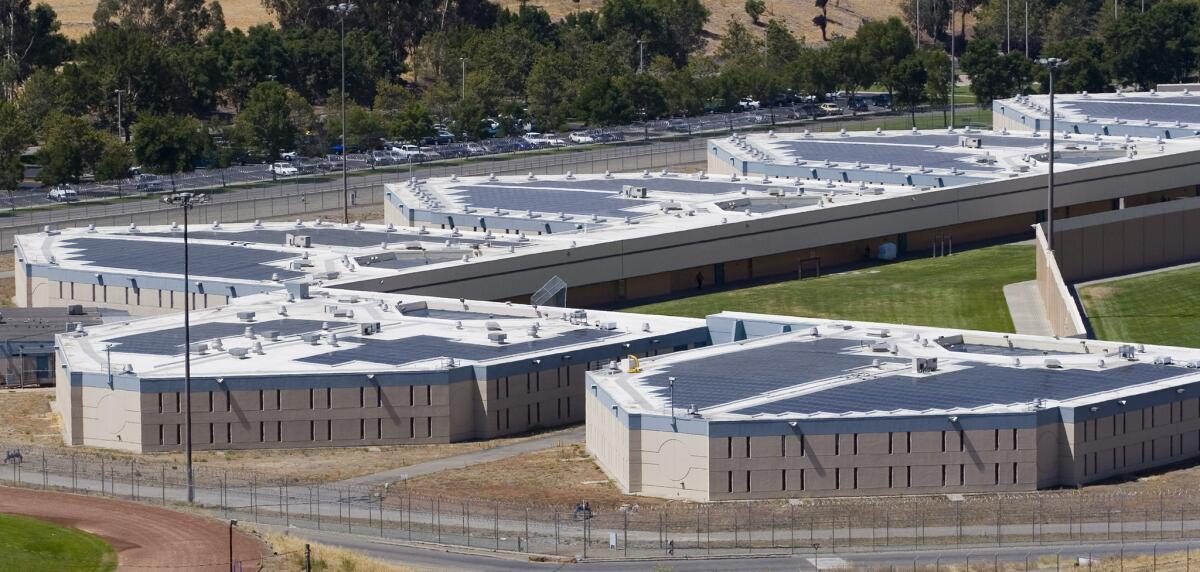 Oakland police assumed they were looking at the aftermath of a violent crime.
When they walked into Melvin Stubbs' and Terry Cameron's home Saturday afternoon to investigate a report of a death, they found the home in disarray, as if there had been a struggle. Stubbs, 65, had scratches on his arms and hands. Cameron, 58, was dead, and looked like she had been the victim of trauma, authorities said.
NEWSLETTER: Get essential California headlines delivered daily >>
So police arrested Stubbs, a diabetic amputee who uses a wheelchair, on suspicion of murdering his wife.
But by the next day, Stubbs too was dead.
It wasn't until after his death that the Alameda County coroner determined what killed Cameron: acute bacterial meningitis.
Now, Stubbs' family wants answers.
"What they did to him was horrible," said Manuel Primas, 61, Stubbs' former brothe-in-law from a previous marriage. "His last thought must've been, 'My wife just died and I'm in here for murder.' And then he died. That's a hell of a way to go."
Oakland police maintain they did not err in arresting Stubbs at the time. No one had heard from Cameron for days, and in the hospital, Stubbs admitted the two had a physical altercation before she died, authorities said.
Cameron was found with a pillow over her face and her body was swollen and marked with "defensive wounds" similar to her husband's, said Oakland police Lt. Roland Holmgren.
"The evidence was there … there was was more than enough reasonable suspicion," Holmgren said. "My intention is not to limit feelings in this thing. This is an incident that two families are suffering from. I think we have a civil responsibility to get the facts out."
Only after a pathologist informed detectives that she had meningitis did the erratic behavior Stubbs reported make sense, Holmgren said.
Stubbs' cause of death has yet to be determined. But Primas blames Oakland police.
"Maybe it's not murder, but they killed him," he said Wednesday. "How you going to drag a man out of a house, find her dead, and blame him for it? If a man kills his wife, that means he's going to try to leave."
Police first went to the home after Cameron's family showed up looking for her, Holmgren said. Primas said Cameron's health had been deteriorating and she had gone to the hospital Thursday.
On Saturday, Cameron's family visited and didn't get an answer at the door, so they asked the landlord to check on the couple. When the landlord went inside, he found Cameron and Stubbs lying side by side, one dead, one unresponsive and exhausted, Holmgren said.
Stubbs stayed in the hospital overnight, and the next morning police took him to Santa Rita jail, where medical workers refused to accept him because his blood sugar was too high, authorities said. Police took him back to the hospital for another checkup, and once he was released they headed back to jail.
Oakland police deferred all comments on Stubbs' jail stay to the Alameda County Sheriff's Office, who said only that he was found unresponsive about two hours after he was admitted into the facility's medical wing.
He was pronounced dead Sunday afternoon.
Primas said the family is seeking a lawyer and plans to file a claim against Oakland police, among others.
"Everybody is trying to blame everybody else," Primas said.
For breaking California news, follow @JosephSerna.
ALSO
Man barricaded inside burning Chino home after eviction notice served
L.A. County deputies rescue girl who was allegedly kidnapped for sex trade
San Bernardino police chase ends with 'innocent' driver's death in car crash
Sign up for Essential California for news, features and recommendations from the L.A. Times and beyond in your inbox six days a week.
You may occasionally receive promotional content from the Los Angeles Times.