Oakland warehouse fire leaves community of artists reeling and fearful of a crackdown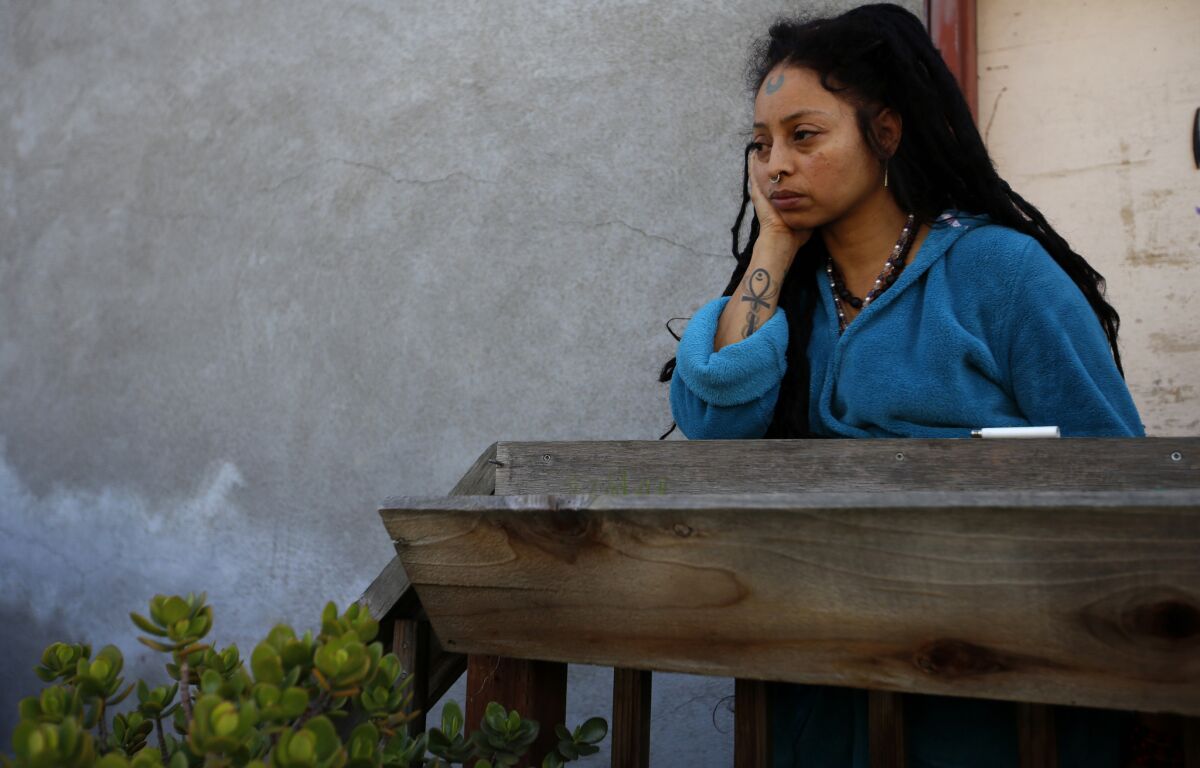 Reporting from Oakland —
For artists, this city's collection of warehouses is a blank canvas, places where they can live, paint, craft and perform. They're also a refuge, their makeshift interiors providing an oasis of affordability in a region of California swamped by rising costs.
But sometimes finding a cheap, creative space means looking the other way on building code violations. It's an approach that led to tragedy here on Friday night when a fire ripped through a warehouse known as the Ghost Ship, killing at least 30 people attending a concert on the second floor.
"We're grieving right now," said Christopher Boa, 39, a musician who lives nearby. "We're in a state of shock."
Artists already felt like an endangered species here as they watch the tech boom's wealth spread from Silicon Valley to San Francisco and finally across the bay to Oakland. Now they worry that the fire will only accelerate gentrification, causing the city to crack down on their homes and studios.
"I don't want people to lose our creative outlet," said Jennifer Jennings, 39. "There are already fewer and fewer places to live."
She lives with her husband, Gabe Penfield, in the Vulcan, an artist enclave in a series of warehouses connected by long hallways filled with paintings and open-air courtyards overflowing with flora.
Jennings once made clothing, but now she's trying her hand at jewelry. Her work was laid across a long table, and a dinosaur piñata hung from an industrial chain overhead. Penfield, 40, sipped coffee from a mug he made in his ceramic studio in the next room.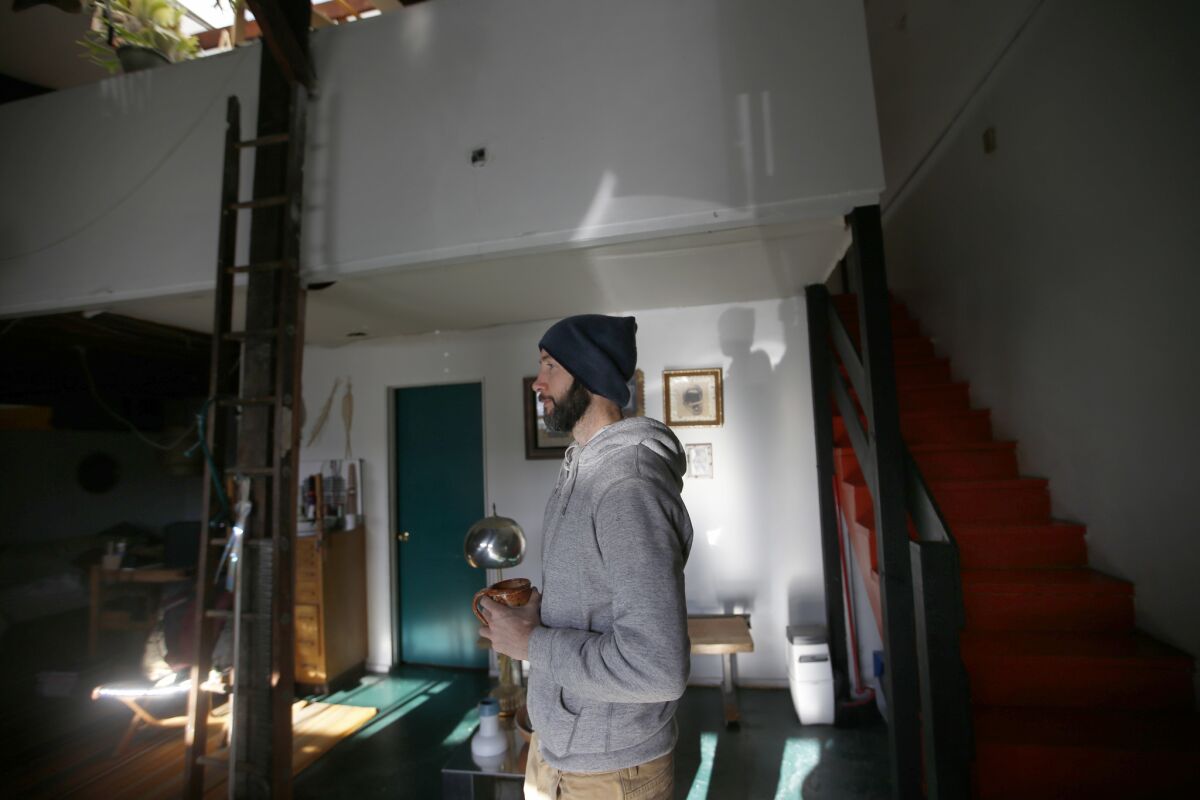 They've lived there for 12 years, and a sprinkler system was recently installed, a nod to safety that other places lack.
Across the street from the Vulcan are industrial yards stacked with wooden pallets, and the BART train rumbles along an elevated track. Inside are none of the whitewashed walls and exposed brick that characterize newer developments in expensive high-rises and renovated buildings.
"Those aren't for artists," said Whitney Merchant, 41. "They're for rich people who want to live in lofts."
Her unit in the Vulcan used to have a trapeze bar hanging from the ceiling, a tool of the trade from the previous occupant. Merchant works in marketing, but she's trying to carve out more time for singing and dancing.
"These are actually for artists," she said, gesturing toward the area she shares with several roommates.
It's the type of atmosphere that has drawn people like Neela Davis, 33. She grew up in Houston but has lived all over the country, from a hostel in New York to a Hare Krishna temple in Los Angeles.
She moved to Oakland in 2009 because she wanted to live and perform with a group of fire dancers. Now she lives in another warehouse in the same neighborhood as the Ghost Ship.
One of her neighbors creates costumes. Another built a climbing wall. There's a few musicians and a tattoo artist. Davis constructs wooden platforms for acrobatics performances.
"You need space," she said. "A regular house is too small."
Davis knows of several nearby warehouses used by artists, and not all of them meet code requirements.
"It costs money to do things by the book," she said. "And there isn't always the money to do it."
Follow live coverage of the Ghost Ship fire and its aftermath »
It could soon become more expensive to live in the area. She works in a legal office to pay the bills, and was rattled to learn that one of the lawyers recently moved to her neighborhood, a warning sign that gentrification is coming.
"We really are just going to end up homeless," she said.
Many Oakland artists share Davis' anxiety.
Over in North Oakland, Lael Fremaux Seltzer, 26, lives in a converted warehouse unit with four roommates. The warehouse, which has 35 to 40 discrete units, each with a bathroom and kitchen, is home to some 50 artists who live and often work from their apartments.
Like the Ghost Ship, the warehouse is home to wood and metal work, painting and illustration studios.
Fremaux Seltzer's unit costs $2,200 a month, split five ways, making it "the most affordable place I can live as an artist," he said.
But construction recently started across the street on a new lot of condos, which has led to worry that the warehouse might soon be sold to make way for similarly upscale apartments.
"We're really nervous right now," Fremaux Seltzer said. "We're scared we'll get kicked out, and we'll have to move to another city."
While the warehouse in which Fremaux Seltzer lives is equipped with a sprinkler system, illuminated exit signage and is zoned for residential use, he said many converted warehouses wouldn't pass muster with a building inspector, with tenants often performing unapproved construction, adding rooms, creating staircases and building door frames.
"It's the kind of thing you joke about in DIY houses, that a building isn't up to fire code," he said. "But now it's not funny."
The fire seems destined to provoke some kind of response from local officials, and artists hope they strike the right balance.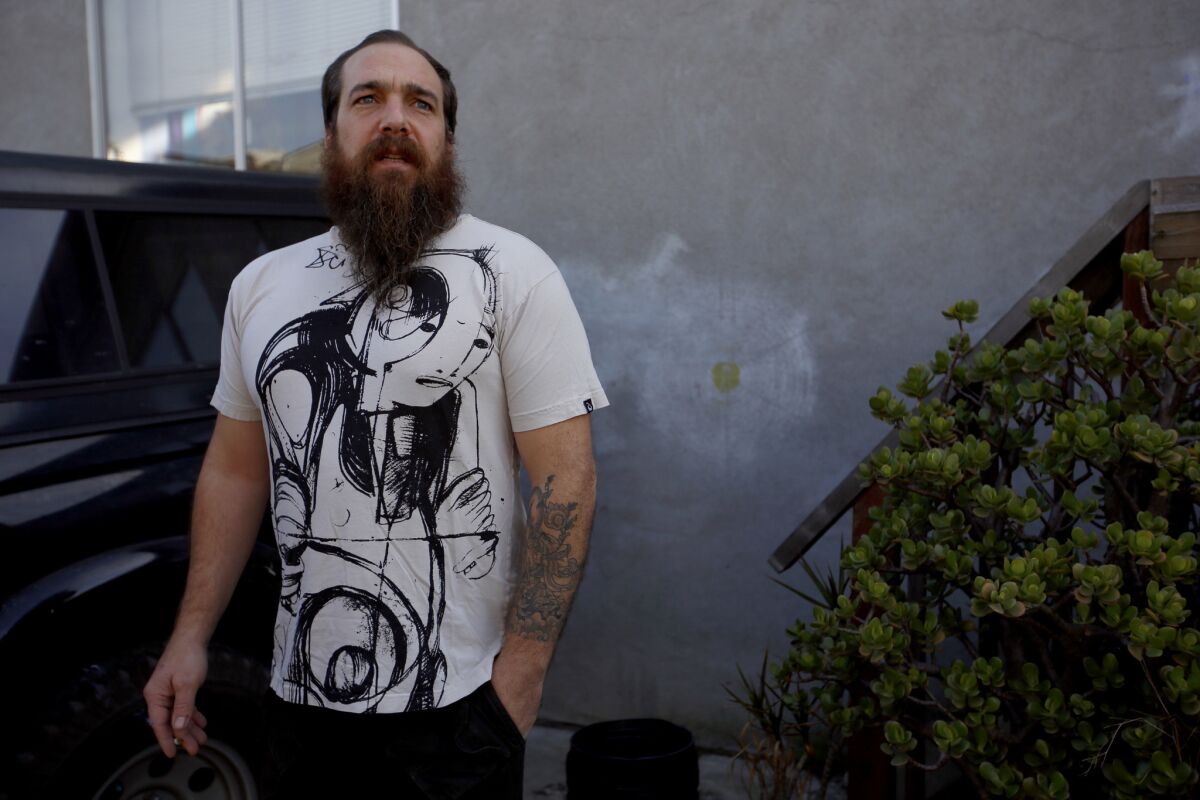 Boa said the city should have shut down the Ghost Ship when code violations were discovered. But he also fears that "one bad apple ruins the whole bunch."
He knows from his experience as a promoter that underground shows can be hosted safely, and his band recently performed at another Oakland warehouse without a problem.
The Ghost Ship, he said, was an exception, a place that stood out for its recklessness.
His wife, Kalyani Shakti Khandro, 46, was invited to teach yoga classes and lead healing gatherings there. But she declined, deciding the space didn't feel safe.
"This didn't have to happen," she said.
Times staff writer Tracey Lien contributed to this article.
Twitter: @chrismegerian
ALSO:
Death toll rises in Oakland fire; officials ask families of the missing to preserve DNA samples
Scrutiny grows over conditions at Ghost Ship warehouse where at least 24 died during a fire
Oakland warehouse was a cluttered 'death trap' filled with pianos, RVs, but no fire sprinklers, former residents say
---
UPDATES:
3:50 p.m.: This story was updated with more comments from artists who live in the neighborhood.
This story was originally published at 3:05 p.m.
---
Life is stressful. Our weekly mental wellness newsletter can help.
You may occasionally receive promotional content from the Los Angeles Times.