Orange County deputies seize weapons from ex-Soka University student who threatened 'killing spree' in YouTube video
Authorities said they found several loaded rifles and shotguns inside the home of a 39-year-old West Hollywood man who threatened to go on a "killing spree" in a bizarre YouTube rant last week.
David Kenneth Smith was charged with one felony count of making criminal threats Monday, less than a week after he was arrested by Orange County sheriff's deputies, prosecutors said.
Police were contacted by staff members at Soka University in Aliso Viejo last week after Smith, a former student, sent an instructor "a link to a YouTube video that showed him sitting with a semiautomatic pistol on his chest talking about the university," according to the Sheriff's Department.
In another video, posted last week, Smith goes on a strange rant about choosing between suicide and mass murder in a video titled "What Good Does Killing Ever Do?"
"What should I do? Should I commit suicide and just die off in a corner where all of you folks out there are just … well, hey, I guess that problem took care of itself now, didn't it? We'll never have to ever have any reckoning at all for what we did to him and so many other people," Smith says in the video, smiling nearly the entire time. "I'd rather go on a killing spree."
Smith posted dozens of videos on YouTube under the name "King David," including at least one other in which he posed while holding a firearm. Jaimee Blashaw, public affairs manager for the Orange County Sheriff's Department, confirmed the YouTube channel was Smith's.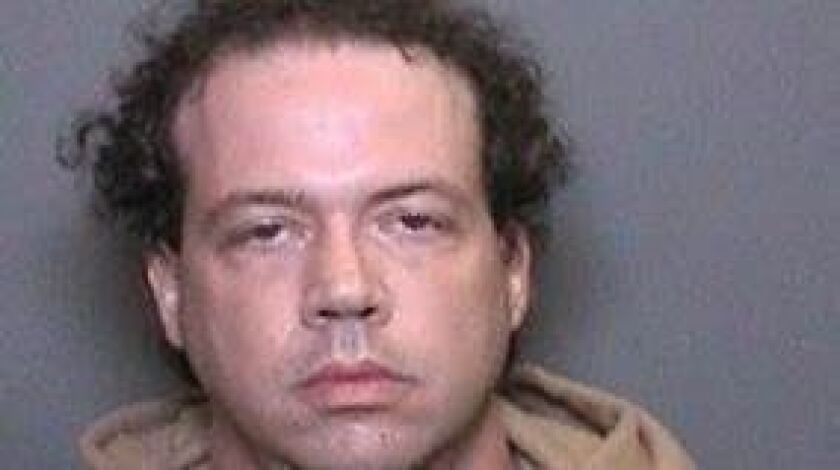 "Investigators believed the suspect's threats were credible and an attack possible," the Sheriff's Department said in a statement.
Sheriff's investigators recovered four revolvers, three shotguns and two rifles from Smith's West Hollywood home when they arrested him Nov. 2, Blashaw said.
Smith, who is being held on $1-million bail, was apparently angered by a punishment he received at the university for marijuana use in 2008, according to the statement.
A spokeswoman for Soka University said Smith graduated in 2008, but referred additional questions to the Sheriff's Department. The school is described as a "nonprofit, four-year liberal arts college and graduate school" that was founded on Buddhist principles.
Smith was charged with one felony count of making criminal threats and is expected to be arraigned later Monday, according to a spokeswoman for the Orange County district attorney's office.
Smith did not have a criminal history in Orange County, according to Blashaw. All of the firearms were registered in his name, according to the district attorney's office spokeswoman.
In the video that police say Smith sent to the Soka University instructor, he refers to himself as a "journalist" who once worked for a "major metropolitan newspaper."
Twitter: @JamesQueallyLAT
---
UPDATES:
1:25 p.m.: This article was updated with details about David Kenneth Smith and his YouTube postings.
11:50 a.m.: This article was updated with information about the weapons found in David Kenneth Smith's home.
11:05 a.m.: This article was updated with additional information about possible charges against David Kenneth Smith.
This article was originally published at 10:30 a.m.
---
For reporting and exclusive analysis from bureau chief John Myers, get our California Politics newsletter.
You may occasionally receive promotional content from the Los Angeles Times.