Paul Walker charity: 'Fast and Furious' actor 'led by example'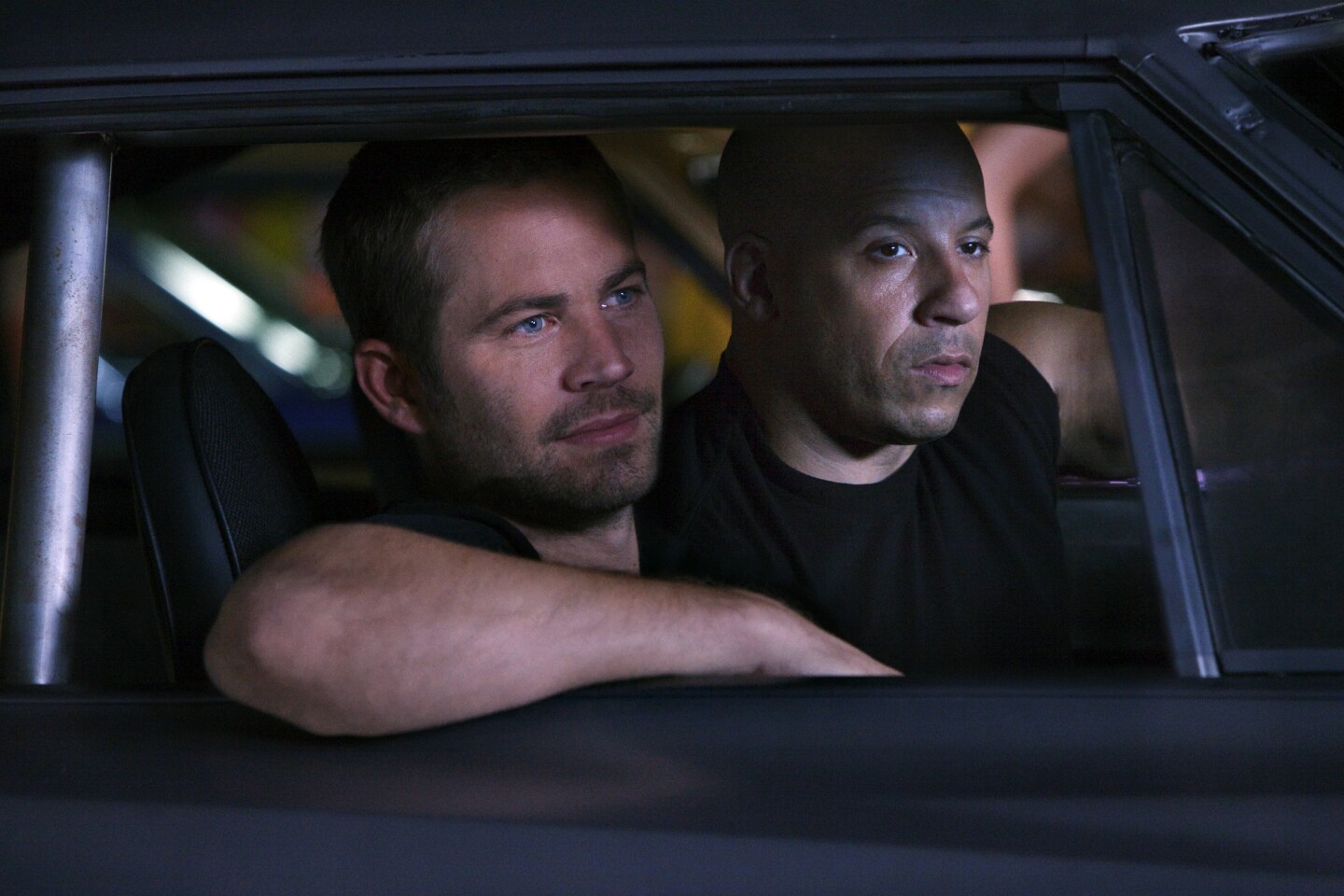 Paul Walker, who died at 40 in car crash in Valencia, had been filming Fast Five with costar Vin Diesel at the time of his death.
(Jaimie Trueblood / Universal Pictures)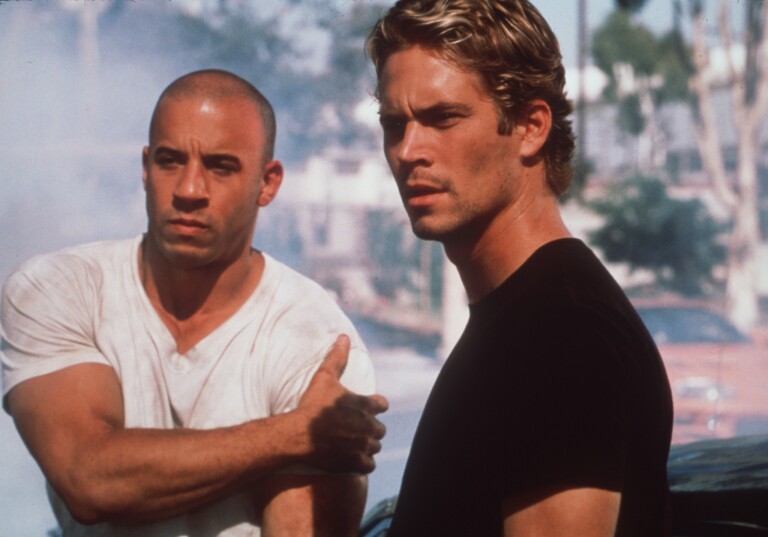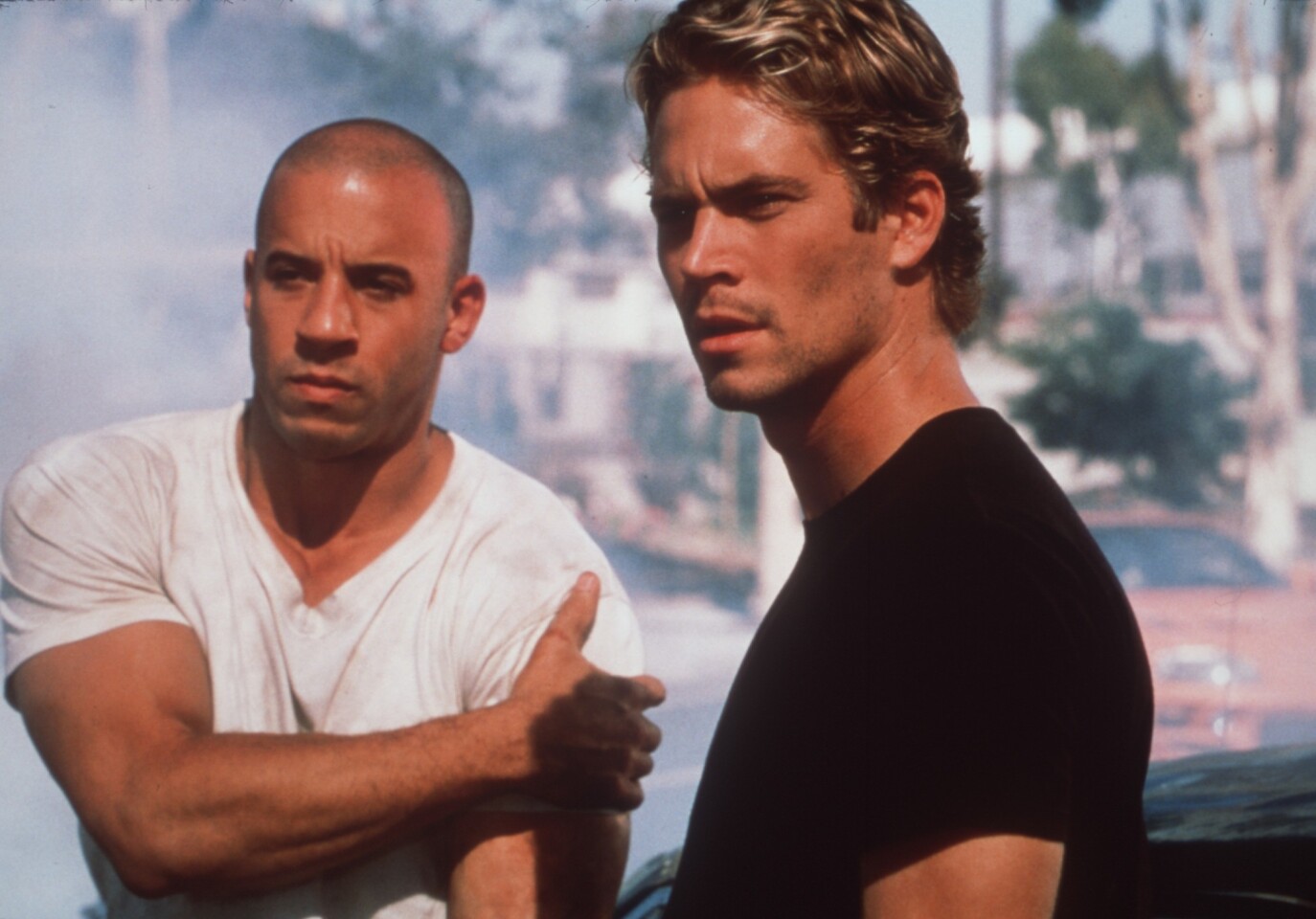 Vin Diesel and Paul Walker drive the city streets as if they own them in the movie "The Fast and the Furious."
(Bob Marshak / Universal Studios)
Mia (Jordana Brewster) finds herself attracted to Brian (Paul Walker) unaware that he's an undercover cop in the movie "The Fast and the Furious."
(Bob Marshak / Universal Studios)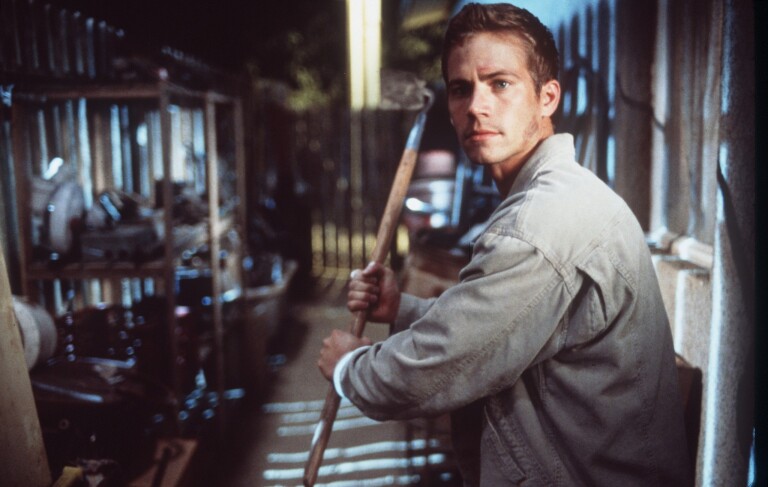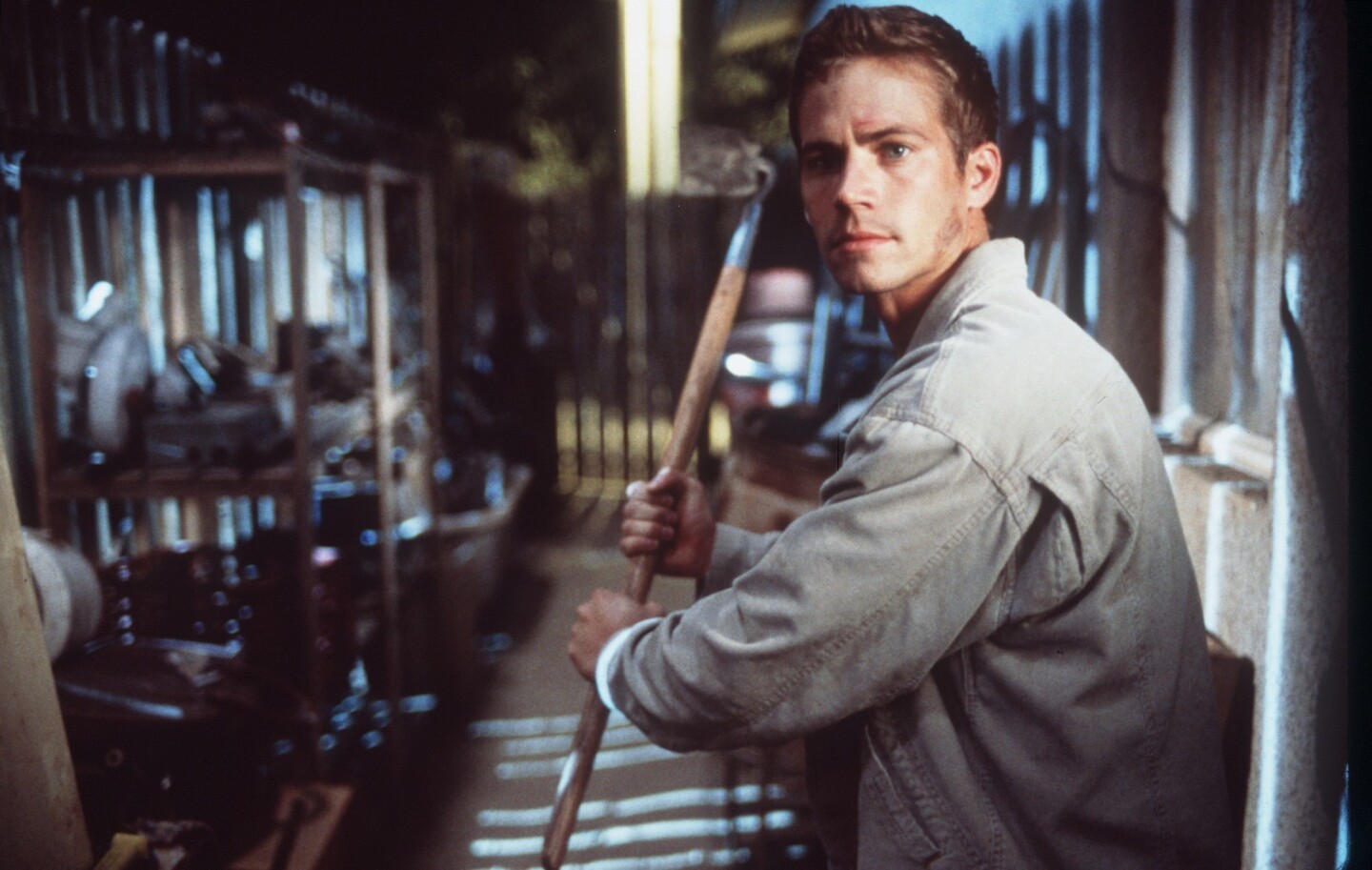 Paul Walker as Lewis in the movie "Joy Ride."
(Richard Foreman / 20th Century Fox)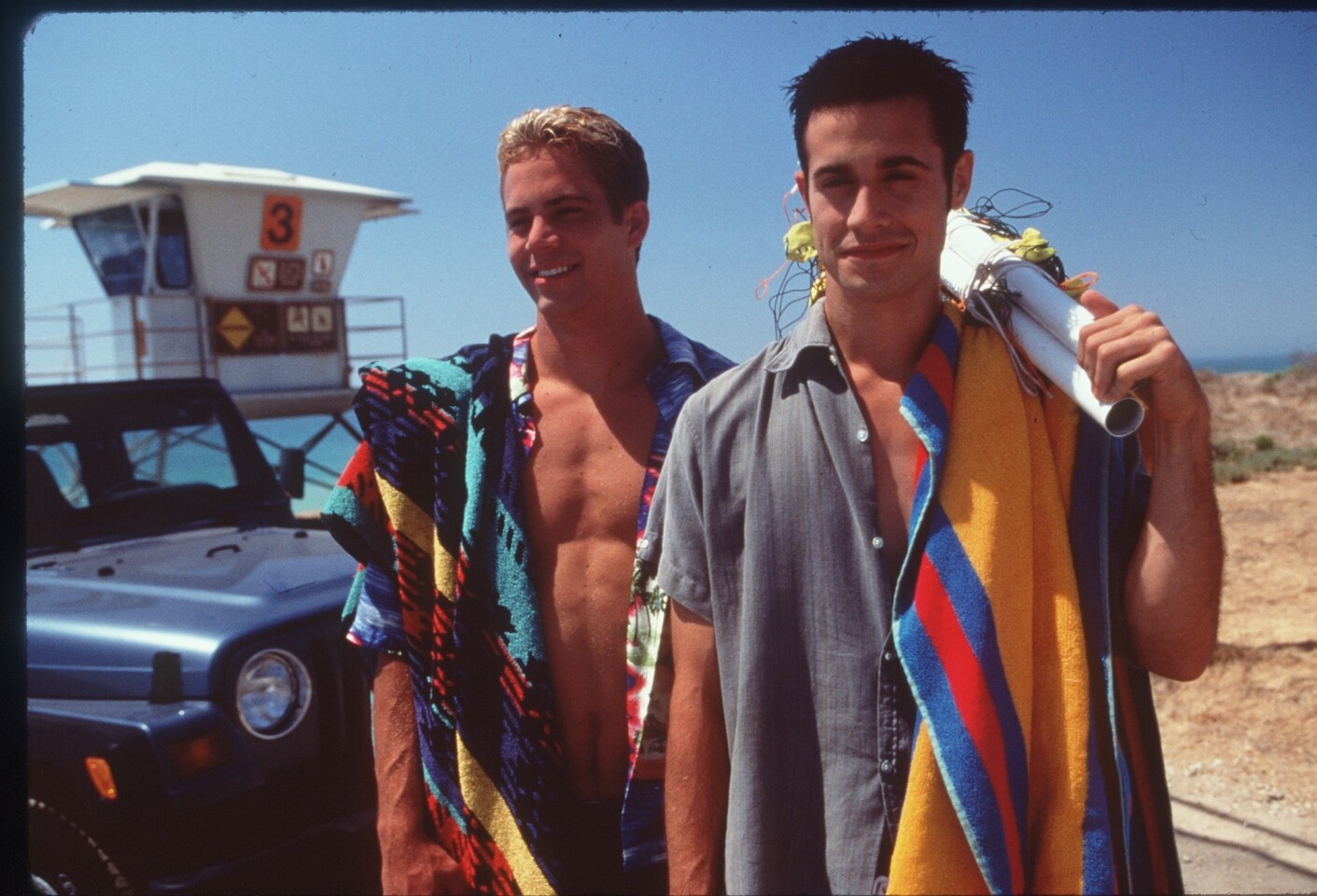 Paul Walker and Freddie Prinze Jr. in Robert Iscove's "She's All That" a 1998 Miramax release.
(Claudette Barius / Miramax Films)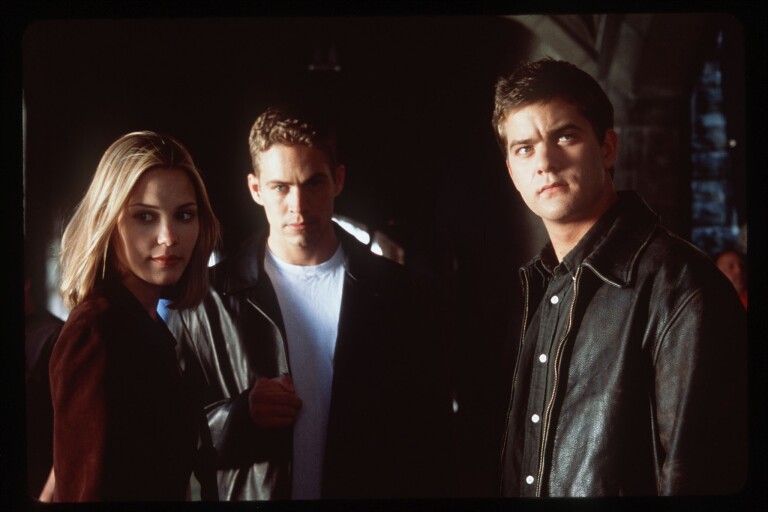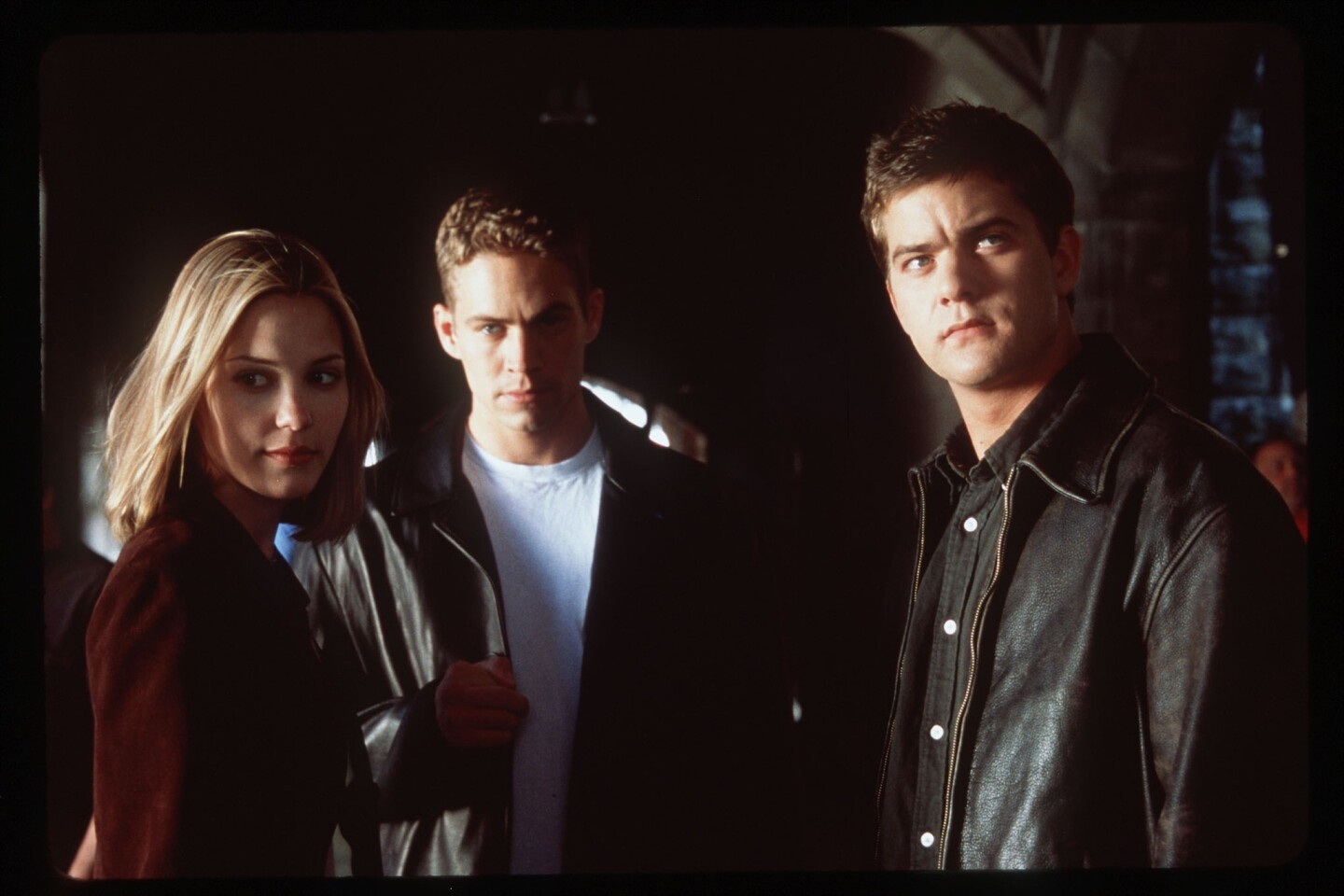 Leslie Bibb, Paul Walker and Joshua Jackson star in "The Skulls," released in 2000.
(George Kraychyk / Universal Pictures)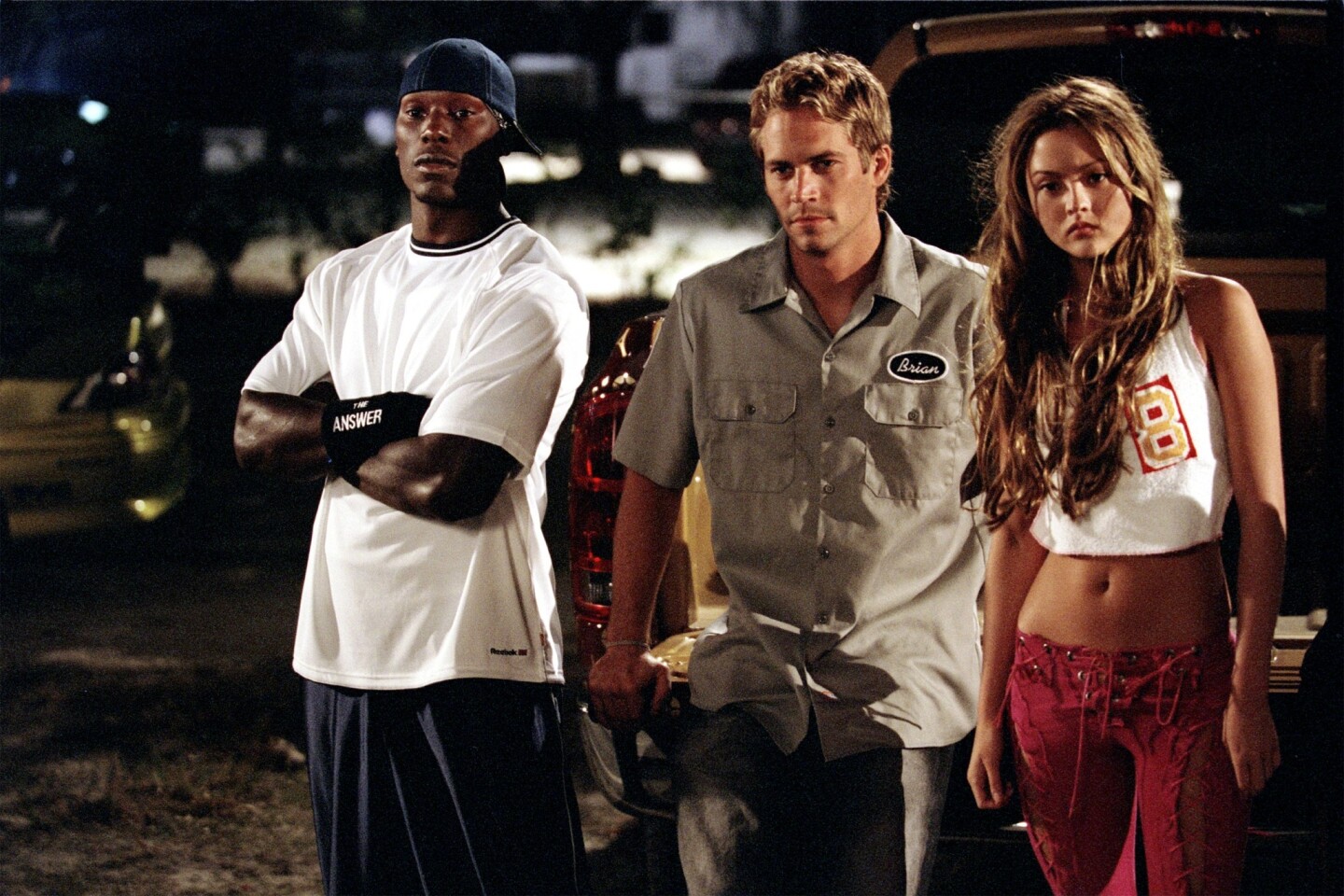 Tyrese, Paul Walker and Devon Aoki of the movie "2 Fast 2 Furious."
(Eli Reed / Universal Studios)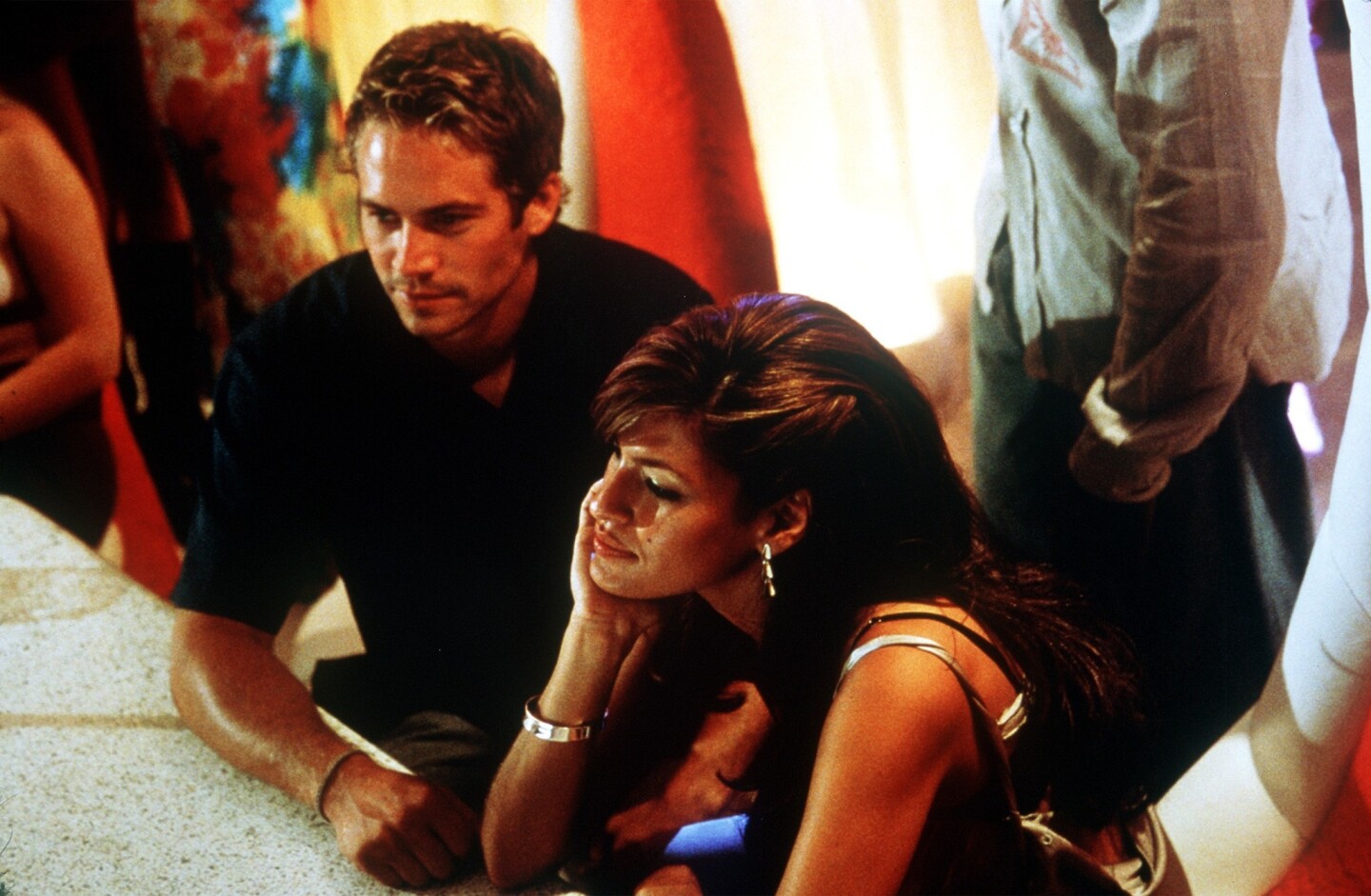 Paul Walker as Brian O'Conner and Eva Mendes as Monica Puentes on the set of the movie "2 Fast 2 Furious."
(Eli Reed / Universal Studios)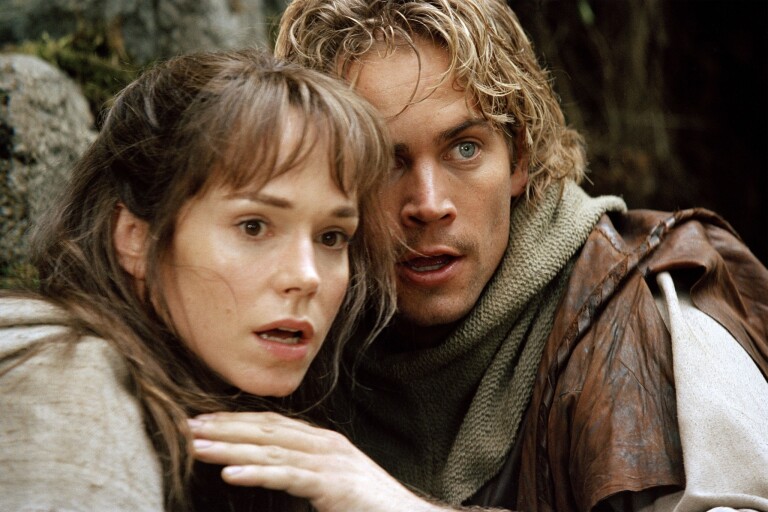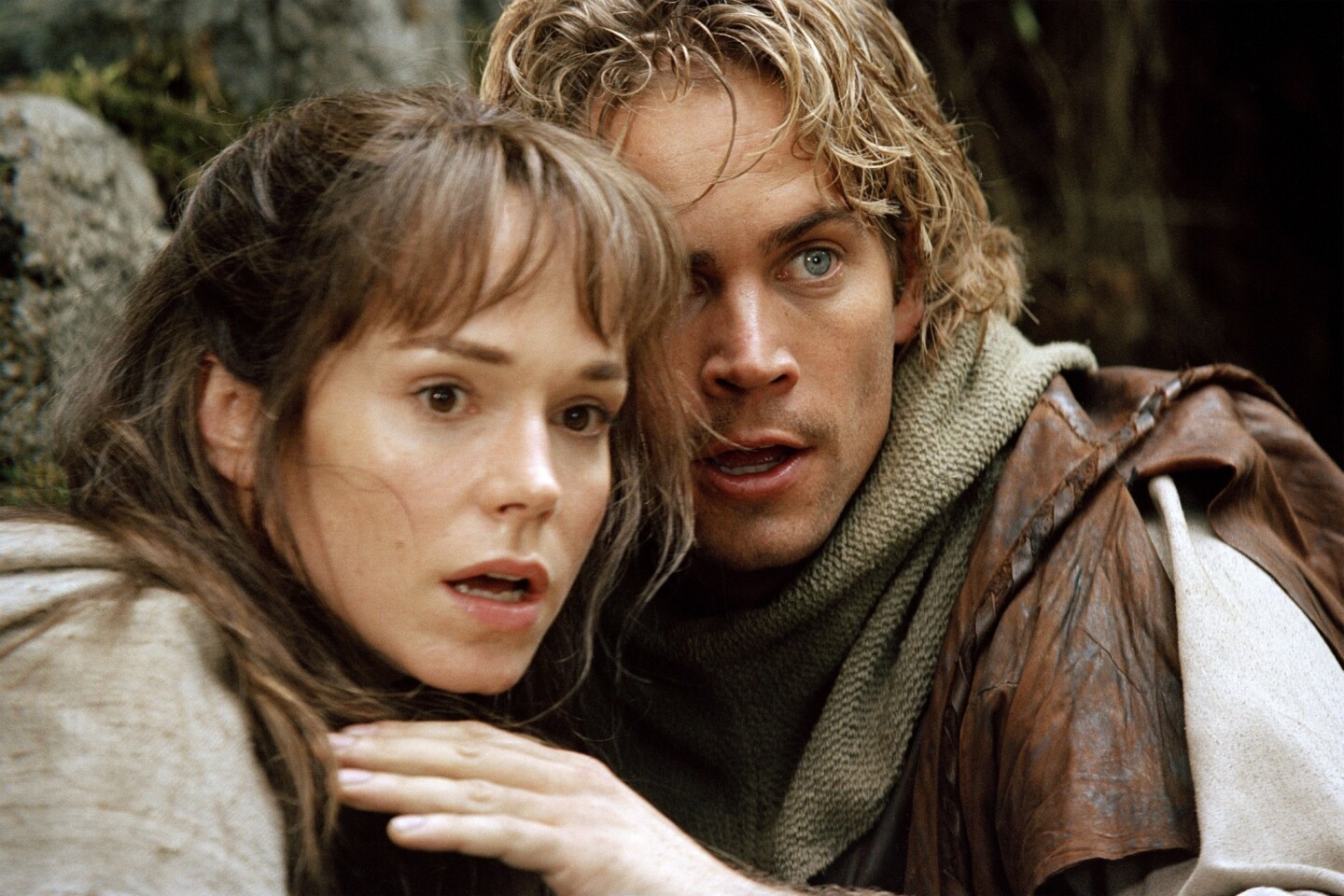 Frances O'Connor as Kate Ericson and Paul Walker as Chris Johnston in the movie "Timeline."
(Philippe Bosse / Paramount Pictures)
Penelope Cruz and Paul Walker in the movie "Noel."
(Takashi Seida / Red Rose Production)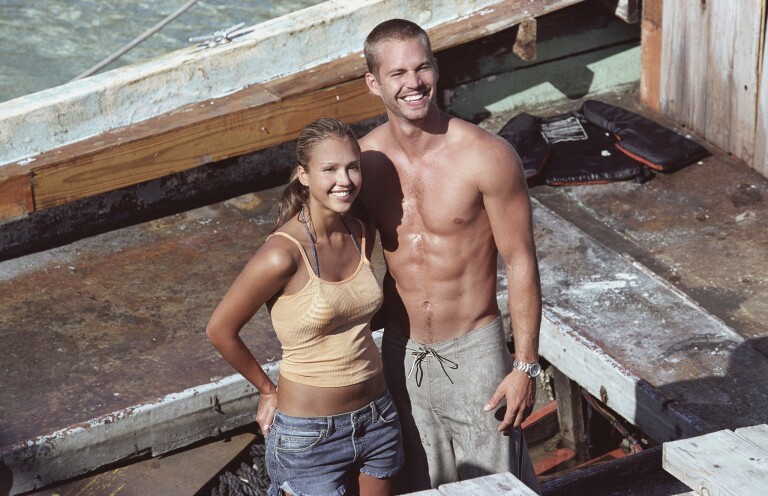 Jessica Alba and Paul Walker star as Sam and Jared in the movie "Into the Blue."
(John P. Johnson / MGM Pictures)
Paul Walker as mob member Joey Gazelle in the 2006 crime drama "Running Scared."
(Larry D. Horricks / New Line Productions)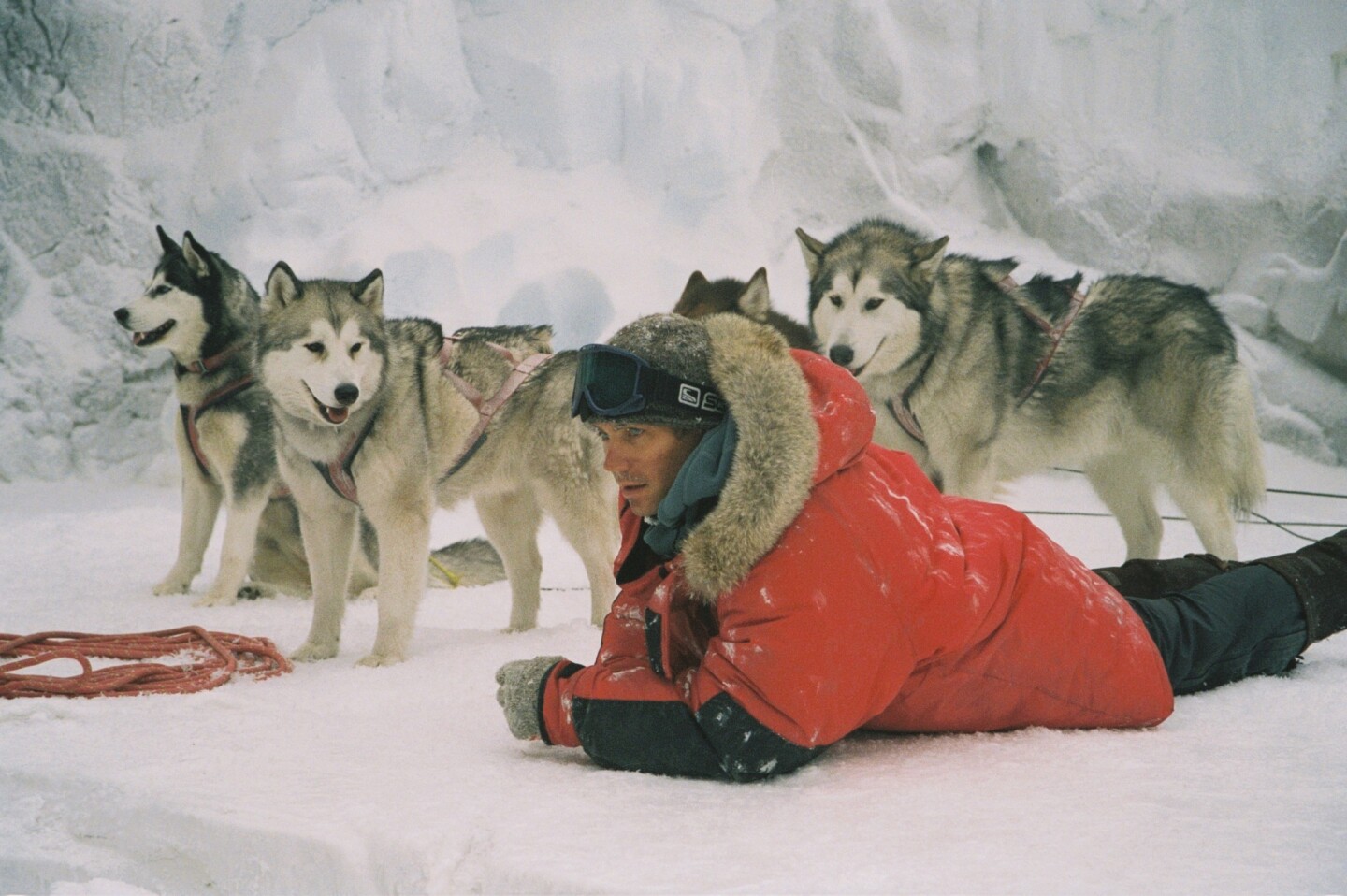 Paul Walker, (pictured), Jason Biggs and Bruce Greenwood play three members of an Antarctic scientific research team forced to leave behind, then later attempt to rescue, their loyal sled dogs after an accident in the movie "Eight Below."
(Chris Large / Winking Productions GmbH amp Co)
Walter Gust (Stark Sands, left) and Hank Hansen (Paul Walker, right) prepare for the battle of Iwo Jima in DreamWorks Pictures and Warner Bros. Pictures movie "Flags of Our Fathers".
(Merie W. Wallace / Warner Bros.)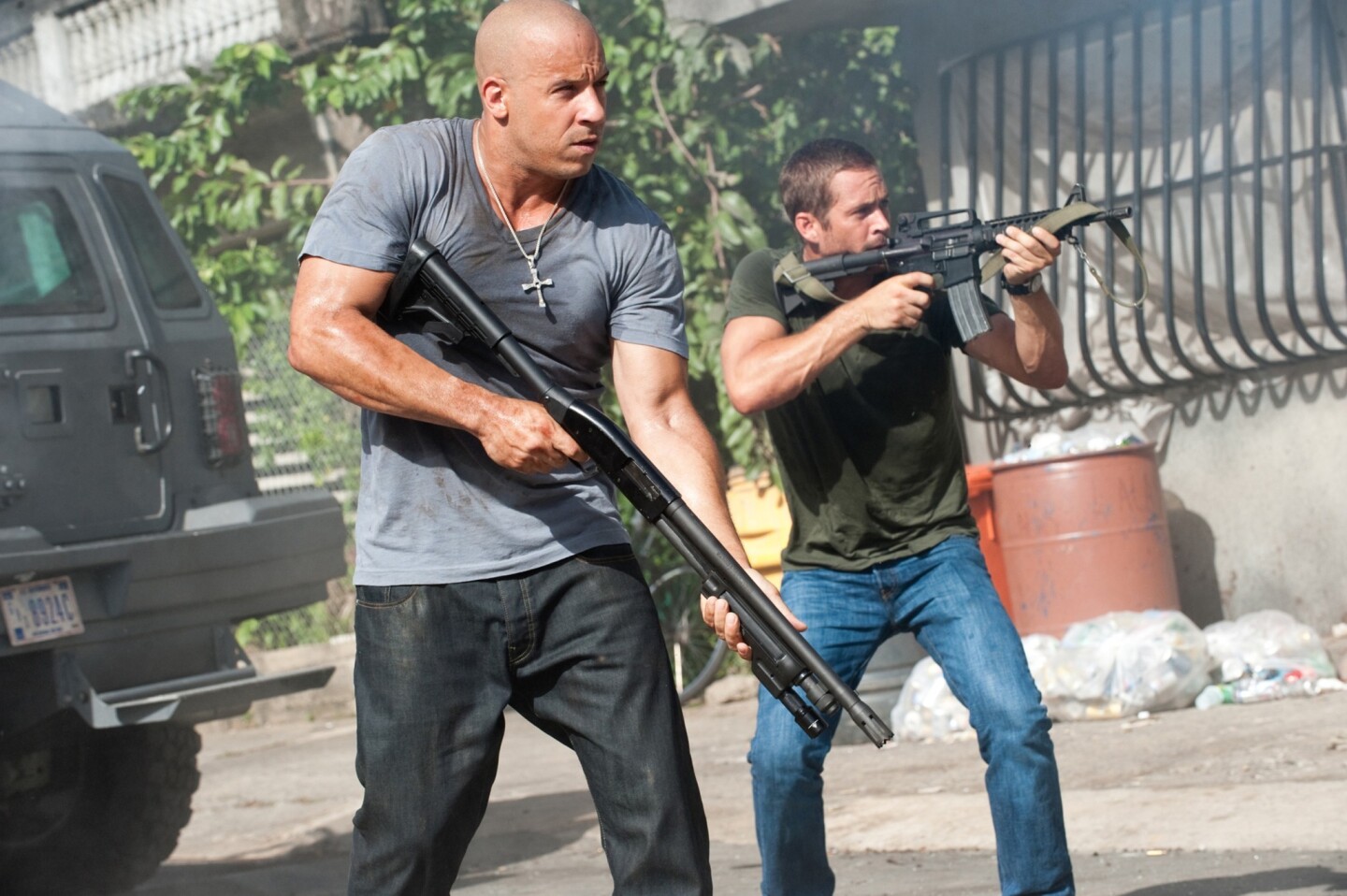 Vin Diesel and Paul Walker in a reunion of returning stars from every chapter of the explosive franchise built on speed in the movie "Fast Five."
(Jaimie Trueblood / Universal Pictures)
Paul Walker in "Fast & Furious 6," which hit theaters in May.
(Giles Keyte / Universal Studios)
Paul Walker, Dwayne Johnson and Vin Diesel reunite for "Fast & Furious 6."
(Giles Keyte / Universal Studios)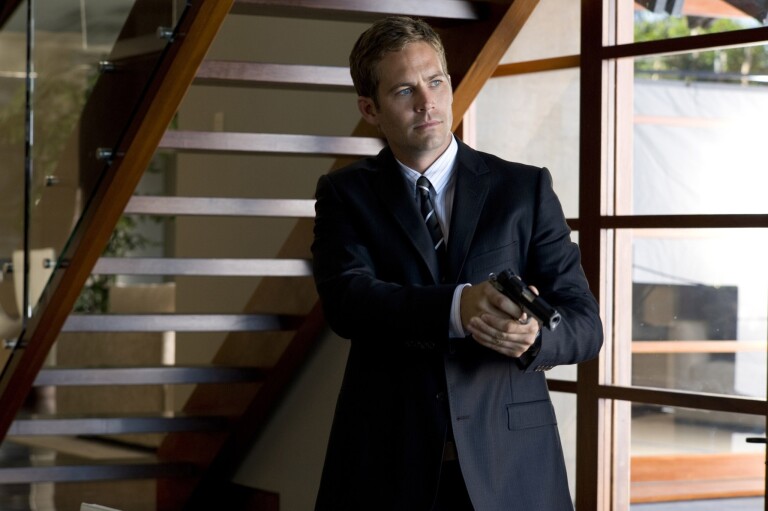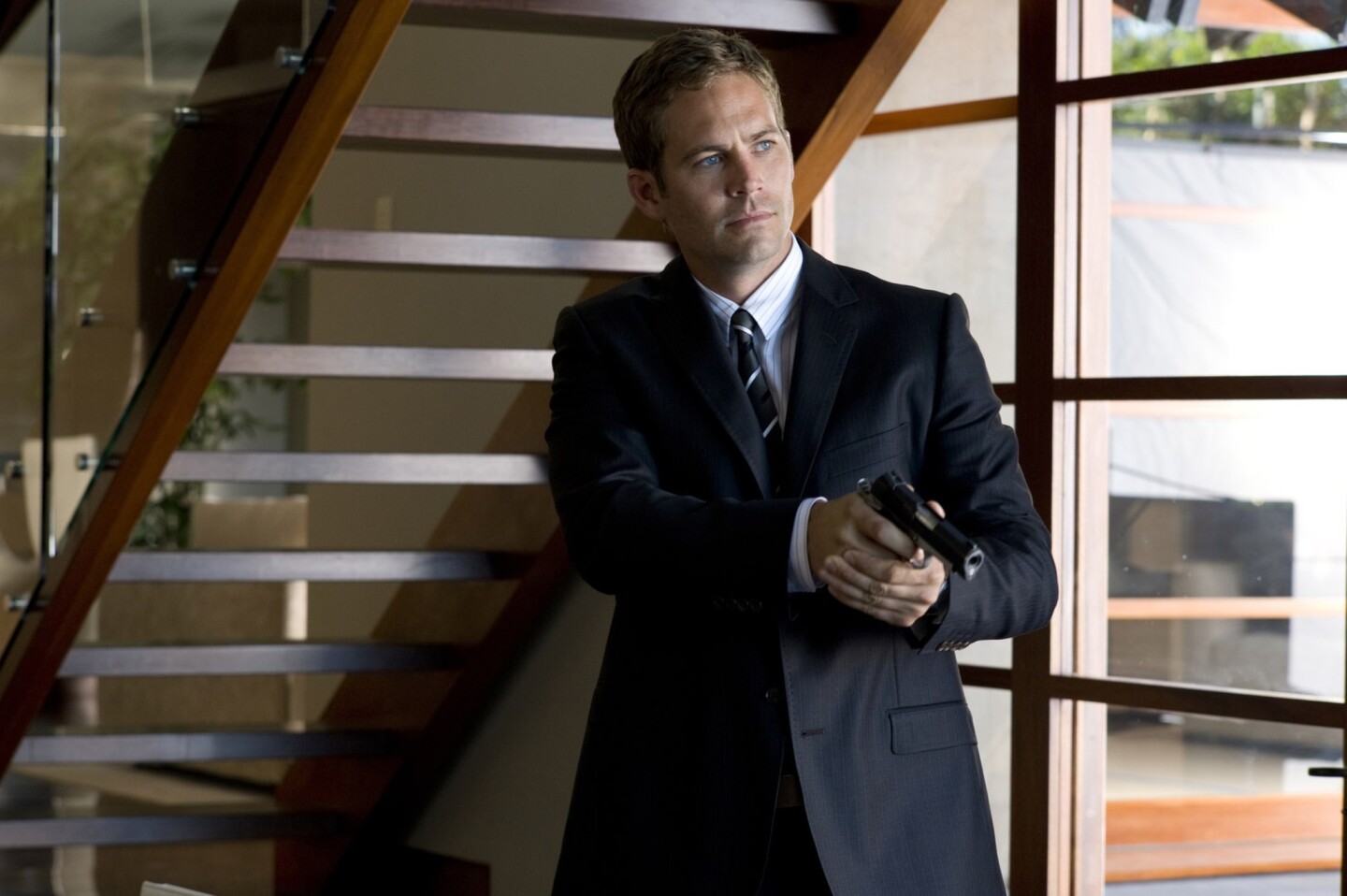 Paul Walker stars in Screen Gems' action thriller "Takers."
(Suzanne Tenner / Screen Gems)
Paul Walker starred in and executive produced the thriller "Vehicle 19."
(ILZE KITSHOFF / Ketchup Entertainment)
"Fast and Furious" actor Paul Walker was recalled by colleagues this week as the heart and soul of his Burbank-based charity, traveling "under the radar" to help clear debris and render aid inside disaster zones.
Authorities continued to investigate what caused the crash of the 2005 red Porsche Carrera GT that Walker and his friend, Roger Rodas, were riding in Santa Clarita on Saturday. The high-performance car slammed into a tree and concrete pole on Hercules Street about 3:30 p.m., bursting into flames and killing both men.
Representatives at his charity, Reach Out Worldwide, described Walker as dedicated and hard-working.
"Paul was an honorable, hard-working, dedicated, respectful man with a humble spirit who shared his blessings with those who needed it most," J.D. Dorfman, operations manager for the nonprofit, said in a statement to the Burbank Leader.
After an earthquake struck Haiti in 2010, Walker, a Glendale native, assembled a team of first responders and headed to the hardest hit areas of the country to deliver supplies and medical aid.
"He took a team there, out of his own pocket," Dorfman said in a phone interview Monday. "He saw the need, he saw the destruction and saw that he could do good."
After the trip, Walker founded the nonprofit, a mobile first-aid organization that includes a network of volunteer first responders – doctors, nurses, firefighters, paramedics, construction specialists and heavy equipment operators – who respond immediately to national and international disasters.
That same year, he traveled with a team to Chile, delivering water and medical aid to earthquake and tsunami victims.
When a tornado hit Tuscaloosa, Ala., in 2011, Walker headed to the state "under the radar" and helped victims get back into their homes by running a chainsaw to clear debris.
"He didn't want anyone to know he was there. All he wanted was a chainsaw, and point him in the right direction – he wanted to go to work," Dorfman said, adding that the actor did far more than write checks. "Paul's fingers were as dirty as yours were."
On Saturday, Walker, 40, was attending a Reach Out Worldwide toy drive, through which $150,000 worth of toys and gifts were collected for local underprivileged children and victims of domestic violence, Dorfman said.
Walker and Rodas took the Porsche out for a drive as the event was winding down. A short time later, witnesses heard a loud boom. Smoke was visible from Always Evolving Performance Motors, a shop owned by Rodas located around the corner from the crash site.
An outpouring of support for the charity has since come in from fans and fellow actors, Dorfman said.
The team that volunteered for the nonprofit was "stunned and saddened beyond belief" by the news of Walker's death.
ALSO:
UC San Diego student slashed in knife attack on campus
Cold snap expected to drop temperatures into 30s and 20s
Accused of fatally burning his mother, Reseda man to stand trial
alene.tchekmedyian@latimes.com
Twitter: @atchek
Alene Tchekmedyian is a Times Community News staff writer.
---
For reporting and exclusive analysis from bureau chief John Myers, get our California Politics newsletter.
You may occasionally receive promotional content from the Los Angeles Times.