L.A. water and power commission backs plan for natural gas plant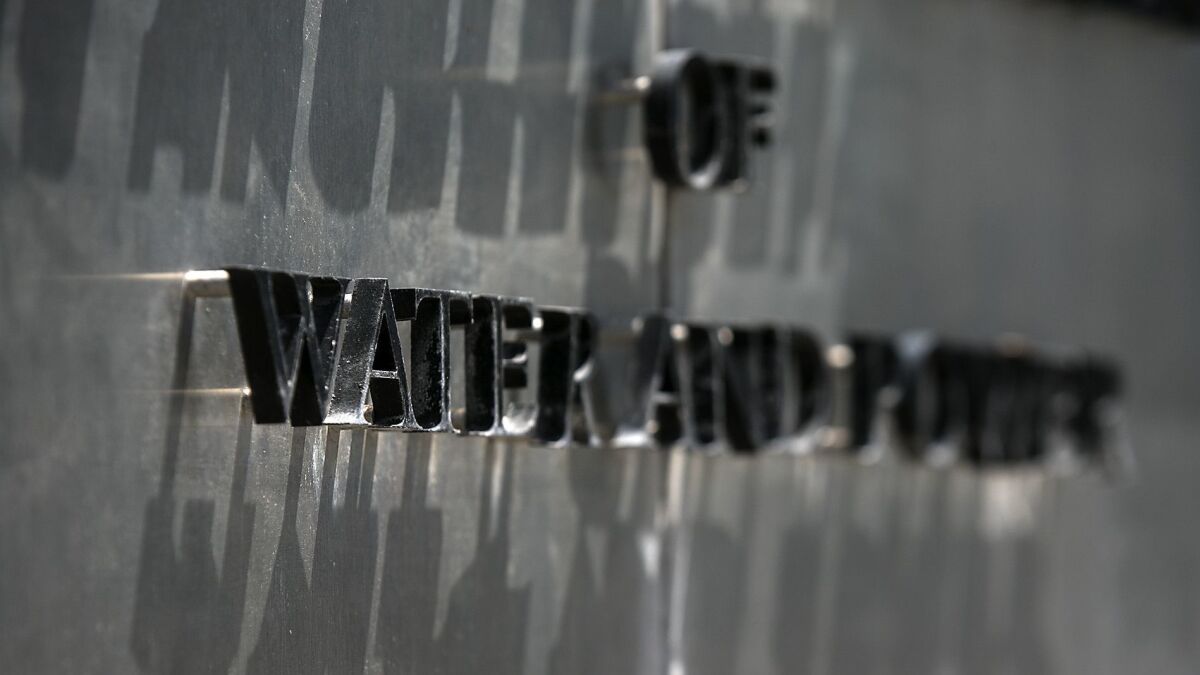 The Los Angeles Department of Water and Power will seek to scale back plans for a Utah power plant fueled by natural gas, under a proposal backed unanimously Tuesday by the Board of Water and Power Commissioners.
The Utah plant would replace an existing facility powered with coal, which the DWP aims to stop using entirely by 2025, reducing greenhouse gas emissions from the facility by 83%. Utility officials described it as part of a package that would help advance its environmental goals, along with pilot programs involving green energy and an additional $100 million for energy efficiency and conservation programs targeted at poor renters.
But environmental activists from the Sierra Club and Food & Water Watch were disappointed by the move, arguing that the DWP should have insisted on a renewable-energy facility instead of another fossil fuel plant.
"Moving from coal to methane is still a terrible idea," said Andrea Leon-Grossmann, an organizer for Food & Water Watch.
The DWP is among dozens of entities from Southern California to Utah that buy power from the Intermountain Power Project, which is owned by a Utah government agency.
Utility officials said L.A. officials had already backed plans for a bigger, 1,200-megawatt natural gas plant for the site, which could move forward if the board did not support the bid to downsize to a 840-megawatt plant. The new facility is expected to be running by July 1, 2025.
Some environmental groups argued the DWP should have thrown its weight behind a renewable power plant. "You are the biggest entity involved. You are essentially the glue that holds the contract together," said Angela Johnson Meszaros, an Earthjustice staff attorney representing the Sierra Club.
David Wright, general manager of the utility, said demanding the Utah plant be replaced solely with renewable power was not practically or technologically feasible. Although L.A. is the biggest utility involved, "all of the members would have to agree — and we just have one vote," Wright said.
Wright emphasized that the plant is connected to a transmission line that can bring L.A. clean energy produced across the western United States, calling it a "renewable hub."
Solar and wind producers are seeking to connect to the Utah site to send power along that line. If the DWP backed out of the plan, utility officials said, the city would lose its rights to that line
Without access to that line, "we can't meet our renewable goals," Wright said.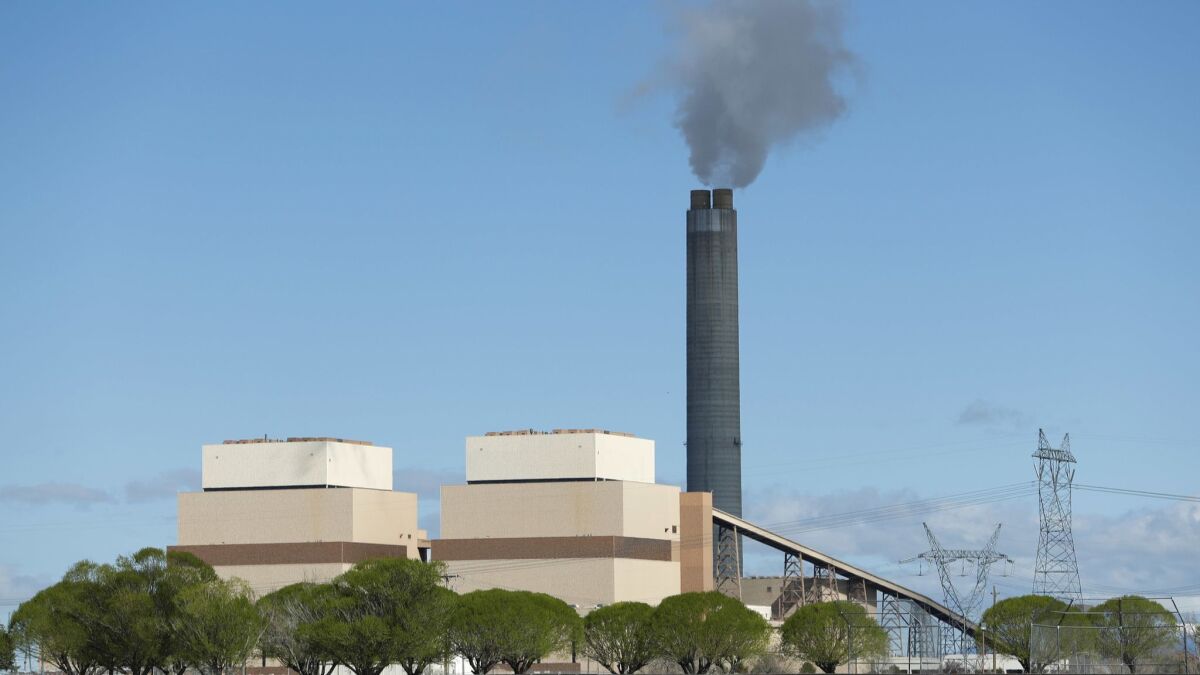 Others said there would be technical problems with switching to a renewable plant on the site. Fred Pickel, the city ratepayer advocate, said that existing technology for renewable energy would not be able to handle a massive short on the transmission line in a way that would not destroy equipment or affect the western power grid.
Downsizing the natural gas plant won support from Pickel and from Mayor Eric Garcetti, who said it was a step toward using more renewable power.
At Tuesday's meeting, the DWP board recommended increasing its goals for how much of its electricity comes from renewable sources for 2025 and 2036 to 55% and 70%, respectively.
The DWP also plans to increase the amount of renewable power that it gets through the Utah transmission line, to "immediately match its share of natural gas resources with the same or higher levels of renewable resources" when the new plant opens in 2025, a staff report said.
Environmental groups praised its planned investments in energy efficiency and solar programs.
"Although our coalition is obviously not thrilled about additional investments in natural gas, I do want to appreciate all the work that you've done" to reach out to community groups and talk about how to "make this investment as smart as possible," said Michael Kadish, executive director of the nonprofit Grid Alternatives Greater Los Angeles.
Tuesday's decision does not need to be approved by the Los Angeles City Council, although lawmakers could exercise their power to bring the decision before them for review.
When the council first backed the Utah gas plant, "we considered it an exciting move forward toward cleaner energy," Councilman Paul Koretz said in a statement. "Unfortunately, in the intervening years, we have learned the true cost of natural gas, which, due to fracking wastewater and methane leaks, can have significant and dangerous climate change and environmental impacts itself."
Koretz said that he was nonetheless encouraged that Wright and his staff were planning to use the Utah site as a "renewable energy hub with only a relatively small gas plant."
Utility staffers said they were examining whether the site could be used to store excess energy from renewable sources and were also looking into whether they could eventually convert the natural gas generating units to another power source, such as hydrogen.
The DWP and other groups that contract with the Utah agency are scheduled to vote on downsizing the planned facility in August.
Twitter: @AlpertReyes
The stories shaping California
Get up to speed with our Essential California newsletter, sent six days a week.
You may occasionally receive promotional content from the Los Angeles Times.