L.A. County sues the state over a redistricting law it says is unconstitutional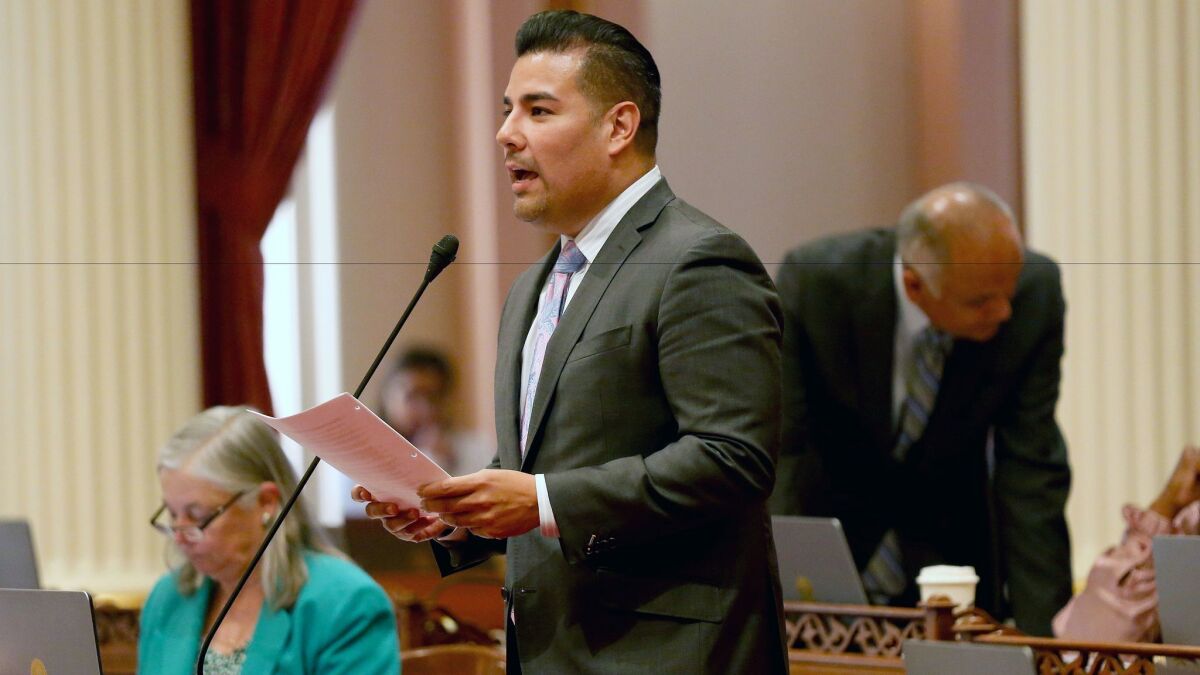 The County of Los Angeles has filed a lawsuit seeking to invalidate a new state law that puts the redrawing of county supervisors' districts in the hands of a 14-member citizens committee.
The law, SB 958, violates the state Constitution by discriminating against independent voters and unfairly singling out L.A. County over other California counties, attorneys for the county wrote in a lawsuit filed Monday.
"SB 958 tips the process, promoting partisanship, playing favorites between political parties and unaffiliated voters, and subverting local controls," the complaint says.
Sen. Ricardo Lara (D-Bell Gardens) authored SB 958, which was signed by Gov. Jerry Brown in October 2016 and applies only to L.A. County.
"It took a voting rights lawsuit to create the first Latino-majority district on the board more than 20 years ago," Lara said in a written statement. "It's surprising that today this board would go to court to oppose a law that recognizes Los Angeles' diversity and promotes transparency in a county whose population is larger than that of 40 states."
California counties are required to redraw the boundaries for supervisors' districts every 10 years. After the 2010 U.S. census, L.A. County established a boundary review committee, which held more than a dozen public meetings before presenting redistricting recommendations to the five-member Board of Supervisors for approval, the lawsuit said.
The new law creates a redistricting committee of L.A. County residents whose political party affiliations must mirror countywide party registration. They must be registered with the same party for five or more years before serving on the committee.
These requirements are "plainly partisan" and "severely limit, if not bar" voters who are not registered with a political party, the attorneys for the county argued.
In October 2016, 52% of Los Angeles County voters were registered Democrats, 19% were registered Republicans, 4% were registered with smaller parties and 25% indicated "no party preference," according to the lawsuit.
The lawsuit, which was filed in Los Angeles County Superior Court and names the state of California and Atty. Gen. Xavier Becerra as defendants, seeks a declaration that SB 958 is unconstitutional and an injunction prohibiting the state from enforcing it.
ALSO
As high-profile incidents fade from the headlines, California lawmakers move away from police accountability bills
In L.A.'s historic African American core, a growing Latino wave represents a possible 'turning point'
How to score a piece of California's $365 million in unclaimed life insurance benefits
The stories shaping California
Get up to speed with our Essential California newsletter, sent six days a week.
You may occasionally receive promotional content from the Los Angeles Times.