Raise minimum wage? San Diego acting mayor's idea draws opposition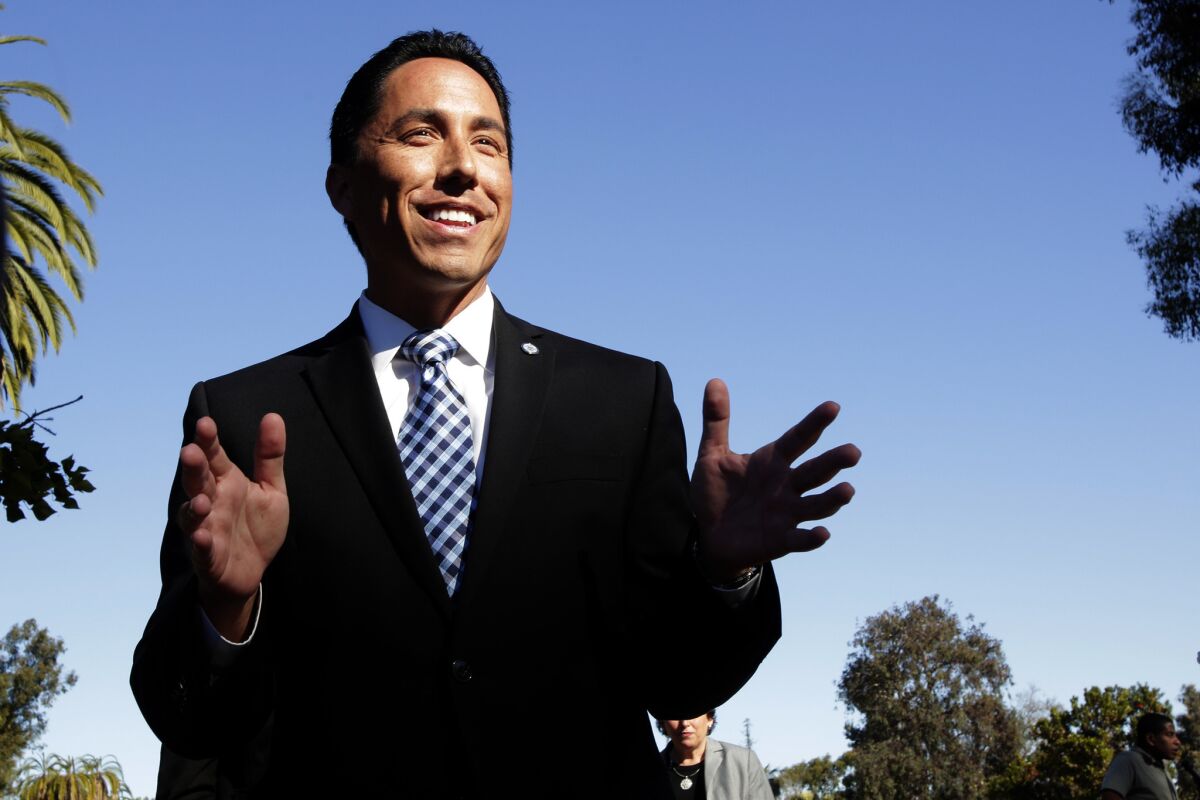 SAN DIEGO -- Acting Mayor Todd Gloria's proposal to raise the minimum wage in the city brought almost immediate doubt and opposition from business community power-brokers.
In his state of the city address Wednesday, Gloria said the city needs to raise the minimum wage even beyond the scheduled statewide increase, "which is simply not enough in a city with a high cost of living like ours."
Gloria's speech finished at about 7:05 p.m.
By 7:21 p.m., the conservative editorial page of the U-T San Diego newspaper posted an assessment of the speech lauding much of its upbeat tone but calling the wage idea a "significant proposal that many will disagree with."
The editorial sought to cast doubt on Gloria's assertion about the benefits of raising the minimum wage. Gloria "insisted [the increase] would be good for business in San Diego."
A news story posted later quoted former Mayor Jerry Sanders, now the chief executive of the San Diego Chamber of Commerce and possibly the most popular political figure in the city. Raising the minimum wage "could stunt job growth," Sanders told the reporter.
Sanders, a Republican, is currently leading a drive to repeal a boost in a construction tax to provide funds for low-income housing, a tax favored by Gloria and other Democrats on the City Council but labeled a "job-killer" by Sanders and other opponents.
Gloria did not specify the amount that the minimum wage should be raised. Rather he said a proposal should be developed for the November ballot.
"Lower-income workers are more likely to spend their additional wages on basics like food, housing and transportation," Gloria said. "That's good for business."
Gloria will remain acting mayor until the winner of a Feb. 11 election is sworn in. He became acting mayor when Bob Filner resigned Aug. 30 amid allegations that he had sexually harassed women.
Twitter: @LATsandiegotony.perry@latimes.com
---
The stories shaping California
Get up to speed with our Essential California newsletter, sent six days a week.
You may occasionally receive promotional content from the Los Angeles Times.