'Some of us had to change our pants': Arnold Schwarzenegger charged by elephant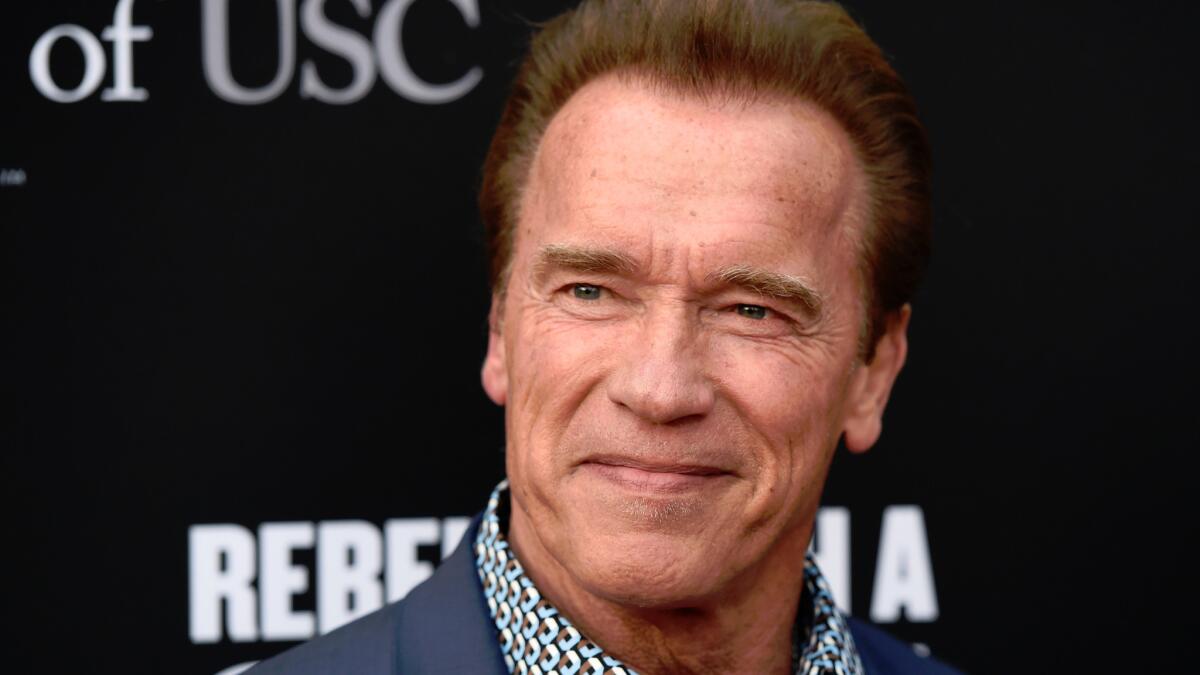 Arnold Schwarzenegger was charged by an elephant while on safari in South Africa this week.
It was an encounter, Schwarzenegger joked, that required him and some in his party to "change our pants."
In a video he posted to YouTube on Tuesday, the former California governor and action movie star was sitting in a parked safari vehicle with several other people, watching an elephant standing in the middle of the road.
The elephant approached and tapped the vehicle with a tusk as one passenger said, "No, no, no, no." The driver restarted the engine.
The pachyderm began walking backward, keeping its gaze on the vehicle.
"Is he backing up because of the engine?" a woman asked.
"No, he's going to charge us," Schwarzenegger said calmly.
The elephant began walking to the side of the road, seemingly bored with the humans.
"He's had it," someone said. The apparent guide of the trip said the animal was just being inquisitive. Then it came back, and started running toward the vehicle as it drove away.
"I couldn't have written this safari encounter better if it was a movie," Schwarzenegger wrote on YouTube. "I'm absolutely in awe of these beautiful, strong animals, even though some of us had to change our pants after this."
Join the conversation on Facebook >>
Schwarzenegger, 68, wrote on his social media accounts that he wished people would stop killing elephants and encouraged people to "take a photo, not a shot."
"Would you rather be able to experience these creatures or a hunk of ivory?" he wrote. "I thought so."
Schwarzenegger was in South Africa promoting Arnold Classic Africa, a multisport festival that took place at the Sandton Convention Centre in Johannesburg over the weekend.
MORE LOCAL
UCLA shooting live updates: reports of active shooter, 2 injured
Garcetti endorses Janice Hahn in race for county supervisor
Physical fitness may have saved woman from shark attack, doctor says
Sign up for Essential California for news, features and recommendations from the L.A. Times and beyond in your inbox six days a week.
You may occasionally receive promotional content from the Los Angeles Times.