L.A. County to pay $1.5 million to settle wrongful-death lawsuit in 2015 shooting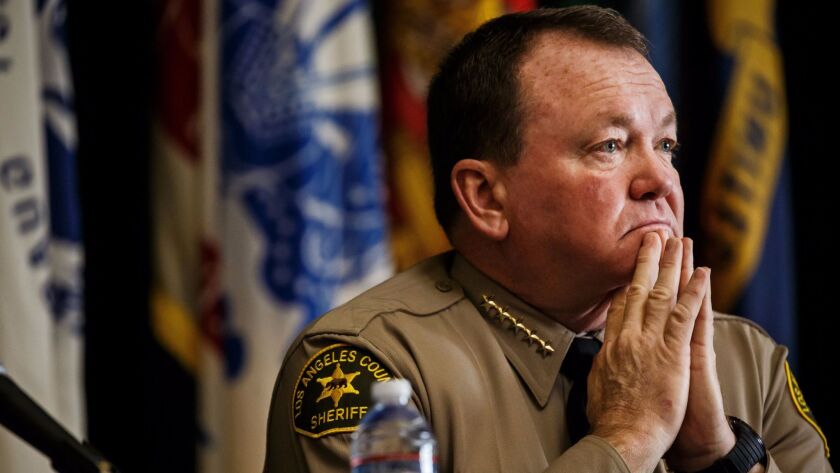 Los Angeles County supervisors approved a $1.5-million payout Tuesday to the family of a 21-year-old man who was fatally shot by a sheriff's deputy while in his vehicle in Cerritos in 2015.
Carla Wade, 52, sued the county and Deputy Edward Fitzgerald over the death of her son, Nephi Arreguin. The lawsuit claims Arreguin was unarmed and that Fitzgerald used excessive force on him.
Arreguin's toddler son, born after Arreguin died, is also a plaintiff.
Tuesday's settlement follows the approval in July of nearly $5.4 million to settle three wrongful-death suits against the Sheriff's Department. A Times review of misconduct-claim payouts over the last five years found that such payouts topped $50 million in the 2015-16 fiscal year.
The shooting occurred late on a Thursday afternoon in May 2015, when deputies were called to the 17200 block of Pires Avenue in Cerritos to investigate a call of a suspicious person.
According to the complaint, Arreguin was seated in a parked car when Fitzgerald approached and "began, unreasonably, without justification, shooting into the vehicle."
After being shot, the complaint says, Arreguin drove away but "ultimately succumbed to the gunshot wound within a short distance...crashing his automobile into a nearby fire hydrant and brick wall."
Arreguin, the complaint adds, was not armed and made no threat to harm a peace officer or bystander.
In their response, attorneys for the county wrote that Arreguin was approached and eventually shot "after he disobeyed commands, started the engine and drove at [and] struck a deputy who fired in self defense."
They argued that Arreguin was subject to being searched without probable cause or reasonable suspicion because he was on "parole and/or probation."
County officials declined to comment on the settlement.
"You have to read between the lines," said Milton Grimes, Wade's attorney. "Do you think if it had really been self-defense they would have settled?"
According to the case summary provided to the Board of Supervisors, sheriff's deputies had attempted to detain Arreguin as a burglary suspect.
"He had undoubtedly participated in a burglary, but that doesn't justify killing him," Grimes said. "Fleeing doesn't justify killing him unless they have knowledge that there are other weapons in the car that would pose a danger."
Current use-of-force guidelines on the Sheriff's Department's website say that "firearms shall not be discharged at a stationary or moving vehicle, the occupants of a vehicle, or the tires of a vehicle unless a person in the vehicle is imminently threatening the department member or another person present with deadly force by means other than the moving vehicle."
"The moving vehicle itself shall not presumptively constitute a threat that justifies the use of deadly force," the policy says.
Wade said she sued the county to hold the Sheriff's Department accountable. "I'm angry," she said. "I want that officer to resign, to not ever hurt somebody for no reason. I just wanted justice for my son."
Fitzgerald is still with the Sheriff's Department, spokeswoman Nicole Nishida said in an email.
Twitter: @AgrawalNina
---
The perils of parenting through a pandemic
What's going on with school? What do kids need? Get 8 to 3, a newsletter dedicated to the questions that keep California families up at night.
You may occasionally receive promotional content from the Los Angeles Times.