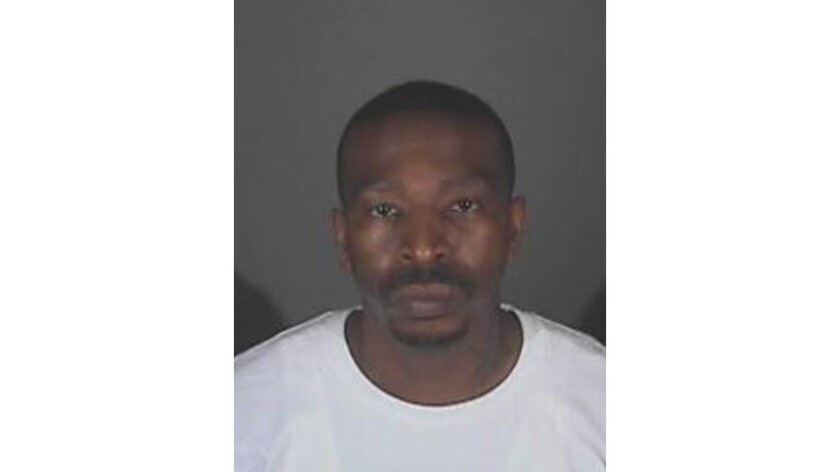 While the public was captivated over the weekend with the search and capture of the remaining prisoners who escaped from an Orange County jail last month, the Los Angeles County Sheriff's Department accidentally released a man suspected of murder.
Steve Lawrence Wright, 37, who is accused of a gang-related killing in Pasadena in 2011, was released from custody at the Inmate Reception Center on Saturday afternoon, an error that went unnoticed until Sunday night.
Wright had been in custody facing a murder charge. Last week, he was sentenced to five days in jail for a contempt of court conviction he garnered while awaiting trial, said Sheriff's Department Cmdr. Keith Swensson.
When Wright was transferred to the Inmate Reception Center from court, the paperwork he was sent with contained an error, Swensson said. The docket number for his contempt of court case was put in the box where his murder case should have gone, making it appear he was due to be released Saturday instead of being held without bail pending a trial, Swensson said.
The clerk made a handwritten note with the correct information at the bottom of the form -- but three Sheriff's Department employees overlooked it and Wright was released just before 1 p.m., he said. No one noticed the mistake until 9:30 p.m. Sunday, when the district attorney's office asked if he was still in custody, officials said.
See more of our top stories on Facebook >>
"This is just one of those things," Swensson said.
Wright was being held on suspicion of killing Donnell Taylor, 47, in January 2011.
The Inmate Reception Center processes more than 100,000 releases annually and only a fraction of those are errors, Swensson said. In 2013, deputies accidentally released 24 inmates early, Swensson said. In 2014 it was down to 21, and last year that was cut to six, he said.
"This is a cornerstone of our reform efforts," Swensson said.
In 2013, deputies accidentally released Johnny Mata, who was being held on suspicion of murder for a killing in Baldwin Park. Police found him about a year later in Mexico.
"That was really the last one that was significant," Swensson said.
The search for Wright began just after the search ended for two Orange County fugitives who escaped from jail. Both men were found in San Francisco a day after a third escapee turned himself in to authorities in Santa Ana.
L.A. jail officials said they will launch "a critical incident review to make necessary improvements to the system."
For breaking California news, follow @JosephSerna
ALSO
Earthquake: 3.4 quake strikes near Burney
San Diego TV reporter, photographer hurt by falling tree
Panga boat with 3,000 pounds of marijuana leads to arrest of 13
---