The hidden earthquake danger lurking in single-family homes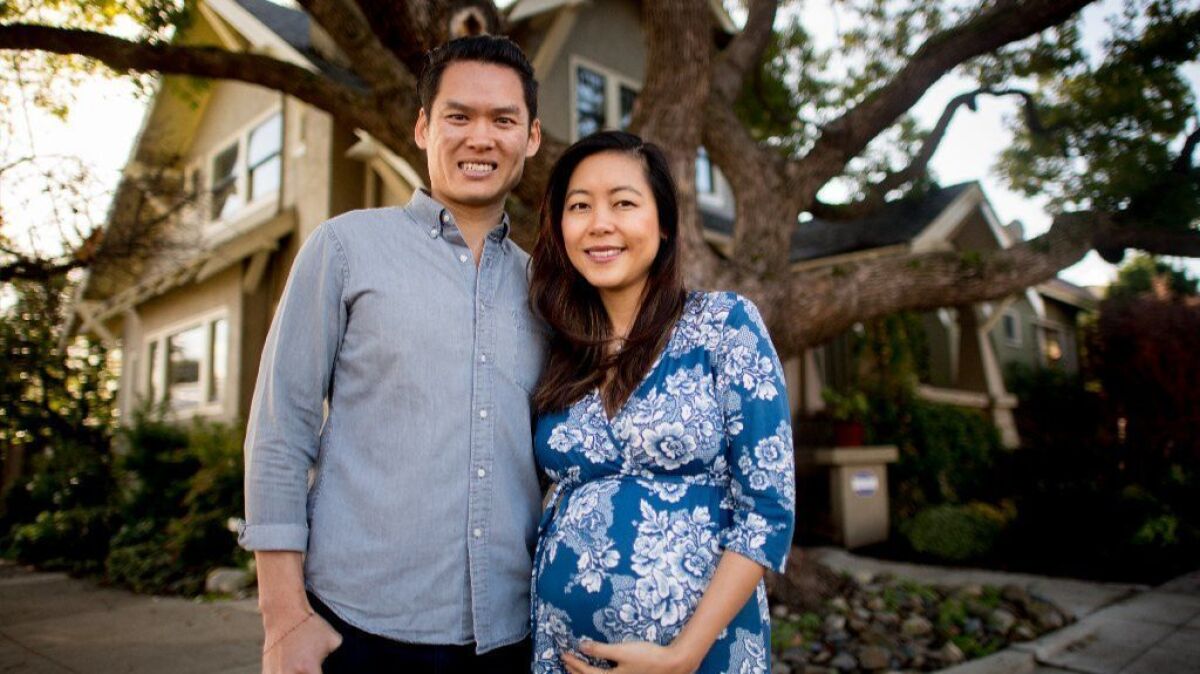 Reporting from Oakland —
In the dead of night, the earthquake shuddered through this decades-old home, coming from an epicenter just a mile away.
It was a scary moment, even though the earthquake ended up being just a magnitude 4.4 and caused no major damage. And for this homeowning couple, they quickly took solace in that just months before, they had completed an earthquake retrofit to keep their 1930s-era home solidly on its foundation.
"Thank God we did it," said Cheryl Sew Hoy, 34, "especially with this one coming," pointing to her growing belly. She is due to give birth in less than two months.
A few cities across California have in recent years stepped up requirements that property owners retrofit vulnerable buildings to better withstand earthquakes. But those efforts have focused on apartment buildings, brittle concrete buildings and unreinforced brick.
While single-family homes have traditionally been seen by experts as less likely to cause death in an earthquake, deaths are still possible, and the financial consequences can be catastrophic.
Older California homes can slide or topple off their foundations in an earthquake. Structural engineer Janiele Maffei offers advice on what precautions should be taken to retrofit such homes.
Homeowners who endure major damage can face a bill of hundreds of thousands of dollars and years of living out of their home to repair the damage — all while still paying the mortgage, experts say. Only about 10% of California homeowners have earthquake insurance.
The Sew Hoys are part of a growing number of Californians who have begun to pursue earthquake retrofits for their single-family homes, taking advantage of a grant program that has been funded by the California Earthquake Authority and the state Legislature to retrofit single-family homes.
Well aware of the risk, experts are trying to entice homeowners to act and strengthen some of the most commonly vulnerable homes across the state.
Particularly vulnerable are homes of a type typically built before 1979, with a handful of steps above the ground.
There's a problem when the house is attached to the foundation by a flimsy, short wall — known as a "cripple wall" — that creates a crawl space. This wall and the wood beams that keep the house off the ground often have not been fastened tightly to the foundation.
So in an earthquake, the lack of grip between the house and foundation can cause the home to be shoved off — as if the shaking has broken the building's knees.
"It's like you're pulling the rug out from under the house," said Janiele Maffei, a structural engineer.
It can be a costly repair — raising the home many feet into the air and pouring a new foundation before lowering the house back down. Homeowners in many California earthquakes, from the 1971 Sylmar earthquake to the 2014 Napa earthquake, have suffered such damage.
So in recent years, California officials have been urging homeowners to take action.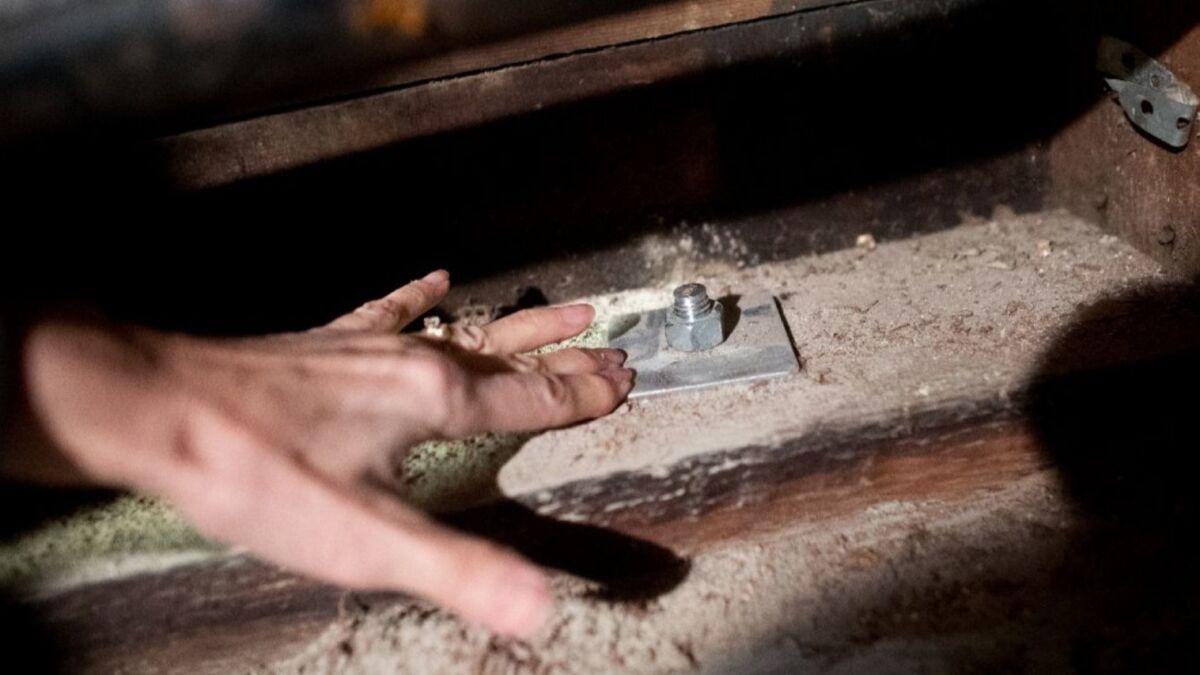 State officials and the publicly managed California Earthquake Authority established a program for certain ZIP Codes that offers grants of up to $3,000 to retrofit homes where the cripple wall surrounding the crawl space is shorter than 4 feet tall.
The statewide average cost of such a retrofit is about $5,000, although many simpler retrofits in Southern California are running in the $3,000 range.
The program, called Earthquake Brace + Bolt, reopened its registration list for the first time in a year Tuesday. Grants are available in certain regions of California. Registration closes on Feb. 23; applications can be filed online at www.earthquakebracebolt.com.
Part of what has made the program possible is an effort to simplify retrofit designs so that a custom engineering plan is not needed and the work can be done by a contractor. Hiring a structural engineer can be costly, and the introduction of ready-to-use retrofit designs significantly lowers costs, said Maffei, who runs the program for the state and the California Earthquake Authority.
There are ongoing efforts to simplify retrofit designs for other types of vulnerable homes. By August, Maffei said, a new ready-to-use retrofit design will become available for homes with cripple walls up to 7 feet tall — lowering retrofit costs for homes in that category. Grants will also be made available for those homes.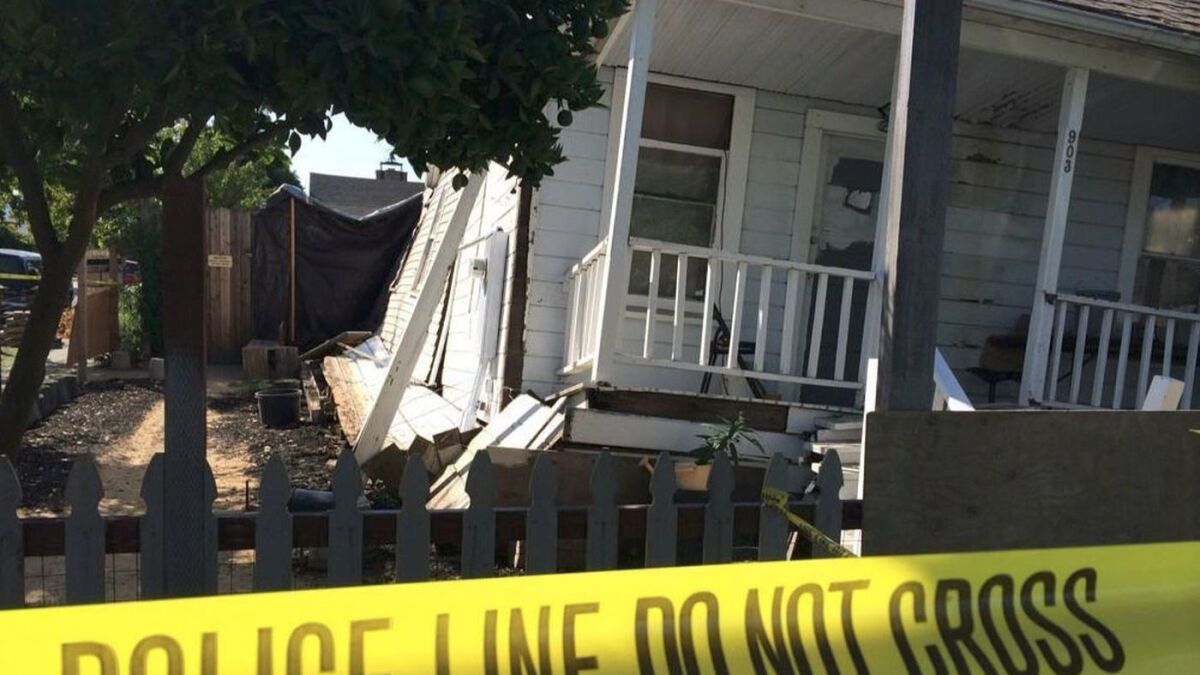 There are other types of single-family homes that also deserve scrutiny, but there are no immediate plans to offer grants at this time.
One such type is homes with a living space above a garage. Sometimes, the wooden walls supporting the garage are too flimsy, and could collapse in an earthquake. Because the main problem is a lack of strength in the garage, the defect is known as a "soft story," and fixing it may cost something in the range of $20,000.
Another problematic class is hillside homes. During the 1994 Northridge earthquake, a young Sherman Oaks couple fell to their deaths when their hillside home collapsed and slid down the hill. Strengthening these homes can be even more costly, and generally requires a custom-engineered design.
More Californians have grown interested in retrofitting homes with short cripple walls. Grants have been provided to fund more than 4,000 retrofits in the last four years, and another 2,000 are planned for this year.
In 2016 and 2017, the grants were funded both by the state Legislature and the California Earthquake Authority, the publicly managed nonprofit that provides earthquake insurance to Californians. This year, all grants will be funded by the authority; monthly premiums that go to the nonprofit generate income from investments.
The solution is straightforward, as Maffei recently showed The Times in a tour of the Sew Hoys' home. To keep the home steady over the concrete foundation, one solution is to screw in new metal bolts in the house's lowest wood section to the concrete foundation. "The bolts keep it from sliding," Maffei said.
A second step, if needed, is to add plywood to the wall just above the foundation. "The plywood keeps it from toppling," she said.
Hillside homes can collapse in an earthquake. Ken Hudnut, a U.S. Geological Survey research geophysicist, explains some ways to prevent a house from sliding away.
Finally, it's also important to strap the water heater to a wall, foundation or a metal pole. A common source of fire after an earthquake is for the gas water heater to fall.
Sew Hoy's husband, Jason, said earthquake safety was a priority for the couple as they moved from being renters in San Francisco to homeowners in Oakland.
The $3,000 grant from Earthquake Brace + Bolt came in handy, shaving a significant portion off the $8,000 total retrofit cost. The work took three days.
The Berkeley earthquake before dawn on Jan. 4 "felt like a train was going past right by the window. It didn't last that long, but long enough that we were both wide awake," Jason Sew Hoy, 36, said.
And the experience reminded them just how gratified they were to have finished the retrofit. "We feel great. We feel a lot more secure," he said.
The stories shaping California
Get up to speed with our Essential California newsletter, sent six days a week.
You may occasionally receive promotional content from the Los Angeles Times.