After burning for nearly three months, huge, costly Soberanes fire fully contained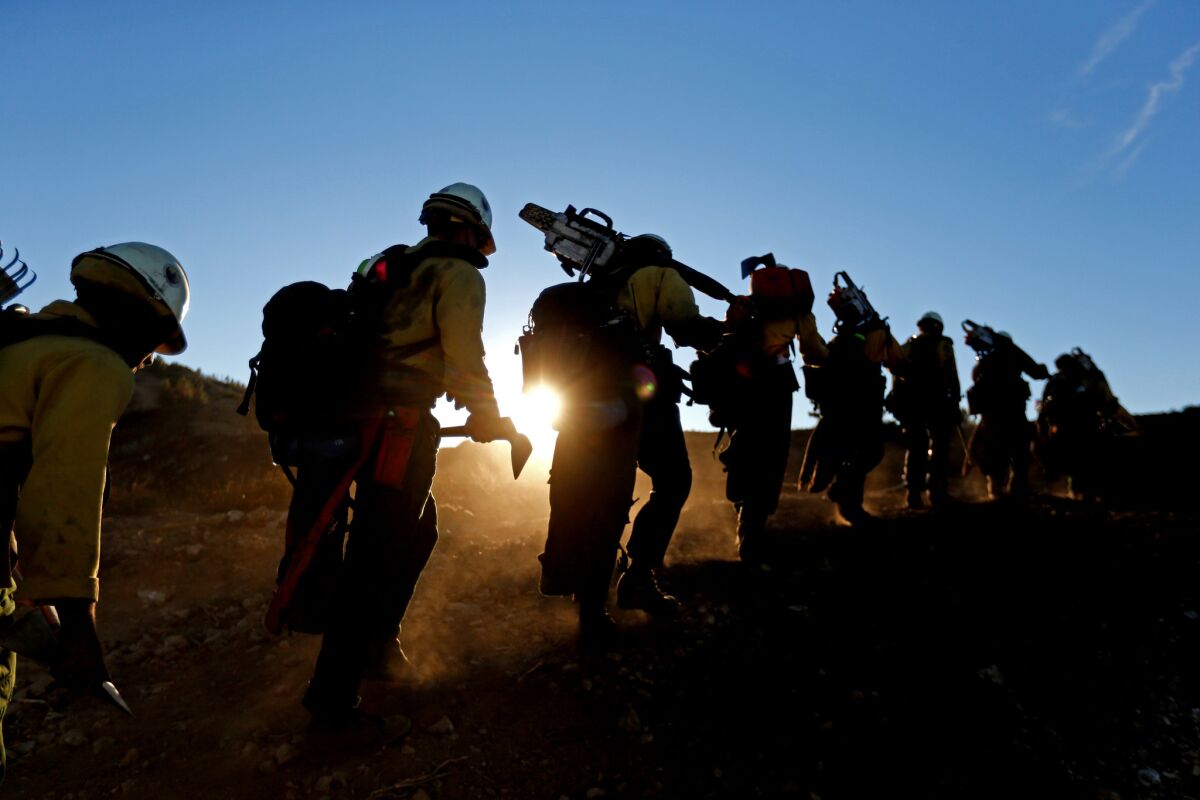 The massive Soberanes fire, one of the most expensive wildfires in U.S. history, was fully contained this week, nearly three months after it was sparked by an illegal campfire, officials said.
The stubborn, drought-fueled wildfire burned for 83 days and charred 132,127 acres — an area about four times as large as San Francisco — near scenic Big Sur, burning through Garrapata State Park and portions of the Los Padres National Forest.
The U.S. Forest Service announced the fire's containment Tuesday night. Fire officials cautioned that although the fire is fully contained, some smoldering areas will continue to smoke and the potential for small-scale spread of flames remains, though significant fire growth is not expected.
The Monterey Ranger District of the Los Padres National Forest remains closed to the public, and all trails are closed within the Ventana and Silver Peak wilderness areas.
"The fire will be determined completely controlled after a season-ending rain event occurs in the next two months," the Soberanes fire response team said in a statement.
With hundreds of firefighters on the lines since the blaze began July 22, battling the Soberanes fire has cost at least $229 million. Some officials have described it as the most expensive the U.S. Forest Service has ever fought, but the National Interagency Fire Center said the preliminary figures do not account for inflation.
The fire, which was mostly confined to sparsely populated wilderness in its final days, destroyed more than 50 homes along the Palo Colorado Canyon near Pacific Coast Highway and in the Carmel Highlands in July. A bulldozer operator, Robert Reagan, was killed in an accident while working on a rugged slope, fire officials said.
California has seen larger and more destructive fires, but the Soberanes fire provided myriad difficulties for firefighters in nearly impossible-to-access terrain. It burned in the steep, rocky ridges that were difficult for hand crews to attack and where a sudden shift of the flames could cut off escape routes.
"What ultimately creates containment lines is boots on the ground. … We have essentially a giant campfire that will not be penetrated completely by air resources," Steve Kliest, a spokesman for the Soberanes fire response, told The Times earlier this month.
The abandoned, illegal campfire that sparked the fire was about 2-feet by 2-feet and burning a few miles east of Highway 1 north of the Soberanes Creek Trail, away from official hiking trails and campsites, state fire officials said.
Twitter: @haileybranson
ALSO
Human-caused warming doubled how much of the West has burned since 1984
How 'Goldilocks fires' can give rise to vibrant bird communities years after a forest blaze
Central California wildfire swells to 4,500 acres at Vandenberg Air Force Base
The stories shaping California
Get up to speed with our Essential California newsletter, sent six days a week.
You may occasionally receive promotional content from the Los Angeles Times.