Bay Area man indicted in alleged attack on Southwest passenger who reclined her seat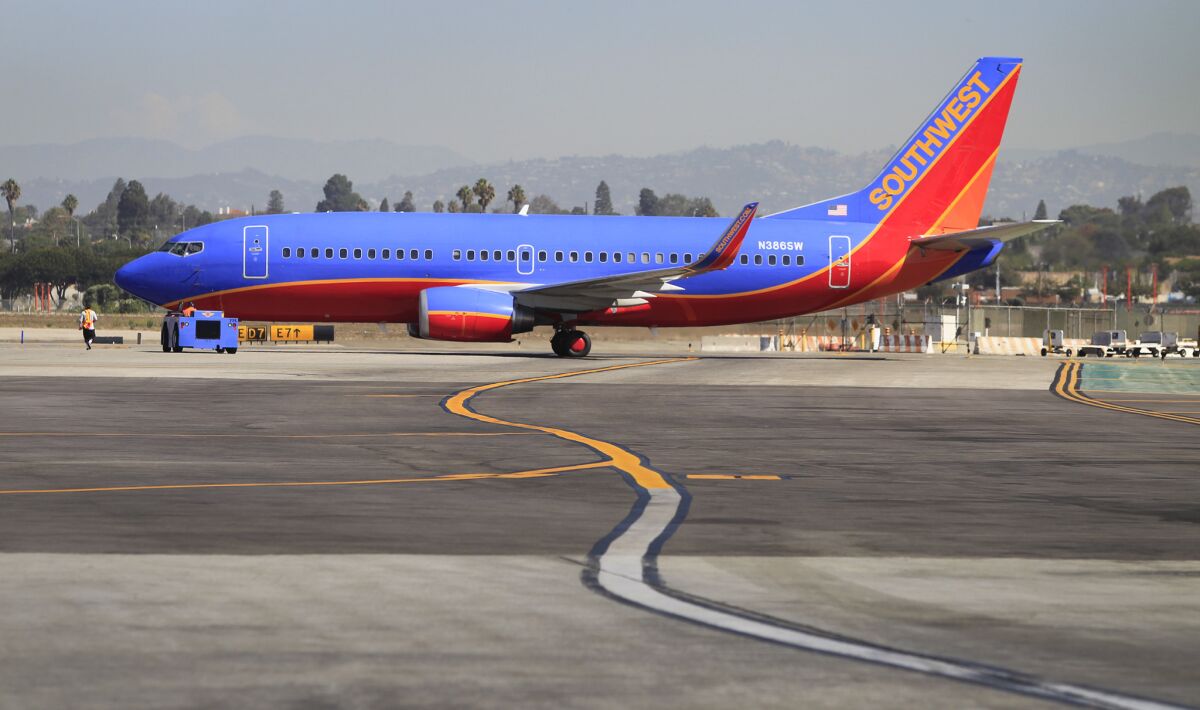 A man accused of choking and punching a woman on a Southwest Airlines flight from Los Angeles to San Francisco because she reclined her seat has been indicted for the alleged attack, federal prosecutors announced Wednesday.
Lawrence Wells, 54, is charged with assault causing serious bodily injury after he allegedly hit the woman about 10 minutes into the flight Oct. 18.
Wells, a Bay Area resident, was arrested Wednesday in Los Angeles, where he was expecting to only answer to a citation for the incident, authorities said. He was scheduled to be arraigned in the afternoon and would probably post bail, said Thom Mrozek, spokesman for the U.S. attorney's office.
Flight 2010 left L.A. International Airport about 10:30 p.m. and landed back at the airport about 15 minutes later because of a "rapidly escalating situation" involving two passengers who weren't traveling together, Southwest said in a statement.
Join the conversation on Facebook >>
One person aboard tweeted that the dispute was over a passenger reclining a seat.
Comedian Mark Curry, who hosts a radio show in San Francisco, told the Bay Area's KNTV-TV that he awoke to the victim's shouts.
"The woman was saying he grabbed her neck. 'He choked me, he choked me! He hit me in the head!'" Curry told the station.
Southwest described the incident as a "physical altercation by one passenger against another," and said the pilot opted to declare an emergency on the flight to give it priority to land over other inbound flights.
The jet returned to a gate where law enforcement was waiting. Wells was removed from the flight, and the remaining 136 passengers continued their journey to San Francisco just after midnight.
For breaking California news, follow @JosephSerna.
ALSO
Across the Los Angeles region, students regain some sense of normality
Man sentenced to 16 years in prison for shooting death of tattoo artist Trigz
Several lanes of Interstate 5 through the Grapevine closed because of chemical spill
The stories shaping California
Get up to speed with our Essential California newsletter, sent six days a week.
You may occasionally receive promotional content from the Los Angeles Times.