Tutor accused of hacking school computers faces 16 more felony charges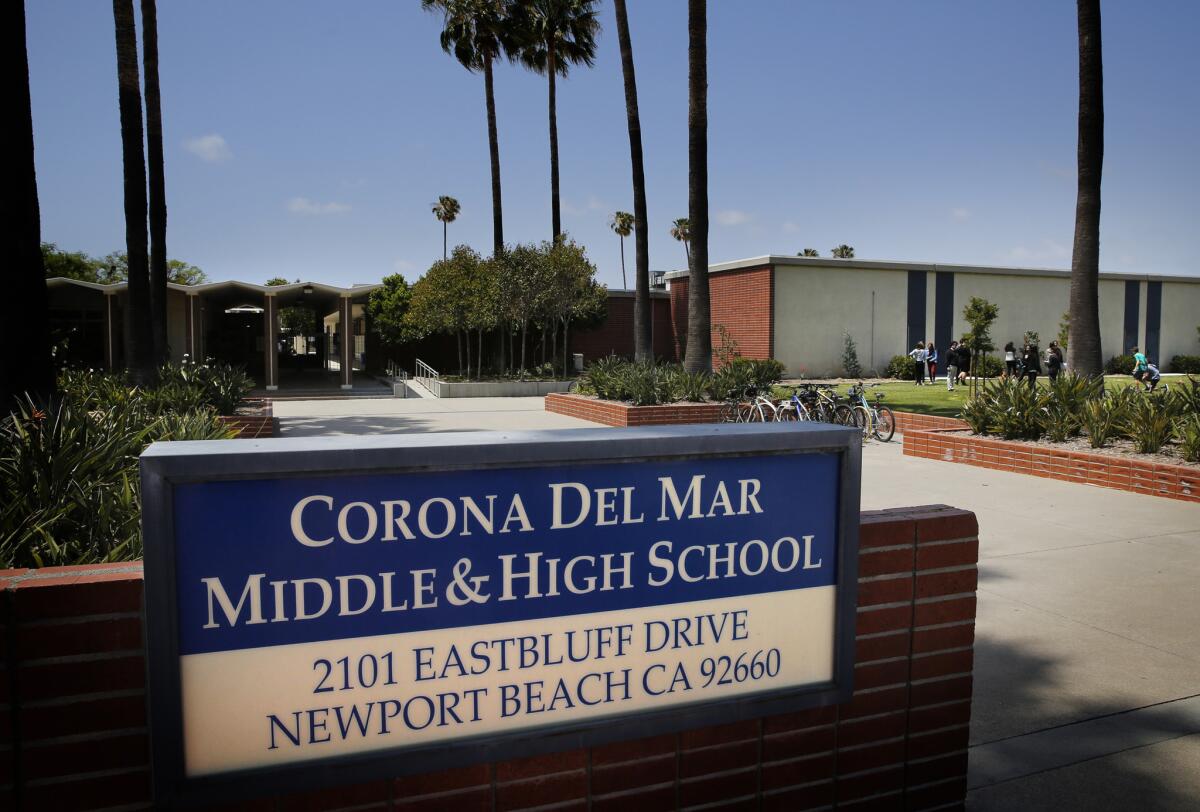 A 29-year-old tutor accused of helping a group of Corona del Mar High School students change their course grades is facing additional felony charges.
The Orange County district attorney's office charged Timothy Lance Lai on Friday with 16 additional felony counts of computer access and fraud. Lai had already been charged with one felony count of second-degree commercial burglary and four felony counts of computer access and fraud, according to court records.
If convicted, the 29-year-old faces a maximum sentence of 16 years and four months in jail.
At a pretrial hearing Friday in Orange County Superior Court in Newport Beach, Lai pleaded not guilty to all charges.
"They're not really a surprise," Lai's attorney, Donald Rubright, said of the additional charges. "It wasn't a substantial change of circumstances."
Rubright said he is still working on discovery in the case.
Investigators believe that Lai broke into Corona del Mar High in 2013 to place a device on the back of a teacher's computer to record everything typed on it. With that information, Lai was able to access the school's network between April and June 2013 and change three students' grades, investigators have said.
Based on further investigation, authorities accused Lai of changing students' grades on 16 separate occasions between Jan. 28, 2013, and June 14, 2013.
The alleged cheating came to light in June of that year after a teacher discovered that student grades had been changed and contacted school administrators. The district and police launched an investigation.
That December, school officials discovered that a keystroke-logging device had been placed on a teacher's computer and grades had been altered. Administrators obtained Lai's name through subsequent student interviews, according to authorities.
A student who was interviewed by school officials and police agreed to place a recorded phone call to Lai from the police station, according to an affidavit filed in Orange County Superior Court in December 2013.
"During the phone call, Lai made statements implicating himself in the elaborate cheating scheme," Newport Beach Police Officer David Syvock said in the affidavit.
Police believe Lai fled the country at some point after the phone call.
Eleven students were ultimately expelled from the high school in the aftermath of the scandal. Student involvement ranged from having knowledge of the cheating, receiving test questions in advance and handling the keystroke logger, according to student statements obtained by the Daily Pilot.
Newport Beach detectives arrested Lai at Los Angeles International Airport in October as he was returning on a flight from South Korea, according to the district attorney's office.
Lai is scheduled to appear in court for another pretrial hearing April 24.
Fry writes for Times Community News.
Sign up for Essential California for news, features and recommendations from the L.A. Times and beyond in your inbox six days a week.
You may occasionally receive promotional content from the Los Angeles Times.