UC: Record number of applications to its 9 undergrad campuses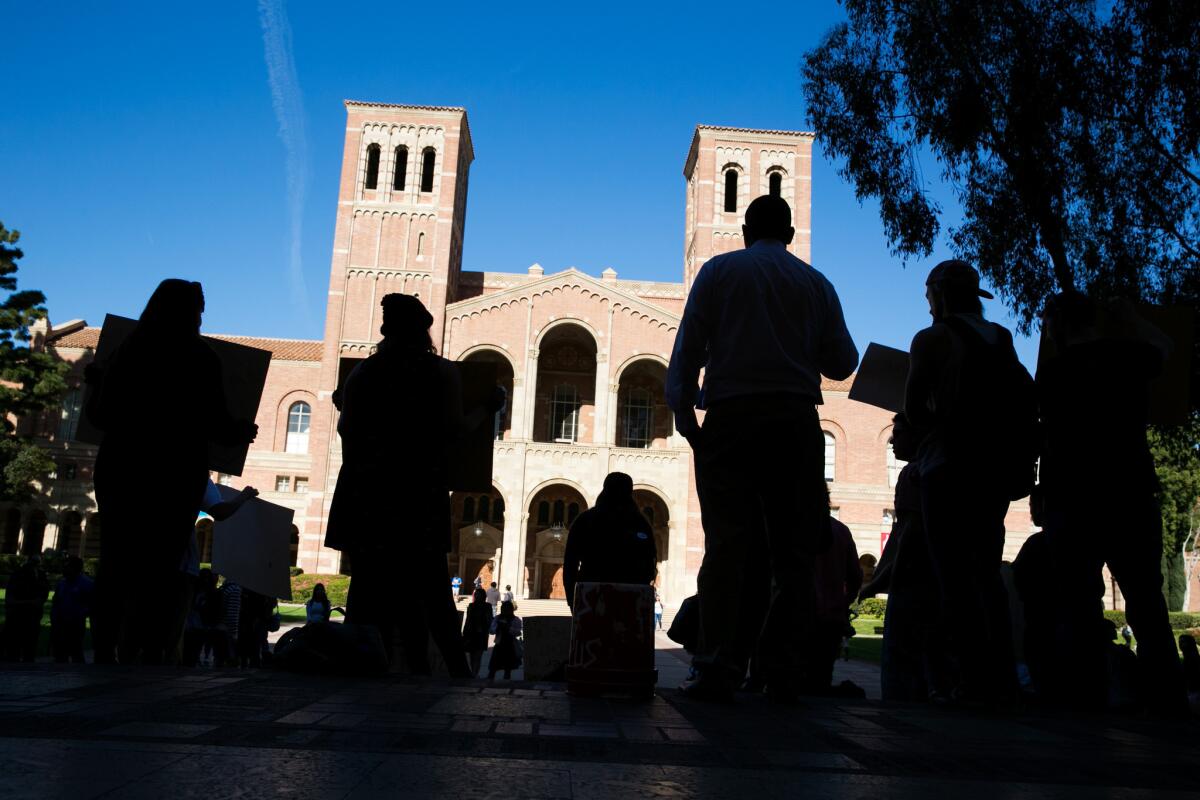 The UC system received a record number of applications to its nine undergraduate campuses, with more than a third from Latinos for the first time, officials announced Monday.
Applications from California high school seniors rose by 3.2% over last year, while the number of Latinos, African American and transfer students seeking fall 2015 admission also inched up, officials said Monday.
Overall, 193,873 students applied for entrance to at least one UC campus, a 5.8% increase over fall 2014, according to preliminary data. The number of freshmen applications--158,146--represented a 6.5% increase.
Latinos, who make up the largest group of public school students in the state, increased their share of freshman applications to more than a third -- 34.1% from 32.7% last year. The share of applications from African Americans grew from 5.9% to 6.1%.
"The data show that the University of California continues to draw unprecedented numbers of top-notch students eager to learn and contribute," UC president Janet Napolitano said in a statement.
Nearly 103,000 California high school seniors applied to UC, and all nine undergraduate campuses received more applications overall from California residents than the previous year, according to the data.
Meanwhile, the rate of increase in out-of-state applications declined. About 30,517 high school seniors from other states applied for fall, a 16.7% increase from last year. By comparison, the increase in out-of-state applications from fall 2013 to fall 2014 was about 19%.
UC has sought to increase nonresident students -- who pay about triple the tuition of residents -- for the revenue they bring. But the strategy has come under increasing scrutiny from critics who say it shortchanges California students.
The university has also come under fire for a plan to boost tuition by as much as 5% each year for the next five years, unless the state increases funding for the system.
In other data, UC reported that California freshman and transfer students on average applied to four campuses.
UC Merced counted the largest increase in applications -- 14.1% -- while applications to UC Riverside rose 9.8%. Applications to UC Irvine rose by 7.7% and those to UCLA by 6.5%.
Twitter: @CarlaRiveraLat
Sign up for Essential California for news, features and recommendations from the L.A. Times and beyond in your inbox six days a week.
You may occasionally receive promotional content from the Los Angeles Times.