UC Berkeley basketball coach asked reporter for sex, sent her threatening texts, report says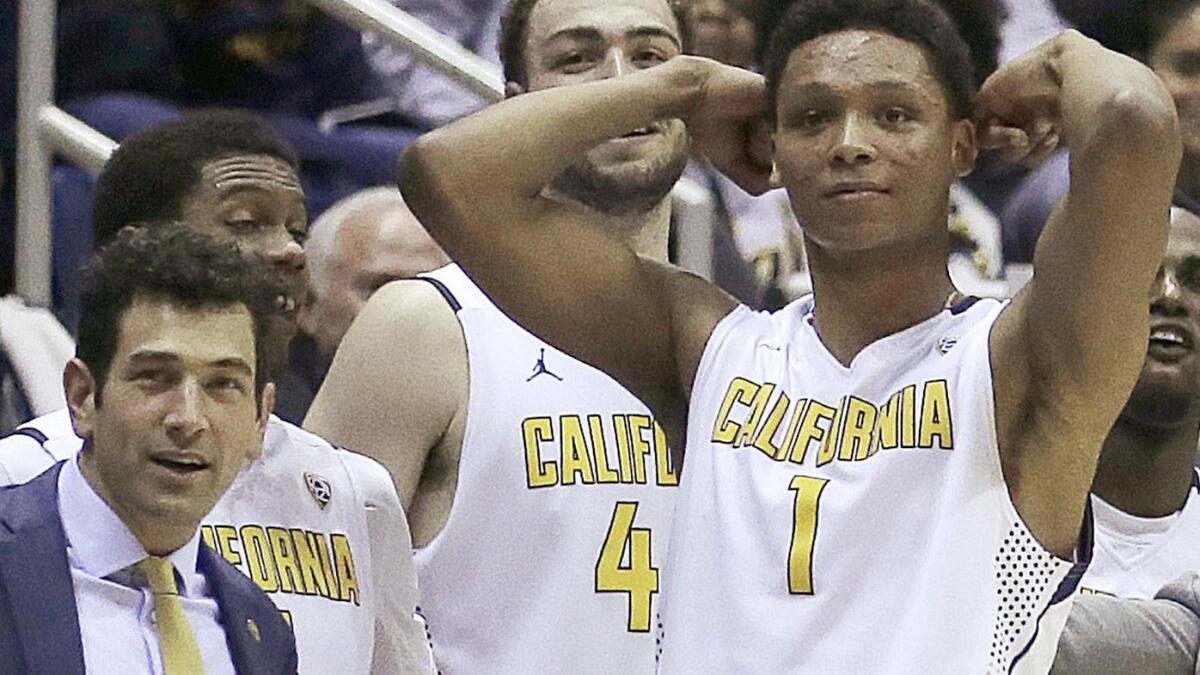 A UC Berkeley Golden Bears assistant basketball coach fired over sexual harassment allegations asked a reporter to have sex with him, according to documents released by the university.
Yann Hufnagel allegedly sent the reporter, who was not named in the documents, numerous sexually explicit, threating text messages including asking her to participate in a "three way," according to the San Jose Mercury News, who posted the report on its website.
The San Francisco Chronicle, which also reviewed the report, said Hafnagel cut off contact with the reporter after she rejected his advance.
Hufnagel could not be reached for comment.
Join the conversation on Facebook >>
But on Twitter, he wrote: "Right now, the only focus should be on our basketball team! My time to exonerate myself of a fruitless claim by a reporter will come.... The sun is coming up! My heart is broken in a billion pieces, but I am not sick. Pray for those that do not have their health."
The action comes amid growing scrutiny over how the UC system deals with sexual harassment cases.
University of California President Janet Napolitano on Friday announced a new sexual harassment review process for administrative leaders amid furor over Berkeley's handling of misconduct claims involving its law school dean.
Napolitano also ordered new action against Berkeley law school Dean Sujit Choudhry, who resigned last week after his former administrative assistant filed a civil lawsuit against him and the UC regents. In the lawsuit, Tyann Sorrell alleged that UC officials mishandled her complaints that Choudhry subjected her to continuous unwanted kissing and touching over several months until March 2015.
NEWSLETTER: Get essential California headlines delivered daily >>
The Choudhry case represents the latest allegation that UC officials failed to properly handle sexual harassment claims involving faculty. This month, students and faculty members urged UCLA to take stronger action against history professor Gabriel Piterberg over his alleged sexual harassment of two female graduate students. University officials imposed a $3,000 fine and Piterberg was suspended for one quarter without pay.
Last year, Berkeley administrators decided not to fire Geoff Marcy, a renowned astronomer found to have sexually harassed female students for years, prompting his colleagues to mount a successful campaign to force him out.
And Graham Fleming, UC Berkeley's vice chancellor for research, resigned last April after allegations arose that he sexually harassed a former campus employee. But he retained a position as an international ambassador for the school's planned Global Campus in Richmond -- an arrangement Napolitano nixed this week in ordering him immediately removed from that job and all other administrative responsibilities.
According to his biography, Hufnagel had worked at Berkeley for two years as an assistant coach.
"Hufnagel came to Cal prior to the 2014-15 campaign, following a season at Vanderbilt where he served as an assistant coach under Kevin Stallings. He landed a nationally-ranked freshman class as the Commodores' recruiting coordinator in 2014, his biography says. "Prior to his time in Nashville, Hufnagel served four seasons as an assistant coach at Harvard where he helped lead the Crimson to the postseason each year. During the four years he was in Boston, Harvard posted at least 20 wins each season, recorded a 90-30 four-year mark, and captured three-consecutive Ivy League titles. He helped lead Harvard to its first NCAA Tournament appearance since 1946 in 2012."
ALSO:
Driver charged in killing of CarMax salesman is now a fugitive, prosecutors say
Hacker to plead guilty in theft of nude photos of Hollywood stars
El Niño is rapidly filling California's once-dusty reservoirs, easing drought
Sign up for Essential California for news, features and recommendations from the L.A. Times and beyond in your inbox six days a week.
You may occasionally receive promotional content from the Los Angeles Times.