V. Stiviano to Dr. Phil: Clippers owner Donald Sterling is not racist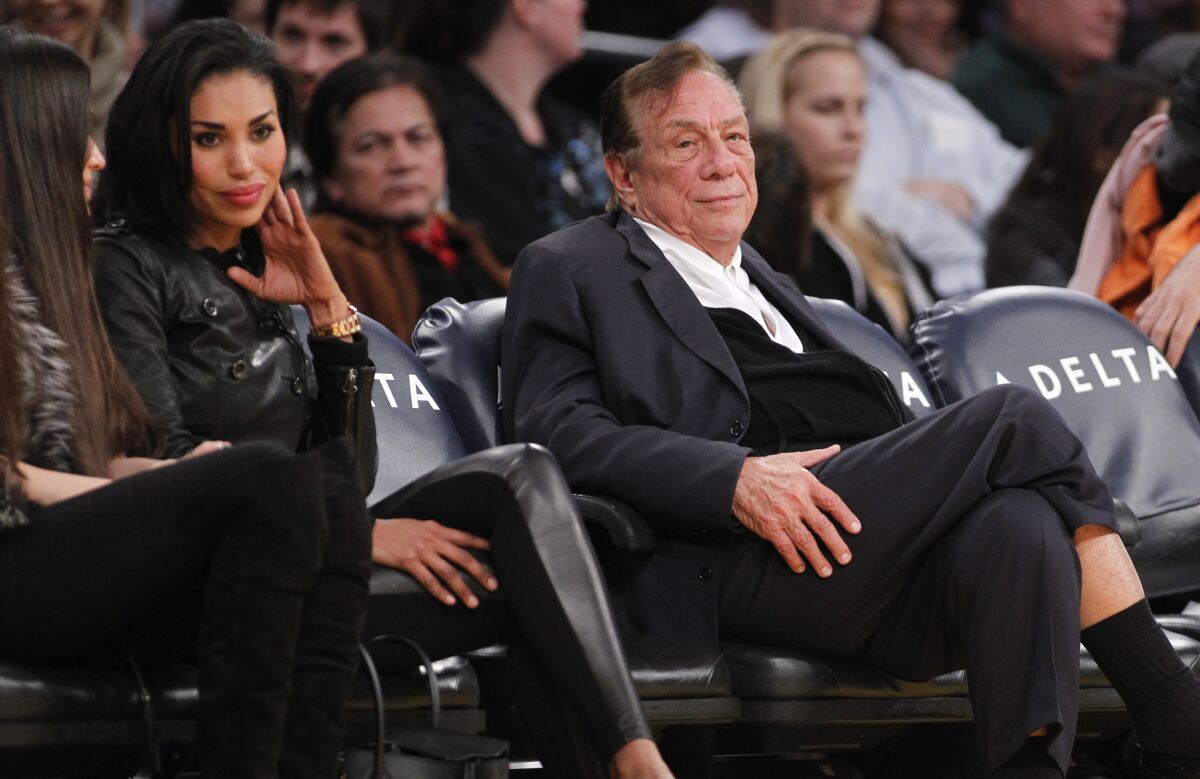 V. Stiviano, the woman at the center of the Donald Sterling controversy, said in an interview on the "Dr. Phil" show that the Clippers owner is not a racist.
Stiviano -- heard in an audio recording in which Sterling tells her not to bring African Americans to basketball games -- told Dr. Phil she had given copies of the tape to a couple of friends but never thought it would be released to the public.
"I did not put that audio out there for the world to know my private conversations that became public with Mr. Sterling," she said during the interview that aired Wednesday.
Stiviano, 31, believes she knows who released the tape, but declined to name her friend.
Sterling, she said, was aware he was being recorded and had given her consent. She recorded him, Stiviano said, because she wanted Sterling, 80, to hear the things he said and "to make him greater and bigger as a person."
Sterling's comments came after Stiviano posted a photograph on Instagram of her posing with former Lakers star Magic Johnson.
Four days later, Sterling was fined $2.5 million and banned for life from the NBA.
Stiviano, who smiled through most of the video, rebutted claims that she and Sterling had a sexual relationship, saying he was her boss and friend.
"I was not only his assistant: I was his caretaker, I was his mother, I was his secretary, I was his driver," she told Dr. Phil. "I did everything for this man in the last three years."
---
Life is stressful. Our weekly mental wellness newsletter can help.
You may occasionally receive promotional content from the Los Angeles Times.