Sister of man killed at Hollywood Walgreens sues security guard and store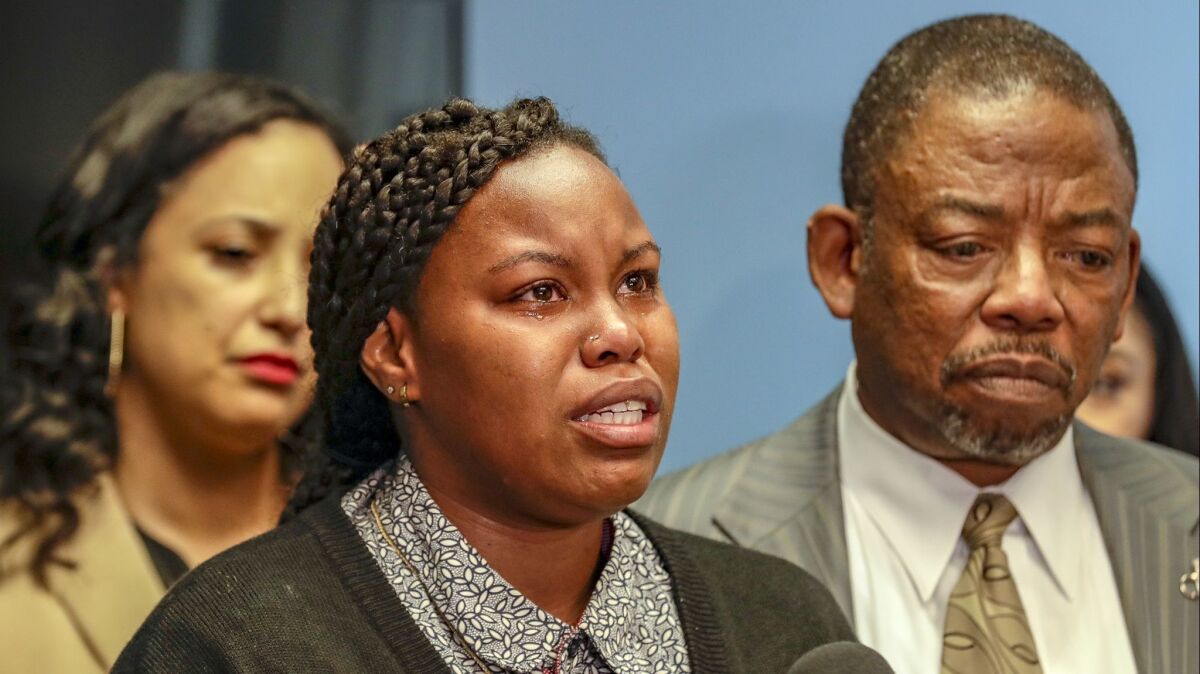 The twin sister of a 21-year-old man who was shot and killed at a Hollywood Walgreens has filed a lawsuit against the security guard accused of shooting him, the guard's employer, and the national pharmacy chain, according to court documents.
Psykyssyanna Hart filed the suit late last month, saying the civil rights of her brother, Jonathan Hart, were violated when security guard Donald Vincent Ciota shot and killed Hart inside a Walgreens store at Vine Street and Sunset Boulevard on Dec. 2.
Ciota, 28, of Covina was charged with murder by the Los Angeles County district attorney's office later that month.
The guard suspected Hart of shoplifting, and the two got into a physical altercation, prosecutors said. Ciota pulled his firearm and fatally shot Hart in the back as he ran away, according to court records.
Hart died from a gunshot wound to the neck, a spokeswoman for the Los Angeles County coroner's office said.
He was unarmed and was not shoplifting, the Hart family's attorney, Carl Douglas, said. Detectives told family members the man had a California ID card in his hand at the time of his death, the lawyer said.
Hart was profiled, harassed and ultimately shot because he was a homeless, gay black man, Douglas said.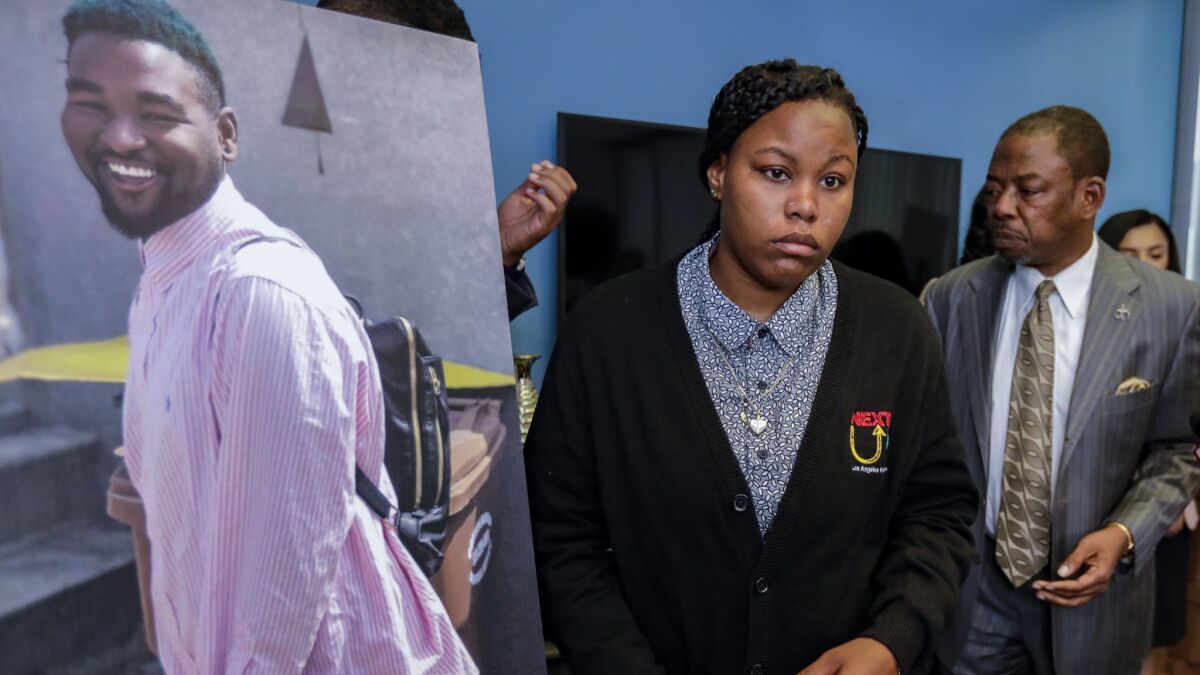 According to the suit, Ciota approached Hart and two friends in an "aggressive and hostile" manner, although the trio was not committing any crimes or doing anything to justify such harsh treatment.
Hart and his two friends told a cashier at the store they were feeling unwelcome, but no employees stopped Ciota from following the three around the store, the lawsuit states.
When Ciota approached Hart again, Hart started moving quickly toward the exit. Ciota then crouched and pointed his firearm at Hart's back, yelled "Freeze," and fired one shot, striking Hart in the back of the neck, the suit states.
The suit also says Ciota stood over Hart's body and said, "He's dead," although Hart did not die until hours later at a hospital. It took "several minutes" for medical attention to be called.
The lawsuit accuses Walgreens and two security firms, American Protection Group and S.E.B Services, of negligence in Hart's death. It also reiterates claims made by Douglas at a news conference in December that Walgreens places armed security guards in stores in African American and Latino neighborhoods.
A company spokesman said previously that Walgreens had fired the security firm that worked at the store.
"We are committed to providing a safe environment for our employees, patients and customers in the communities we serve," spokesman Phil Caruso said. "We contract for armed and unarmed security, as well as video surveillance, in our stores based on the public safety needs of each location."
---
The stories shaping California
Get up to speed with our Essential California newsletter, sent six days a week.
You may occasionally receive promotional content from the Los Angeles Times.