It's going to be hot again in Southern California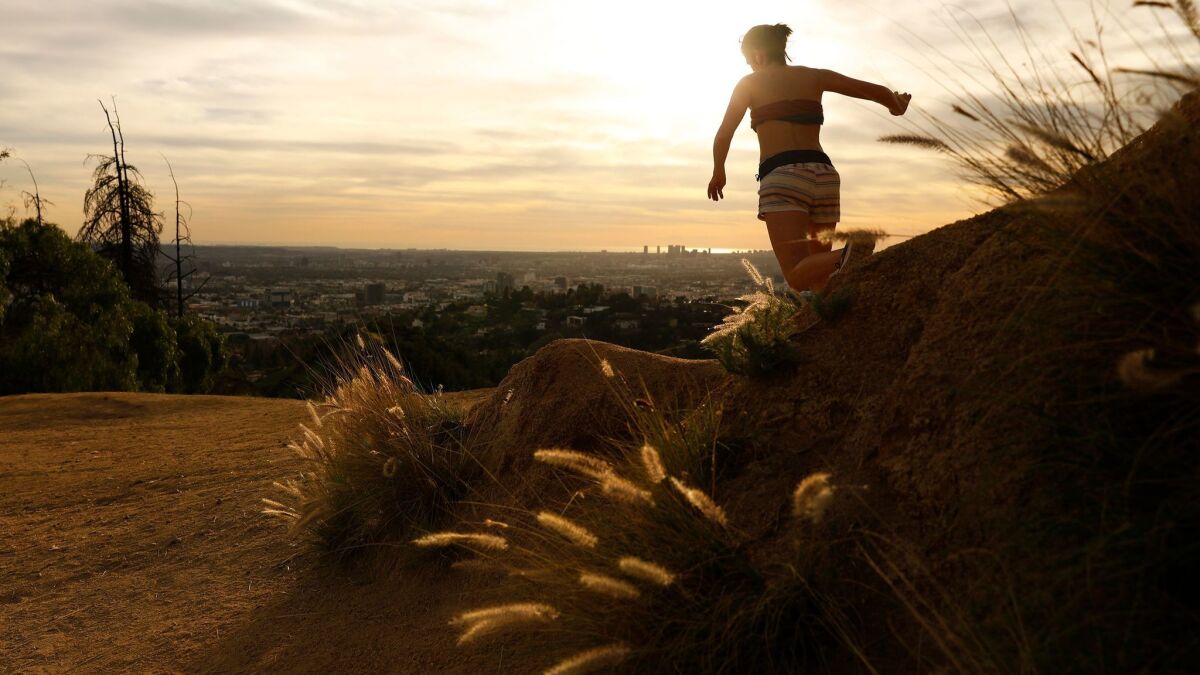 The heat that has characterized this L.A. winter is forecast to continue next week, with temperatures in the 70s and 80s for the next few days.
The high temperature could reach 81 degrees on Sunday in downtown Los Angeles, cooling to 75 on Monday and Tuesday before potentially spiking up into the low 80s again Wednesday and Thursday, said National Weather Service weather specialist Stuart Seto.
That's above the average — 68 degrees — for this time of year downtown, Seto said. Temperatures throughout the region on Saturday were expected to hover around the low 80s.
And, of course, Los Angeles has barely seen any rain.
Downtown Los Angeles has recorded 1.89 inches of rain since Oct. 1, compared with the average 7.38 inches, Seto said. Last year, the area had seen 14.33 inches of rain by Feb. 2.
There are no current red flag warnings, he said, but the lack of moisture contributes to "very elevated fire weather concerns … even in light winds," Seto said.
The weather service's climate prediction center, which issues three-month outlooks for precipitation and temperature, doesn't have particularly good news. For February, March and April, the center is forecasting lower-than-average precipitation and hotter-than-average temperatures for Southern California.
"We're about halfway through the rain season, so we've only got February and March, and they better be a miracle," said climatologist Bill Patzert. "If they're not, we just back-flipped into the drought again."
The culprit has been a recurring high-pressure system over the West. "It's been a hot summer, a hot fall, and even now in the midwinter. We're talking mid-80s at the end of January? That's unheard of," Patzert said.
The broiling January was part of what experts call a troubling theme. It was California's hottest summer on record. October and November were the hottest in 122 years of record-keeping for Southern California.
"The heat ... is pretty extraordinary," UCLA climate scientist Daniel Swain said earlier this week. "Coastal California is susceptible to midwinter heat spells, but this is a particularly extreme example — to the point where we are breaking records."
Reach Sonali Kohli at Sonali.Kohli@latimes.com or on Twitter @Sonali_Kohli.
---
The stories shaping California
Get up to speed with our Essential California newsletter, sent six days a week.
You may occasionally receive promotional content from the Los Angeles Times.