Family of woman killed when Caltrans bulldozed homeless camp in Modesto files wrongful death claim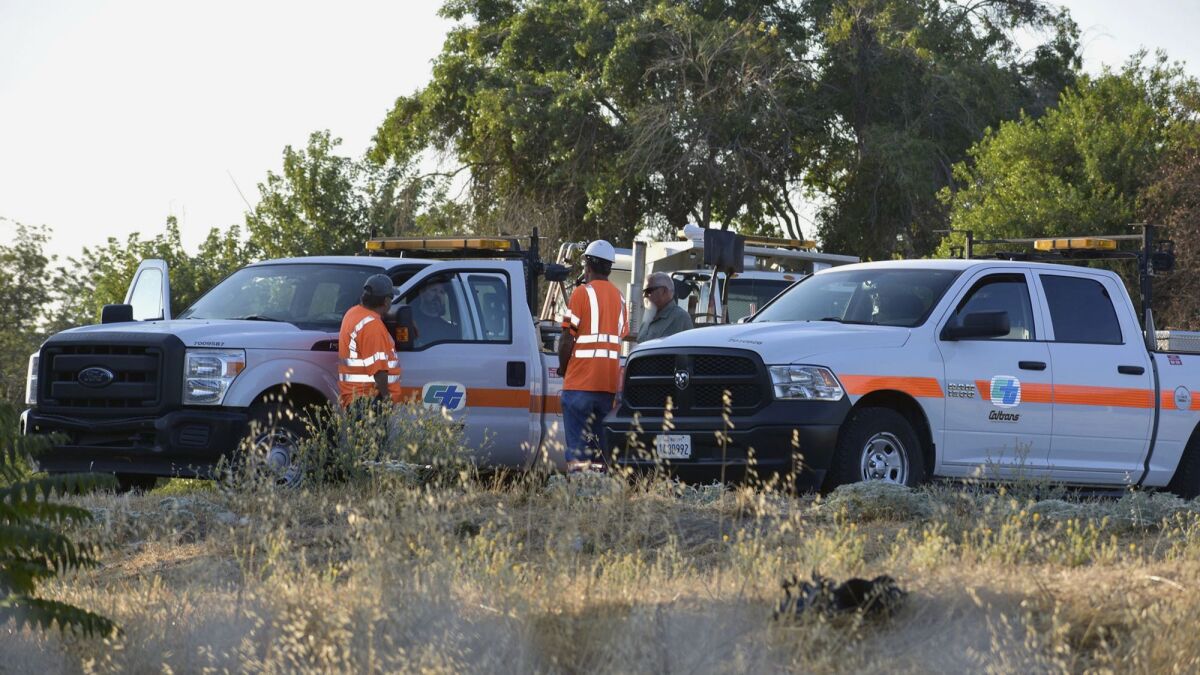 The parents of a woman who was killed last month when a California Department of Transportation crew bulldozed a homeless encampment in Modesto have filed a wrongful death claim.
The claim, the first step in pursuing a lawsuit, seeks unspecified damages. It says the woman, Shannon Marie Bigley, was killed after being struck by Caltrans machinery that was "negligently and/or recklessly operated."
Bigley, 33, was sleeping in a cardboard box in the homeless camp on Aug. 1 when a Caltrans crew began clearing the area with a bulldozer. A man who said he witnessed the incident told a reporter at the encampment that her body was "smashed."
Caltrans has 50 days to respond to the claim, which was filed Saturday, before attorney Eric Khodadian can move forward with a lawsuit, he said.
"There needs to be compensation," Khodadian said. "There needs to be justice."
California Highway Patrol Officer Thomas Olsen said in August the department was investigating Bigley's death, but results have not been released.
Khodadian said Bigley's family has yet to receive answers about what happened.
"The family is upset because despite the accident happening over a month ago, Caltrans has not reached out to them, has not apologized, has not offered condolences," he said. "They're hurting right now, and they're not being provided with sufficient information to allow them to begin the healing process."
Caltrans workers have previously spoken out against the state agency's handling of homeless camp sweeps. A union representing Caltrans employees filed a formal complaint with the agency in August highlighting health and safety concerns related to the practice of cleaning up homeless encampments across the state, which employees say should not be part of their duties.
alejandra.reyesvelarde@latimes.com
Twitter: @r_valejandra
The stories shaping California
Get up to speed with our Essential California newsletter, sent six days a week.
You may occasionally receive promotional content from the Los Angeles Times.