Tense moments as Malibu's addiction centers evacuate clients with flames approaching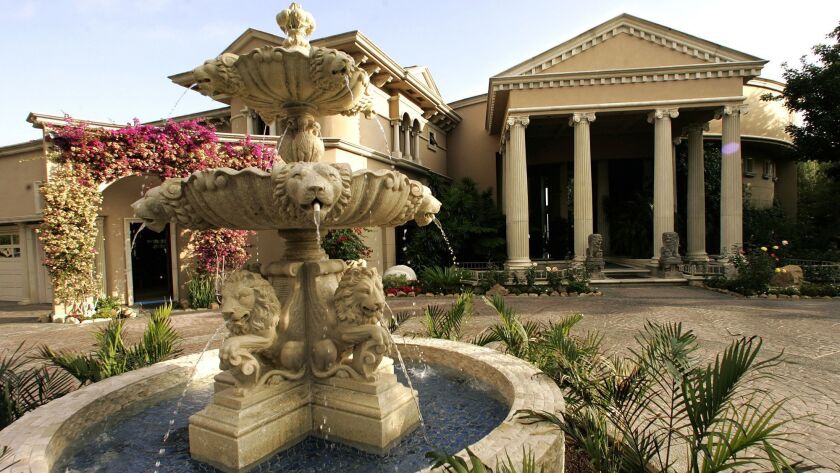 From their perch atop Trancas Canyon, straddling the Ventura-Los Angeles county line, the staff at Creative Care addiction treatment center could see signs of the large fire building Thursday.
But by early Friday morning, the frantic warnings from neighbors and the thickening smoke made the threat clear: Their 35 clients, in the process of supervised addiction recovery, and their caregivers, would have to leave.
The group packed bags, gathered critical medicine and tended to horses used for equine therapy. And then they all made a slow journey past the smoke and fire engines and down a jammed Pacific Coast Highway, the poor cellphone service and closed gas stations making the exodus even more perilous.
Within hours, the facility just northwest of Point Dume had lost four of its seven buildings. But everyone escaped unharmed and remained in treatment elsewhere as of Tuesday.
"It was a remarkable, remarkable feat, considering the number of people who were on the road, and the panic, and the feeling that the fire was at your neck," Farrah Khaleghi, who directs the center's clinical outreach and corporate compliance, said Tuesday. "Through all of the ash and fear, our clients and staff were so, so solid."
Across Malibu last week, people undergoing treatment for addiction like those at Creative Care were among the many who found themselves evacuating as the raging Woolsey fire consumed large swaths of its parched canyons, destroying scores of homes and killing at least two people.
The area is home to as many as two dozen residential treatment centers and sober-living facilities, some of which serve celebrity clients. In interviews, their administrators described harrowing evacuations like those of other residents — but an effort complicated by their care for clients in an already anxious and uncomfortable state.
At least one other facility's clients were evacuated so quickly that there wasn't time initially to collect personal belongings or their medicines.
Jose Hernandez, a longtime Malibu resident who owns Riviera recovery center on Point Dume, said he returned later to gather clients' personal items. He used a garden hose to douse hot spots around the facility's leafy campus, and donated some of its food to people who had evacuated to nearby beaches.
"It was the scariest thing," he said, noting that several properties behind his were lost but that his clients made it out safely. "They're processing it. They're coming closer to understanding it. They're working through what they need to work through. If they can make it through this, they can make it through anything."
Hernandez said he is eager for his clients to return to Malibu, which he and other treatment facility managers described as having a therapeutic quality of its own. They were also worried about their industry colleagues amid unconfirmed reports that other facilities had been damaged during the blaze.
"Malibu is a wonderful community, and it's a healing community," said Chris Prentiss, co-founder and owner of Passages, a luxury treatment center near Escondido Canyon. "We are grateful to be in Malibu. Malibu has a healing energy."
As the fire grew Thursday, Prentiss said, his staff moved about two dozen clients to some of his company's other facilities, in Brentwood and Santa Monica. Their treatment — which includes counseling but also exercise, meditation and sound therapy — resumed almost immediately, he said.
"I am so proud of the staff. They rallied around the clients. Instead of making a tragedy of it, they made it into a triumph," Prentiss said.
The facility's three guesthouses and its administrative buildings were spared from the flames, which scorched the brush and hillside and properties around it.
"Everyone stepped up, even the ones who were going through serious detox," Prentiss — who founded the center with his son, Pax, himself a recovering addict — said in an interview from Santa Monica. "Our clients have been absolutely marvelous. They rallied. They came here. They did their individual sessions every day, and they proved to themselves that they were real champions."
Khaleghi, the Creative Care administrator, said her family company plans to rebuild its facility in Malibu, despite the loss from the Woolsey fire and the threat of others in the future.
"There's something majestic about Malibu," she said. "It's an incredible, soulful, important part of California."
The serenity in Malibu has also attracted treatment facilities that focus on other recovery types, not just addiction. They too faced tense moments, lost property and evacuation.
Karol Darsa, owner of Reconnect, a center focused on recovery from trauma, said the fire destroyed her facility at the end of Via Escondido Drive after the staff and two clients safely evacuated — first to a hotel and then to a rental property.
The property sat inside a remote area at the end of a canyon, adding to its charm — but also the danger, she said.
"That's what made it so peaceful," she said of the facility, which had been open about 18 months. "But, unfortunately, that's also I think what attracted the fire."
---
The stories shaping California
Get up to speed with our Essential California newsletter, sent six days a week.
You may occasionally receive promotional content from the Los Angeles Times.