Wildfire near Mt. Baldy grows to 20 acres, but no homes are at risk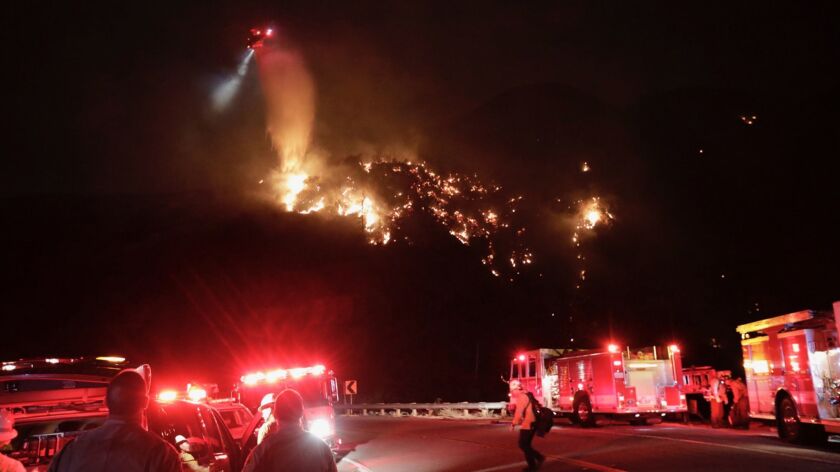 A small brush fire started near Mt. Baldy on Friday but no homes are in its immediate path.
The blaze, which started near Mountain Avenue and Shinn Road, was reported about 7:30 p.m. in a forested area and has grown to 20 acres, according to Ed Pickett, a supervising fire dispatcher with the Los Angeles County Fire.
No homes are immediately threatened, he said.
"Heavy fuel with rapid rate of spread," San Bernardino County Fire Department posted on its Twitter account. "Threat to National Forest."
Fire crews from Los Angeles County, Angeles National Forest and San Bernardino County were sent to fight the blaze.
For more California breaking news, follow @AngelJennings. She can also be reached at angel.jennings@latimes.com.
---
The perils of parenting through a pandemic
What's going on with school? What do kids need? Get 8 to 3, a newsletter dedicated to the questions that keep California families up at night.
You may occasionally receive promotional content from the Los Angeles Times.