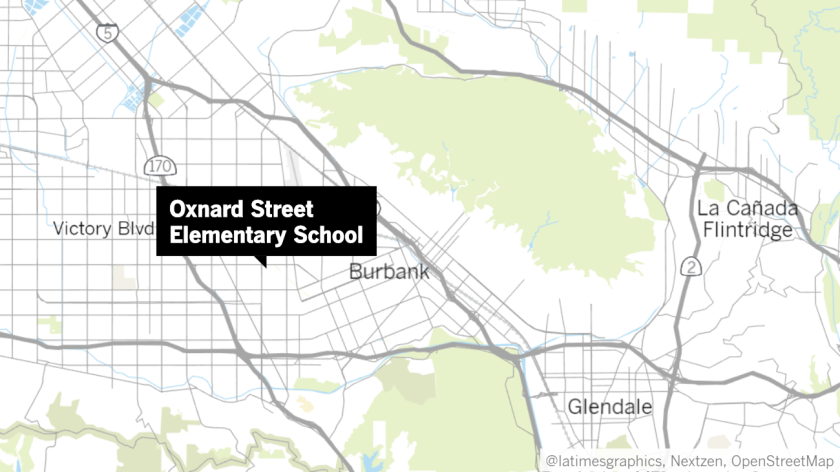 A teacher's aide at a North Hollywood elementary school was charged Monday with sexually abusing multiple girls, authorities said.
An arrest warrant for Lino Cabrera, 27, was filed May 30, and he was charged with one count of continuous sexual abuse of a child and five counts of lewd acts on a child, the Los Angeles County district attorney's office said.
He is being held in lieu of $850,000 bail, according to jail inmate records.
Officials at Oxnard Street Elementary School received a report of inappropriate behavior by Cabrera on May 16, police said. The LAPD's Sexually Exploited Child Unit determined that six girls at the school, ages 10 and 11, had been abused. The abuse went on for years, between September 2016 and May 2019, prosecutors said.
Cabrera has worked at the school for nearly 10 years, said Barbara Jones, a spokeswoman for the Los Angeles Unified School District. His job description included assisting teachers in working with individuals or small groups of students.
According to the district attorney's office, Cabrera worked as a teacher's aide in the school's computer lab.
School staff members were alerted of the arrest Monday. Cabrera was removed from the school in May when the initial allegations were made, and parents were notified about the report, Jones said.
"While recognizing that everyone is innocent until proven guilty, these allegations are extremely upsetting, and we take them very seriously," Jones said. "We will remain vigilant in protecting our students from those who would do them harm. We expect every person in Los Angeles Unified to fulfill their commitment to keep our students and schools safe."
If convicted, Cabrera faces a maximum of 26 years in prison.
Anyone with information about the investigation is asked to call detectives at (213) 486-0580.
alejandra.reyesvelarde@latimes.com
Twitter: @r_valejandra
---