Detectives seek journal and friends of man who overdosed at home of prominent Democratic donor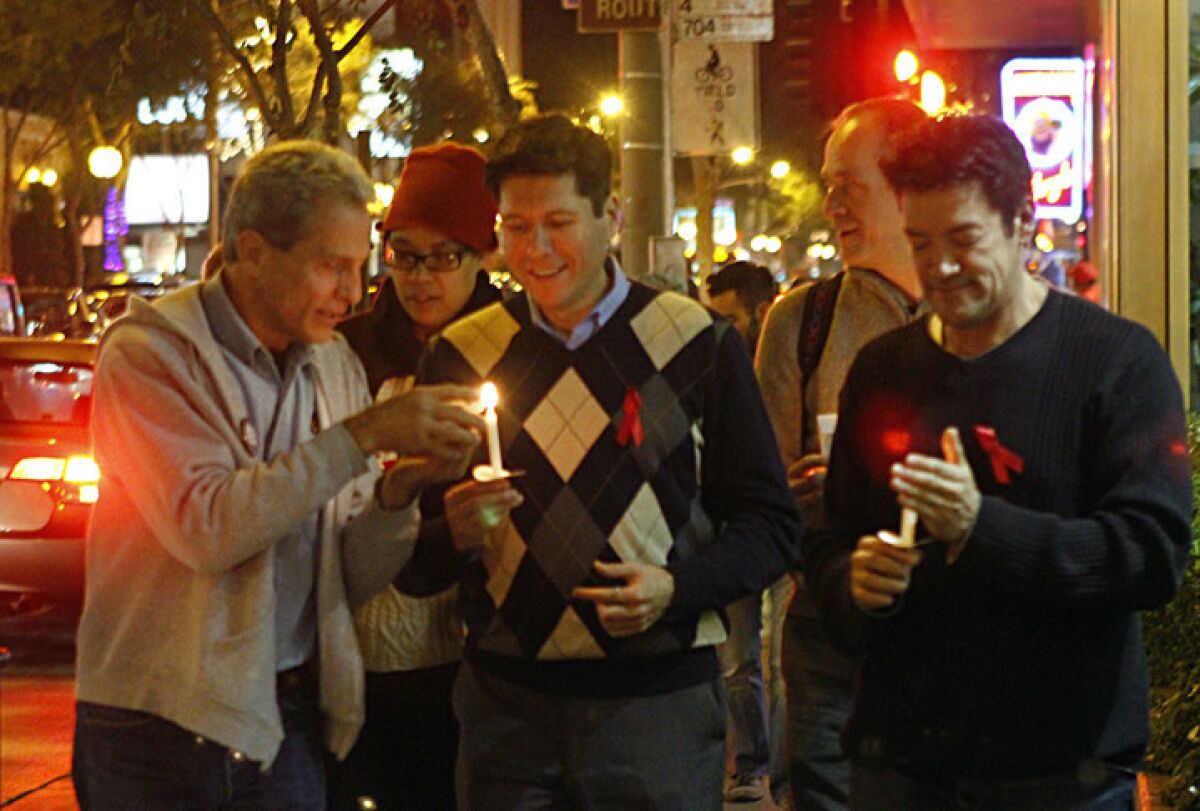 Los Angeles County sheriff's detectives are searching for people who spent time with prominent Democratic donor Ed Buck as they investigate the circumstances surrounding the fatal overdose of a 26-year-old man at his West Hollywood home, two law enforcement officials with knowledge of the case said Tuesday.
Authorities launched a new investigation Monday into Gemmel Moore's July 27 death "to determine if any criminal culpability exists" after his mother and friends questioned whether the drugs that killed him were self-administered.
County coroner's officials ruled Moore's death an accident, and an initial review by sheriff's deputies found nothing suspicious.
Seymour Amster, an attorney representing Buck, has said that his client had "nothing to do with this young man's tragic death," which he described as "self-imposed" and "accidental."
Detectives want to speak with friends of Moore, according to the sources, who spoke on the condition of anonymity because they were not authorized to comment publicly.
Capt. Chris Bergner of the sheriff's homicide bureau said detectives also want to review a journal found among Moore's possessions.
The Times reviewed pages of the journal, in which Moore purportedly wrote about his use of crystal meth and made accusations against Buck.
"I pray that I can just get my life together and make sense. I help so many people but can't seem to help myself. I honestly don't know what to do," one December journal entry reads. "I've become addicted to drugs and the worse one at that. … I just hope the end result isn't death."
Coroner's officials said they recovered a notebook, a backpack, a tablet and some other items that belonged to Moore from Buck's home.
A family friend provided The Times with a video showing him picking up the journal from the coroner's office.
Moore's mother, LaTisha Nixon, said her son worked for a time as an escort and used drugs. Shortly before his death, he told her he was homeless.
Coroner's officials said that Buck was inside the Laurel Avenue home at the time of Moore's death and that drug paraphernalia was recovered from the scene.
The Times interviewed another man who said he reported his complaints about Buck — similar to those made in the journal — to the Sheriff's West Hollywood station on the morning of July 4. The man, who asked that he remain anonymous, described himself as a male escort.
The law enforcement sources said Tuesday that detectives were trying to interview the man and were looking into whether he made a report last month to the department.
Jeffrey Prang, Los Angeles County Assessor and longtime West Hollywood resident who served for a time as the city's mayor, said Buck has long been known as a "leader in the West Hollywood community and civil affairs for L.A. County."
"Some of the things that I've read on online news sources seem difficult to believe, but I think the bottom line is a young life has been lost to drug addiction," Prang said. "We should all mourn that."
Buck is a longtime political donor invested in progressive causes, including LGBT civil rights and animal welfare issues. He also served on the Stonewall Democratic Club Steering Committee. Last week, the group requested Buck's resignation in the wake of Moore's death.
Amster said Buck agreed to resign because he did not want to draw negative publicity to the organization.
The stories shaping California
Get up to speed with our Essential California newsletter, sent six days a week.
You may occasionally receive promotional content from the Los Angeles Times.