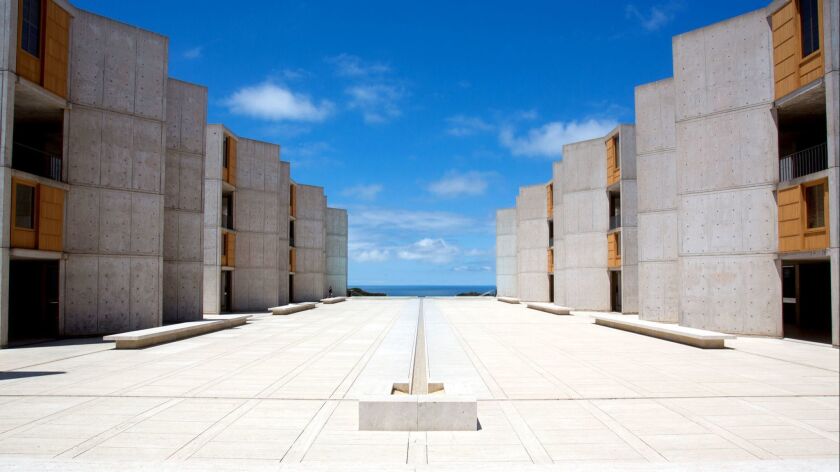 Reporting from San Diego —
Three claims against the Salk Institute have been thrown out in a gender discrimination lawsuit, but the case is still headed for trial.
Superior Court Judge Eddie Sturgeon ruled Thursday that there was not enough evidence to proceed with three of four claims challenged by the institute, but that a discriminatory treatment claim brought by former Salk researcher Beverly Emerson can move forward.
Both sides put a positive spin on the decision.
"We are pleased with the court's order and look forward to defending against the remaining claims," said Summer Wynn of Cooley LLP, an attorney representing the Salk Institute.
"Today was a victory for Dr. Emerson, and a tremendous step forward for women scientists at Salk," said Alreen Haeggquist, Emerson's attorney.
Emerson has said that she was excluded from meeting with private donors and foundations and was denied professional advancement opportunities available to men at Salk.
While that claim remains, the institute is planning to challenge others that are still part of the case; a total of seven claims remain.
Emerson is one of three women who sued the Salk Institute last year. The others, Vicki Lundblad and Katherine Jones, recently settled with the institute. They remain on the Salk faculty.
Emerson left at the end of 2017 when her contract was not renewed. One of Emerson's claims was that the failure to renew was retaliation for suing the institute.
"Salk has met its burden to show a legitimate business reason for not renewing plaintiff's employment contract," Sturgeon wrote in his ruling Thursday.
Salk's second motion to dismiss claims is scheduled to be heard Nov. 16. The trial is set to begin Dec. 7.
---