Mother's frantic texts to son amid Westlake school shooting: 'Are you OK, mijo?'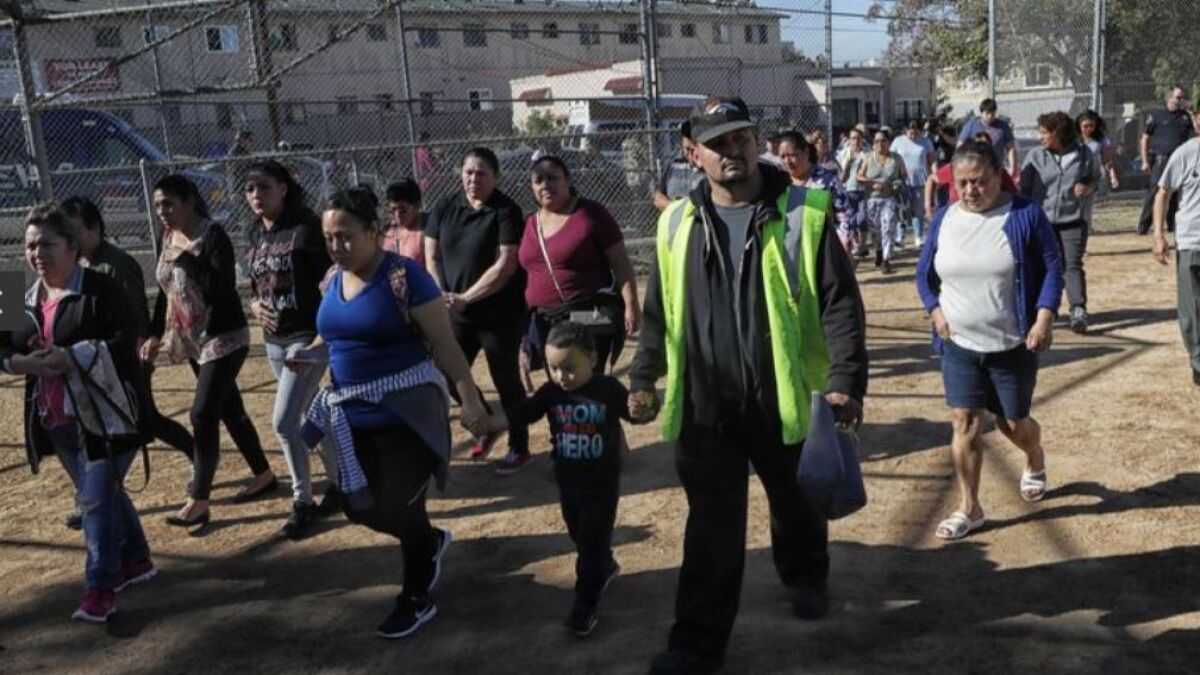 It was sometime after 9 a.m. when Rosario Hernandez, 41, got a phone call from her 16-year-son, Jimmy Romero, telling her a shooting had occurred at his brother's school, Sal Castro Middle School.
Jimmy attends Belmont High School, which sits next to the middle school.
"I told my boss there was a shooting at my son's school and left," she said. "My boss said 'Oh my God, go, go, go."
Hernandez sped over to the Westlake school.
"I don't know what I even did, but I got here in 20 minutes," she said.
She arrived at Loma Drive and Beverly Boulevard and texted her 14-year-old son, Johnny Romero. His number was labeled under "Johnny baby."
"Papa, are you OK, mijo?" she wrote at 9:39 a.m.
There was no answer.
At around 10:30 a.m., she was told to go to another side of the school to get information.
"There are problems at this school," she said, passing trash bags littered on an empty lot, past gang graffiti scrawled on walls. "There's bullying problems and gangsters are constantly trying to hurt students. Just the other day, four gangsters were trying to beat up Johnny."
"There's a gate where people come in and go out without security knowing, there's safety issues," she added.
Then came the text messages from Johnny.
"We are still on lockdown, mom," he wrote.
"I'm here mijo, in the school."
It was around 11 a.m. that she got a notification from the district about the school shooting.
It was after the call that she began to get some details about what had happened.
Johnny texted his mother that the shooting occurred inside a 7th-grade classroom.
"She shot a girl and a boy," he wrote.
"OMG," Hernandez responded. "But why mijo?"
"I don't know. Mom go home, I will tell you when we are not in lockdown."
Twitter: @latvives
---
The stories shaping California
Get up to speed with our Essential California newsletter, sent six days a week.
You may occasionally receive promotional content from the Los Angeles Times.