L.A. threatens to disqualify AEG from Convention Center contract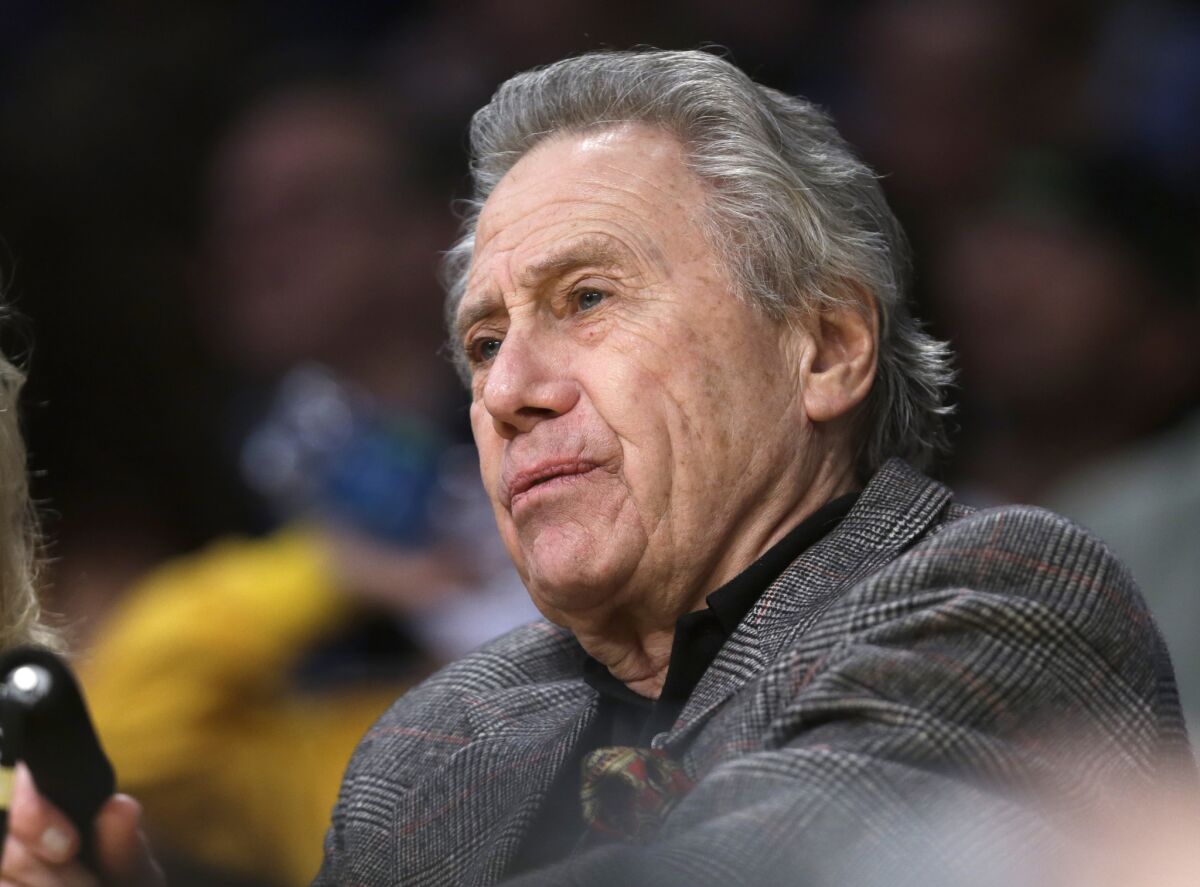 Entertainment giant Anschutz Entertainment Group could be disqualified from competing to run the Los Angeles Convention Center after it failed to submit financial information, according to a report issued Tuesday.
AEG, owned by Denver billionaire Philip Anschutz, was one of only two companies that had been seeking to run the facility, City Administrative Officer Miguel Santana said. Executives with the company, which owns Staples Center and the entertainment complex LA Live, are now pressing city leaders to give them another chance.
Santana informed AEG last month that its application had been deemed nonresponsive because it had failed to provide corporate tax returns and three years worth of balance sheets, income statements, cash flow records and statements on changes in stockholder equity. Those documents were needed to stay in the running for the contract, Santana's letter said.
Ted Fikre, AEG's chief legal and development officer, responded on April 11 with his own letter challenging the city's decision, saying the request for financial information was "unclear." Fikre asked city officials to reconsider their stance.
"Overall, we do not see how the best interest of the city would be served by allowing technical issues to dictate the outcome of a process for such an important asset to the entire city -– the Convention Center," Fikre wrote.
Santana said the city would move forward with its agreement with AEG to build a Farmers Field football stadium near L.A. Live whether or not the entertainment firm ends up operating the Convention Center.
"There is no relationship between the two issues. The city will continue to live up to its side of the deal as it relates to Farmer's Field," he said. "We are disappointed that AEG's proposal was deemed non-responsive due to their failure to submit the financial information as required in the Request For Proposal (RFP) process. The city always benefits from greater competition."
Mayor Antonio Villaraigosa and the City Council instructed Santana in December to seek a private manager for the Convention Center, part of a larger effort to boost tourism and cut city employee expenses. AEG and another firm that has not been identified responded by the March 1 deadline.
Santana said he would seek direction from the mayor and the council on how to proceed. Villaraigosa's office said the mayor had no comment.
Fikre, in his response to the city, said his company was capable of meeting its financial obligations, citing previous agreements reached with the city to develop Staples Center and LA Live. Those projects, he said, have revitalized the area surrounding the convention center.
Michael Roth, an AEG spokesman, characterized the flap as a misunderstanding that would soon be fixed.
"We look forward to demonstrating AEG's strong qualifications to manage this facility, as we firmly believe it is in the best interest of the City to select AEG as the operator of the Convention Center given our complimentary assets at LA Live, our track record of delivering on prior public-private partnerships with the City and our organizational resources uniquely suited to attract additional events to Los Angeles."
ALSO:
Californians hurt in Boston Marathon blasts, including boy
Boston Marathon bombs: Crude, unsophisticated but still deadly
Dad of 8-year-old Boston bombing victim: 'Please pray for my family'
Twitter: @csaillant2
catherine.saillant@latimes.com
The stories shaping California
Get up to speed with our Essential California newsletter, sent six days a week.
You may occasionally receive promotional content from the Los Angeles Times.