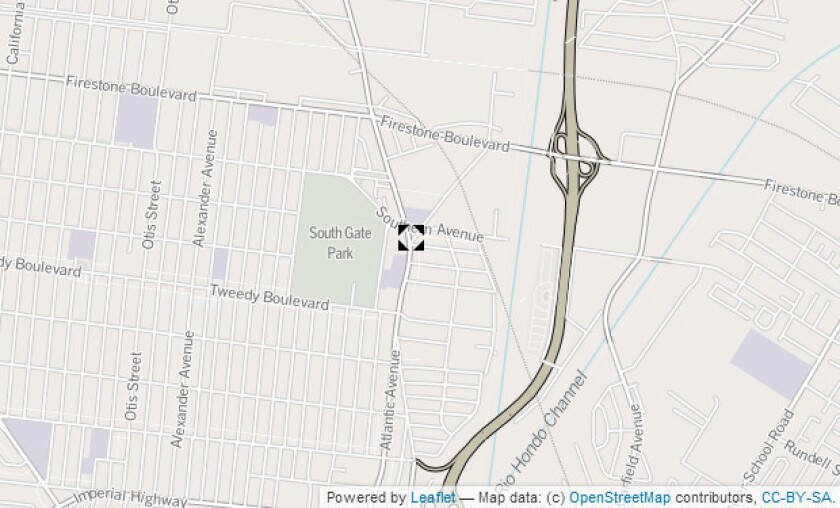 A man on a bike who was shot by a Los Angeles County sheriff's deputy during an alleged confrontation was unarmed, a department official said Monday.
Authorities said Chalino Sanchez, 37, of South Gate appeared to either have a weapon in his hand or in his possession when he got into a physical confrontation with a sheriff's deputy Saturday night.
Sanchez was stopped in the 9600 block of Atlantic Avenue in South Gate for appearing "suspicious" while riding his bike, according to a department media release on the incident.
A subsequent investigation showed Sanchez was not carrying a gun, a department spokesman said.
Sanchez was shot in the shoulder and treated at the hospital. He was then booked on two misdemeanor warrants and released.
Both the Sheriff's Department and Los Angeles County district attorney's office are investigating the incident.
ALSO:
Deputy shoots South Gate man on bicycle

Some flights delayed at LAX, cause uncertain
Blaze at Anaheim recycling center causes power outage

---