Passenger describes last few moments before plane crash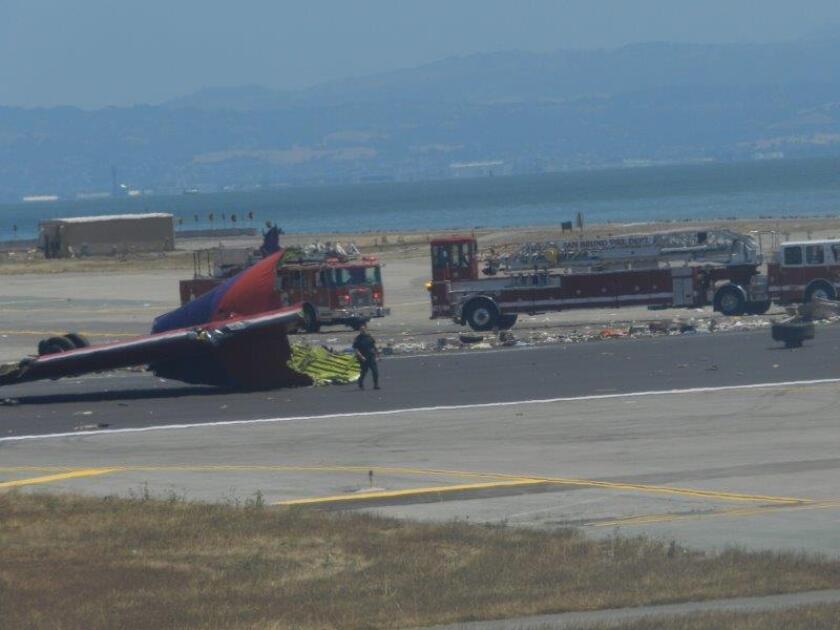 SAN FRANCISCO-- Passenger Jang Hyung Lee knew the Asiana jetliner was going to crash before it hit the ground.
As the aircraft approached San Francisco International Airport, Lee glanced out the window. The water in the bay looked too tilted, rushing toward them at a dizzying angle.
"It was coming too fast and the angle was too steep," Lee, 32, of Emeryville, said. There was no announcement from the pilot or crew, he said, but he knew what was happening.
Belongings began to tumble from seats and storage bins and he felt gravity pushing him to the left-hand side of the plane as the right side tilted upward.
He clutched his 16-month-old son to his chest and braced for impact. Nearby were his wife and his in-laws, all returning from a vacation in South Korea.
The engines revved one last time, he said, and then the plane hit the ground.
Lee felt two bumps — one less violent, the next much harder — as the plane hit the ground. Smoke began to fill the cabin. He saw flames coming from the right-hand side of the plane, small at first, then bigger.
From impact to full stop, the crash lasted 30 terrifying seconds.
Lee and his wife flung themselves onto an evacuation chute and ran off the grass and onto the tarmac, away from the burning plane.
His in-laws were taken to the hospital and released. Lee, his wife and their son walked away.
Lee's wife, Jennifer Lee, said surviving the crash was a miracle, and that she would think about it every time before she flew.
"It was scary," she said, hugging her toddler to her chest.
ALSO:
Asiana Airlines plane may have hit sea wall before crash
SF plane crash: 10 in critical condition at S.F. General Hospital
Audio from moments after San Francisco crash: 'We see people'
---
For reporting and exclusive analysis from bureau chief John Myers, get our California Politics newsletter.
You may occasionally receive promotional content from the Los Angeles Times.