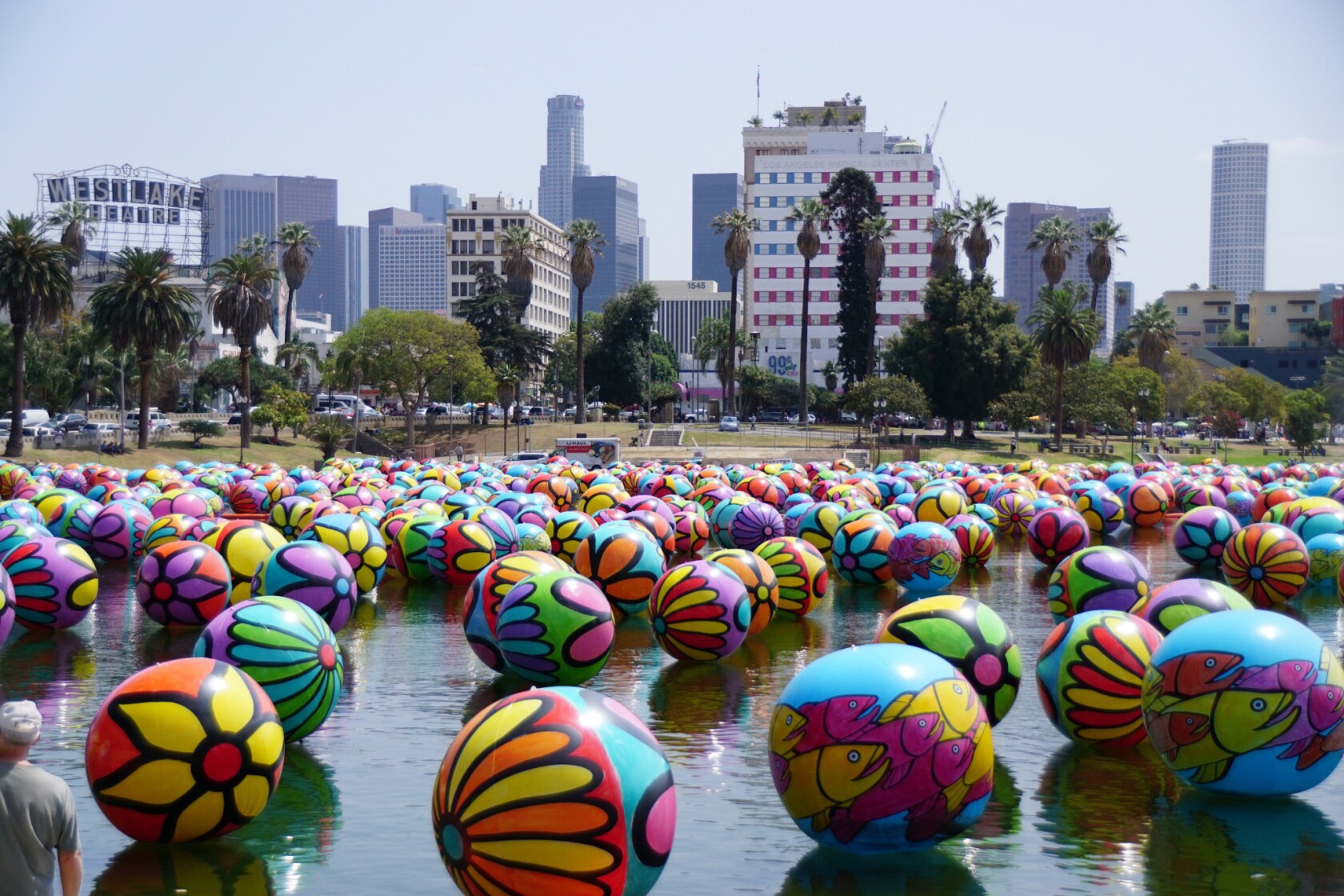 Colorful spheres blanket MacArthur Park's lake.
(Hugo Ramirez)
The spheres were hand-painted by thousands of volunteers.
( Hugo Ramirez)
Many of the spheres are decorated with a floral theme.
( Hugo Ramirez)
Hugo Ramirez photographed "Spheres of MacArthur Park" in early September, about a week after the debut of the public art project.
Expecting a handful of beach-ball-sized orbs, Ramirez was impressed by the size and number of spheres floating on MacArthur Park's lake.
"It was an awesome sight, and they definitely brightened up a hazy L.A. afternoon," he said. "As I shot my photos, I pictured the joy and excitement of the schoolchildren that painted them, knowing that their work would be seen and enjoyed by thousands of people."
The roughly 2,500 spheres that comprise the art project, some as large as 6 feet in diameter, were painted by about 10,000 volunteers, most of them children. The spheres will remain at MacArthur Park through the end of September.
Ramirez took these photos with a Sony A77II. Visit his Flickr page for more photos.
Each week, we're featuring photos of Southern California and California submitted by readers. Share your photos on our Flickr page or tag your photos with #socalmoments or #californiamoments on Instagram and Twitter. Follow us on Twitter or visit latimes.com/socalmoments for more on this photo series.
---