Anne V. Coates, Oscar-winning editor of films from 'Lawrence of Arabia' to 'Fifty Shades of Grey,' dies at 92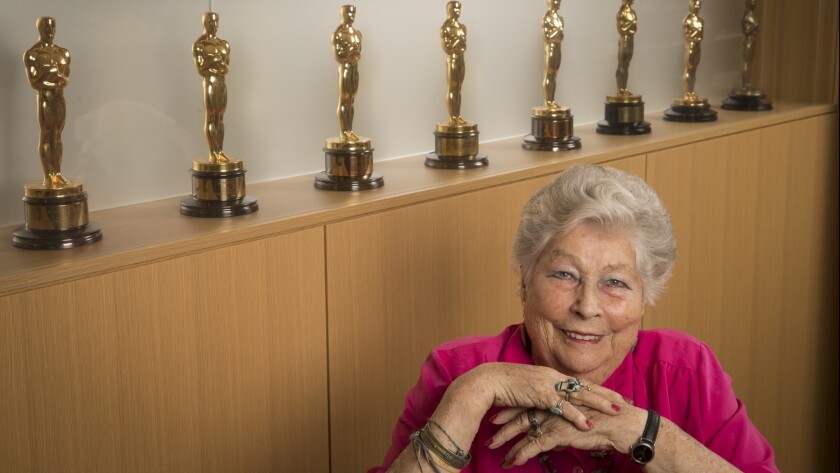 Anne V. Coates, a trailblazing British film editor who earned an Academy Award for her work on 1962's "Lawrence of Arabia" and was nominated four more times for films such as "Becket," "The Elephant Man" and "Out of Sight," has died. She was 92.
The British Academy of Film and Television Arts, which gave Coates its highest honor, the Academy Fellowship, in 2007, shared news of Coates' death on Twitter.
In a varied career that spanned more than six decades, Coates proved herself equally adept at historical epics, dramas, comedies and thrillers and became a trusted collaborator in the editing room for such directors as David Lean, Sidney Lumet, Steven Soderbergh and David Lynch. But she may be best remembered for crafting one of the most famous edits in film history, cutting from a shot of actor Peter O'Toole blowing out a match to a desert sunrise in Lean's sweeping "Lawrence of Arabia."
In 2016, the Academy of Motion Picture Arts and Sciences gave Coates an honorary Governors Award in recognition of her lifetime achievement. "I feel so lucky to have had this wonderful life, doing a job I love, working with some of the finest directors of the last 50 years on some of the most fascinating scripts ever written," Coates told the crowd as she accepted the award.
In an industry in which women comprised just 17% of all editors on the top 250 films in 2016, Coates remained continually in demand, helping — along with earlier pioneers in the field like Margaret Booth and Dorothy Spencer — to inspire female editors such as Thelma Schoonmaker, Sally Menke and Margaret Sixel who came up later.
"In a way, I've never looked at myself as a woman in the business," Coates said in a 2000 interview. "I've just looked at myself as an editor. I mean, I'm sure I've been turned down because I'm a woman, but then other times, I've been used because they wanted a woman editor. I just think, 'I'm an editor.' "
Born in southeast England in 1925, Coates worked as a nurse before turning to film. Initially, she wanted to be a director but turned to editing as she began to raise a family, earning her first editing credit for 1952's "The Pickwick Papers."
"As an editor, if my children were ill, I could go in an hour late and no one would even know as long as I was up-to-date," Coates told The Times. "I don't think I hardly missed a dance thing or a swim thing for the children. I found that being an editor and a mom worked very well."
Over the years, as Coates racked up experience in a wide range of genres, she grew more confident in her ability to serve as a sounding board for directors.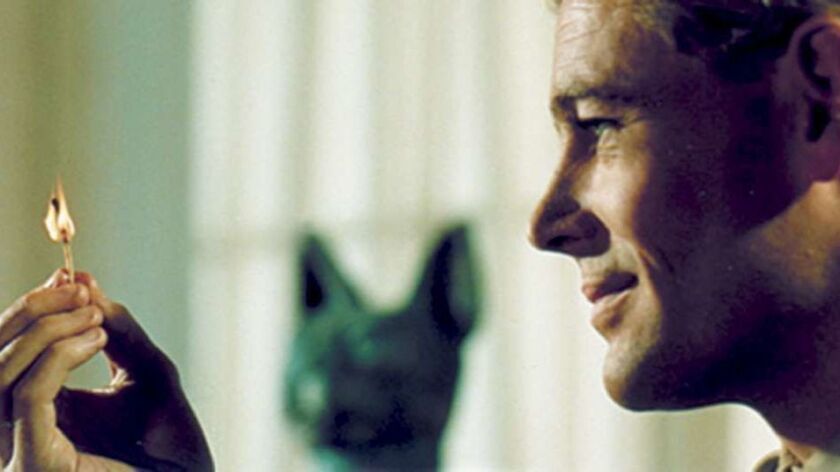 "I used to have to get my courage up to offer my ideas to David Lean, but that improved as time went on," she told The Times. "He used to say to me, 'That's a ridiculous idea. I've never heard of such a thing.' And I would feel awful. But then he would come up to me a day or two later and say, 'You know that idea you had. It's not exactly that, but it's close.' It was always worth putting up the ideas. I'm not crushed if they don't want to use them. It's a point of view."
Coates, who was married for a number of years to director Douglas Hickox, had three children, all of whom entered the film industry. Her two sons, Anthony and James Hickox, are directors, and her daughter, Emma E. Hickox, is a film editor.
Driven by her unceasing passion for storytelling, Coates continued working well past the age that many would have retired, with her last credit coming on the 2015 box office smash "Fifty Shades of Grey." Coates told The Times she had wanted to push that erotic thriller in an even steamier direction.
"I'm very open," she said. "I tried to make 'Fifty Shades' a little more sexy, but they were worried they wouldn't get the R rating. I would have had her trussed up like a suitcase and hoisted to the ceiling. I tried and tried to get that in. They used to laugh at me."
In a job that often required deep collaboration, Coates always cherished the solitary aspect of editing. "I love cutting my first cut alone," she told The Times. "I used to love a Movieola. It was very personal to me. I shoo people out when I'm cutting. I don't find it lonely, I find it personal."
Twitter: @joshrottenberg
---
Must-read stories from the L.A. Times
Get all the day's most vital news with our Today's Headlines newsletter, sent every weekday morning.
You may occasionally receive promotional content from the Los Angeles Times.