Morgana King, jazz singer who played Brando's wife in Godfather films, dies at 87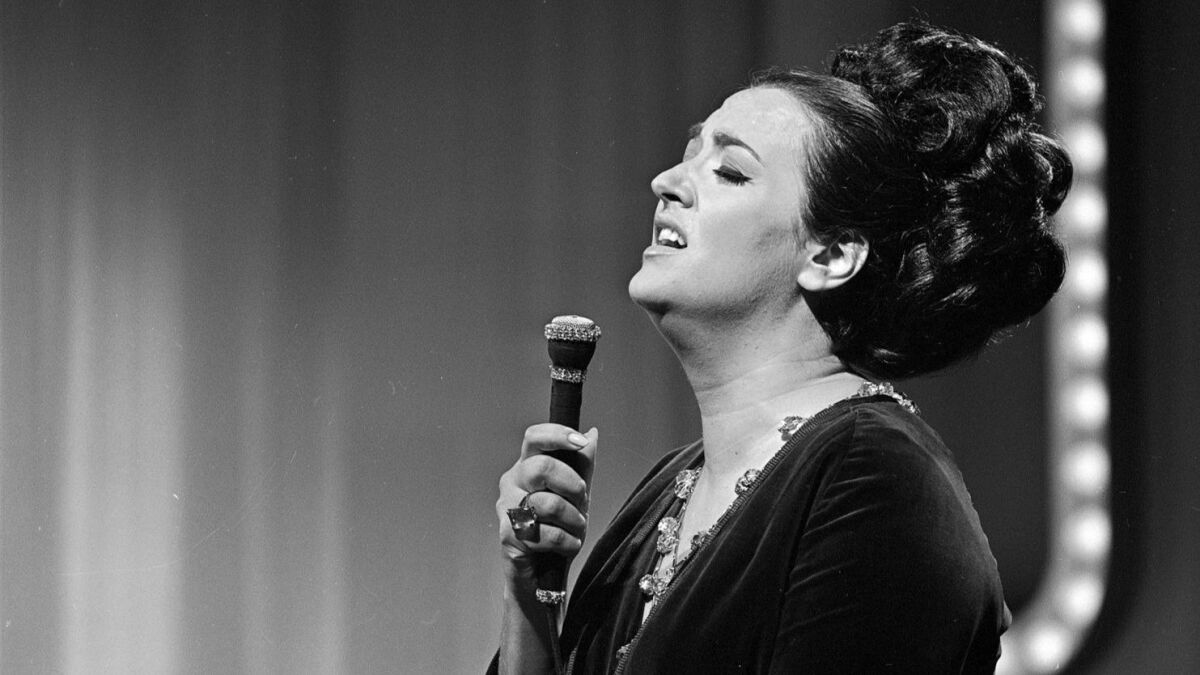 Morgana King, a boldly original jazz singer with a four-octave voice and dramatic stage presence who was perhaps better known for portraying Vito Corleone's wife in the first two "Godfather" movies, died March 22 in Palm Springs. She was 87.
Her death, which had not previously been reported, was confirmed by the Riverside County coroner's office. A representative from the office said the cause was non-Hodgkin's lymphoma.
King performed in nightclubs for more than 50 years and recorded about 20 albums, yet her fame never equaled her acclaim. She had a modest hit in 1964 with "A Taste of Honey," but for most of her career she remained an exacting, uncompromising and even defiant song stylist.
"I am a rebel," she told the Bergen Record in 1988. "I am not a commercial artist. If I don't believe in something, I won't do it. I don't believe in superstardom, publicity stunts and plugging records…. The only thing I believe in is music. I won't forfeit anything for that."
She began performing in nightclubs in her teens and, according to a 2016 article in JazzTimes, once sang "Body and Soul" for Billie Holiday in her dressing room, prompting the jazz great to say, "Take care of this baby, 'cause that's my child."
In addition to Holiday, King's admirers included Frank Sinatra, Duke Ellington, Dinah Washington and opera star Eileen Farrell. With her haunting vocal style, she could float to the heights with a breathy intimacy, then dip into a rich, bluesy middle range with supple, pitch-perfect control.
"She is a unique performer," New York Times jazz critic John Wilson wrote in 1972, "a one-of-a-kind individualist who can be related to no other singer except, distantly but quite favorably, to Billie Holiday."
King was among the first singers to adopt the new Brazilian bossa nova style of music in the early 1960s, and her career blossomed with "A Taste of Honey" in the mid-'60s. But as rock 'n' roll came to dominate radio and the popular charts, she was pushed toward the musical margins. A severe car accident in 1969 left her in a hospital for months and kept her from singing for more than a year.
She had long harbored theatrical ambitions but had never acted before being cast in the role of Carmela Corleone, the long-suffering wife of the mob boss played by Marlon Brando, in Francis Ford Coppola's "The Godfather." She had few spoken lines but appeared in a memorable wedding scene, singing the Italian song "Luna Mezz'o Mare."
King said she had to be talked into doing the movie, but she "knew the culture, the psychology" of the world of "The Godfather" from her Sicilian-born parents.
"Francis would ask me if the set looked like a real Sicilian house," she said in 1988. "I told him to put a statue of St. Anthony on the wall."
She was also in the 1974 sequel, "The Godfather: Part II." After her character died, King refused to get into a coffin for superstitious reasons. The body lying in the coffin in the film was Coppola's mother.
Maria Grazia Messina was born June 4, 1930, in Pleasantville, N.Y., and grew up in New York City. Her father sold ice and coal and was a self-taught musician. He died when his daughter was 11.
King learned Italian and Jewish songs in her neighborhood, studied opera singing and imitated popular singers on the radio. She was performing professionally by 16.
Her mother refused to allow her use the family name in nightclubs, so King adopted the stage name Morgana King "because I liked the name Morgan and the musicians said I couldn't be a Morgan; King because my sister was dating a man whose last name was King, and I liked the sound of his name."
She was 17 when she married jazz trumpeter Tony Fruscella, who introduced her to bebop music and musicians such as Lester Young and Charlie Parker. He was also a drug addict, and King became the family breadwinner.
"I was working strip joints and toilets, what did I know?" she told the Bergen Record. "I thought they were nightclubs. I was on the bill with a snake charmer once on 52nd Street."
After they were divorced, she married William DeBerardinis, a trombonist known as Willie Dennis. He died in a car crash in 1965.
A daughter from her first marriage, Graysan Simental, died in 2008. Survivors include a grandson.
During the 1960s, King frequently appeared on TV variety shows and recorded for Sinatra's Reprise record label. Even as her fans remained loyal, she could be demanding and difficult to work with, music writer and longtime friend James Gavin said in an interview, and she would abruptly move from one side of the country to the other.
After the "Godfather" films, King occasionally took other acting roles in movies or television shows, and she continued to perform in clubs and concert settings. She entered a recording studio for the final time in 1992. The resulting album, "This Is Always," showed that her vocal range and interpretive depth were as strong as ever.
After her last public performance, in 2000, she lived largely in seclusion in Palm Springs.
"I don't go chasing after the rainbow; you can get totally lost," she told the Washington Post in 1981. "I am my own captain, and this is my ship. I don't want anybody messing with my steering wheel or my navigation."
Schudel writes for the Washington Post.
Must-read stories from the L.A. Times
Get the day's top news with our Today's Headlines newsletter, sent every weekday morning.
You may occasionally receive promotional content from the Los Angeles Times.