P. Cameron DeVore dies at 76; a pioneering attorney in the field of media law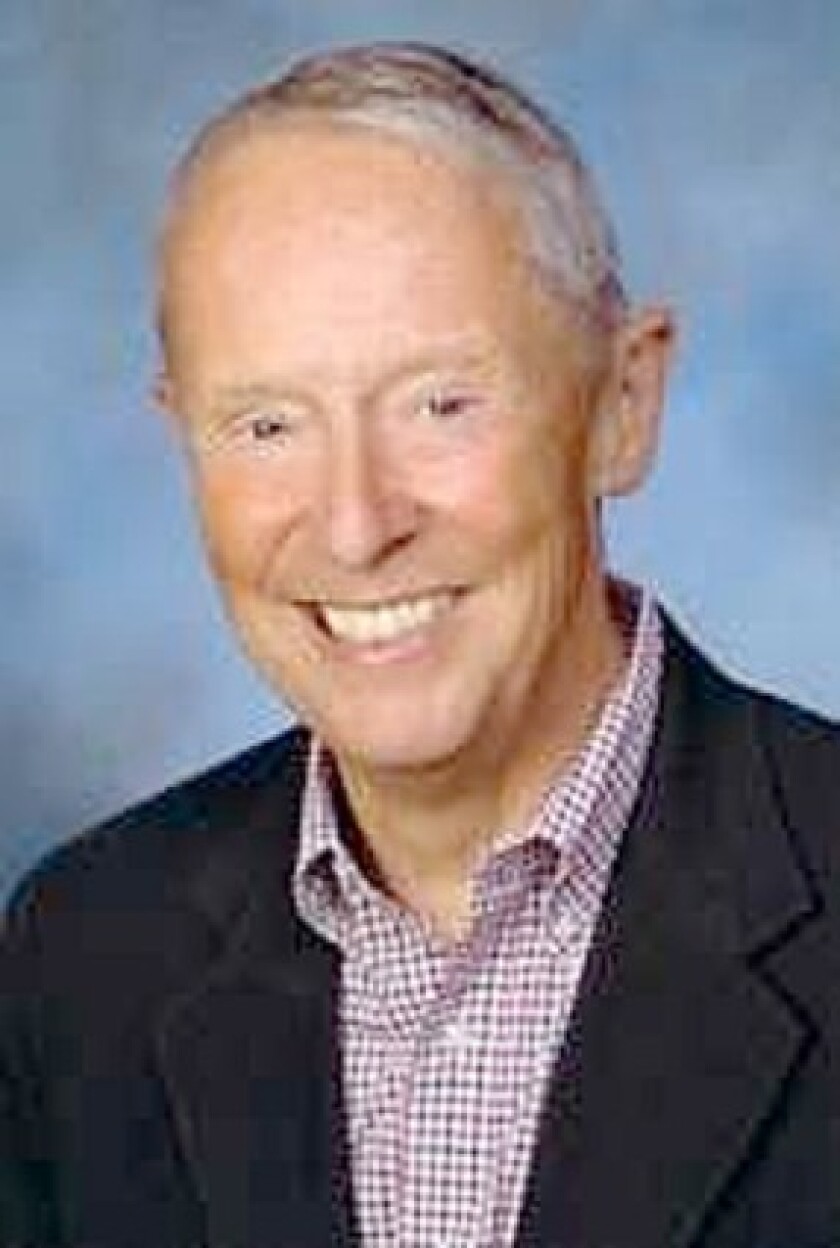 P. Cameron DeVore, an attorney who helped establish the field of media law and was one of the first to successfully argue that advertising was a form of speech protected by the Constitution, died Sunday at his home on Lopez Island, near Seattle. He was 76.
The cause of death was believed to be a heart attack, said Bruce Johnson, a longtime colleague and partner at the Seattle-based law firm Davis Wright Tremaine, of which DeVore was a founder.
"He was a mentor to the entire profession of 1st Amendment lawyers," said Johnson, who knew DeVore for more than 30 years. "He was very active in laying the ground floor in what became the 1st Amendment media bar" devoted to defending news organizations against libel lawsuits and other types of liability.
He had a particular interest in freedom of commercial speech and was an early champion of it. In 1975, he successfully defended an ad that said that Imperial margarine was "not butter -- it's better than butter," a line that provoked the ire of butter manufacturers in Washington state. DeVore persuaded the court that the margarine company had a right to use the word "butter" in its advertising.
DeVore laid out these ideas in "Advertising and Commercial Speech: A First Amendment Guide," co-written with Robert Sack, a New York federal judge.
A widely circulated treatise first published in 1999, it provides a historical overview of 30 major Supreme Court decisions since the 1970s that have addressed the legal questions surrounding advertising and other communication used to sell or rent products.
He and Sack began lecturing on the topic in the early 1970s, "when the accepted wisdom was that advertising and commercial speech simply did not have constitutional protection," Sack said Tuesday. "The U.S. Supreme Court in the 1970s began to change that. Cam and I became the reporters to the legal community of the changes," which established the right to advertise of a wide array of companies and professionals, including condom makers, drug manufacturers and lawyers.
DeVore was born April 25, 1932, in Great Falls, Mont. "He often said, 'We carry printers' ink in our veins,' " Johnson recalled, a reference to DeVore's father, a newspaper editor.
A 1954 graduate of Yale University, DeVore earned a master's at Cambridge University in 1956 and a law degree from Harvard in 1961, when he joined the firm Wright, Innis, Simon & Todd in Seattle.
He later helped found Davis Wright Tremaine, one of a handful of national media law firms in the country, with offices in Los Angeles, San Francisco, New York, Washington, D.C., Anchorage, Seattle and Bellevue, Wash. It also has a branch in Shanghai.
DeVore, whose clients included CBS, CNN and the Seattle Times, helped CBS prevail in a 1990 lawsuit by fruit growers in Washington state, who alleged that a "60 Minutes" report falsely disparaged apples by linking Alar -- a chemical sprayed on the fruit to control their growth -- to cancer.
The growers' attorneys argued that CBS had no right to present information about unproven risks of Alar. DeVore argued that the public had a right to know about the risks.
The case spurred legislation in a number of states to protect food products against defamation.
DeVore was at the forefront of the battle against these so-called veggie hate crime bills that "would have made it very difficult for consumers, consumer protection groups and media to question the health and safety of agriculture," said Sandra Baron, executive director of the Media Law Resource Center in New York.
Baron noted that DeVore also was involved in cases before the Supreme Court that concerned the constitutionality of punitive damages under the 8th Amendment, which prohibits cruel and unusual fines and punishments.
In a number of amicus briefs filed on behalf of media organizations, he argued that large fines could have a stifling effect on newspapers, magazines and broadcasters.
DeVore, who retired in 2002, was active in the Lopez Island Community Land Trust, a nonprofit group devoted to preserving the wild. He also hosted a radio program in the San Juan Islands on 1st Amendment issues.
He is survived by his wife of 36 years, Bobbie; a daughter, Jennifer of Los Angeles; two sons, Christopher of Seattle and Andrew of New York City; and several grandchildren.
Woo is a Times staff writer.
---
Must-read stories from the L.A. Times
Get all the day's most vital news with our Today's Headlines newsletter, sent every weekday morning.
You may occasionally receive promotional content from the Los Angeles Times.