Erin Moran, Joanie Cunningham in 'Happy Days,' dies at 56
Erin Moran, the former child star who played Joanie Cunningham in the sitcoms "Happy Days" and "Joanie Loves Chachi," died Saturday at age 56.
A statement from the Sheriff's Department in Harrison County, Indiana, said the dispatcher "received a 911 call about an unresponsive female. Upon arrival of first responders, it was determined that Erin Moran Fleischmann was deceased."
The Sheriff's Department said an autopsy revealed the actress had stage-four cancer and was likely the cause of her death.
A Burbank native, Moran began acting in TV and movies before she was 10 years old. She had several years of experience when she was cast in 1974 in "Happy Days" as Joanie Cunningham, the kid sister to high school student Richie Cunningham, played by Ron Howard. Other cast members included Tom Bosley and Marion Ross as Joanie's parents and Henry Winkler as the lovable tough guy Arthur "The Fonz" Fonzarelli.
"What happened with all of us was like we were this family," she told Xfinity in 2009. "It was so surreal with all the cast members. They were my family, get it?"
Debuting at a time of nostalgia for the seemingly innocent 1950s, the sitcom was set in Milwaukee and became a long-running hit. Howard and Winkler were the show's biggest stars, but the smiling, freckle-faced Moran also became popular. In 1982, she was paired off with fellow "Happy Days" performer Scott Baio in the short-lived "Joanie Loves Chachi." Moran returned to "Happy Days" in 1984, the show's final season.
"Such sad sad news. RIP Erin," Howard tweeted Saturday. "I'll always choose to remember you on our show making scenes better, getting laughs and lighting up TV screens."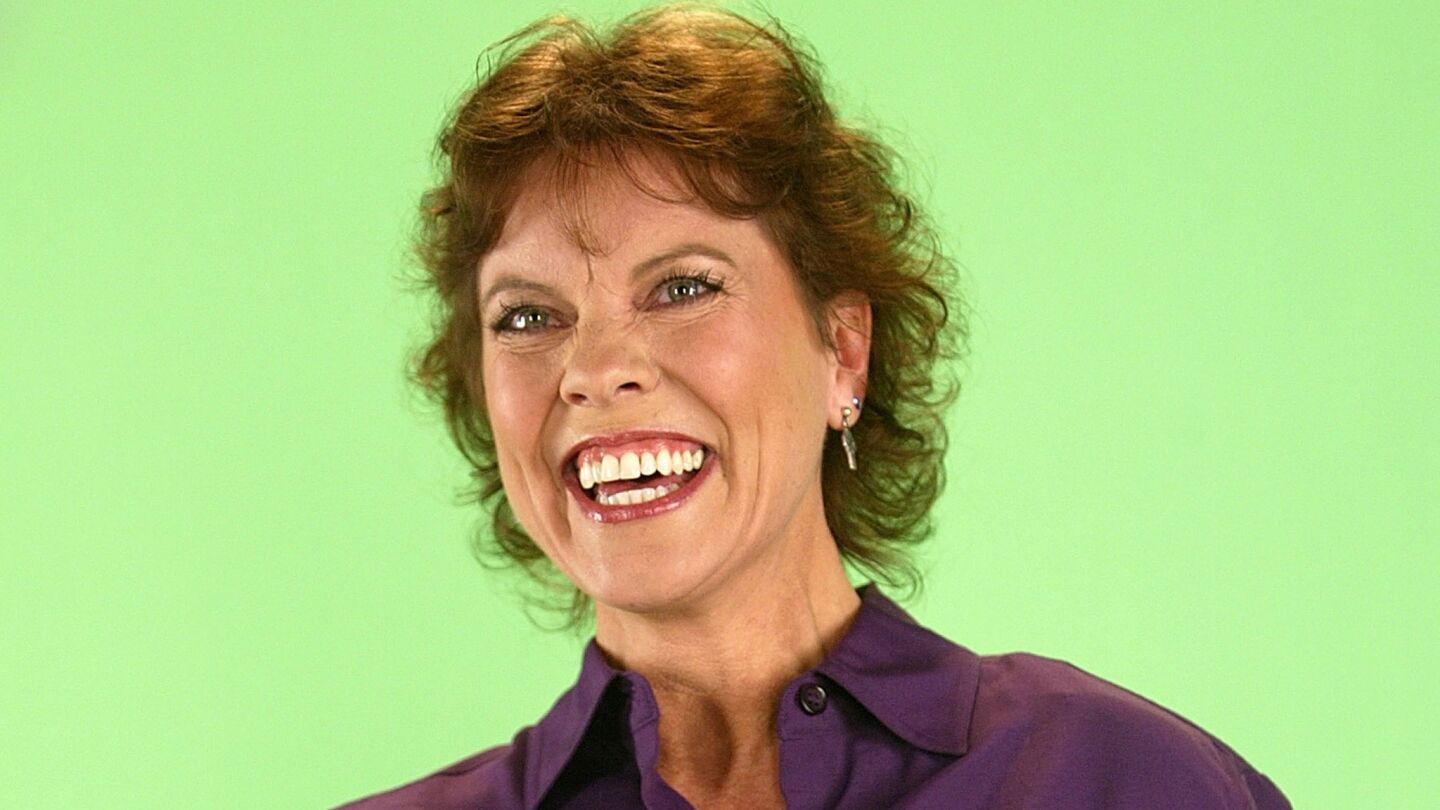 Erin Moran in front of the green screen before a taping of "Former Child Star Week on Hollywood Squares" at CBS Studios in August 2003.
(Carlo Allegri / Getty Images)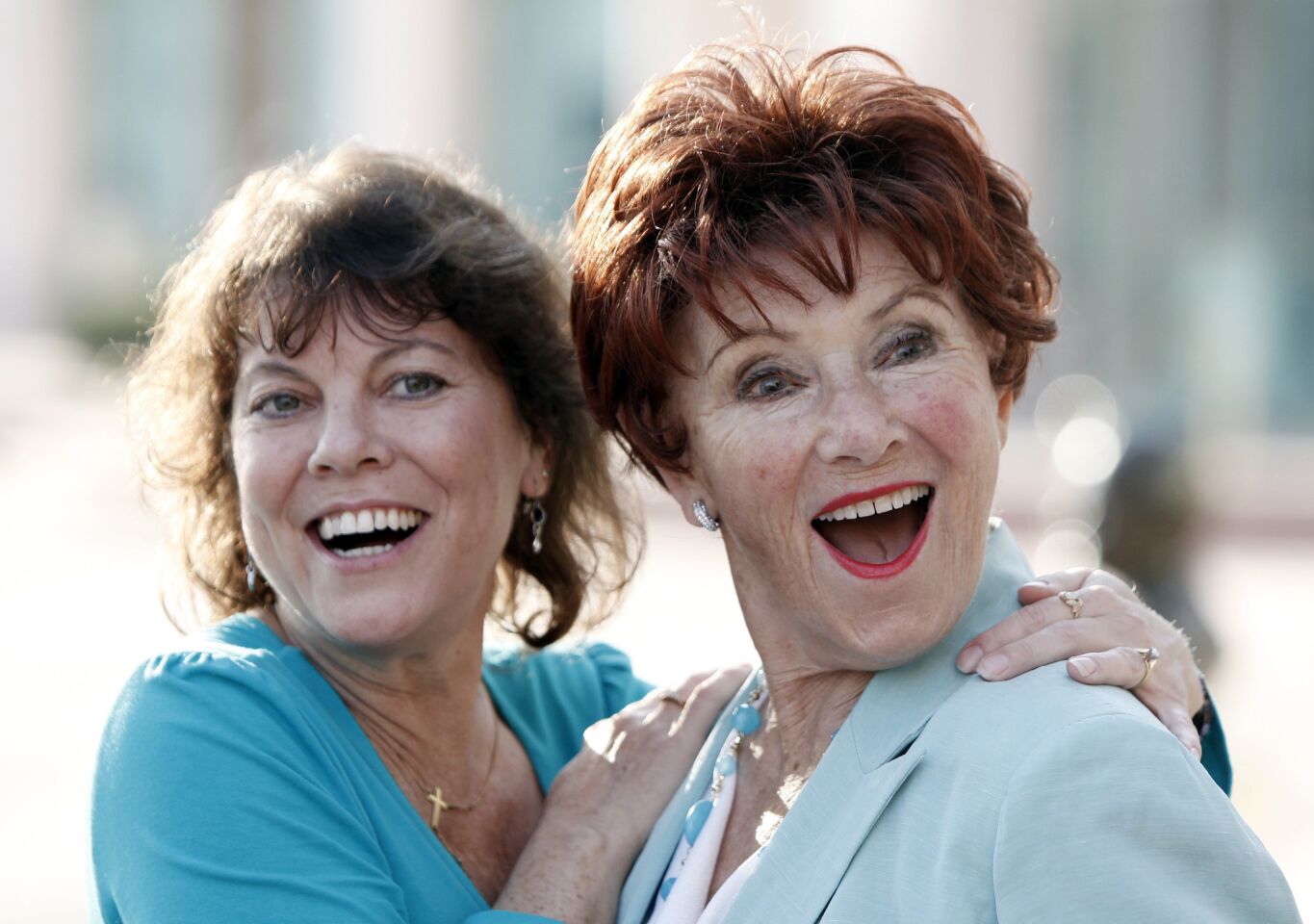 Erin Moran and Marion Ross at the Academy of Television Arts and Sciences' "Father's Day Salute to TV Dads" in North Hollywood in June 2009.
(Matt Sayles / AP)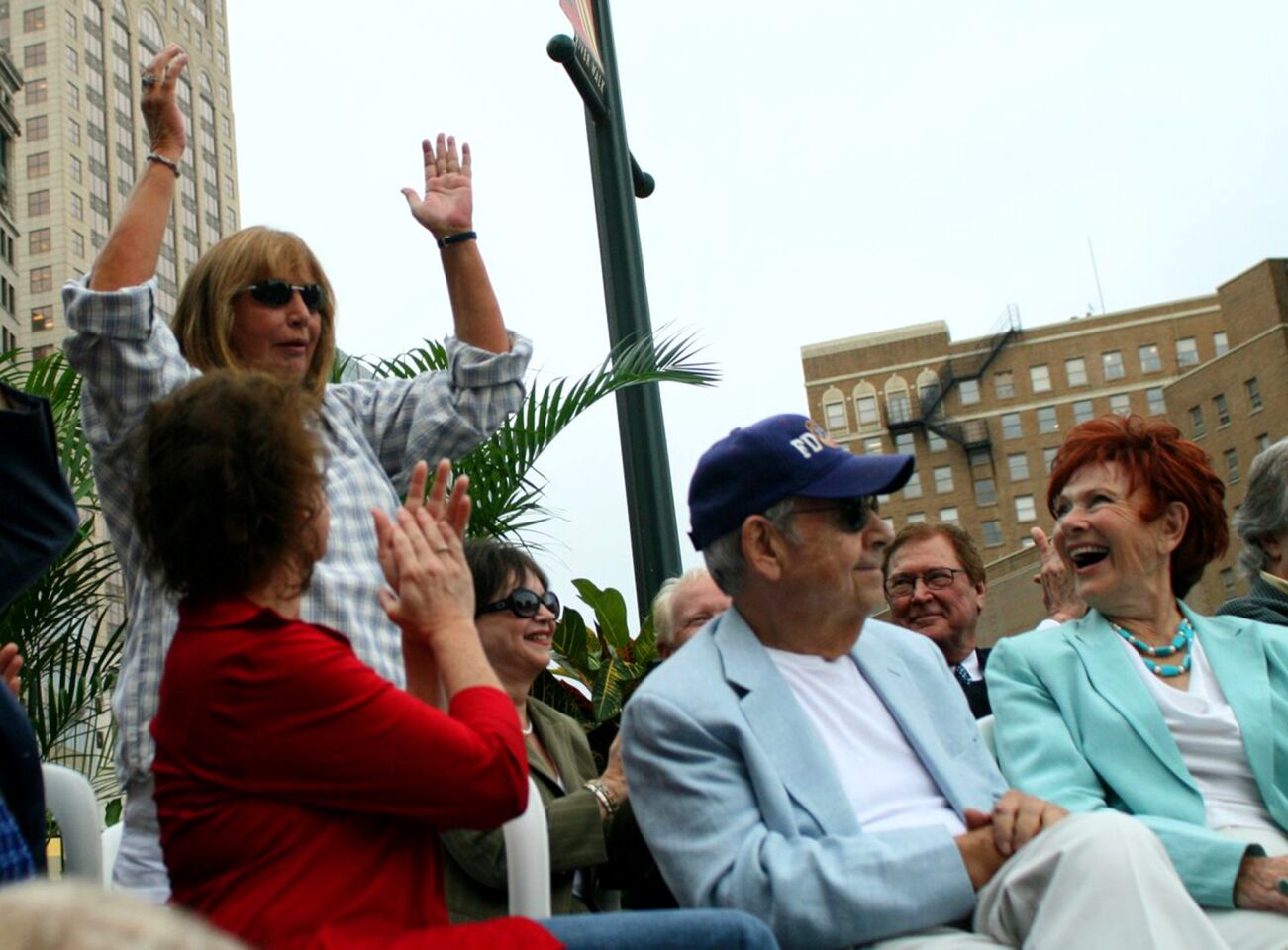 Penny Marshall, standing left, acknowledges the crowd as Erin Moran, left, Cindy Williams, third from left, Tom Bosley and Marion Ross, right, attend an unveiling of a bronze statue of "Happy Days" character Arthur Fonzarelli, also known as "The Fonz," Aug. 19, 2008, in Milwaukee. The sitcom was based in Milwaukee.
(Carrie Antlfinger / Associated Press)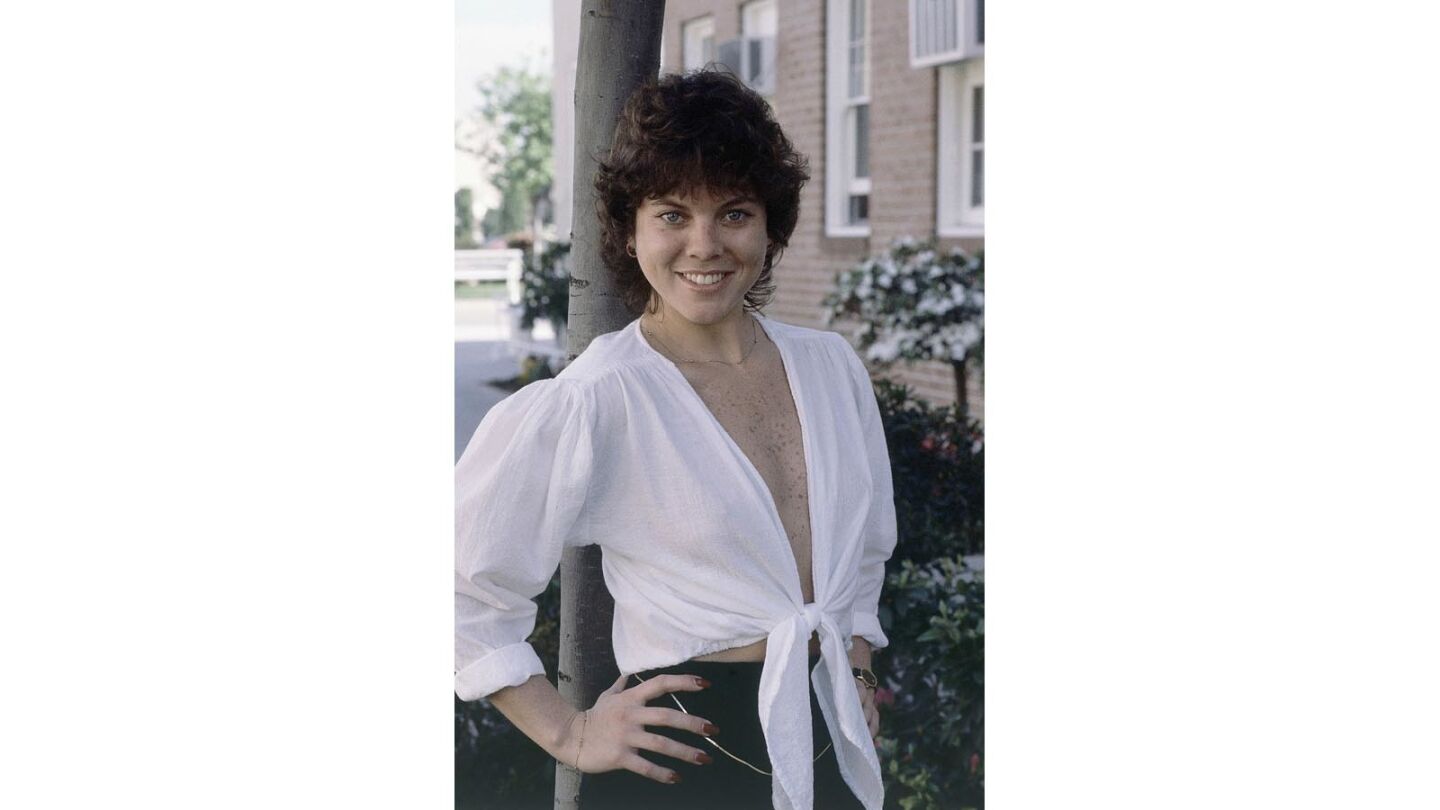 Erin Moran in 1982 in Los Angeles.
(Wally Fong / Associated Press)
From left, Garry Marshall, Tom Bosley, Marion Ross, Erin Moran, Henry Winkler and Anson Williams of "Happy Days" pose after Ross received a star on the Hollywood Walk of Fame in July 2001.
(E.J. Flynn / Associated Press)
"I would love to do a feature (film), I'd love to do a play," she told CNN in 1981 when asked what she'd like to do after "Happy Days."
Her more recent credits included "The Love Boat" and "Murder, She Wrote," but she never approached the success of "Happy Days" and was more often in the news for her numerous personal and financial struggles and was reportedly homeless at times.
In 2011, she and Ross and former "Happy Days" actors Anson Williams and Donnie Most sued CBS, saying they were owed money for merchandising related to the show. The lawsuit was settled the following year.
Moran told Xfinity that she had been working on a memoir, called "Happy Days, Depressing Nights."
ALSO
Sandy Gallin, Hollywood agent who guided icons such as Dolly Parton and Michael Jackson, dies at 76
Milton A. Gordon dies at 81; former Cal State Fullerton president oversaw era of increased diversity and growth
Longtime NBC journalist Cecilia Alvear, who opened doors for Latinos and women, dies at 77
---
UPDATES:
9:15 p.m.: Updated with a tweet from Ron Howard and more background.
7:50 p.m.: This article was updated with background on Moran's career and more information about the circumstances of her death.
This article was originally published at 7:15 p.m.
---
Must-read stories from the L.A. Times
Get the day's top news with our Today's Headlines newsletter, sent every weekday morning.
You may occasionally receive promotional content from the Los Angeles Times.