Motown singer Jimmy Ruffin dies at 78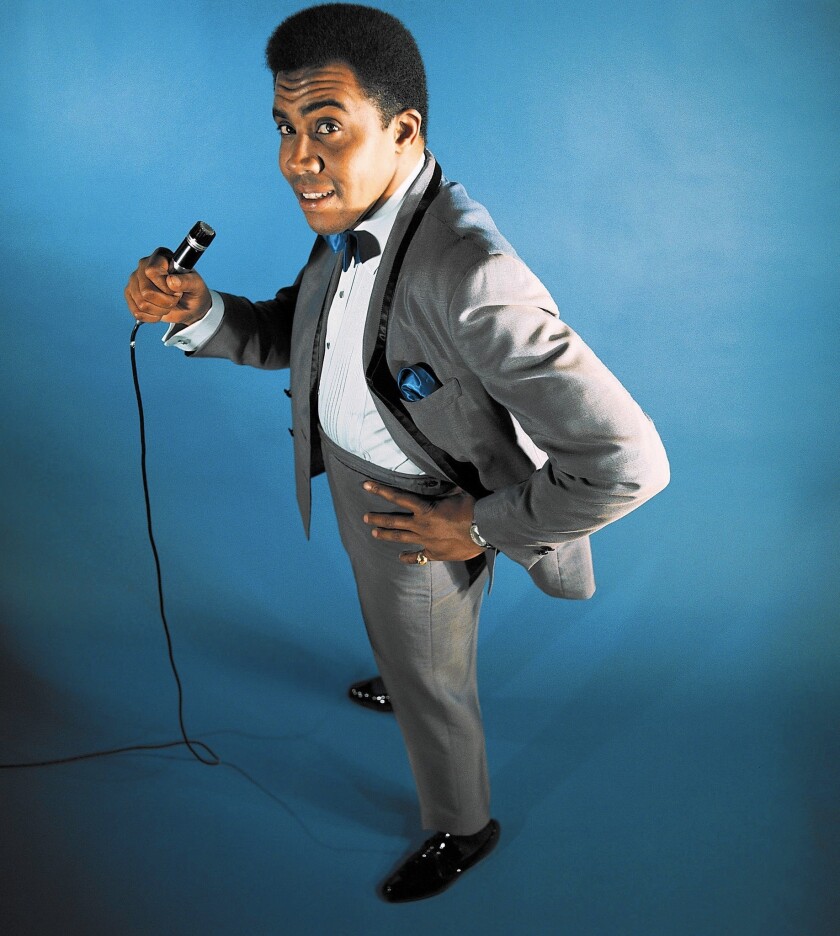 Any suspicions that soul singer Jimmy Ruffin might have harbored hard feelings after his younger brother, David, snatched one of the great gigs in 1960s pop music out of his hands would have been dispelled when the siblings came together in 1970 to collaborate on a harmonious update of Ben E. King's signature ode to solidarity, "Stand By Me."
Jimmy Ruffin, who died Monday in a Las Vegas hospital at age 78, had been in the running to join the lineup of Motown Records' great male vocal group the Temptations in 1964. But when the other members of the group heard David sing, they gave him the job for his slightly grittier sound.
That didn't sideline Jimmy for long: He heard a song that Motown writers William Weatherspoon, Paul Riser and James Dean had crafted with the Spinners in mind, and persuaded them to let him record it.
"What Becomes of the Brokenhearted," a lament for the anguish a man feels in the face of love that has departed, gave Ruffin his first Top 10 hit on the Billboard Hot 100 singles chart. It ignited a solo career that comprised 10 other charted singles, the last of which, "Hold On to My Love," brought him back to the Top 10 in 1980 during a new round of popularity, the result of his move to England to further his career overseas.
"Jimmy Ruffin was a phenomenal singer," Motown founder Berry Gordy said in a statement Wednesday. "He was truly underrated because we were also fortunate to have his brother, David, as the lead singer of the Temptations, who got so much acclaim. Jimmy, as a solo artist, had 'What Becomes of the Brokenhearted,' one of the greatest songs put out by Motown and also one of my personal favorites."
Early on, Jimmy and David Ruffin sang gospel music in the Dixie Nightingales while growing up around rural Collinsville, Miss., where Jimmy was born on May 7, 1936.
Jimmy Ruffin worked his way north to Detroit, then joined the rapidly growing stable of artists at Motown Records in 1961 — signed to its Miracle subsidiary label. But his career was put on hold when he was drafted and spent two years in the Army.
Upon being discharged, Ruffin had his brush with the Temptations, as members Eddie Kendricks, Paul Williams, Melvin Franklin and Otis Williams were searching for a replacement for fifth member Elbridge Bryant. Shortly after adding David to the lineup in 1965, the Temps scored the first No. 1 hit for a male vocal group at Motown with "My Girl," which featured David's lead vocal.
The following year, Jimmy made his rise up the chart with "What Becomes of the Brokenhearted," which he followed with "I've Passed This Way Before," which peaked at No. 17 in Billboard.
Not long after David left the Temptations in 1968, he and Jimmy recorded an album, "I Am My Brother's Keeper," as the Ruffin Brothers, including their version of "Stand By Me," which reached No. 61 in Billboard in 1970.
But Jimmy's solo career never sustained or surpassed that initial burst of success from "What Becomes of the Brokenhearted," so Ruffin decided to focus on the following that his recordings had established in Europe. He moved to London and spent much of the 1980s and '90s there.
English music fans' affinity for Ruffin's music paved the way for the Bee Gees' Robin Gibb to produce for Ruffin an album, "Sunrise," in 1980, which yielded "Hold On to My Love." His final chart hit, a duet with Maxine Nightingale on "Turn To Me," came in 1982.
On Wednesday, Ruffin's children Philicia Ruffin and Jimmy Lee Ruffin Jr. released a statement on their father. "Jimmy Ruffin was a rare type of man who left his mark on the music industry," the statement said. "My family in its entirety is extremely upset over his death. He will truly be missed. We will treasure the many fond and wonderful memories we all have of him."
No details on the cause of death were immediately available. David Ruffin died in 1991 at 50 of a drug overdose.
randy.lewis@latimes.com
Twitter: @RandyLewis2
---
Must-read stories from the L.A. Times
Get all the day's most vital news with our Today's Headlines newsletter, sent every weekday morning.
You may occasionally receive promotional content from the Los Angeles Times.