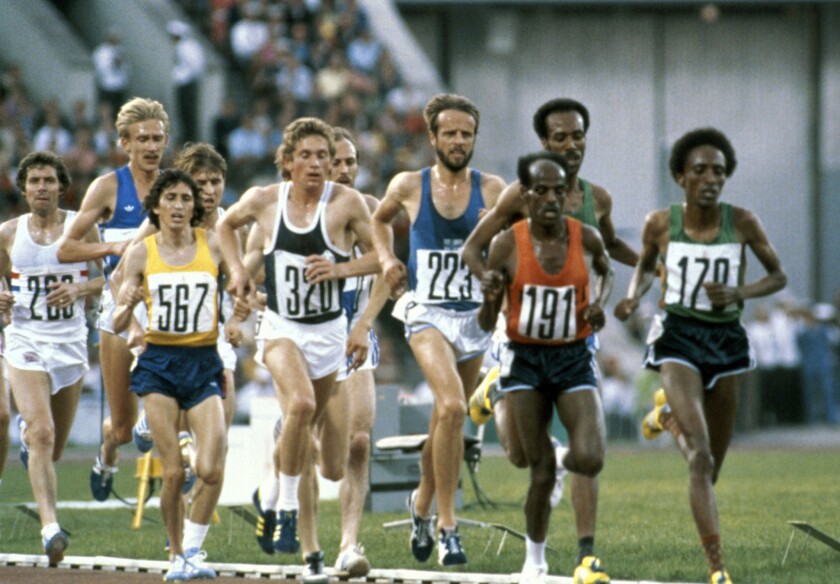 Reporting from Addis Ababa, Ethiopia —
Miruts Yifter, an Ethiopian running legend who inspired world-class athletes like Haile Gebrselassie, has died in Canada at age 72, his family and Ethiopian Athletics Federation officials said Friday.
The athlete known by the nickname "Yifter the Shifter" won two gold medals at the 1980 Moscow Olympics at age 40 and a bronze at the 1972 Munich Games.
"Miruts has been everything to me and my athletics career," said an emotional Haile, the double Olympic 10,000-meter champion. "When I started running, I just wanted to be like him. He is the reason for who I'm now and for what I have achieved."
Miruts' son, Biniam Miruts, said his father had been suffering from respiratory problems.
Miruts Yifter was the subject of much criticism during Ethiopia's former military regime, especially for not winning gold at the Munich Games, and he was thrown into jail upon his return home. He was soon released but left Ethiopia in 2000 for Canada.
Family members said he was never accorded the dignity and privileges he deserved in Ethiopia, and they called on all Ethiopians to give him a heroic welcome when his body arrives for burial in Addis Ababa next week.
Miruts has seven children, most of whom live outside Ethiopia.
Haile recalled listening to the radio as a little boy during Mirut's victory in Moscow. "I used to doubt that he was a human being after all for achieving what he achieved back then," he said Friday. "For me, he is the best-ever athlete Ethiopia ever had, after the great Abebe Bikila."
---