Nosratollah Amini dies at 94; Iranian lawyer, politician became Mossadegh's personal attorney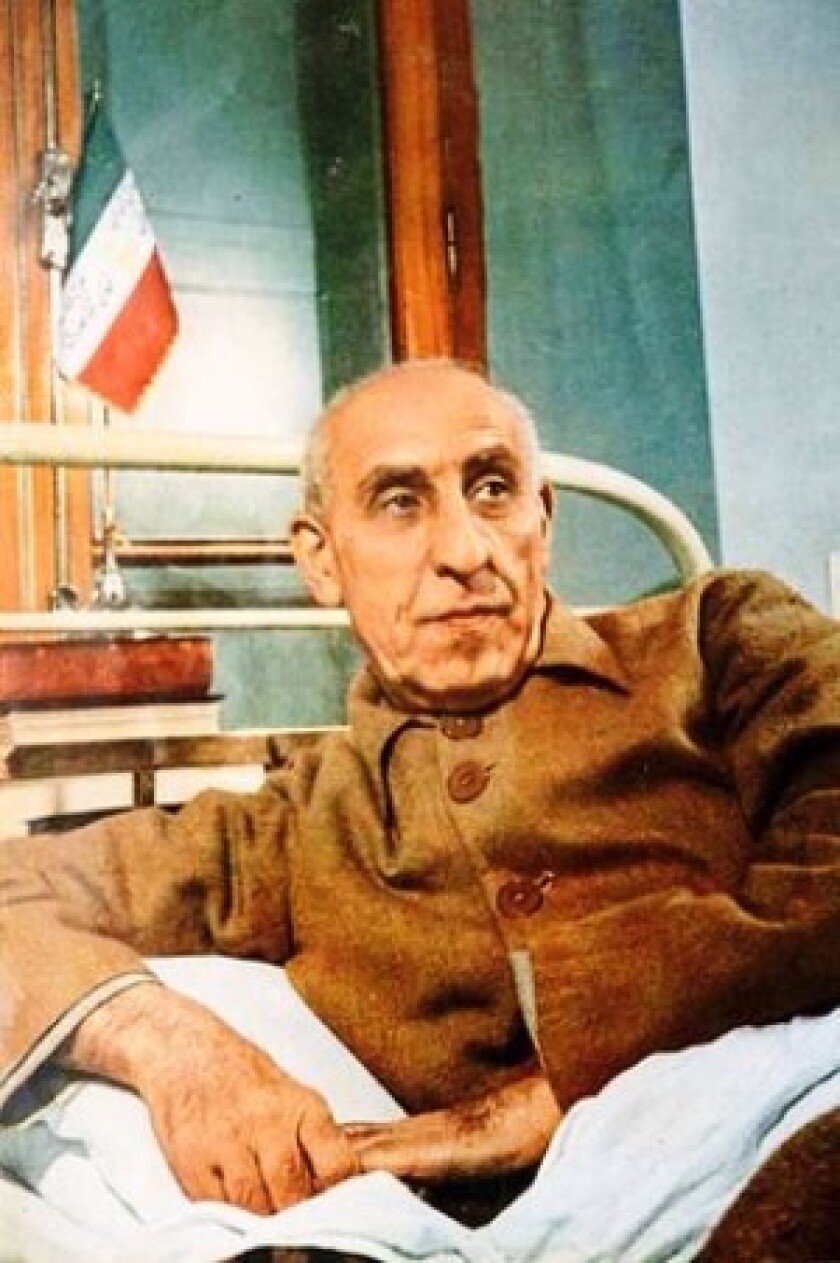 Nosratollah Amini, an Iranian lawyer and politician who became the personal attorney of Mohammad Mossadegh, the nationalist prime minister deposed in a U.S.-backed coup in 1953, died April 20 at Potomac Hospital in Woodbridge, Va. He was 94 and had pneumonia.
Amini lived through many turbulent periods of Iranian rule: as mayor of the capital city of Tehran during Mossadegh's rule from 1951 to 1953; as a private lawyer under the autocratic shah through the 1970s; and briefly as a provincial governor under the Muslim religious leader Ayatollah Ruhollah Khomeini.
Amini had been married in 1945 by Khomeini, then a young cleric. They shared an interest in Persian poetry.
Born in the west-central Iranian city of Arak in 1915, Amini graduated from the University of Tehran law school in 1938 and became an inspector for the justice ministry. He later was a federal social services director and a judge before Mossadegh appointed him mayor of Tehran after noticing his skill at resolving disputes, his family said.
Amini forged a strong bond with Mossadegh and his National Front party, which advocated nationalism of the oil industry and clashed with the monarchy over political control.
British and American clandestine services helped overthrow Mossadegh and reinstalled the exiled, pro-Western shah of Iran, Mohammad Reza Pahlavi. The shah remained in control of Iran until Khomeini's Islamic revolution in 1979.
Amini and other leading National Front figures were jailed after the 1953 coup, but he soon returned to a private practice specializing in family law. Among his clients was Mossadegh, who was confined to a country home near Tehran. Amini was among the few visitors allowed to see him.
In early 1979, Amini was invited to serve the new Islamic regime as governor of Fars province, a region in southwest Iran that included the ruins of Persepolis. After one month in the job, he became disenchanted with the revolutionary government and left the country, returning only for short visits to handle family affairs. He settled in McLean, Va.
Survivors include his wife, Nahid Atai Amini; five children, Mohammed Amini of Irvine, Massoud Amini of Tehran, Mahmoud Amini of McLean, Fariba Amini Matthee of Newark, Del., and Mehdi Amini of Herndon, Va.; three half brothers, Ali Sadr, Amin Amini and Nasrollah Amini, all of Tehran; three half sisters, Behjat Sadr of Paris, Pari Sadr of Tehran and Iran Farjadi of Springfield, Va.; eight grandchildren; and a great-grandson.
Bernstein writes for the Washington Post.
---
Must-read stories from the L.A. Times
Get all the day's most vital news with our Today's Headlines newsletter, sent every weekday morning.
You may occasionally receive promotional content from the Los Angeles Times.