PASSINGS: Charles Kaplan, Wayne Tippit, Bill Hefner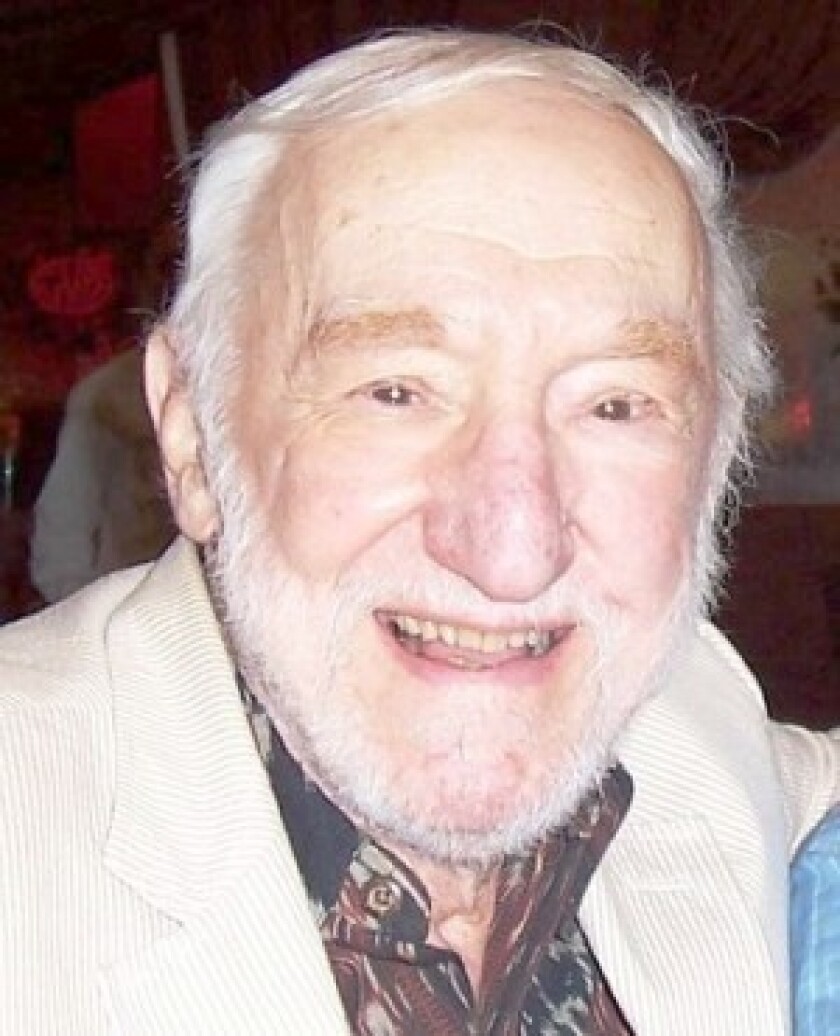 Charles Kaplan
CSUN English professor
Charles Kaplan, 90, the first chairman of the English department at what is now Cal State Northridge, died Aug. 22 of congestive heart failure at Dubose Wellness Center in Chapel Hill, N.C., said Jean Kaplan Teichroew, one of his three children.
He was nationally renowned for his work in promoting literary criticism and theory, according to CSUN.
As a literary expert, Kaplan testified in the 1962 obscenity trial in Los Angeles over the sale of the Henry Miller book "Tropic of Cancer." Kaplan called the book "mainstream literature" that left little to the imagination, but the jury returned a guilty verdict that was overturned two years later.
He was born in 1919 in Chicago to Bernard Kaplan, a streetcar conductor and insurance salesman, and his wife, Lillian, a seamstress.
In 1940, Kaplan earned a bachelor's degree in English from the University of Chicago and followed it with a master's in 1942. After working in the Office of Naval Intelligence during World War II, he earned a doctorate from Northwestern University.
He moved to California in 1954 to teach at what is now Cal State L.A. and in the late 1950s helped found CSUN's English department. The longtime Granada Hills resident retired from CSUN in 1988 and moved to Chapel Hill in 2004.
Among several books Kaplan published was "The Overwrought Urn" (1970), about literary parody, which was one of his favorite subjects to teach, his daughter said.
Wayne Tippit
Character actor on stage and TV
Wayne Tippit, 76, a veteran character actor who played Ted Adamson on the CBS soap opera "Search for Tomorrow" in the 1970s and '80s and then became Palmer Woodward on Fox's prime-time potboiler "Melrose Place," died Aug. 28 at Cedars-Sinai Medical Center in Los Angeles, his family said.
Tippit, who received a lung transplant in 2000, died of complications from emphysema.
Born in Lubbock, Texas, on Dec. 19, 1932, Tippit studied speech and drama at what is now Texas Tech University before transferring to the University of Iowa, where he received a bachelor of fine arts degree in 1953.
While serving in the Army he produced a radio show, and after his discharge he moved to New York City to pursue stage roles. He had small parts in Broadway productions of "Tall Story" and "Only in America" in 1959.
That year Tippit landed the role of Jerry Ames in the CBS soap opera "The Secret Storm." He played the part for six years while also working as a commercial spokesman for various products.
In the '60s and '70s Tippit continued to act on stage in New York and in 1978 began a five-year run on daytime TV's "Search for Tomorrow." He later moved to Los Angeles and primarily appeared in guest roles on TV, including in "L.A. Law," "Matlock" and "Diagnosis Murder."
On "Melrose Place" in the early '90s he played the father of Heather Locklear's character, Amanda Woodward.
Bill Hefner
12- term N.C. congressman
Bill Hefner, 79, a former 12-term Democratic congressman from North Carolina, Southern Baptist gospel singer and radio station owner, died of a brain aneurysm Wednesday at a hospital in Huntsville, Ala.
Hefner and his wife, Nancy, moved to Alabama after he decided not to run again in 1998.
Hefner joined the U.S. House in 1975 and was dean of North Carolina's U.S. House delegation when he decided not to seek a 13th term. He represented the 8th Congressional District, made up of several south-central counties.
A member of the powerful House Appropriations Committee, he fought for funding for Ft. Bragg in his home state when he was chairman and later as ranking minority member of a military subcommittee that had say over most construction on U.S. military bases.
He also was known for his work on veterans issues.
Hefner owned a radio station in Kannapolis, N.C. He was swept into office during the 1974 elections, when Republicans paid at the polls for the Watergate scandal.
He moved up the seniority ladder, becoming a power broker who was called on by both Democratic and Republican governors to get funding for state projects.
A Tennessee native who attended school in Alabama, Willie Gathrel Hefner was a founding member of the gospel group called the Harvesters Quartet, which began in 1953 in Charlotte, N.C.
-- times staff and wire reports
---
Must-read stories from the L.A. Times
Get all the day's most vital news with our Today's Headlines newsletter, sent every weekday morning.
You may occasionally receive promotional content from the Los Angeles Times.