Sidney Lumet dies at 86; prolific 'actor's director' steered clear of Hollywood
Sidney Lumet
poses with his honorary Oscar backstage during the 77th Annual
Academy Awards
on Feb. 27, 2005, at the Kodak Theatre in Hollywood.
(Getty Images)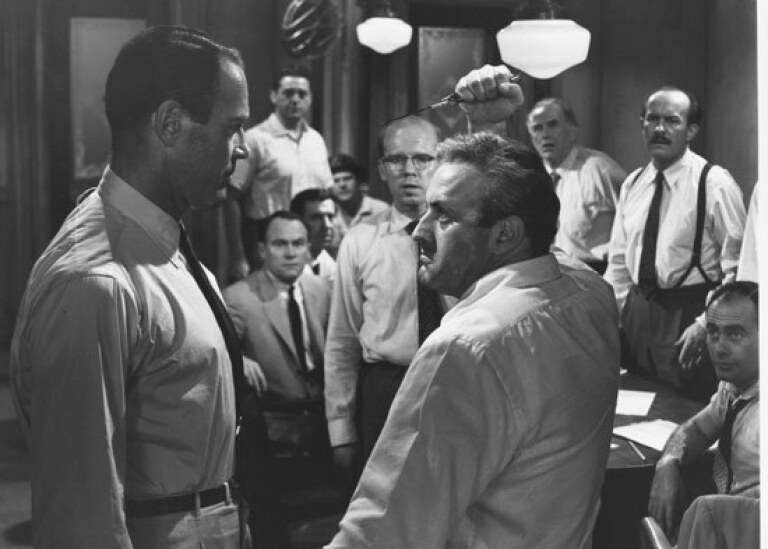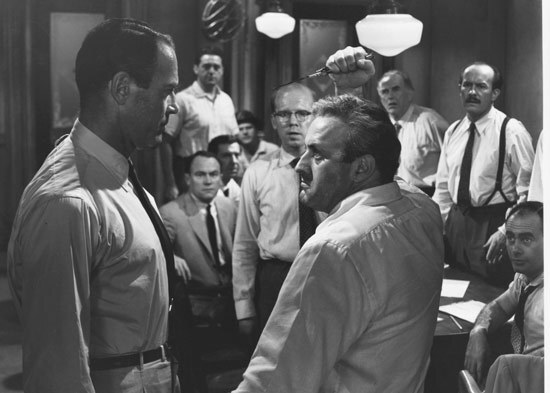 Henry Fonda
, left, and Lee J. Cobb in
Sidney Lumet
's 1957 classic "12 Angry Men."
(MGM)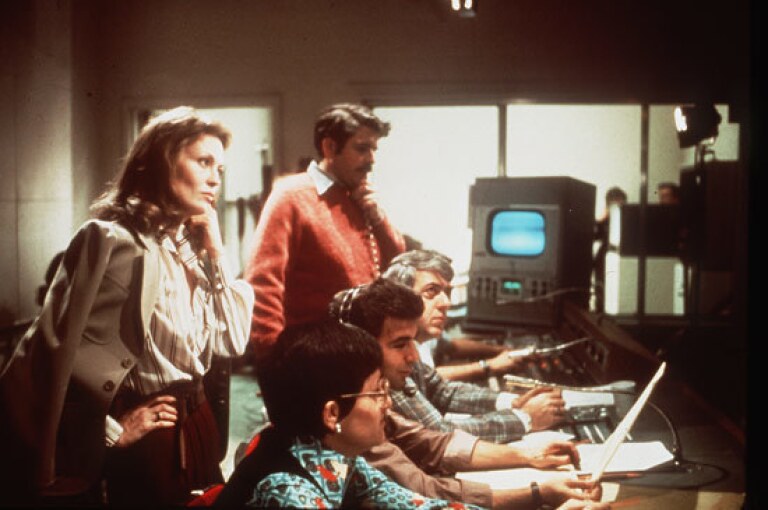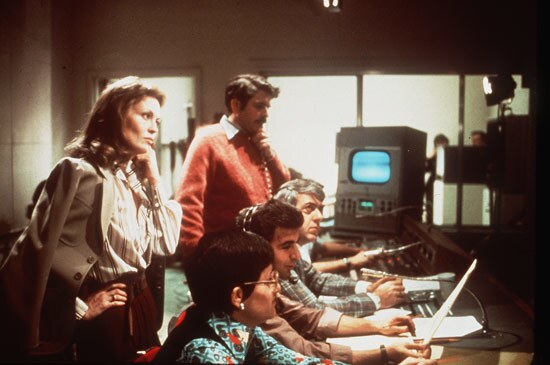 Faye Dunaway
, left, stars in
Sidney Lumet
's "Network," a 1976 film with a cynical take on TV networks' drive for profit.
(United Artists Corp.)
Sidney Lumet
, pictured here in 1996, got his start as an off-Broadway director after serving in the
U.S. Army
in
World War II
.
(Wyatt Counts / Associated Press)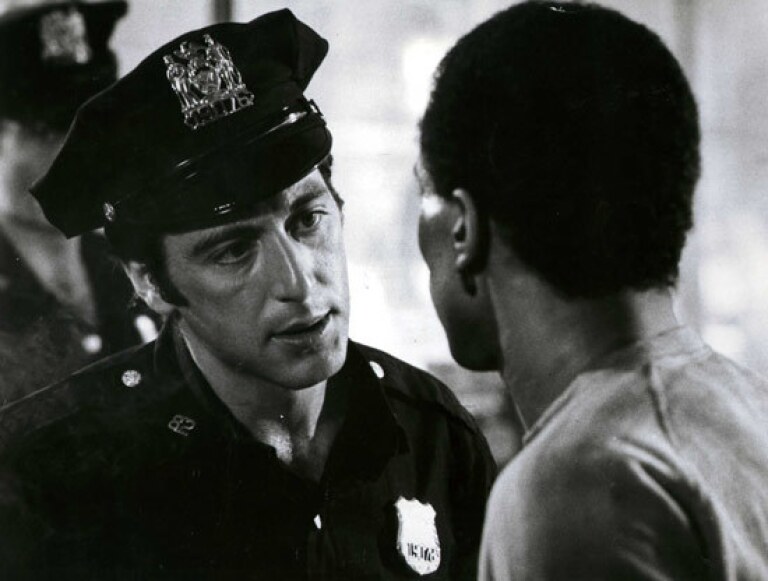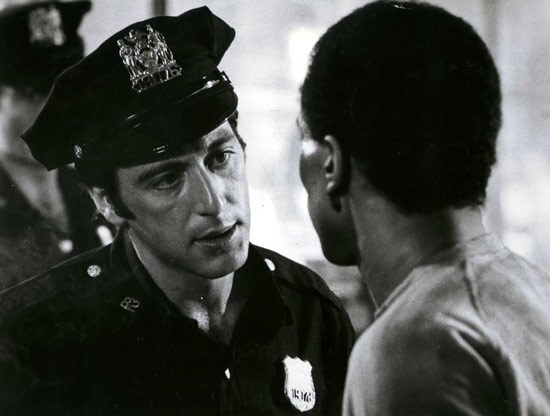 Sidney Lumet
, pictured here with second wife Gloria Vanderbilt in 1956, was wed four times including marriages to actress Rita Gam, Vanderbilt, Gloria Jones and his widow Mary Gimbel.
(Anthony Camerano / Associated Press)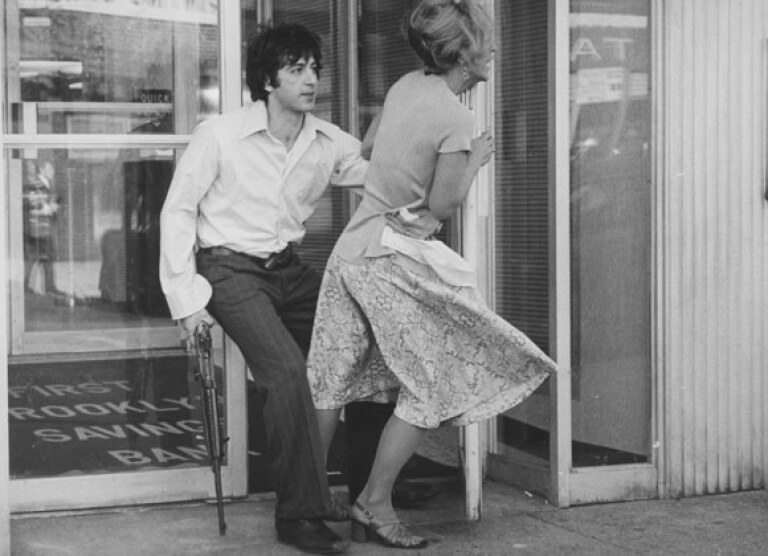 Al Pacino
and Penny Allen star in
Sidney Lumet
's 1975 film, "Dog Day Afternoon," about a man who attempts to rob a bank to pay for his lover's medical operation.
(Warner Bros.)
Sidney Lumet
took on the mob in 2006 with his courtroom drama "Find Me Guilty" about the longest mafia trial in American history.
Vin Diesel
starred as the accused, Giacomo "Jackie" DiNorscio.
(Will Hart / Yari Film Group)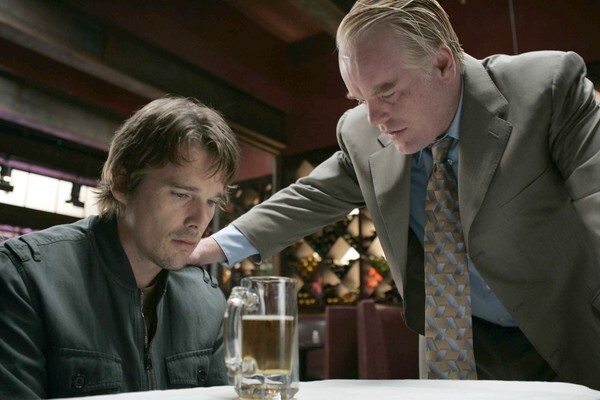 Ethan Hawke, left, and Philip Seymour Hoffman star in Sidney Lumet's last film, the 2007 thriller "Before the Devil Knows You're Dead," about two brothers who plan to rob their parents' jewelry store. [For the Record, April 11: An earlier version of this caption misspelled the name of the film.]
(Will Hart / THINKFilm)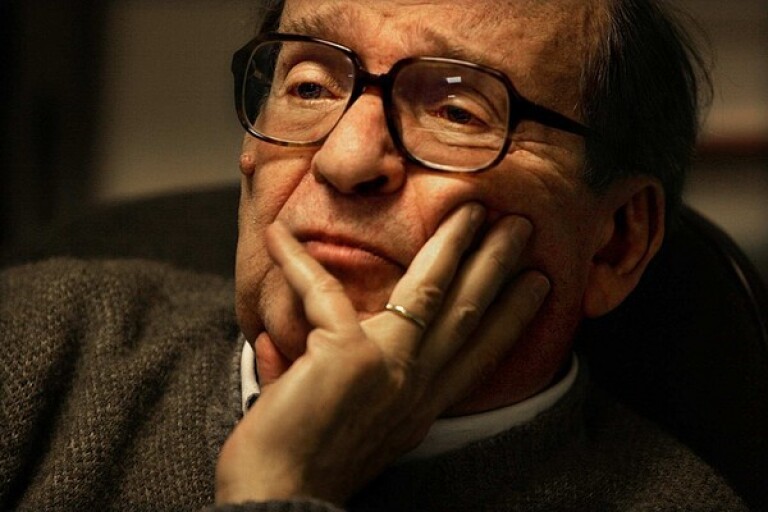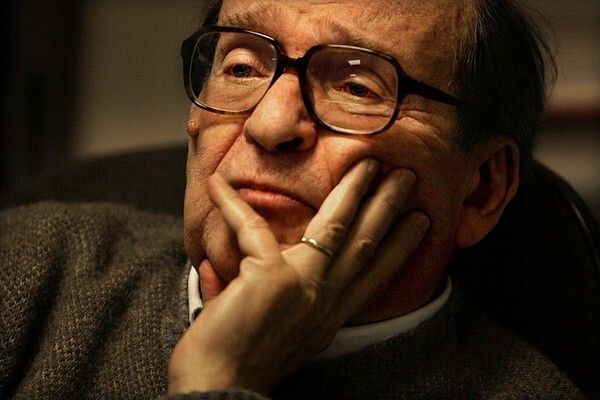 Sidney Lumet
, at his
New York
office in 2006, directed more than 50 films during his prolific career and was best known for his complex story telling and realism.
(Bebeto Matthews / Associated Press)
Sidney Lumet, the prolific four-time Oscar-nominated director known for guiding strong performances in classic films such as "12 Angry Men," "Dog Day Afternoon" and "Network," died Saturday. He was 86.
Lumet, whose film career spanned more than 50 years, died of lymphoma at his home in New York, his family said.
---
FOR THE RECORD:
Sidney Lumet obituary: In some copies of the April 10 Section A, a headline accompanying the obituary of director Sidney Lumet said the year of his birth was 1925. Lumet was born in 1924. —

---
Once described in Variety as "the quintessential New York filmmaker," Lumet shot a large number of his films in his hometown, including "The Pawnbroker," "Serpico" and many others.
As former Los Angeles Times film critic Charles Champlin once wrote, Lumet avoided Hollywood "with a fervor that would do credit to Woody Allen."
"Hollywood is a company town," Lumet told The Times in 1968. "There is no real world there outside of filming. I don't feel organic life there, and I need that around me when I work."
A onetime child actor on Broadway and radio in the 1930s, Lumet was a director for CBS in New York during the golden age of live television dramas in the '50s when he made his auspicious feature-film directorial debut with "12 Angry Men."
The Reginald Rose-scripted 1957 legal drama set in a Manhattan jury room with Henry Fonda leading an ensemble cast received three Academy Award nominations, including best picture and director.
Lumet went on to garner three other Oscar nominations for directing: for the 1975 Brooklyn bank-heist film "Dog Day Afternoon," the 1976 Paddy Chayefsky-written television satire "Network" and the 1982 legal drama "The Verdict."
He also received an Oscar nomination for his and Jay Presson Allen's adapted screenplay for "Prince of the City," a 1981 police corruption drama directed by Lumet.
Known as an actor's director, Lumet guided numerous Academy Award-nominated performances, including those of Oscar winners Ingrid Bergman (for "Murder on the Orient Express") and Peter Finch, Faye Dunaway and Beatrice Straight (all for "Network").
When Lumet received an honorary Oscar in 2005, presenter Al Pacino, who had received best actor Academy Award nominations for his work in "Serpico" and "Dog Day Afternoon," said the director was not being honored for his longevity but for the quality of his work.
"A Sidney Lumet movie," Pacino said, "has a signature, a stamp of individuality, a point of view, a feeling.… It's real, kinetic energy. You were there as the story was being told.... I'm forever grateful, along with all the other actors and writers who have benefited from Sidney's genius."
During his long movie career, Lumet directed more than 40 films, including "The Fugitive Kind," "A View From the Bridge," "Long Day's Journey Into Night," "Fail-Safe," "The Hill," "The Group," "The Anderson Tapes," "Murder on the Orient Express" and "Before the Devil Knows You're Dead."
He had his share of flops, including "The Wiz," his 1978 adaptation of the hit Broadway musical.
"His career is a little bit inconsistent, but that's because he's been at it for so long, and when you're a working director like Sidney Lumet, you're going to have your outstanding successes and you're going to have films that are not so hot," Rick Jewell, a professor of film history at USC, told The Times in 2008.
"He was not like a Stanley Kubrick, who, once established, would do a film every five or seven years," said Jewell. "Lumet has been turning them out one after another since the '50s. To me, he's kind of a throwback to the old days when some directors were making two or three films a year. He hasn't had that kind of productivity, but still his output is extraordinary."
As a director, Lumet was drawn to intense, dramatic kinds of narratives.
Calling Lumet "one of the last of the great movie moralists," New York Times film critic Manohla Dargis wrote in 2005 that he was a "leading purveyor of the social-issue movie (police corruption, the injustice of the justice system)." He was, she wrote, a filmmaker whose defining screen image "is that of a man — and, almost inevitably, it is a man — struggling with his conscience and against the world."
"He just had an incredible eye for the truth," Paul Newman, who received a best actor Oscar nomination for his role as an alcoholic lawyer who finds redemption in "The Verdict," once said.
Lumet also had a reputation for being a quick and efficient filmmaker, one who brought his movies in ahead of schedule and under budget.
With his background in theater and live television, he rehearsed his actors for two or three weeks before he began filming. He then typically shot only a few takes and "cut in the camera": He knew how each scene would be edited beforehand and shot only what needed to be shot.
As a filmmaker, Lumet believed that the best technique does not call attention to itself.
"I hate any style if you can spot it," he told the New York Times in 2007, noting that in most of his movies, "I don't think there's a visual style, because I try very hard to find the visual style that [particular] story needs."
Because of his own acting background, Lumet said in his 2007 interview with the New York Times, most of the actors he had worked with felt like they were "in sympathetic hands but without being indulged."
Elaborating in a 1997 interview with the London Guardian, he said: "I was an actor, therefore I know where it hurts. I know when it's painful for them, when they have to go digging. All good work is self-revelation — they know that; I know that."
Those who worked with Lumet have praised his affinity with actors.
"The magic of the man is that he sculpts very carefully what he wants, and he conspires with you to help him with whatever he has in mind," Ossie Davis, who appeared in Lumet's 1965 World War II military prison drama "The Hill," said in an interview for a 1997 edition of the documentary series "The Directors."
In the same documentary, Rod Steiger, the Oscar-nominated star of "The Pawnbroker," Lumet's drama about a memory-haunted Holocaust survivor that was released in the U.S. in 1965, observed that the "important thing as far as Sidney is concerned is his compassion for creative people and understanding because he himself is so creative."
The Directors Guild of America, which recognized Lumet's creativity behind the camera with seven nominations for directing, gave him the D.W. Griffith Award, its top honor for lifetime contribution to film, in 1993.
And in 2005, the Board of Governors of the Academy of Motion Picture Arts and Sciences presented Lumet with the honorary Oscar in recognition of his "brilliant services to screenwriters, performers and the art of the motion picture."
At 80, however, Lumet had no intention of retiring. In an industry that places a premium on youth, he defied convention.
"For whatever reason, I have just kept working and working, and things turn up that I want to do," he told the Los Angeles Times in 2005. "I don't know if I have a compulsion. It's certainly a lovely way of life.
"If you're in movies, there is no job better than mine. So why stop until nature makes you or the studios make you?"
The son of Yiddish theater actor Baruch Lumet and dancer Eugenia Wermus, Lumet was born June 25, 1924, in Philadelphia but moved to New York City when he was 4.
Following in his father's footsteps, Lumet became an actor in the Yiddish theater as a child and made his Broadway debut in a small role in Sidney Kingsley's drama "Dead End" when he was 11.
Lumet, who attended the Professional Children's School, appeared in many other Broadway plays as a child, as well as acting on various radio series. He also had a role in the 1939 movie drama "One Third of a Nation," starring Sylvia Sidney.
After serving in the Army Signal Corps as a radar repairman in Burma and India during World War II, Lumet studied acting with Sanford Meisner and formed an off-Broadway theater group.
His move into television in 1950, he later said, was a matter of luck.
He was earning a good living as an actor and teacher — he also had set up the drama course at the High School for the Performing Arts — when an actor friend, Yul Brynner, who had been working as a staff director for CBS-TV, invited him to become his assistant director.
When Brynner left CBS to appear in "The King and I" on Broadway, Lumet took over the project Brynner had been directing: the dramatic anthology series "Danger."
Lumet went on to direct the "You Are There" historical reenactment series anchored by Walter Cronkite and other dramatic anthology series such as "The Best of Broadway," "The Goodyear Playhouse" and "Studio One in Hollywood."
Even after launching his film career in 1957, he continued to direct dramas for television, including "The Sacco-Vanzetti Story" on "Sunday Showcase" and "The Iceman Cometh" on "Play of the Week."
In 2001, he returned to television as the creator, executive producer and principal director of the short-lived Manhattan-set legal drama "100 Centre Street" on the A&E Network.
Lumet's 1995 book, "Making Movies," a professional memoir and guide to filmmaking, has been called essential reading for would-be filmmakers.
Lumet was married four times: to actress Rita Gam, heiress Gloria Vanderbilt, journalist and author Gail Jones (the daughter of singer Lena Horne and with whom he had two daughters, Amy and Jenny), and Mary Gimbel.
In addition to his wife and daughters, Lumet is survived by stepdaughter Leslie Gimbel; stepson Bailey Gimbel; nine grandchildren; and a great-grandchild.
---
Must-read stories from the L.A. Times
Get all the day's most vital news with our Today's Headlines newsletter, sent every weekday morning.
You may occasionally receive promotional content from the Los Angeles Times.