Suzanne M. Bianchi dies at 61; UCLA sociologist studied family life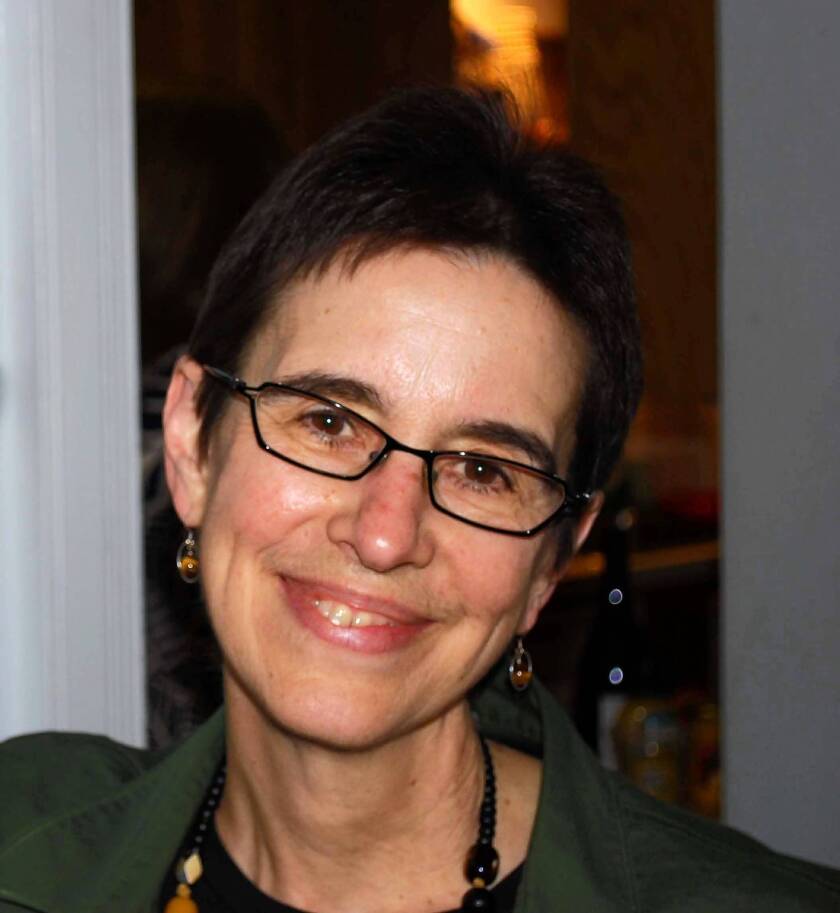 Suzanne M. Bianchi, a UCLA sociologist who helped alter perceptions of working mothers during three decades investigating changes in American family life, died Nov. 4 at her home in Santa Monica. She was 61.
The cause was pancreatic cancer, said her daughter Jennifer Browning.
An expert on gender, work and families, Bianchi was best known for her research examining the amount of time mothers spent with their children. Most surprising was the finding she reported in 2000 that despite a dramatic influx of women into the workforce, the amount of time spent with children was relatively unchanged.
Bianchi, who was coauthor of the study with John P. Robinson of the University of Maryland, found that in 1998 mothers spent an average of 5.8 waking hours a day with their children, compared with 5.6 hours in 1965.
"For a long time, family researchers have been looking for negative effects of maternal employment on children," she told The Times in 2000. "Women decide what their priorities are, what is most precious, and at the top of the precious list is time with their children."
Bianchi's work "had a far and profound reach into the culture because it questioned conventional wisdom about mothers' time, and in the process generated a lot of press," said Melissa A. Milkie, a University of Maryland sociology professor who collaborated with Bianchi on work and family studies.
"Her rigorous empirical research shed light on an emotional debate about mothers' work and showed that despite all the challenges families face in 'balancing' work and family, today's employed mothers … are no more neglecting their children than were the middle-class housewives of an earlier era," Milkie said.
Bianchi found, however, that contemporary working mothers were not superwomen. They spent time with their children at the expense of housework, sleep and leisure time. Compared with their stay-at-home counterparts, mothers who worked outside the home spent as much as six fewer hours a week on housework, had 12 fewer hours of free time and slept only five to six hours a night. These trade-offs occurred despite another finding that fathers' time with their children had nearly doubled over 30 years.
For Bianchi, the research questions were not strictly professional. With her economist husband Mark Browning, she raised three children while working her way up the academic ladder.
"She was very much aware of the constraints of juggling career and motherhood. She lived as well as researched it," her daughter said.
Born in Fort Dodge, Iowa, on April 15, 1952, she was one of six children of Pesho Bianchi, a meat-packing plant worker, and his homemaker wife, Rita. She earned a bachelor's degree at Creighton University in 1973, a master's from Notre Dame University in 1974 and a doctorate from the University of Michigan in 1978, all in sociology.
She began her career as a demographer for the U.S. Census Bureau, where she remained until 1994, when she joined the faculty at the University of Maryland. She eventually chaired the university's sociology department and directed the Maryland Population Research Center.
In 2009 she moved to UCLA, where she was Dorothy L. Meier Chair in Social Equities.
She made a major contribution with her use of "time diaries" to chronicle people's activities. In the 2000 study on mothers, she helped interview 1,200 men and women across the country, asking them to describe exactly what they had done at what time the previous day. The time-diary approach, now used widely by social scientists, is considered more reliable than merely asking people how much time they spent on a particular activity, which often elicits exaggerated reports.
Bianchi co-wrote several books, including "Balancing Act: Motherhood, Marriage and Employment Among American Women" (1996) with Daphne Spain and "Continuity and Change in the American Family" (2002) with Lynne Casper.
A third book, "Changing Rhythms of American Family Life" (2006), written with Milkie and Robinson, was ranked "among the most widely cited resources on work and family life in the United States today" by the Population Assn. of America, a nonprofit organization that promotes research on population issues.
Most recently Bianchi was working on a book with UCLA colleague Judith Seltzer on parent-child relationships in later life, including the time and money exchanged when parents help adult children with unpaid work such as child care and adult children care for elderly parents. "She always identified puzzles in the social world and tried to solve them by rigorous empirical studies," Seltzer said.
Besides her husband and children, Bianchi is survived by her mother and five siblings.
---
Must-read stories from the L.A. Times
Get all the day's most vital news with our Today's Headlines newsletter, sent every weekday morning.
You may occasionally receive promotional content from the Los Angeles Times.