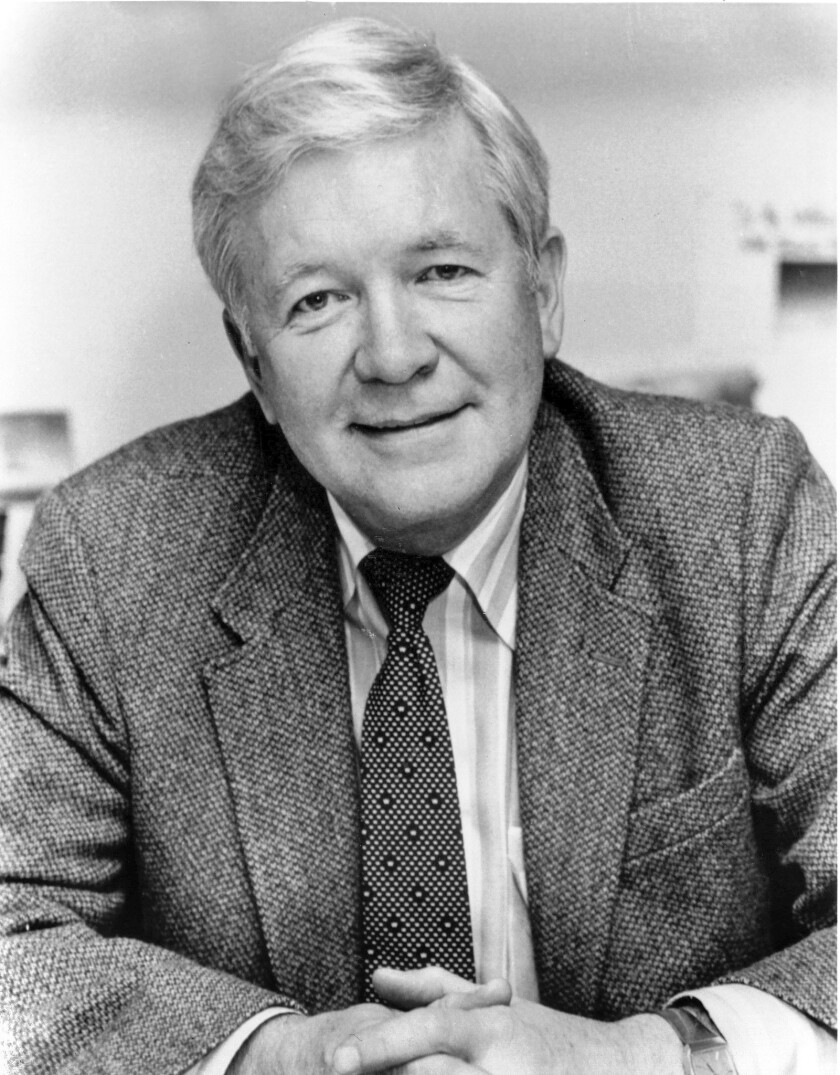 William Woestendiek, an editor who led Pulitzer Prize-winning newspaper investigations before ending his career as director of the USC school of journalism, died Friday at a Mesa, Ariz., nursing facility after a long illness, his family said. He was 90.
As managing editor of the now-defunct Houston Post, Woestendiek oversaw the newspaper's expose of government corruption in a Houston suburb that resulted in widespread reforms and a Pulitzer Prize in 1965. The Arizona Daily Star, with Woestendiek in the executive editor's post, won a Pulitzer in 1981 for its investigation into financial irregularities within the University of Arizona's athletic department.
Woestendiek served as the director of what is now known as the USC Annenberg School for Communication and Journalism from 1988 until he retired in 1994.
Born William John Woestendiek on March 14, 1924, in Newark, N.J., he grew up in Saugerties, N.Y., and served in the Army during World War II and the Korean War.
While attending the University of North Carolina, he became editor of the Daily Tar Heel. After receiving his bachelor's degree in 1947, he went to Columbia University for his master's and was a Nieman fellow at Harvard University from 1954 until 1955.
He got his first newspaper editing job at the Winston-Salem (N.C.) Journal. In a long journalism career he also worked at Newsday, the Colorado Springs Sun and the Cleveland Plain Dealer, where he was executive editor before being pushed out by the publisher in 1987.
He is survived by his third wife, Bonnie, of Gilbert, Ariz.; his three children, Kathryn Woestendiek Scepanski of Deforest, Wis., William John Woestendiek Jr. of Winston-Salem, N.C., and Theodore Woestendiek of Winston-Salem, N.C.; three stepchildren, four grandchildren and a brother, Eugene Woestendiek, of Buffalo, N.Y.
In 1983, while at the helm of the Cleveland Plain Dealer, Woestendiek offered his view of newspapers.
"A newspaper shouldn't be above its readership -- not aloof and arrogant," he said. "It should be opinionated, even outrageous, but it should be sensible, informative, controversial and, above all, fair."
Twitter: @kurtisalee
---