From the Archives: Yuri Kochiyama dies at 93; civil rights activist, friend of Malcolm X
A famous Life magazine photograph from 1965 shows Malcolm X lying on the stage of a New York City ballroom moments after assassins had shot him down. One of the first people who rushed to his side was a petite Asian woman in glasses who is seen cradling his head in her hands.
A hotbed of black liberation was an unlikely place to find a middle-aged Japanese American mother of six who had grown up teaching Sunday school in a mostly white section of San Pedro.
But history's twists had turned Yuri Kochiyama onto an unexpected path.
Kochiyama, who straddled black revolutionary politics and Asian American empowerment movements during four decades of activism that was just beginning when she met Malcolm X, died Sunday of natural causes in Berkeley, her family said. She was 93.
The daughter of immigrants, Kochiyama experienced the hardships of a World War II internment camp after public hysteria surrounding Japanese Americans erupted in the wake of the Pearl Harbor attack. Apolitical before the war, she began to see the world differently after it ended.
She married a Japanese American GI she had met during the war and in 1960 moved with him to Harlem, where she raised a large family and joined her poor black and Puerto Rican neighbors to fight for better schools and safer streets.
Radicalized by her association with Malcolm X, the fiery Nation of Islam leader, Kochiyama plunged into campaigns for Puerto Rican independence, nuclear disarmament and reparations for Japanese American internees.
"I didn't wake up and decide to become an activist," she told the Dallas Morning News in 2004. "But you couldn't help notice the inequities, the injustices. It was all around you."
I didn't wake up and decide to become an activist. But you couldn't help notice the inequities, the injustices. It was all around you.
— Yuri Kochiyama
Known as "Sister Yuri" in a wide circle of African American activists that included the firebrand poet Amiri Baraka and '60s radical Angela Davis, Kochiyama also became an advocate for prisoners, organizing supporters across racial lines to press for reconsideration of charges many considered politically motivated.
"She was part of a very unique group of Nisei — primarily women — who were progressive activists … left of liberal," former state Assemblyman Warren Furutani said Tuesday. "She was an icon, and icon is not an overstatement."
She was born Mary Yuriko Nakahara in San Pedro on May 19, 1921. Her father, Seiichi, owned a fish and marine supply business and was prominent in the Japanese American community. Her mother, Tsuyako, "was a bit unusual," said UC Santa Barbara professor Diane C. Fujino, who wrote a biography of Kochiyama in 2005. "She had a college degree. She smoked. She taught piano. At the same time, she took care of the house and children."
Kochiyama was a model of assimilation. She was believed to be the first girl elected to the student council at San Pedro High School, wrote a sports column for the San Pedro News-Pilot and was a Sunday school teacher at the local Presbyterian church. She went on to study journalism at Compton Community College.
Being of Japanese descent never seemed to be a problem — until Dec. 7, 1941.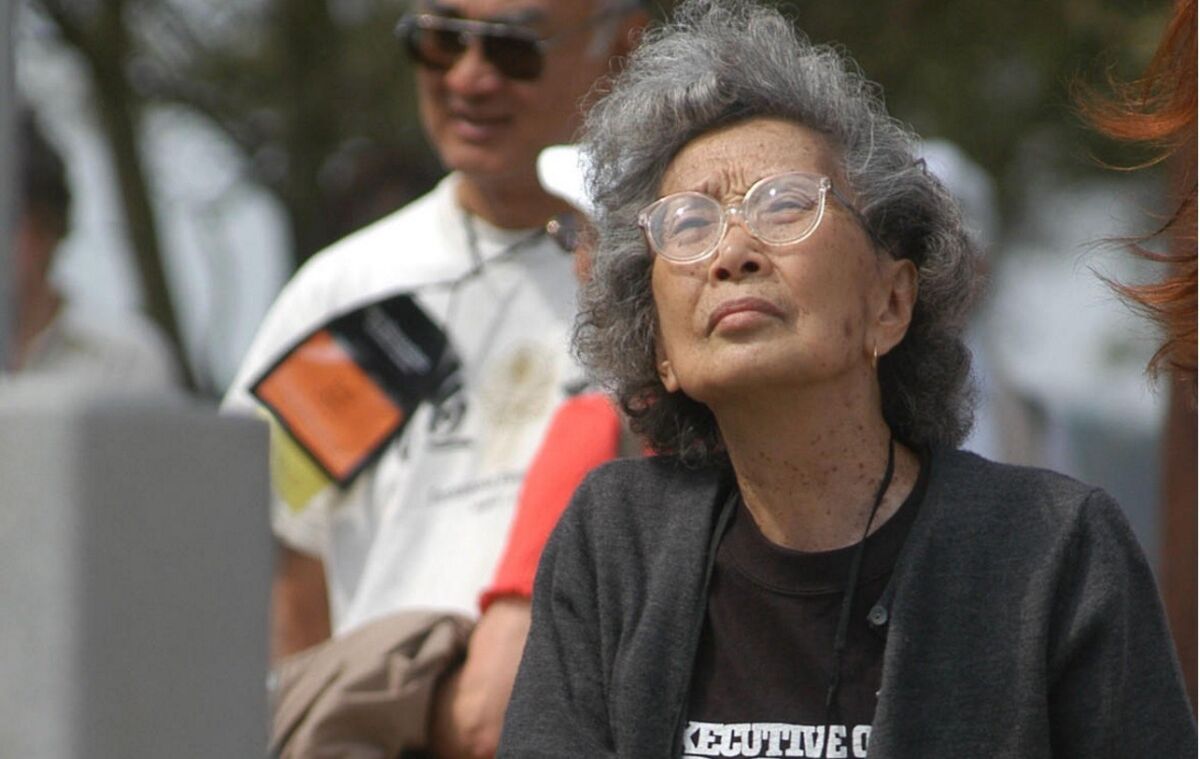 That day she was at home with her father when FBI agents knocked on their door and arrested him. He was among hundreds of people of Japanese descent, most of them American citizens, who were unjustly accused of espionage and sent to prison after the bombing at Pearl Harbor. Although he had just undergone ulcer surgery, he was denied medical care in prison and died six weeks later.
Yuri and the rest of the family were sent to an internment camp in Jerome, Ark., where she organized other young women to write letters to the thousands of Japanese American GIs who were serving their country during the war. She was released in 1944 to help run a USO center for the soldiers in Hattiesburg, Miss. That is where she met Bill Kochiyama, a member of the highly decorated 442nd Regimental Combat Team made up almost entirely of Japanese American soldiers.
Married in 1946, she and her husband moved into a housing project behind Lincoln Center in New York City. As the '60s dawned, they relocated to an apartment in Harlem and enrolled in "freedom schools" to learn about black history and culture. Soon Kochiyama was meeting with radicals of various stripes. "She was a border crosser," said Los Angeles actress-activist Nobuko Miyamoto, who met her around 1970 at a gathering of the Puerto Rican nationalist group Young Lords. "She said, 'Are you connected with any groups?' That was my entrance into the Asian American movement."
Kochiyama's apartment became Grand Central for the left. "People were in and out of our place 24/7," said her daughter, Audee Kochiyama Holman. "There was not a lot of privacy."
Furutani recalled that the apartment was so cramped Kochiyama used an ironing board for a desk. "There was a kitchen table, but you couldn't ever really eat on it. There were always fliers, papers, magazine articles all over it."
In 1963 Kochiyama was among several hundred people detained at a protest over discriminatory hiring practices. While she was awaiting arraignment at a Brooklyn courthouse, Malcolm X arrived to lend support to the arrestees, most of whom were African American.
When the crowd surged toward him, Kochiyama hung back. "I felt so bad that I wasn't black, that this should be just a black thing," she recalled on the news show "Democracy Now" several years ago. "But the more I see them all so happily shaking his hand and Malcolm so happy, I said, gosh darn it, I'm going to try and meet him somehow."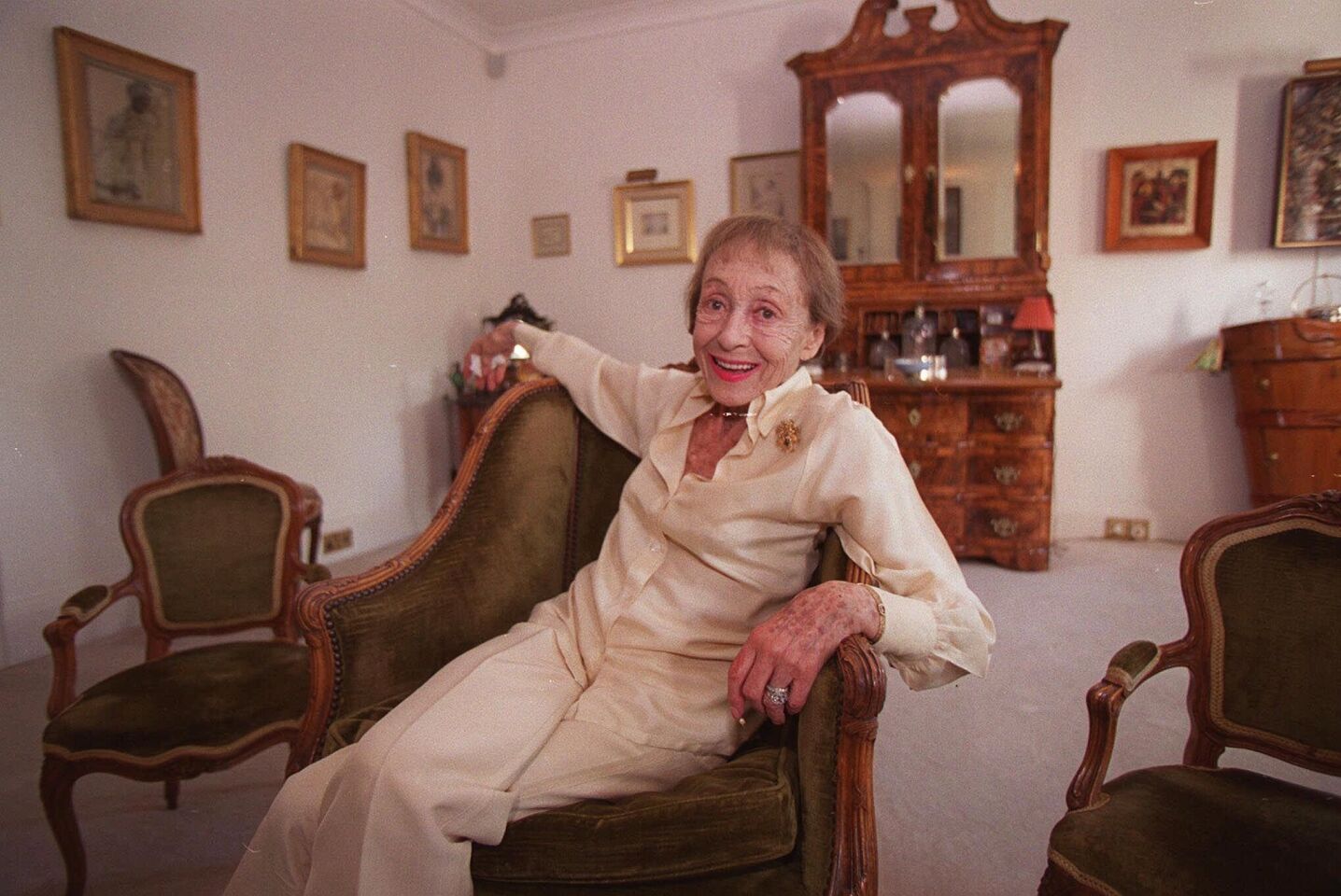 Rainer poses in her central London apartment on July 29, 1999. She died on Dec. 30, 2014.
(Adam Butler / Associated Press)
Considered to be among the most influential rabbis of his generation, Schulweis stressed deed over ritual. He founded Jewish World Watch, which raises about $2 million a year to fight genocide in Africa and improve the lives of survivors. He was 89.
(Lawrence K. Ho / Los Angeles Times)
The author of more than a dozen books of poetry and several works of prose, Strand was a Pulitzer Prize winner and former U.S. poet laureate widely praised for his concentrated, elegiac verse. He was 80.
(Chris Felver / Getty Images)
A puppeteer who created whimsical marionettes, Baker operated the oldest puppet theater in the United States. He also ran the Academy of Puppetry and Allied Arts, where high school students could learn the art of puppetry. He was 90.
(Mel Melcon / Los Angeles Times)
A charismatic character, Barry served as mayor of the District of Columbia for four terms. Though dogged by scandals, he maintained his popularity and was reelected even after an FBI videotape showed him smoking crack. He was 78.
(Tim Sloan / AFP / Getty Images)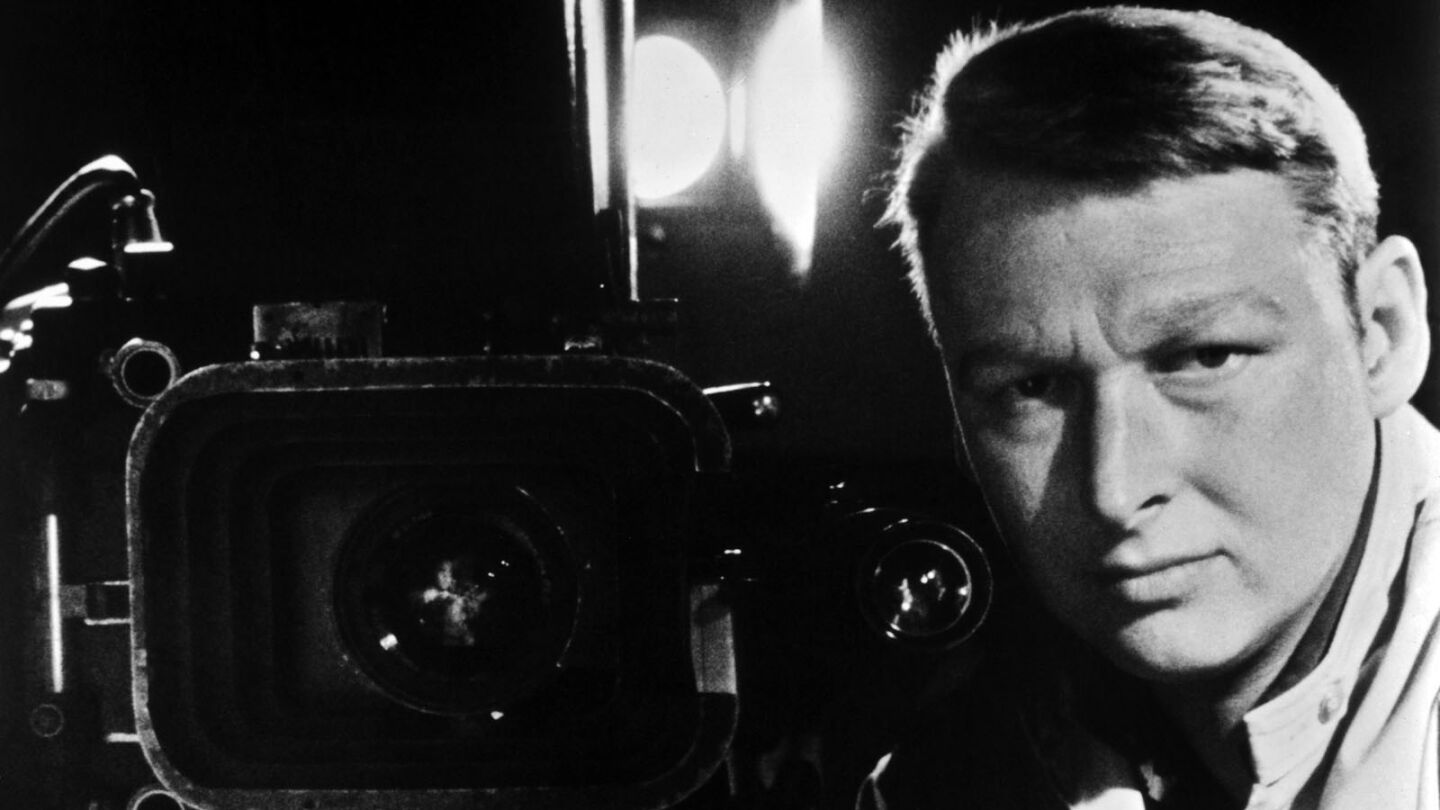 Nichols directed landmark films such as "Who's Afraid of Virginia Woolf?" and "The Graduate." His critic- and crowd-pleasing work earned him adulation both on Broadway and in Hollywood. He was 83.
(Archive Photos / Getty Images)
An Army veteran who became an antiwar activist after a paralyzing injury in Iraq, Young was the subject of the scathing documentary "Body of War." For many, he symbolized the unending cost of battle. He was 34.
(Taylor Jones / Getty Images)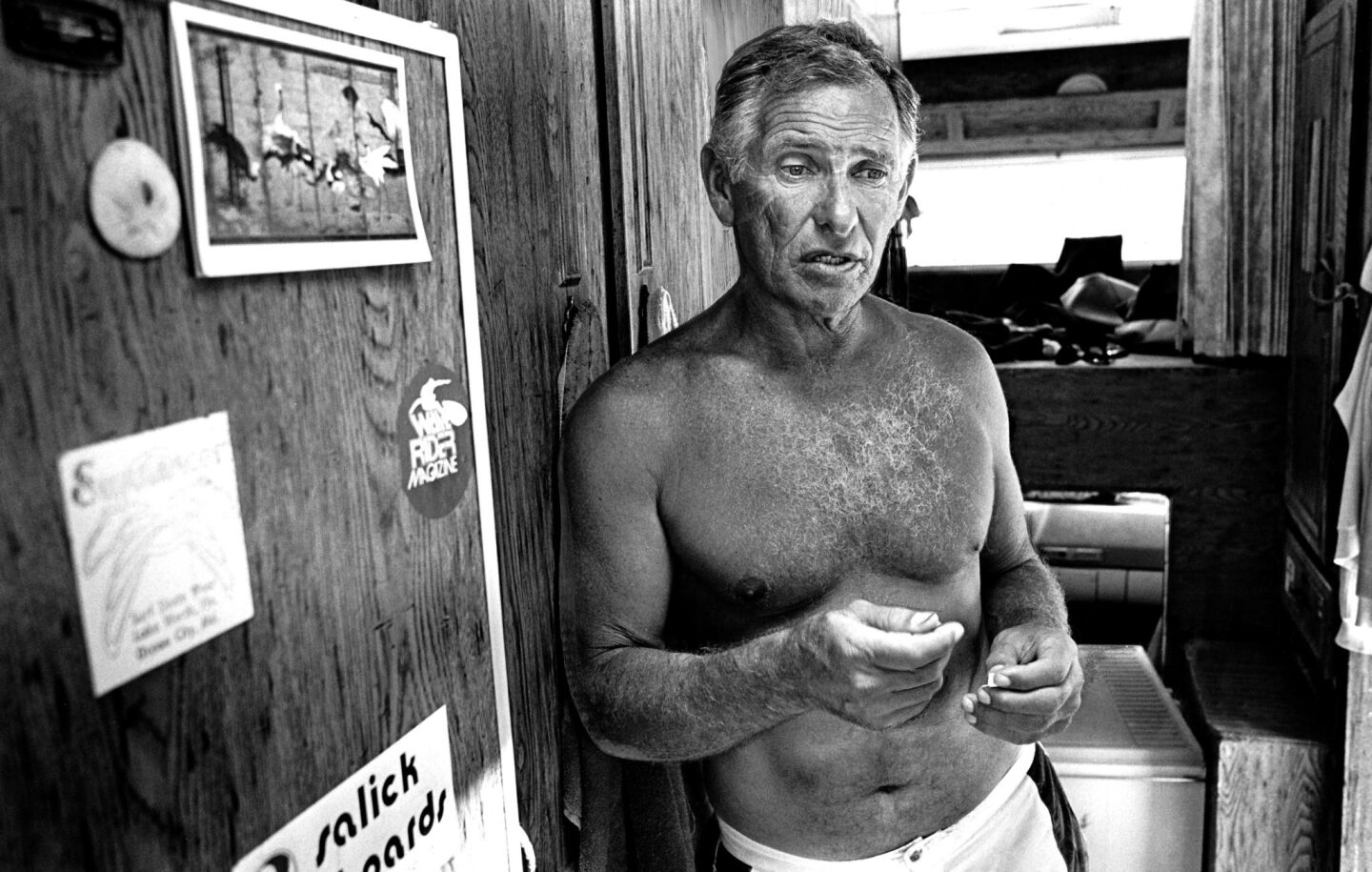 A physician who gave up his medical practice to embark on a surf odyssey with his wife and nine children, Paskowitz also founded a surfing school and is credited with pioneering surfing in Israel. He was 93.
(Don Kelsen / Los Angeles Times)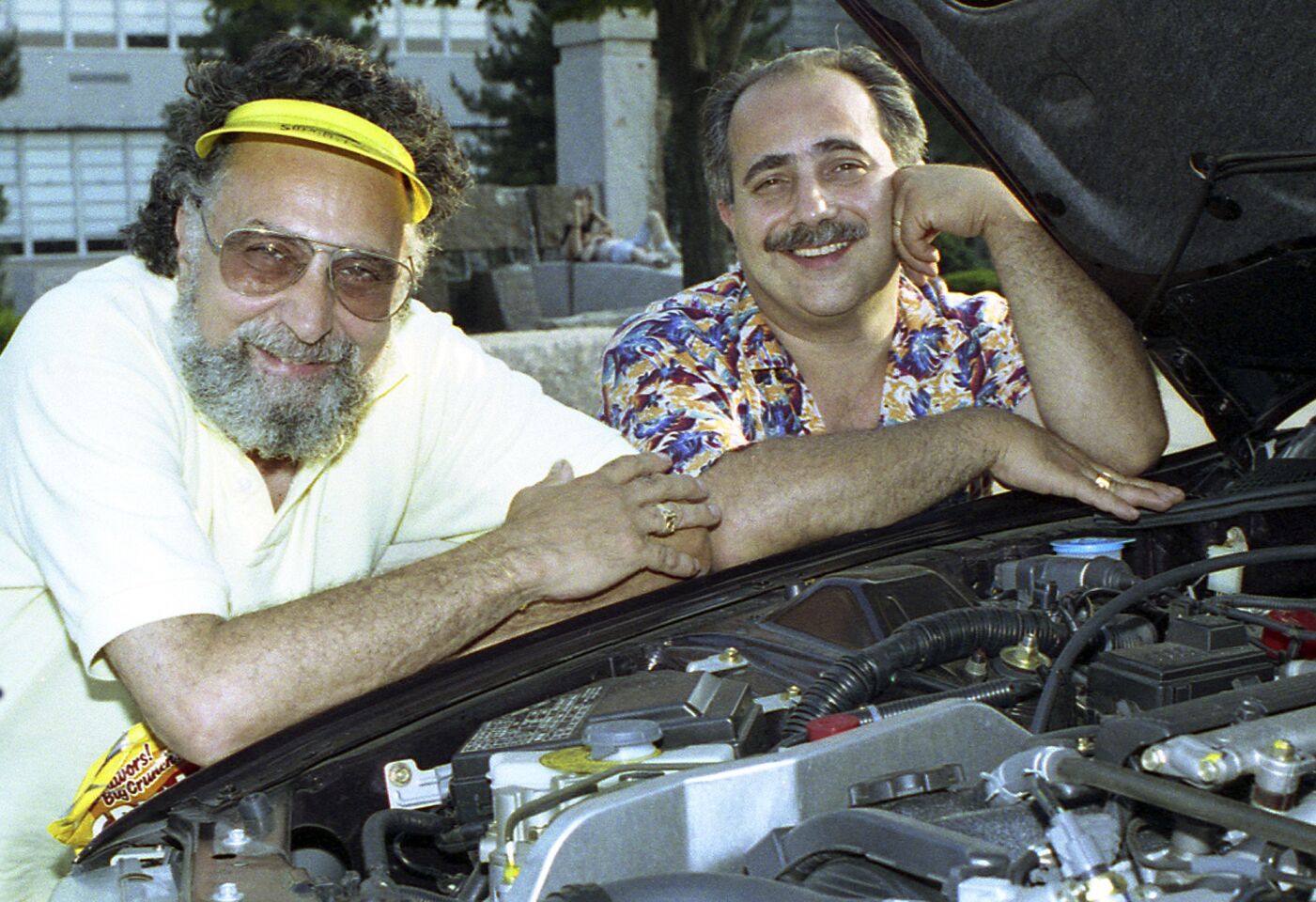 Tom Magliozzi, left, along with his brother Ray, for more than 35 years dispensed frequently good advice on "Car Talk," one of NPR's most popular and least serious programs. Tom Magliozzi was 77.
(Susan Walsh / Associated Press)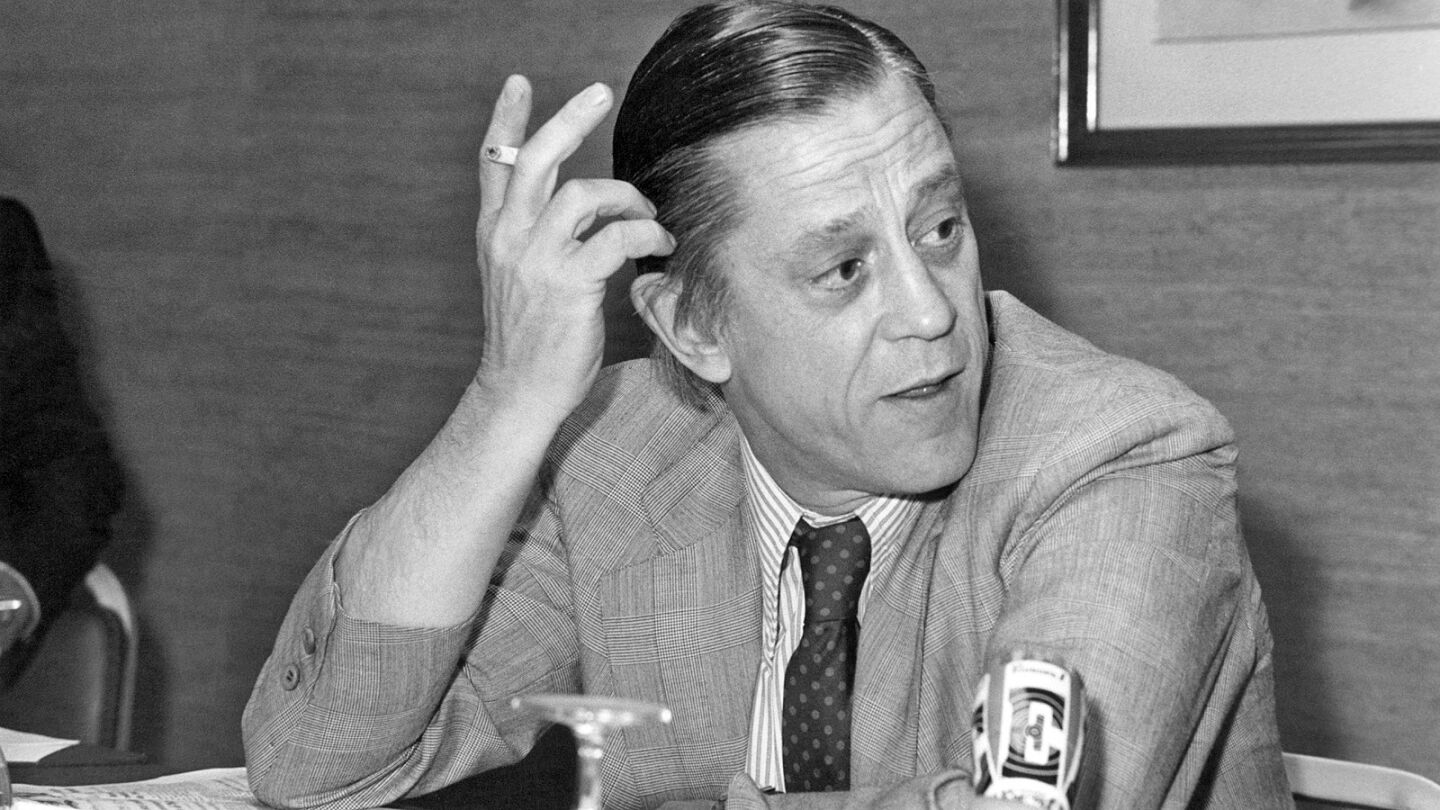 The longtime Washington Post editor led the paper from 1968 to 1991. He became the best-known editor of his generation, directing the groundbreaking coverage of the Watergate scandal. He was 93.
(AFP/Getty Images)
The Dominican-born fashion designer spent more than 50 years dressing royalty, Hollywood celebrities and U.S. first ladies from Jacqueline Kennedy to Hillary Clinton. His gowns were often featured on the cover of Vogue magazine and on the red carpet at the Academy Awards. He was 82.
(Brad Barket / Getty Images)
The former USC coach became one of the most celebrated names in collegiate and Olympic swimming. He coached the 1972 U.S. Olympic men's swim team to nine gold medals, including the seven won by Mark Spitz. Eight years earlier, he guided the U.S. women's team to six gold medals. He was 93.
(Lawrence K. Ho / Los Angeles Times)
The U.S. Army machinist turned Soviet spy was vilified for betraying his country and his sister, Ethel Rosenberg, in a notorious Cold War-era atomic espionage case that ended with the electrocutions of Rosenberg and her husband, Julius. Greenglass was 92.
(Archive Photos / Getty Images)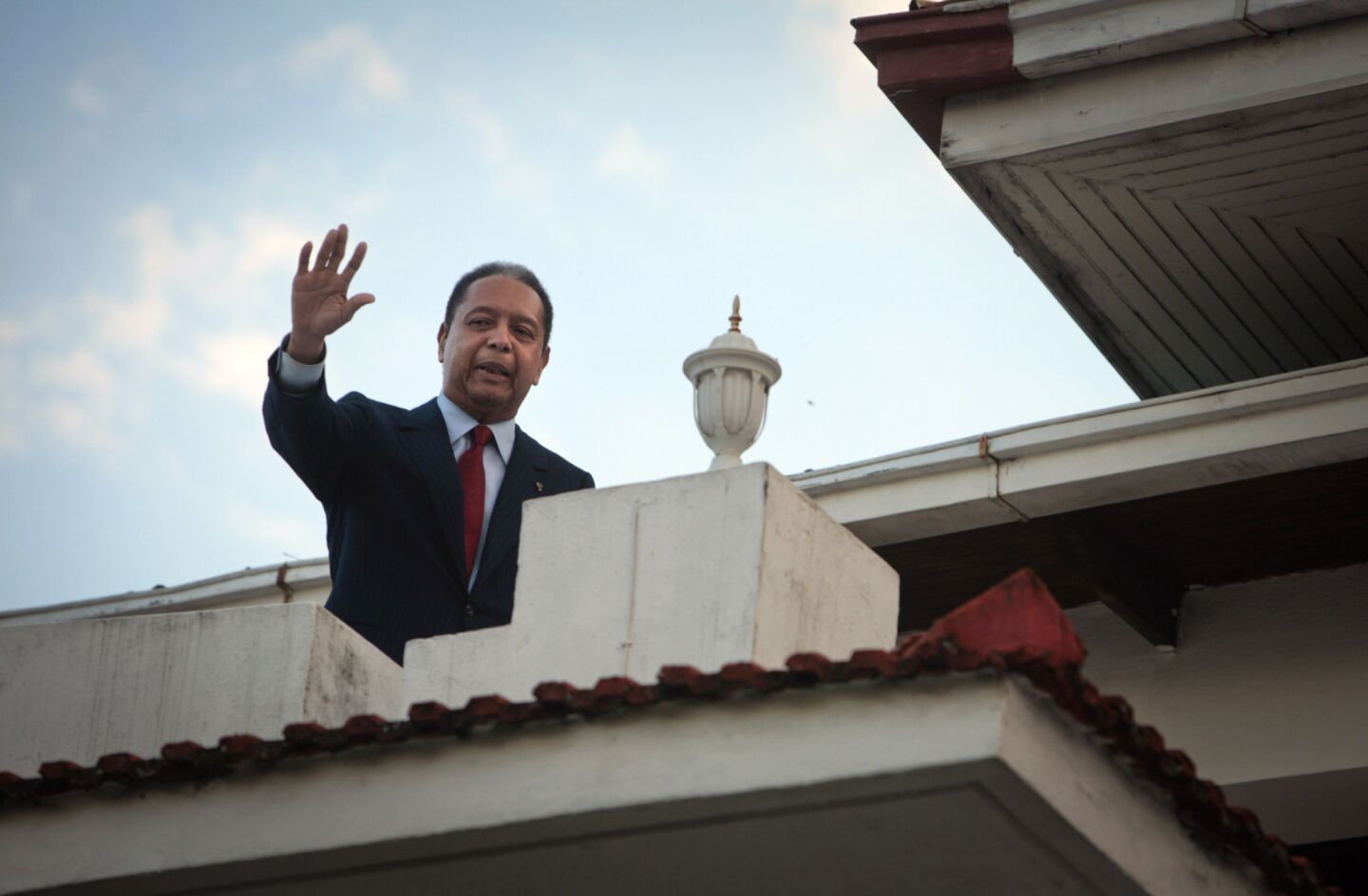 The former dictator of Haiti helped condemn the country to endemic poverty and violence before he was ousted by a popular uprising. He was 63.
(Lee Celano / Getty Images)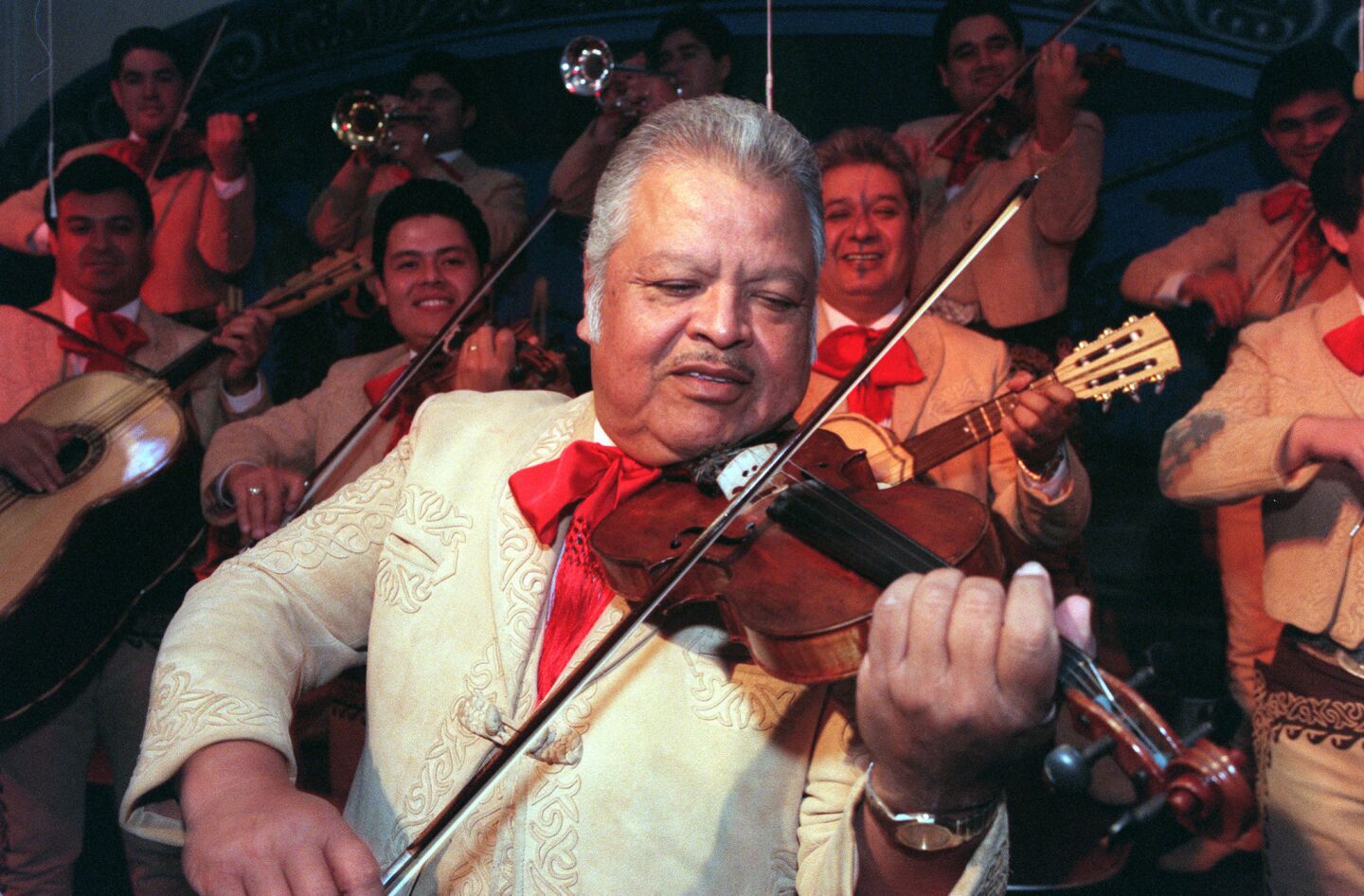 His L.A.-based ensemble, Mariachi los Camperos de Nati Cano, is widely considered one of the top mariachi ensembles in the United States. The group played top concert venues around the world and won crossover fans with its performances with Linda Ronstadt. He was 81.
(Lawrence K. Ho / Los Angeles Times)
Dubbed "the flying housewife," Mock became the first woman to fly solo around the globe, in 1964. She was 88.
(Mike Ewen / Associated Press)
Known for his fiery rhetoric and thundering speeches, the unionist Protestant preacher helped fan the sectarianism of Northern Ireland but went on to lead a power-sharing government with some of his most bitter Catholic enemies. He was 88.
(AFP / Getty Images)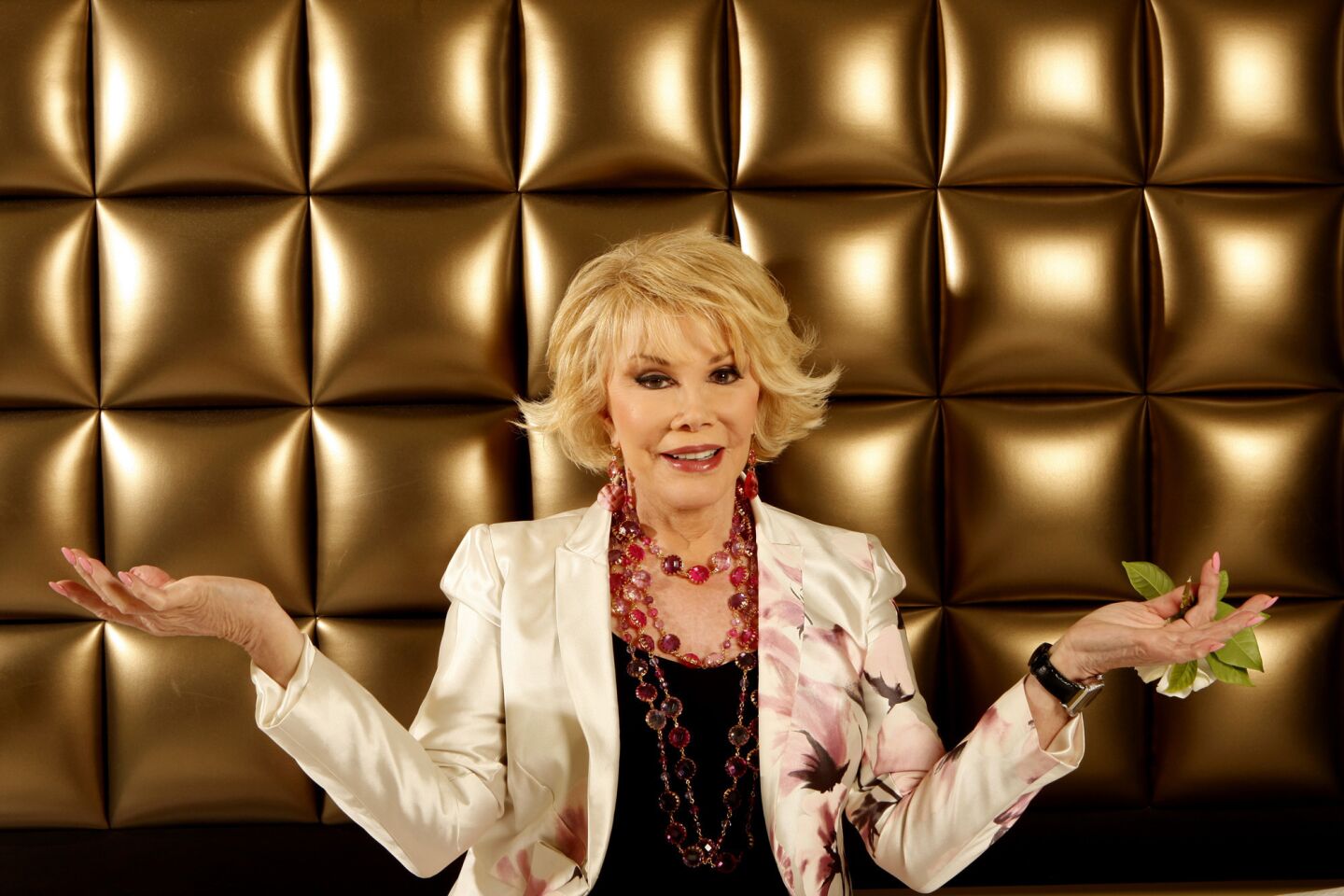 Rivers rose to prominence in the 1960s as one of only a few nationally known female comics. She had a run on late-night television and reinvented herself as fashion commentator on Hollywood's red carpet. She was 81.
(Genaro Molina / Los Angeles Times)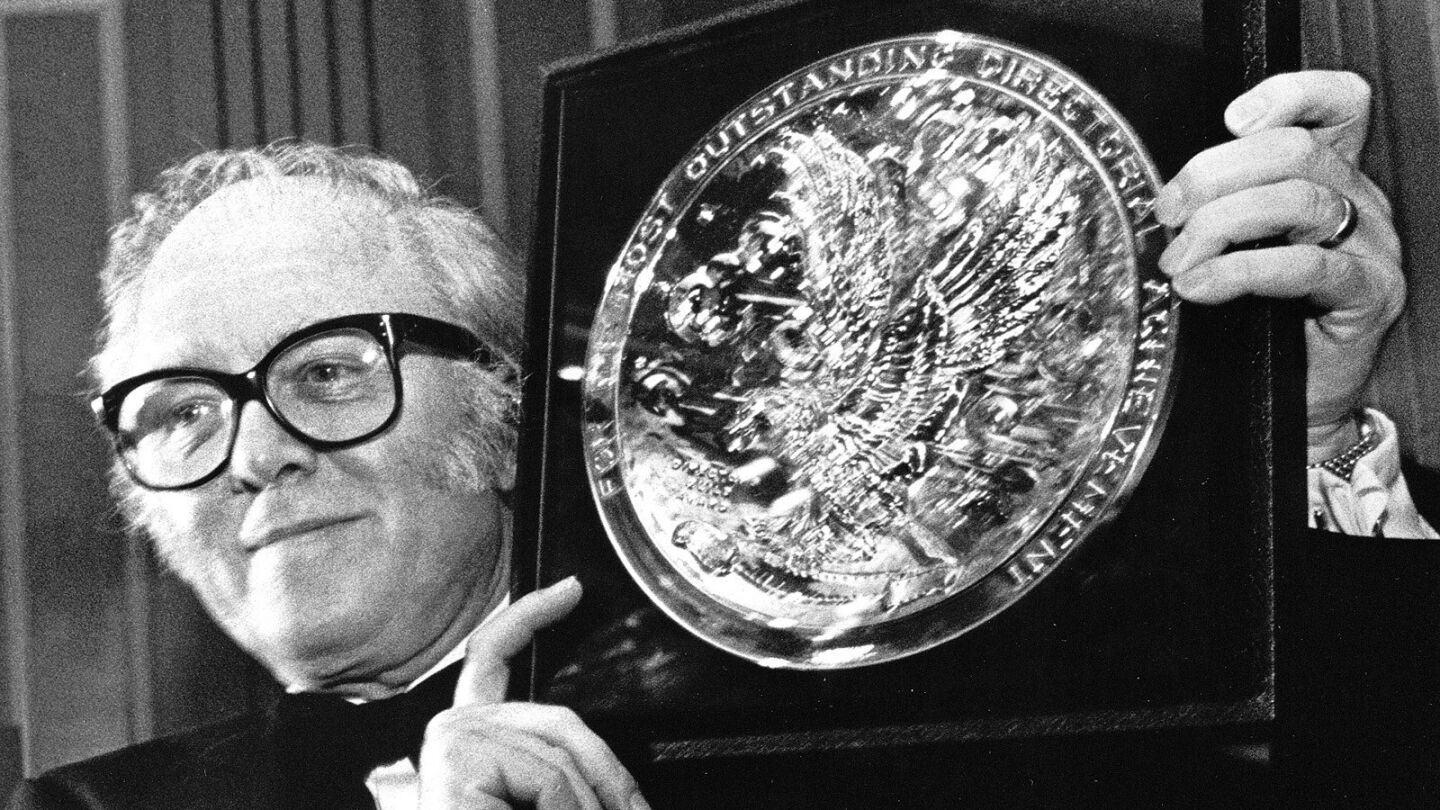 The respected British actor and Academy Award-winning director of "Gandhi," the multiple-Oscar-winning best picture of 1982, was known as a "socially engaged" filmmaker who often focused on major historical figures. He was 90.
(Larry Davis / Los Angeles Times)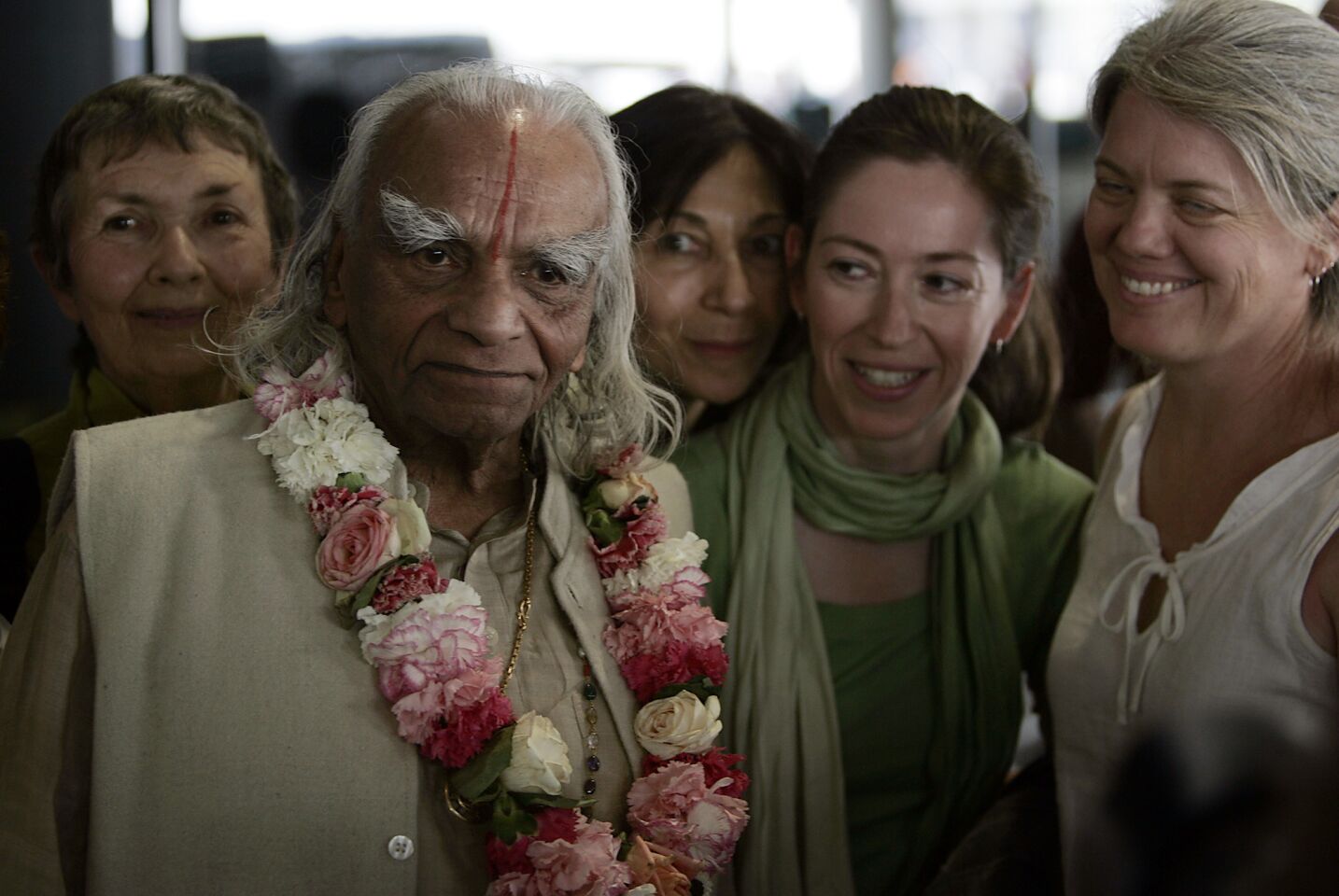 The Indian guru was one of the West's most influential teachers of yoga. He helped lay the foundation for its explosive growth and attained rock-star status with tens of thousands of followers. He was 95.
(Robert Gauthier / Los Angeles Times)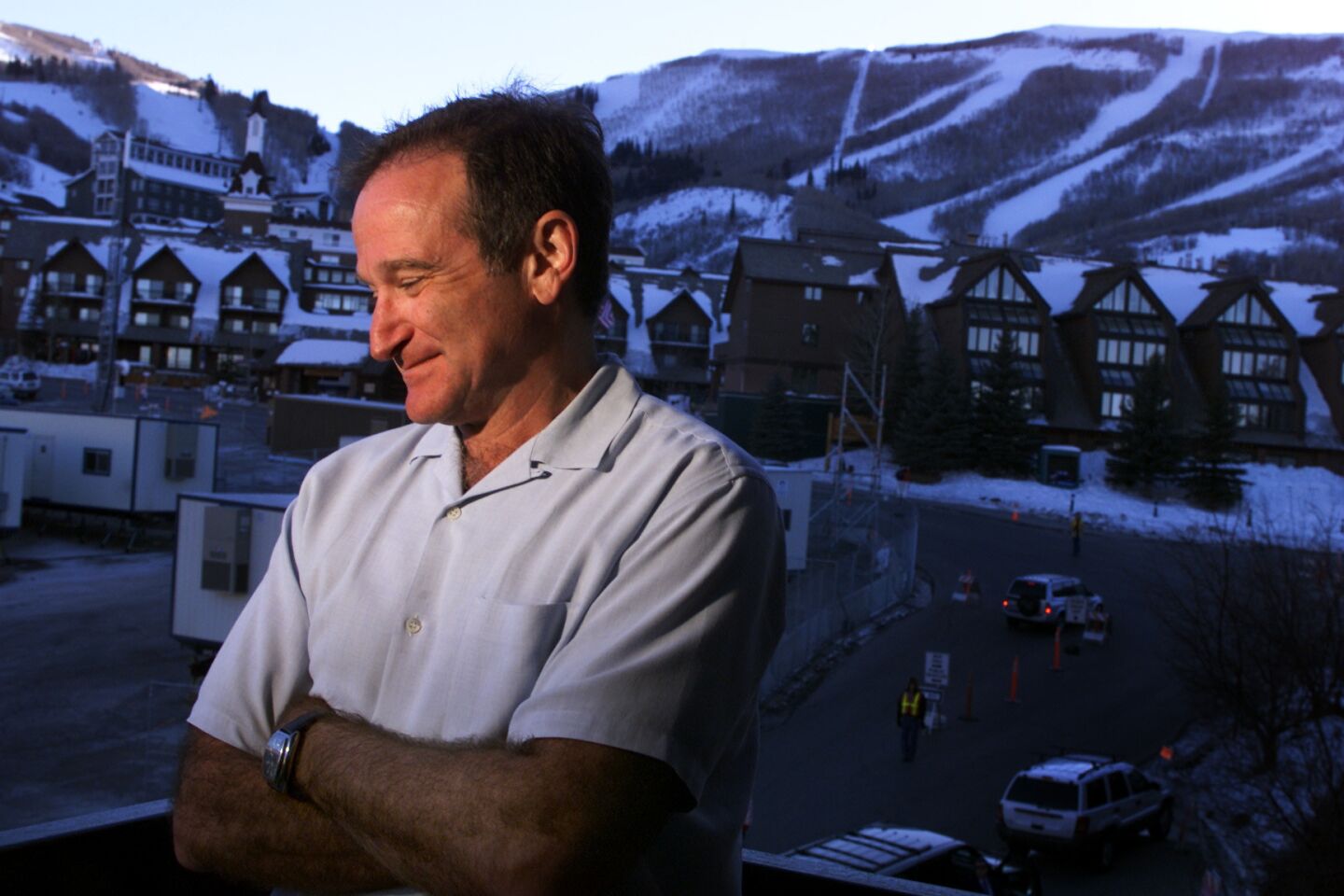 An iconic Bay Area tunnel, commonly known as the Waldo Tunnel or Rainbow Tunnel, will be named after the late actor Robin Williams.
(Robert Gauthier / Los Angeles Times)
The smoky-voiced movie legend taught Humphrey Bogart how to whistle in "To Have and Have Not." The two became one of Hollywood's legendary couples on screen and off. She was 89.
(Michael Ochs Archives / Getty Images)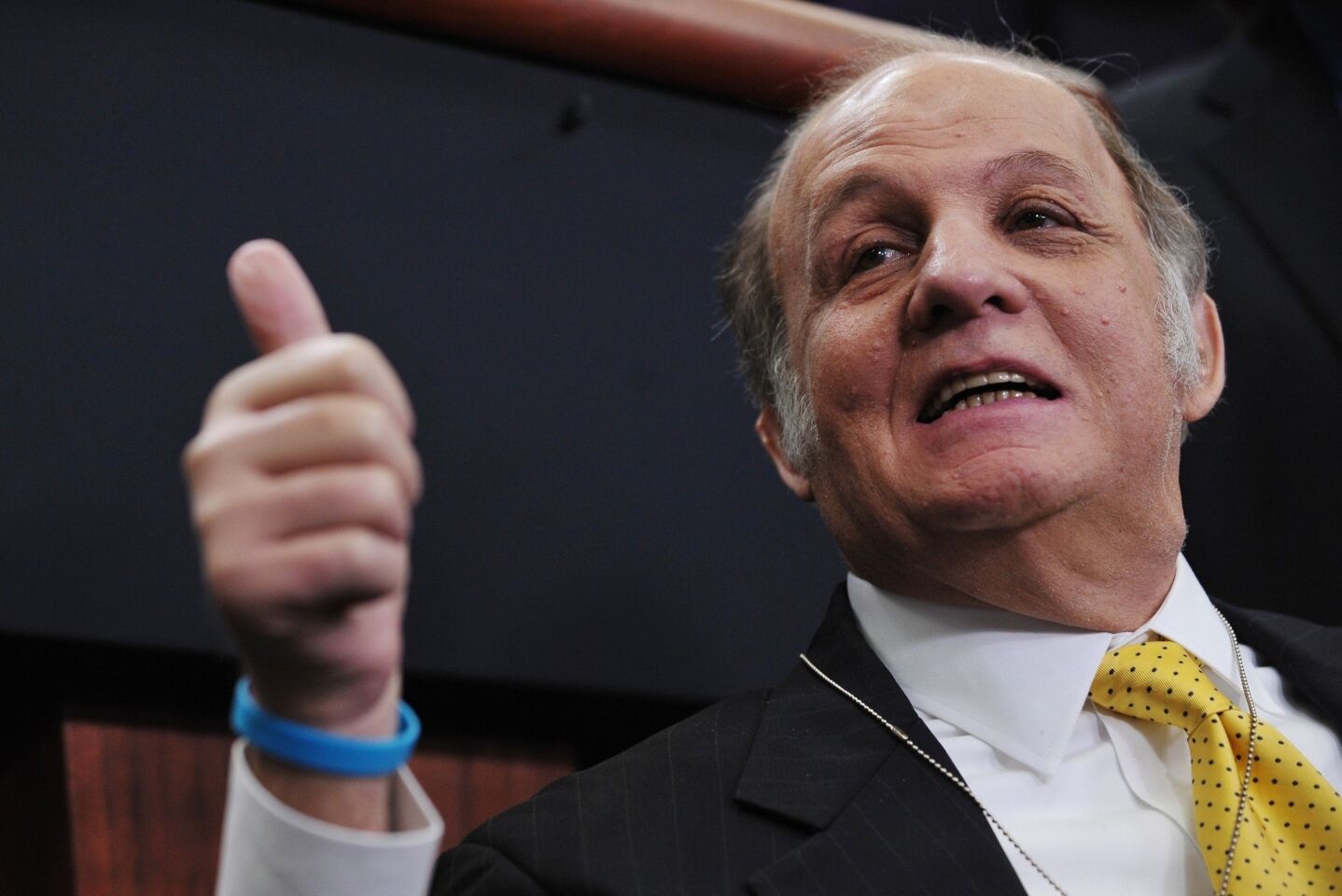 Former White House spokesman James S. "Jim" Brady gave his name to a gun-control law after surviving a devastating gunshot wound to his head during the 1981 assassination attempt on President Reagan. He was 73.
(Mandel Agan / AFP/Getty Images)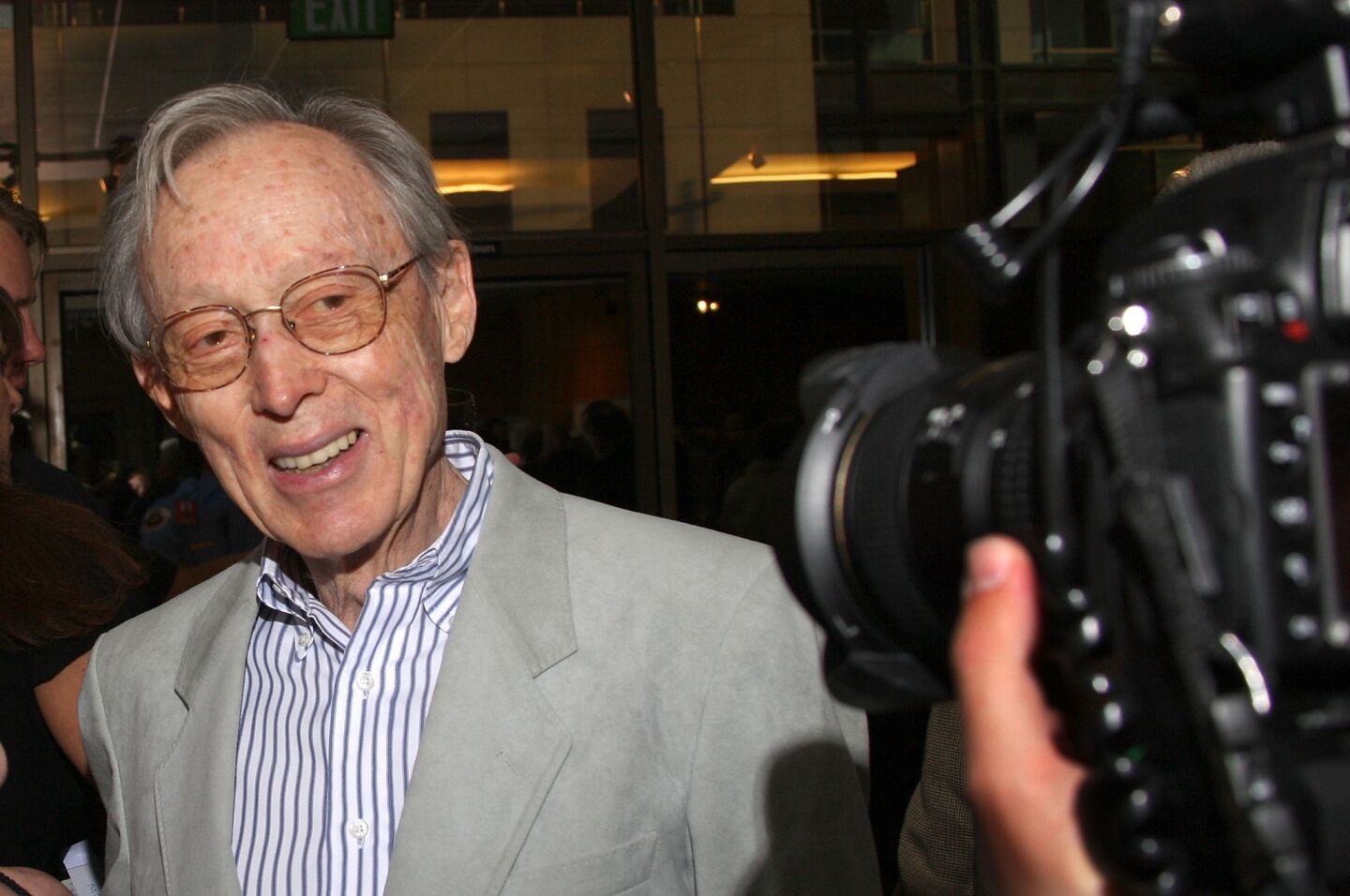 The grandmaster of special-effects makeup, Smith broke ground in the 1970s with his work on films such as "Little Big Man" and "The Exorcist." He received an Academy Award in 1985 for aging F. Murray Abraham into an elderly composer in the film "Amadeus." He was 92.
(Frederick M. Brown / Getty Images)
A dynamic, public-spirited leader, Rich rose to the heights of academic administration at UCLA before serving 10 years as president of the Los Angeles County Museum of Art. She was 71.
(Christine Cotter / Los Angeles Times)
Van Kirk was the last surviving crew member of the Enola Gay, which dropped the first nuclear bomb in the history of warfare over Hiroshima, Japan, in 1945. He was 93.
(Bita Honavar / EPA)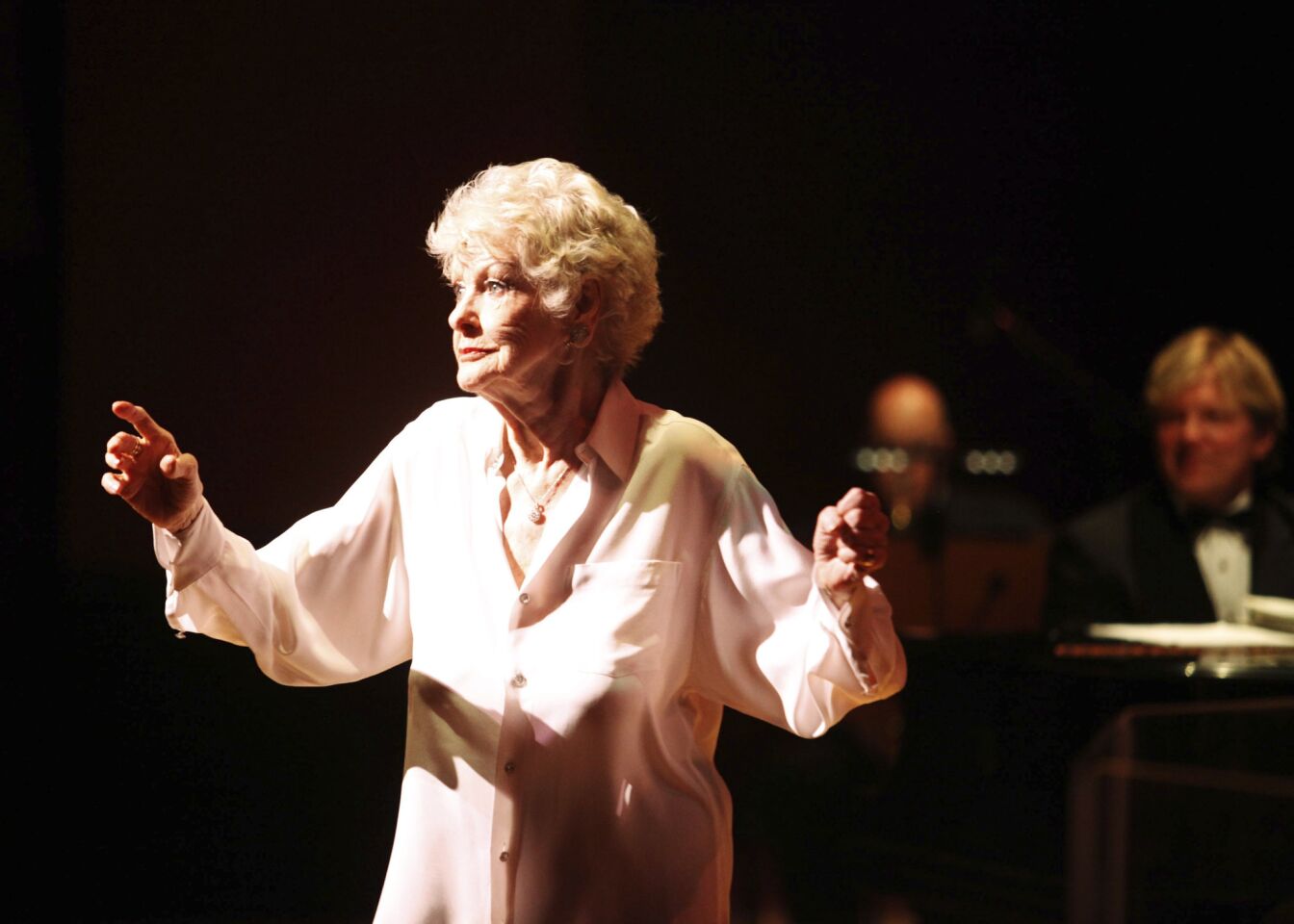 The raspy-voiced actress enlivened the New York stage for more than six decades. Her lengthy theater career included a Tony-winning one-woman show and collaborations with Stephen Sondheim and Edward Albee. She was 89.
(Barbara Davidson / Los Angeles Times)
The rail-thin blues guitarist was known for his scorching riffs, flowing white hair and gravelly, hard-times voice. In 1988, Winter became the first white musician named to the Blues Foundation Hall of Fame. He was 70.
(AFP / Getty Images)
The groundbreaking Soviet foreign minister later became the president of an independent Georgia. In the final years of the Soviet Union, he helped topple the Berlin Wall and end the Cold War. He was 86.
(AFP / Getty Images)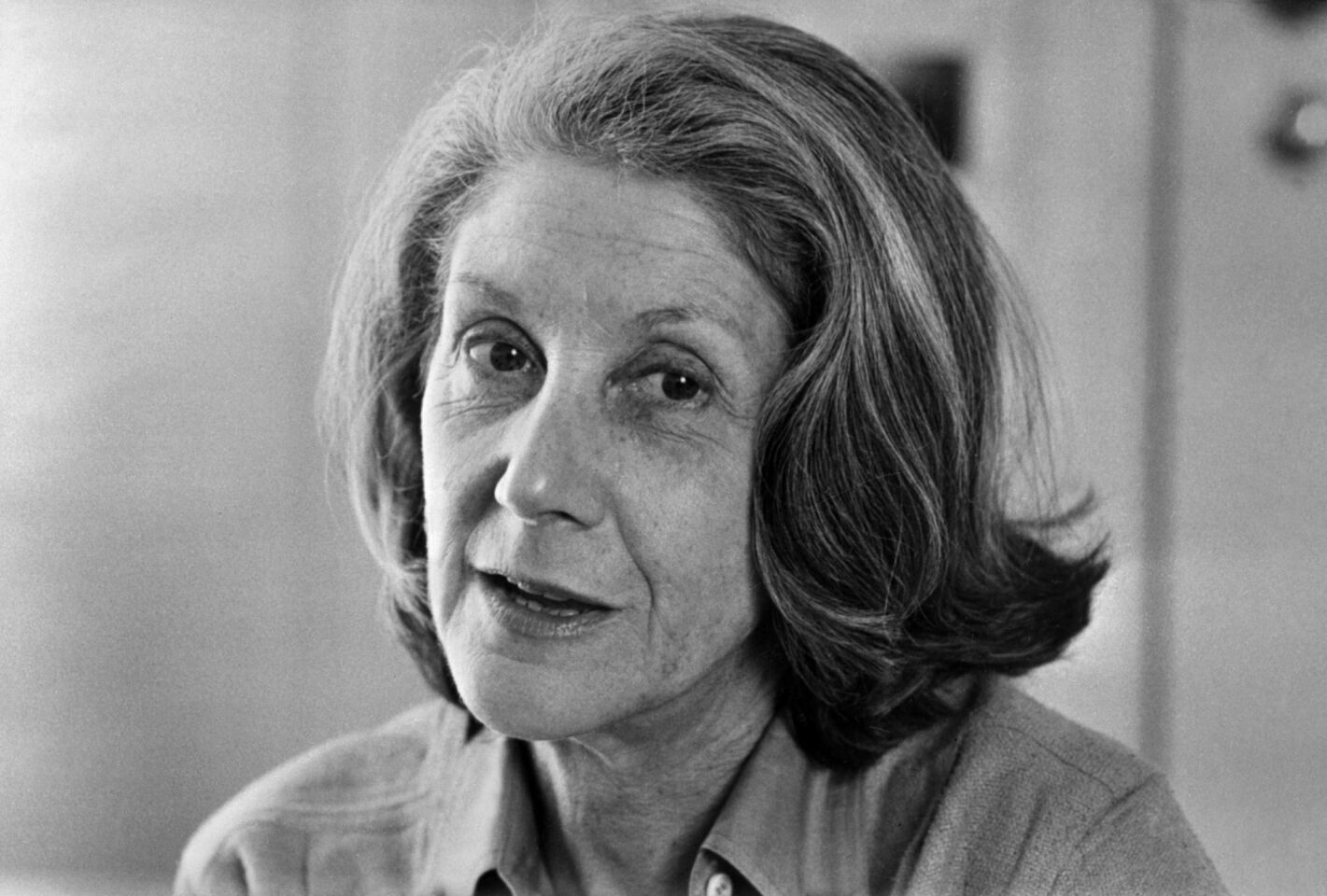 The South African writer won fame and a Nobel Prize as a chronicler of apartheid. Her work conveyed the visible and hidden wounds of racial injustice, corruption and abuses of freedom. She was 90.
(Pierre Haski / AFP / Getty Images)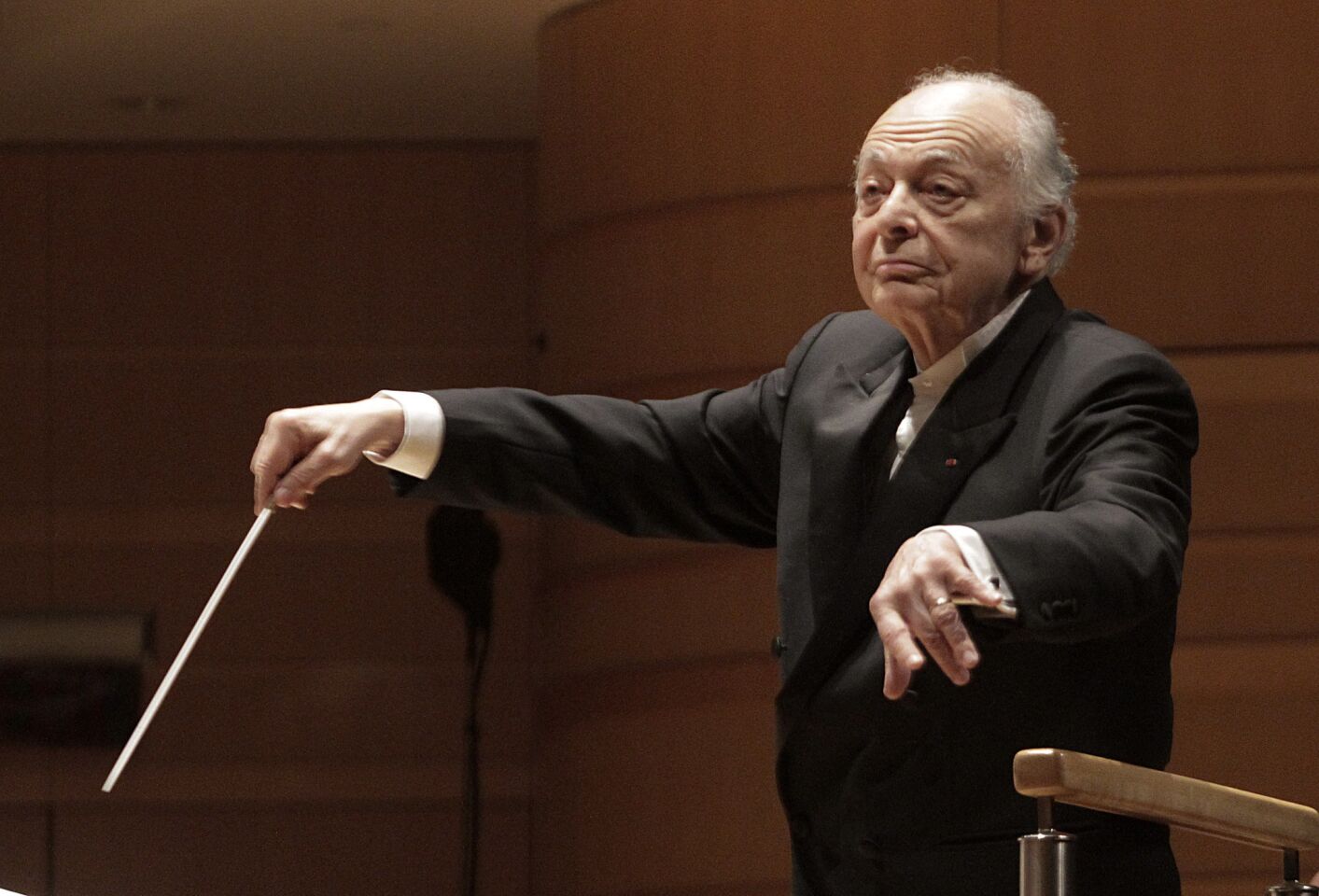 The world-renowned conductor held top posts with the Vienna State Opera, the Cleveland Orchestra and the New York Philharmonic, among others. Over the course of his career, he conducted an average of two concerts a week for more than 70 years. He was 84.
(Lawrence K. Ho / Los Angeles Times)
The doyenne of the modeling business, Ford co-founded an agency that set standards for the industry. She launched superstars such as Brooke Shields, Christie Brinkley and Naomi Campbell, and shaped American ideals of beauty in the 1960s and beyond. She was 92.
(Evan Agostini / Getty Images)
Mistakenly declared dead during World War II, the former Olympic track star endured more than two years in a Japanese prison camp. His life became the subject of the book and film "Unbroken." He was 97.
(Richard Hartog / Los Angeles Times)
The Oscar-nominated writer-director excelled at mining the urban middle class for laughs as well as tears in such movies as "Bob & Carol & Ted & Alice" and "Down and Out in Beverly Hills." He was 84.
(Christina House / For The Times)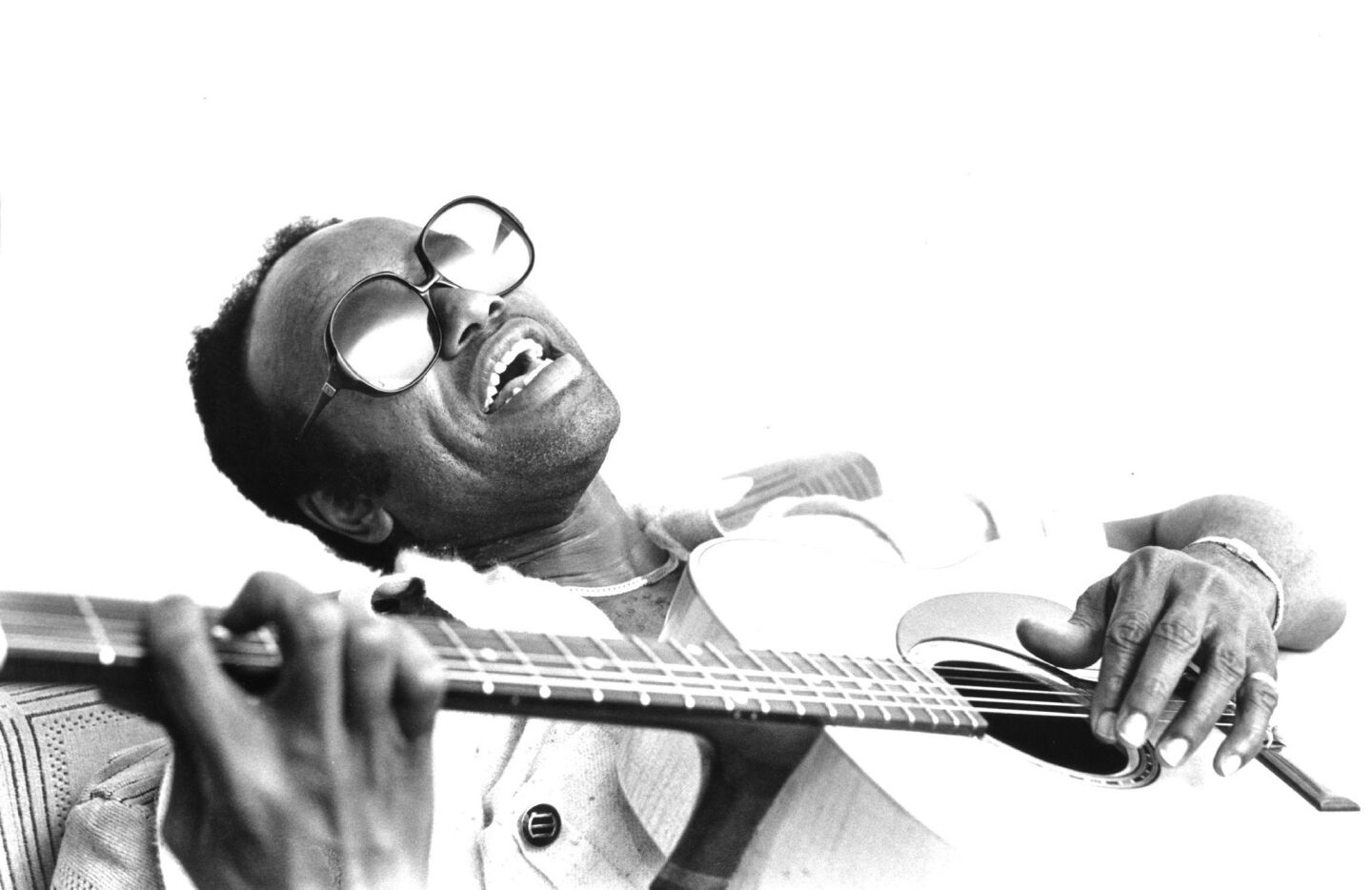 The legendary soul and gospel singer was mentored by Sam Cooke and played alongside Elvis Presley and Sly Stone. He wrote "It's All Over Now," which became a No. 1 hit for the Rolling Stones in 1964. He was 70.
(David Corio / Getty Images)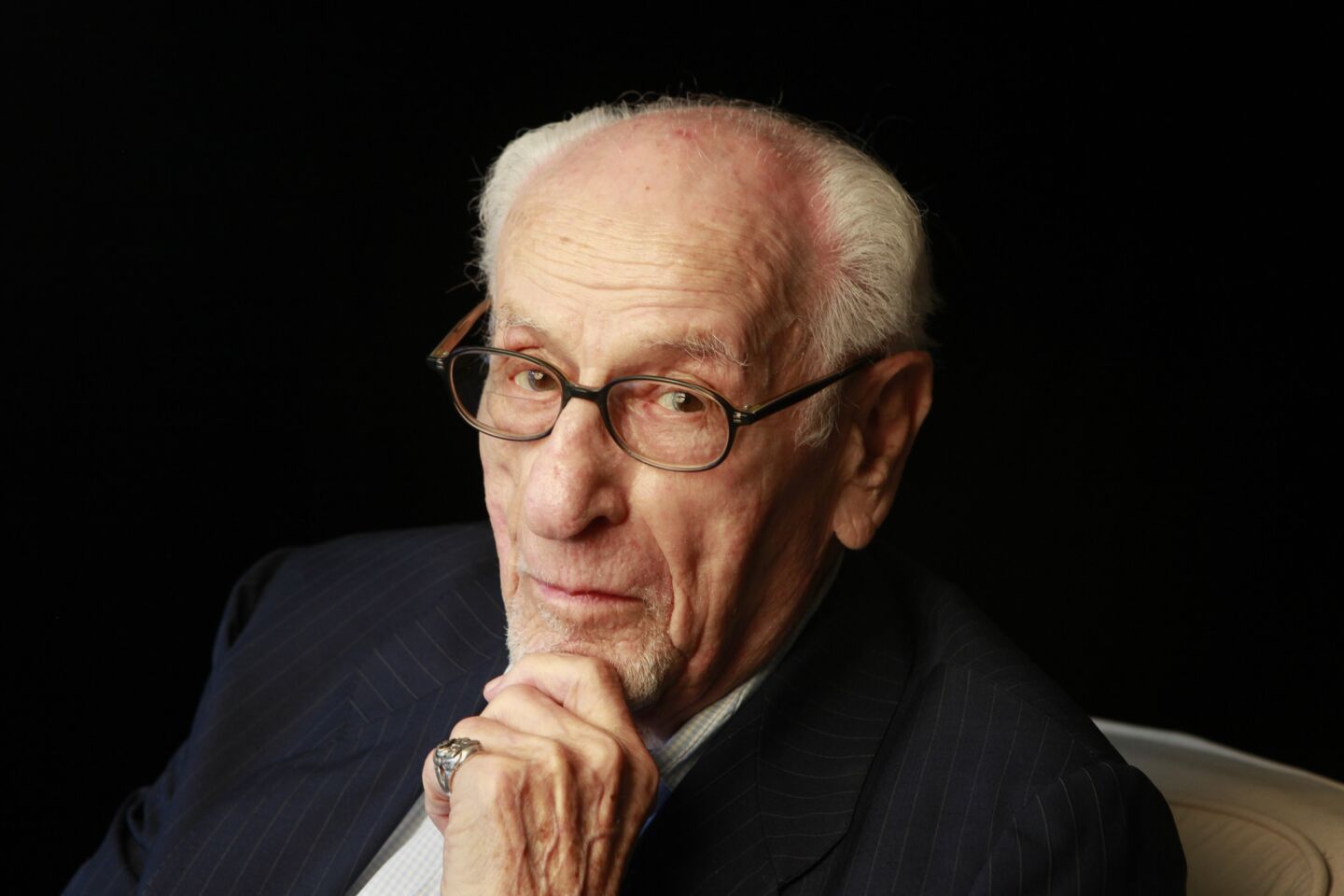 The veteran stage, screen and television actor was known for his roles in Tennessee Williams' plays on the New York stage but gained fame in Hollywood for playing bandits in movies including "The Magnificent Seven" and "The Good, the Bad and the Ugly." He was 98.
(Carolyn Cole / Los Angeles Times)
The prolific jazz pianist and composer cofounded the legendary Jazz Messengers, pioneered the genre known as hard bop and influenced generations of musicians with a style that encompassed all his musical loves: gospel, blues, Latin rhythm. He was 85.
(Luis Sinco / Los Angeles Times)
The Los Angeles-based disc jockey pioneered the nationally syndicated countdown-style radio show. His warm, distinctively husky tenor became one of the country's most instantly recognizable voices. He was 82.
(Gary Friedman / Los Angeles Times)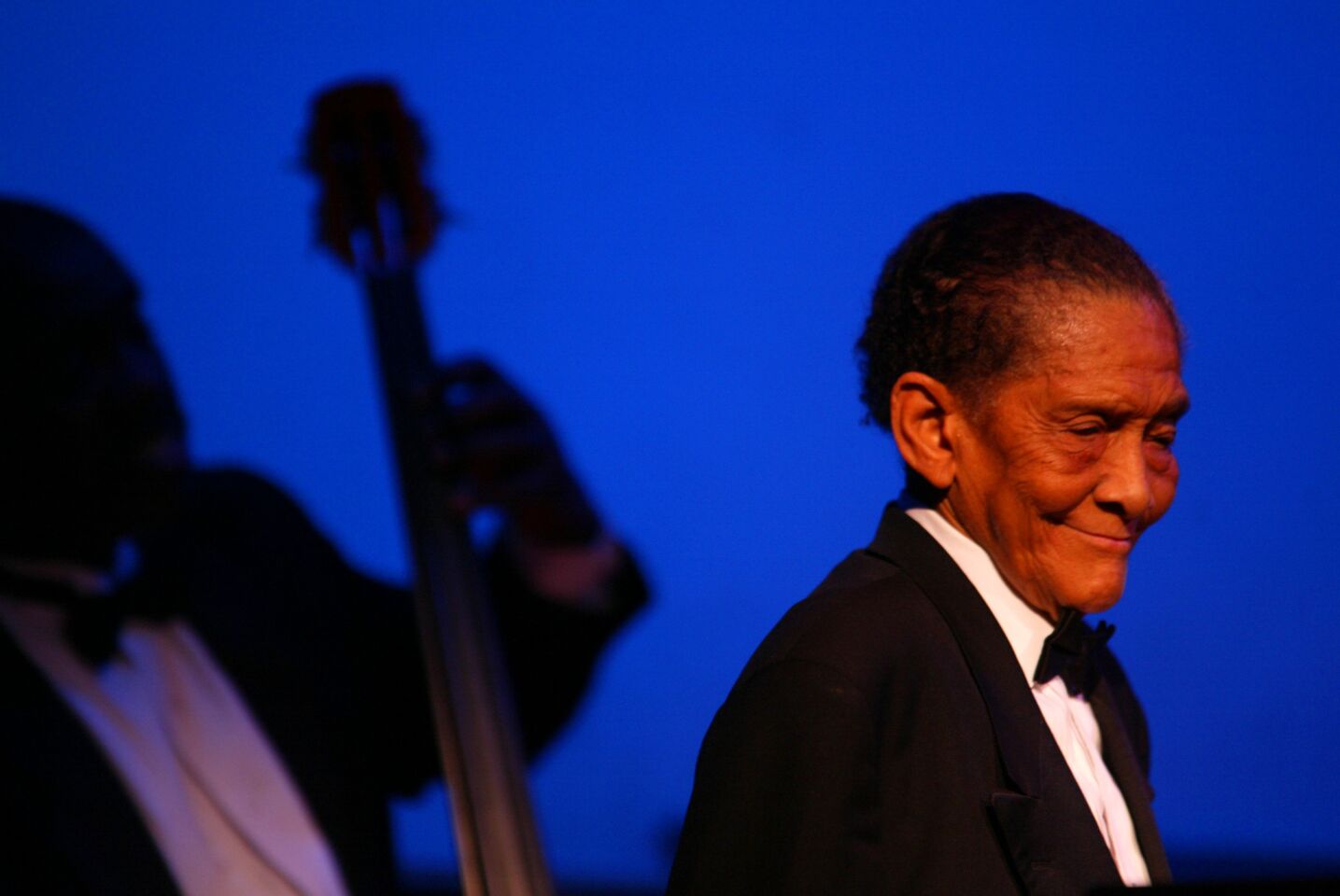 Often called "Little Jimmy Scott" for his small stature and memorable, high-pitched voice, Scott was one of the jazz world's most unique sounds. His voice earned praise from the likes of Ray Charles, Madonna and Lou Reed. He was 88.
(Kevin P. Casey / Los Angeles Times)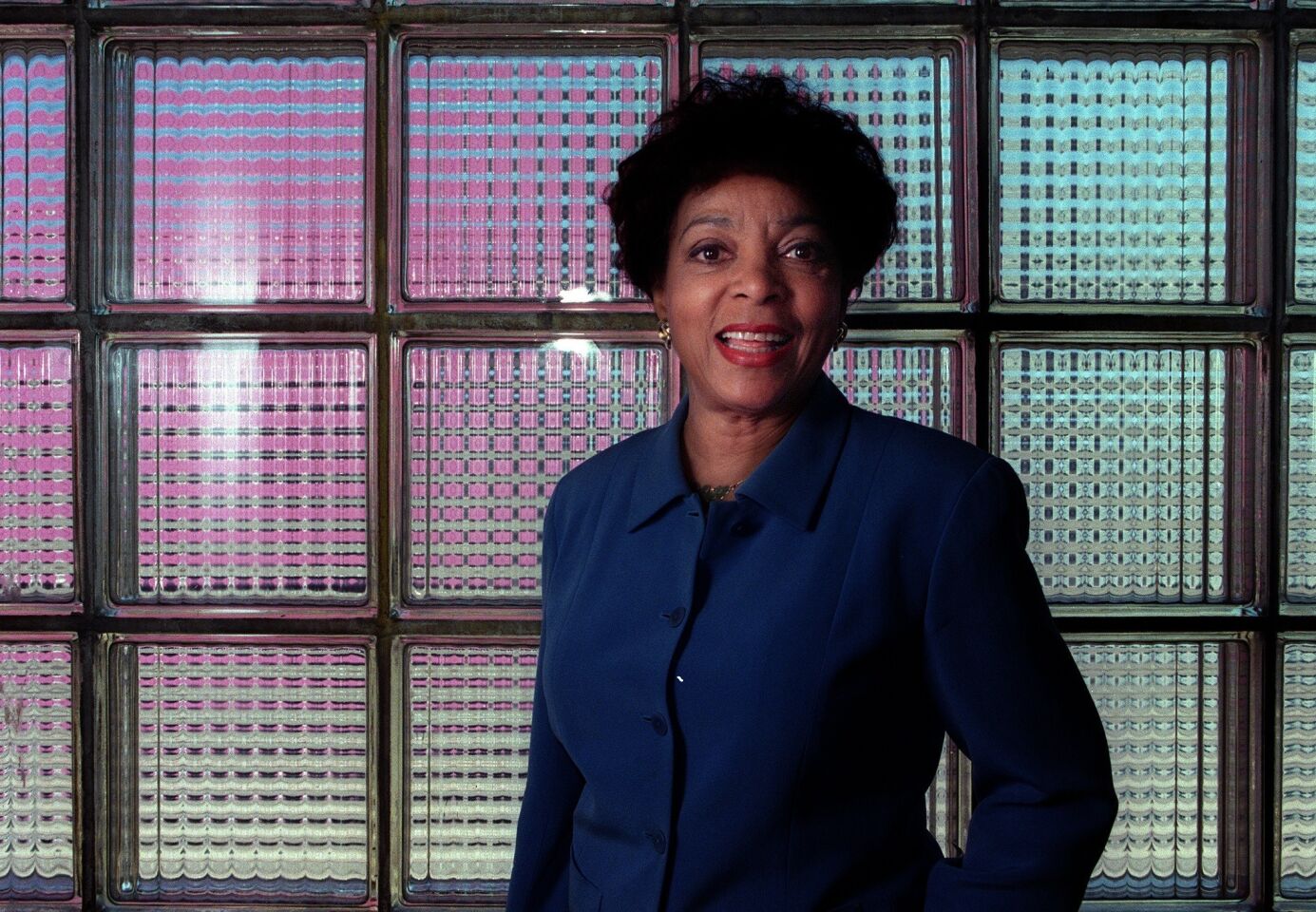 The actress was known as much for her activism as for her powerful stage and movie roles in productions including "A Raisin in the Sun." She was 91.
(Lawrence K. Ho / Los Angeles Times)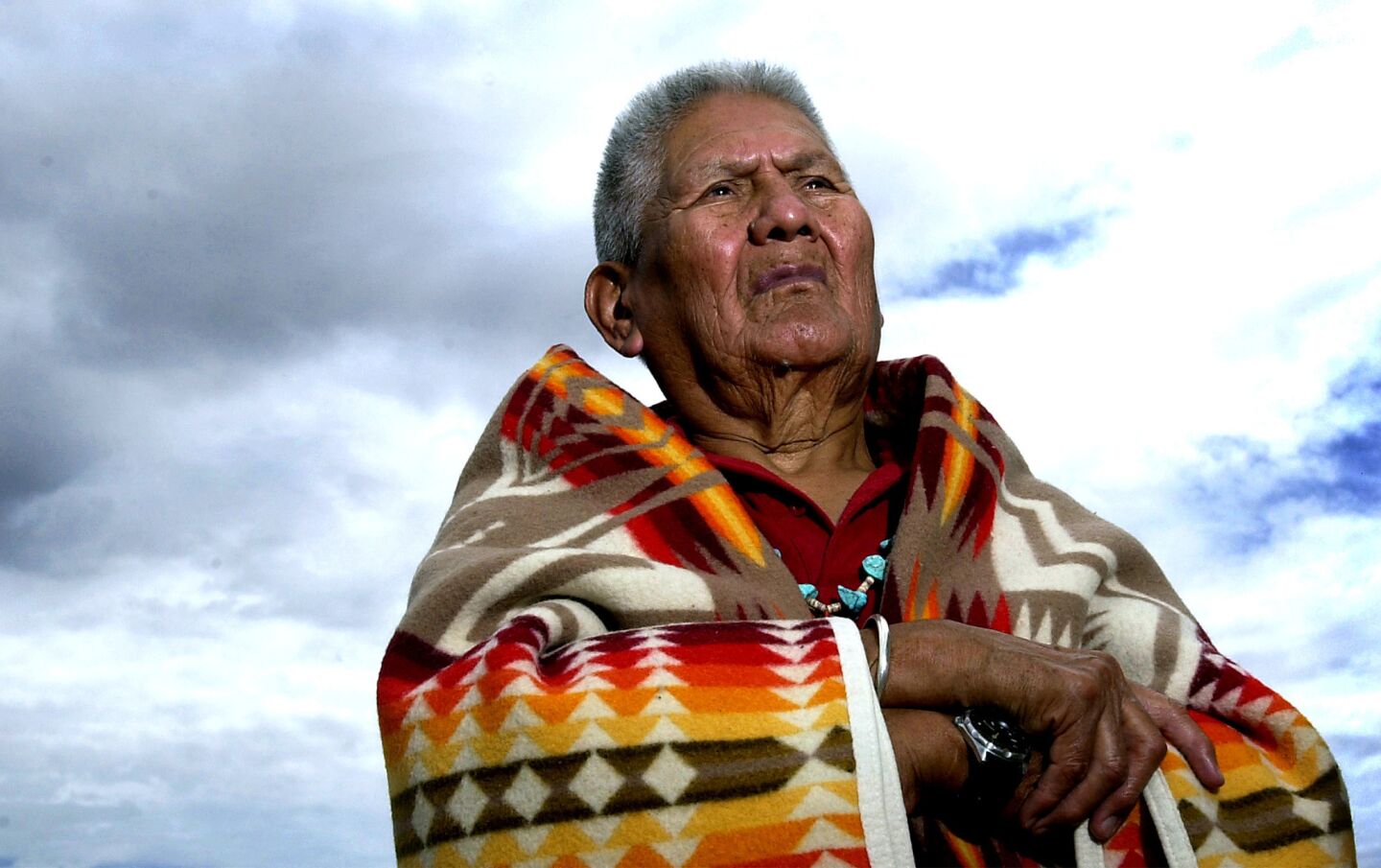 During World War II, Nez was part of a top-secret group that became known as the Navajo code talkers. Using the Navajo language, they developed an unbreakable military communications code. He was 93.
(Jake Schoellkopf / For The Times)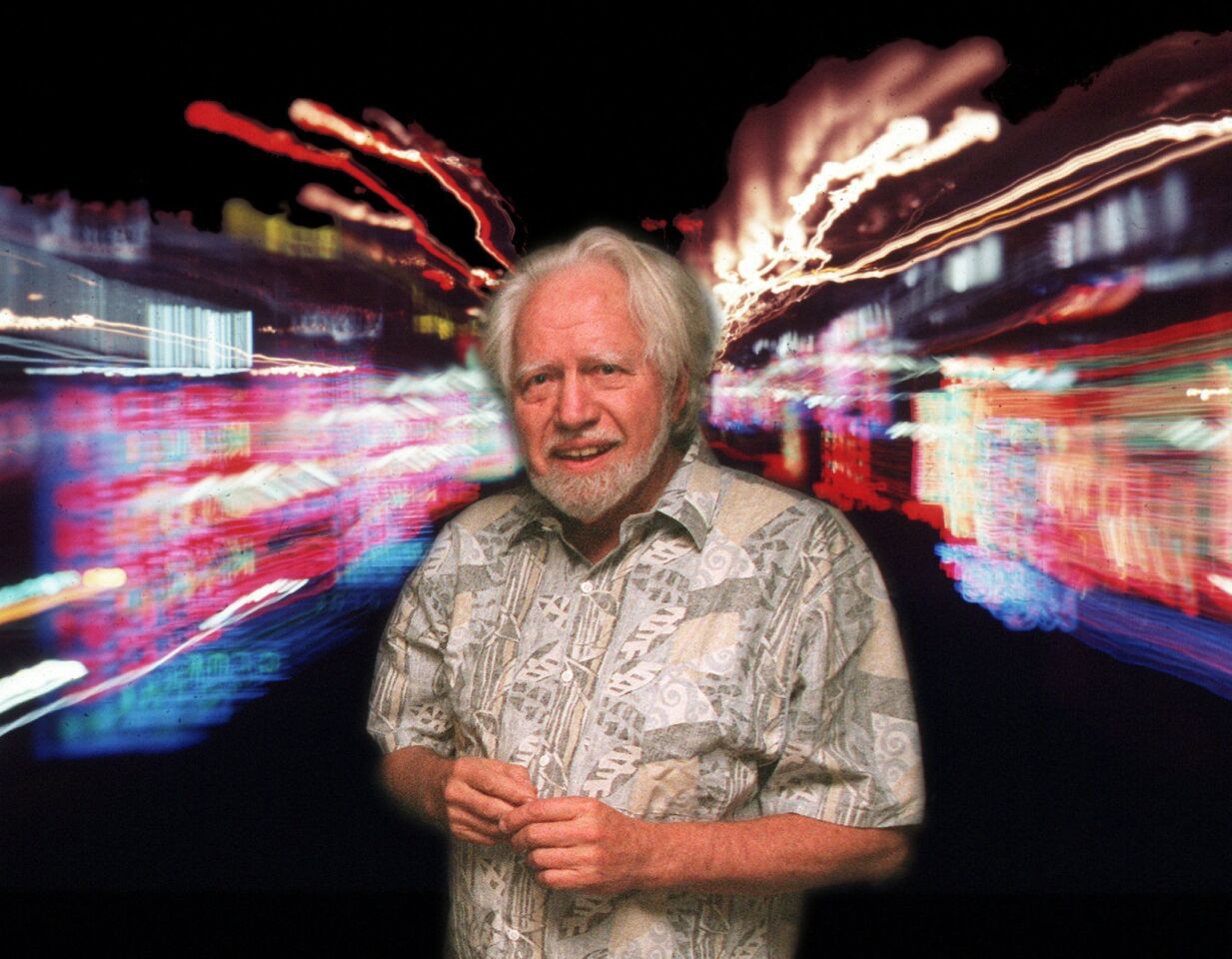 The biochemist in 1976 synthesized a psychedelic drug that was later called Ecstasy. He was 88.
(Bob Carey / Los Angeles Times)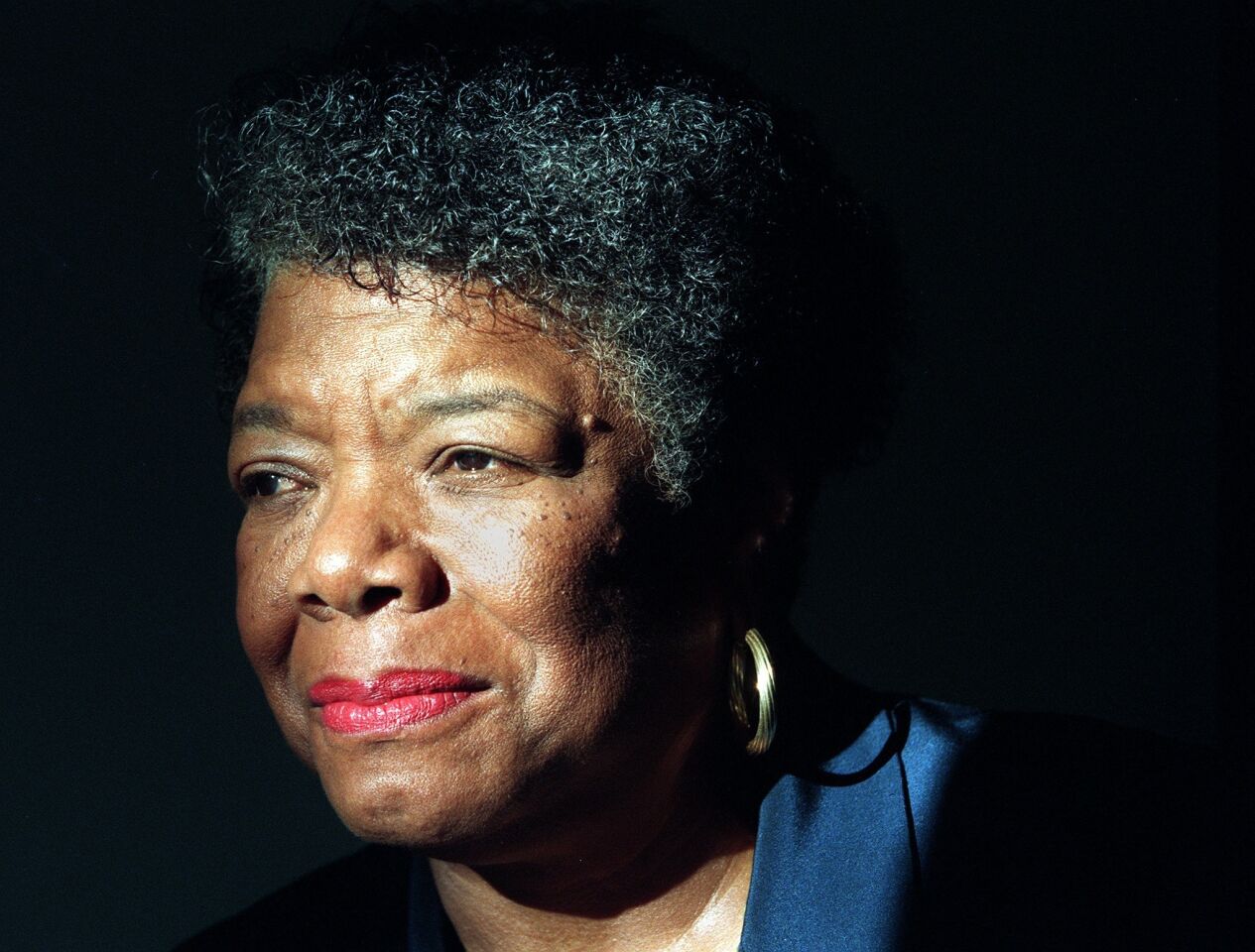 The acclaimed author of "I Know Why the Caged Bird Sings" rose from poverty, segregation and violence to become a force on stage, screen and the printed page. She was 86.
(Gary Friedman / Los Angeles Times)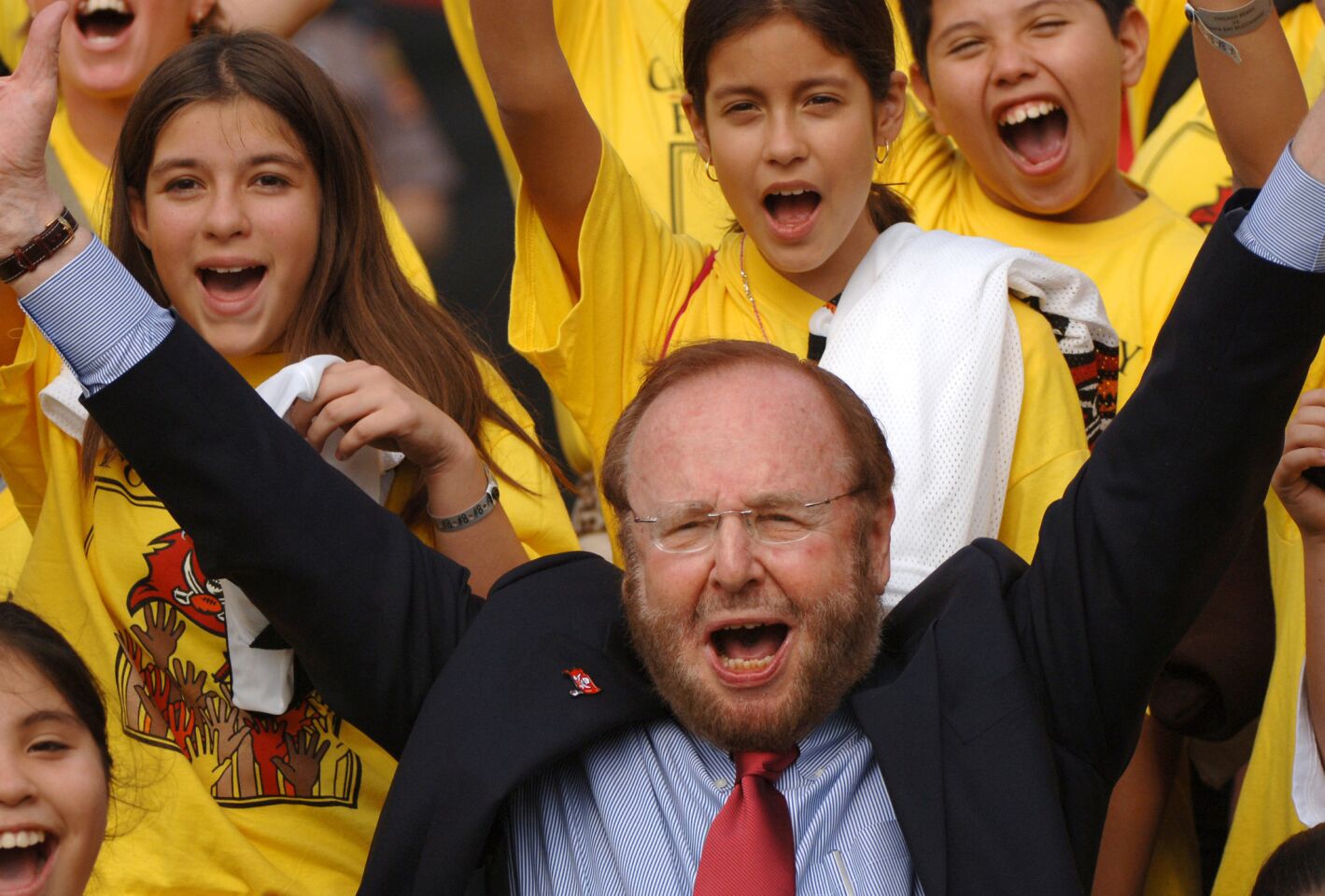 Rising from near-poverty as a teenager, Glazer went on to own the NFL's Tampa Bay Buccaneers and international soccer powerhouse Manchester United. He was 85.
(Al Messerschmidt / Getty Images)
The Pritzker Prize winner ushered in architecture's post-modernism movement in the 1970s. He was 80.
Full obituary
Notable deaths of 2013
(Jean-Philippe Ksiazek / AFP/Getty Images)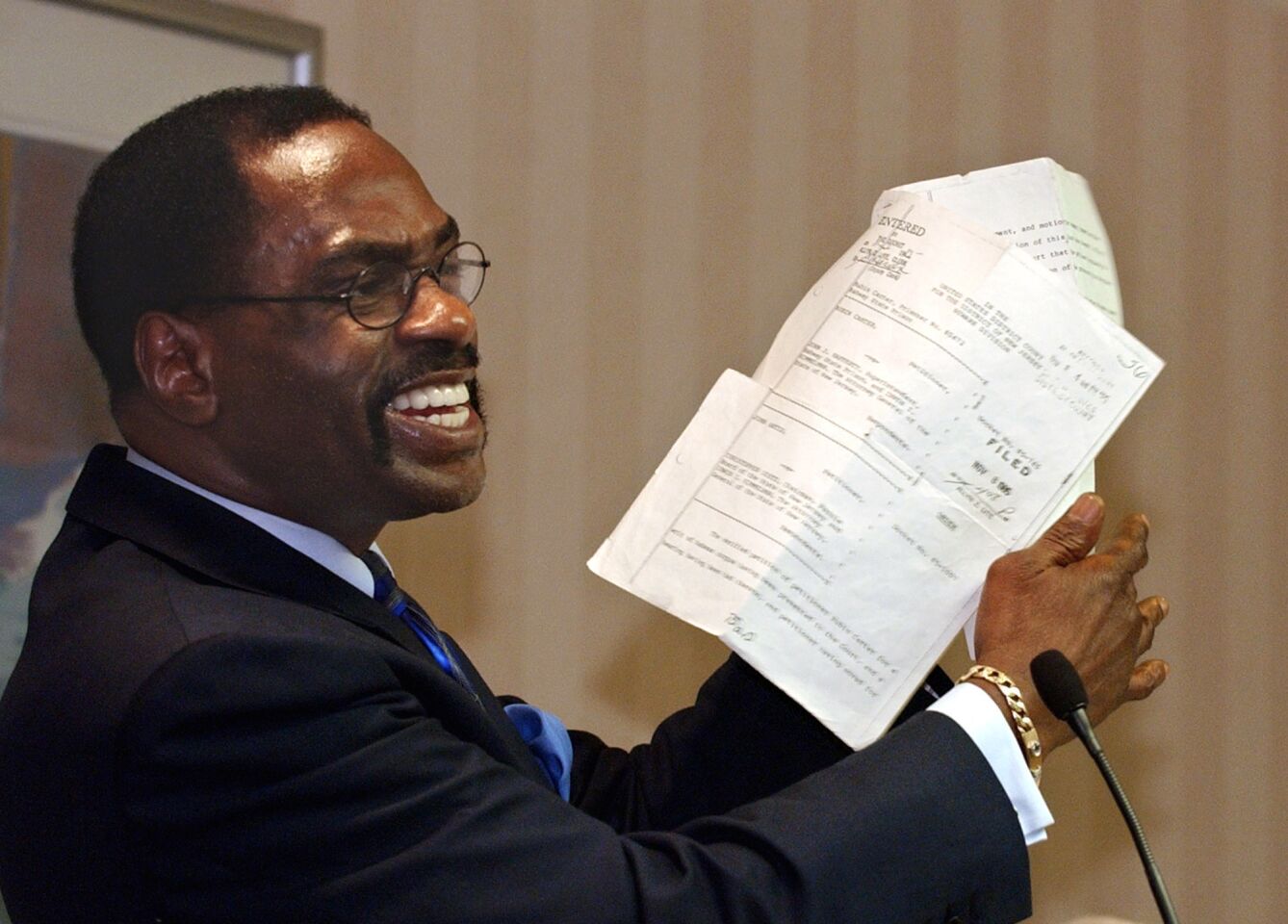 Convicted with a codefendant of three 1966 New Jersey barroom murders they did not commit, Carter was the subject of a Dylan anthem and a 1999 film starring Denzel Washington. He was 76.
(Rich Pedroncelli / Associated Press)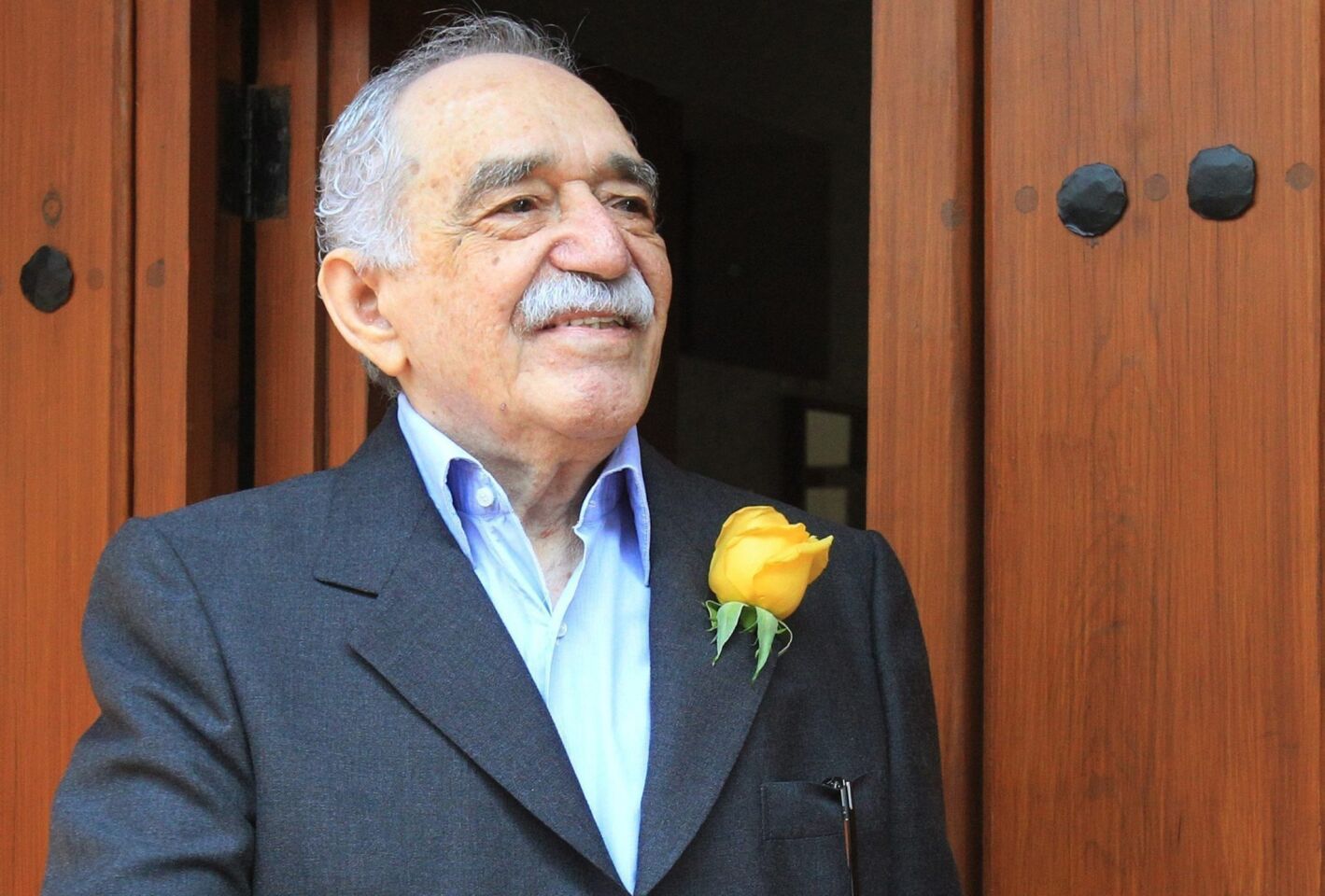 The Nobel Prize-winning Colombian novelist's "One Hundred Years of Solitude" enchanted millions. His influence helped fuel the international popularity of Latin American literature in the years after World War II. He was 87.
(Mario Guzman / EPA)
The only writer to win the National Book Award in both fiction and nonfiction, Matthiessen was both an elegant novelist and a rugged naturalist. He wrote graceful yet spare descriptions of the wildest places on Earth. He was 86.
(Ed Betz / Associated Press)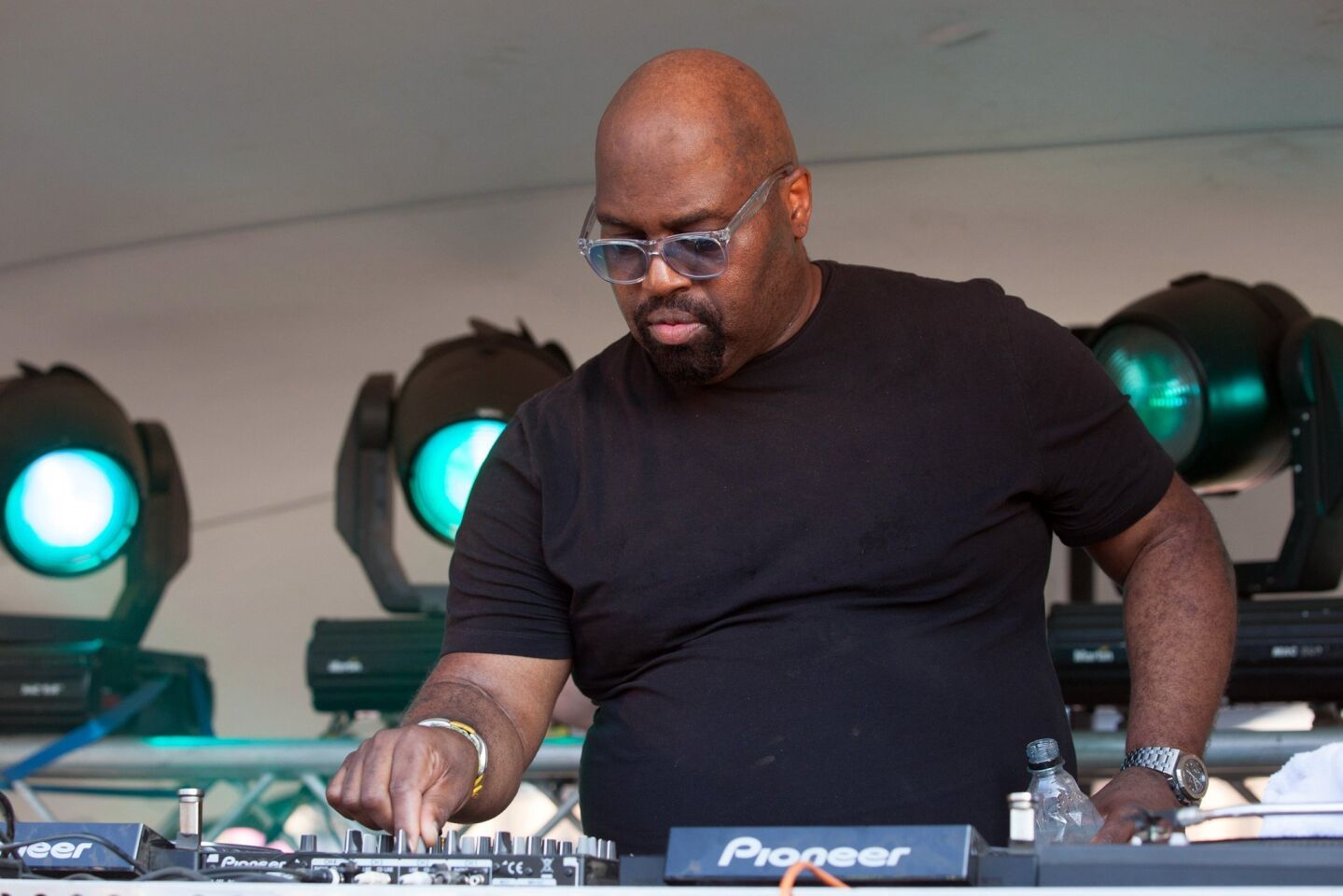 Often called the "godfather" of house music, Frankie Knuckles was instrumental in launching the electronic dance music movement in the late 1970s. He was 59.
(Derren Nugent / McClatchy-Tribune)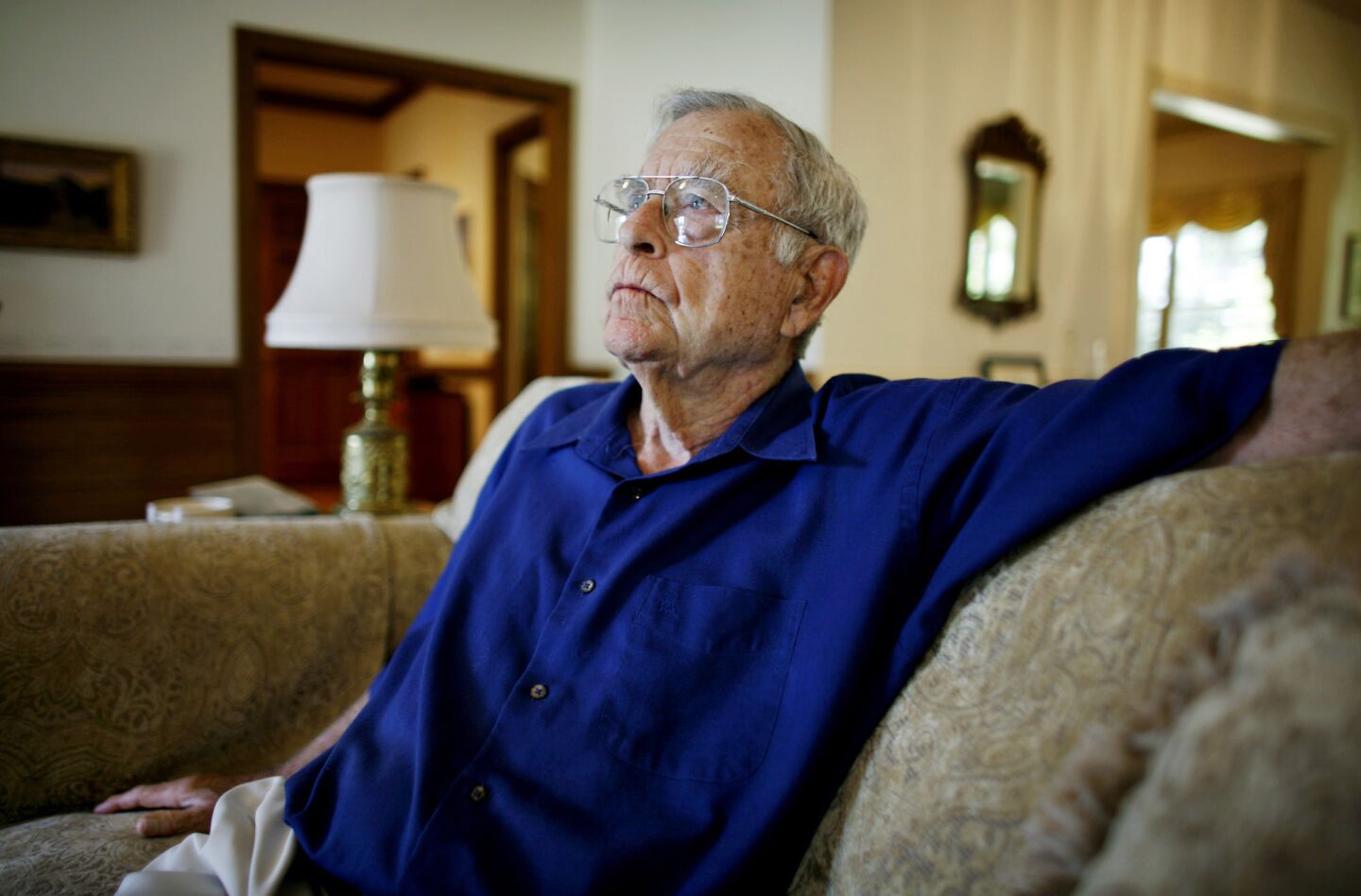 A U.S. prisoner during the Vietnam War, Jeremiah Denton let the world know that POWs were being mistreated by blinking out the word "torture" in Morse code during a TV interview. He was 89.
(Stephen M. Katz / Associated Press)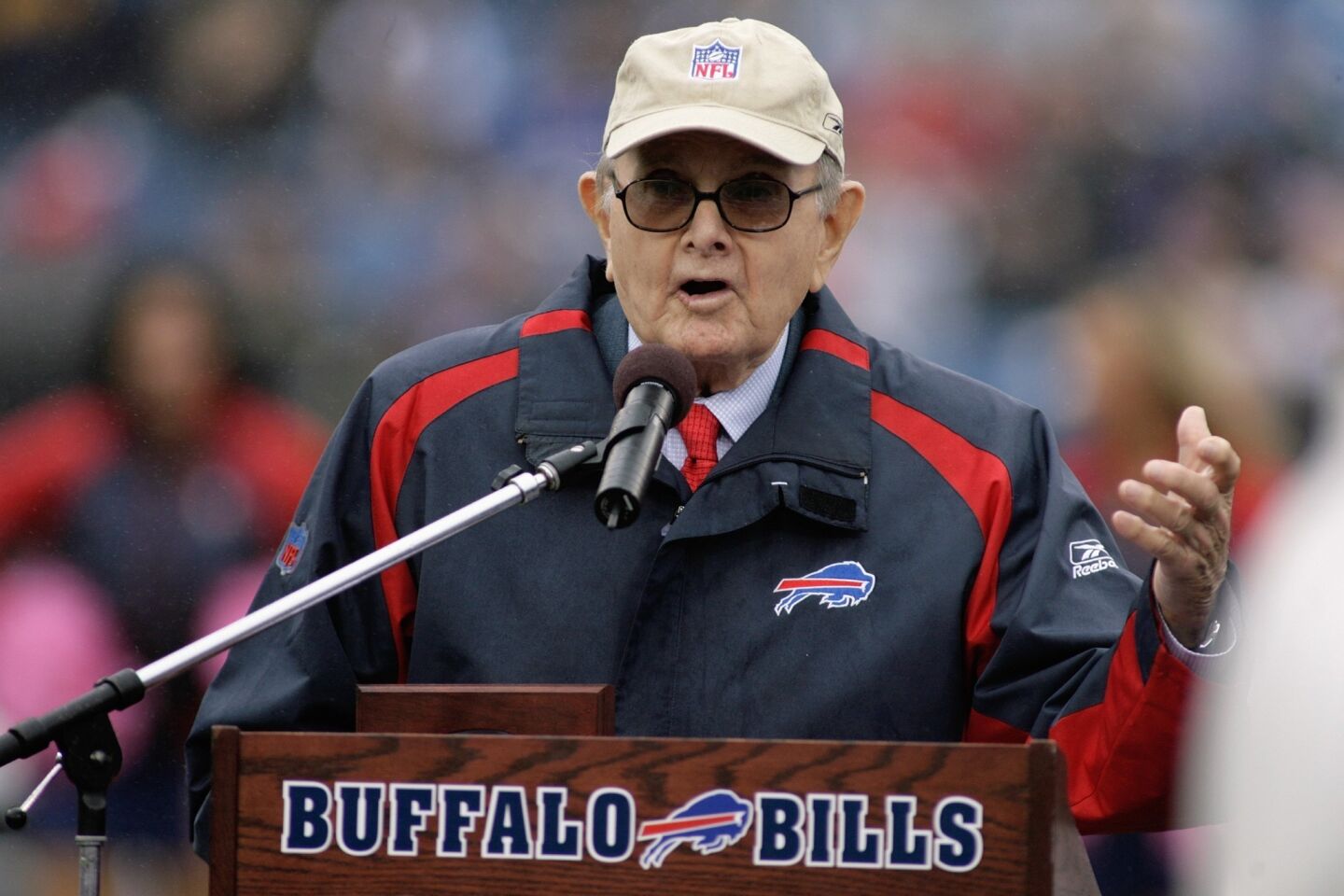 In 1959, Wilson founded the Buffalo Bills with a $25,000 investment and turned the team into western New York's defining institution. He co-founded the American Football League in 1960. He was 95.
(Rick Stewart / Getty Images)
A film and television actress who appeared opposite Frank Sinatra in the original "Ocean's Eleven," Wymore earned wider notice for her real-life role as the third and last wife of matinee idol Errol Flynn. She was 87.
(File photo / Associated Press)
A disbarred lawyer, Phelps led a small Kansas church that picketed military and celebrity funerals, preaching a doctrine of divine retribution against gays. He was 84.
(The Washington Post / Getty Images)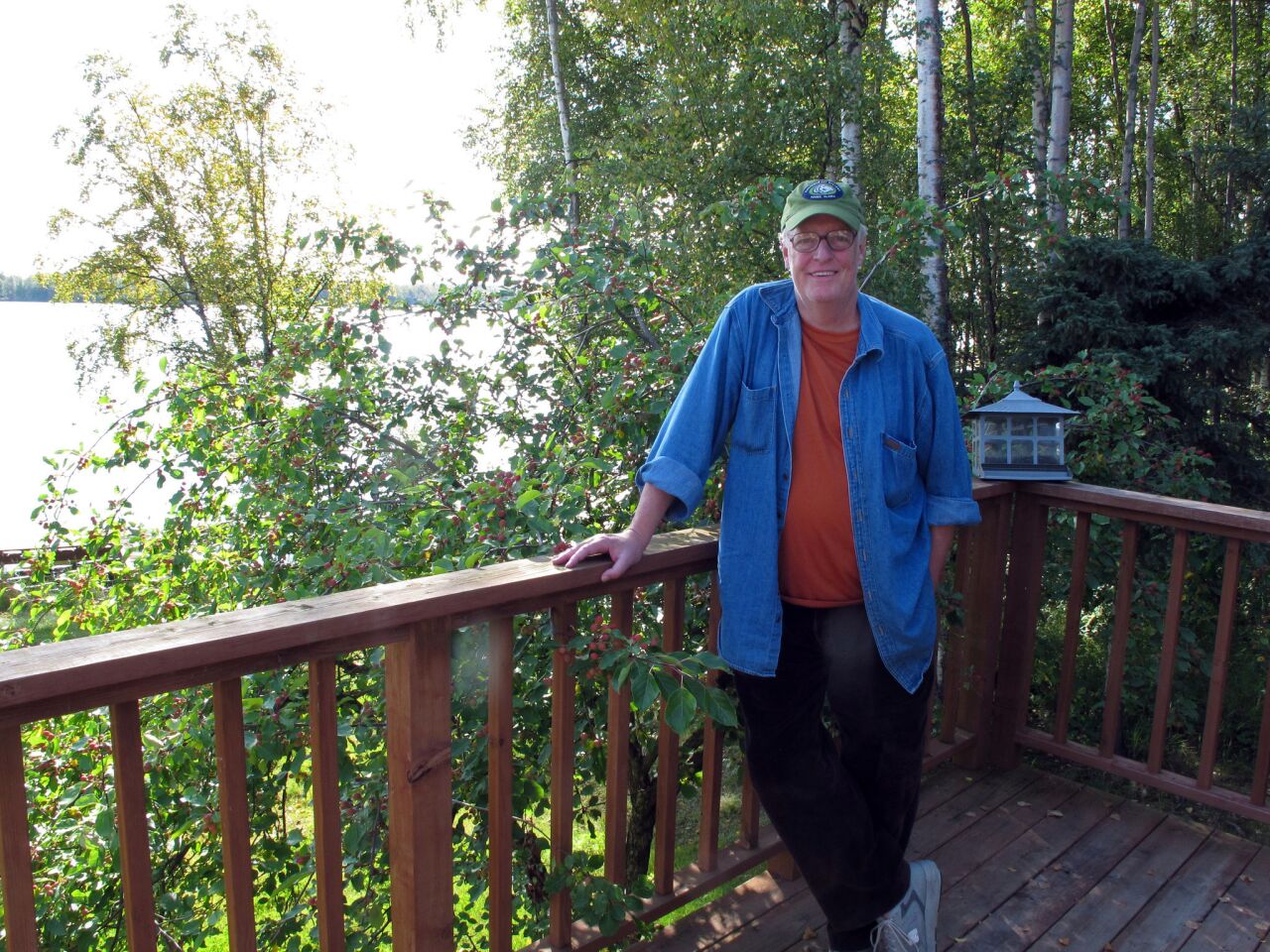 The adventurous and news-making author and reporter is best known for two works that became touchstones in their respective genres -- campaign books ("The Selling of the President") and true crime ("Fatal Vision"). He was 71.
(Dan Joling / Associated Press)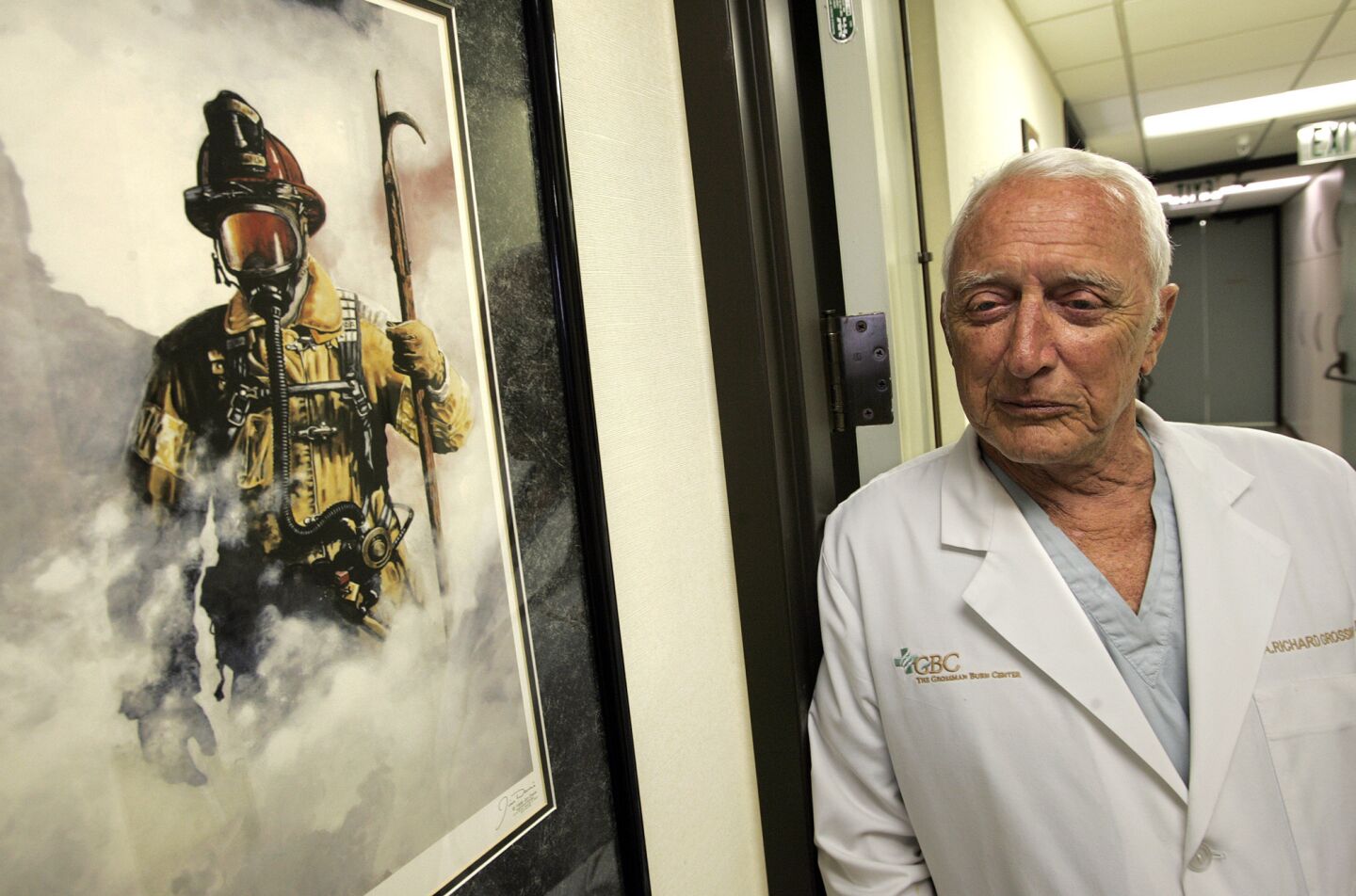 The renowned plastic and reconstructive surgeon pioneered the comprehensive care of burn patients in Sherman Oaks. He established what became the nation's largest private burn-treatment center. He was 81.
(Mel Melcon / Los Angeles Times)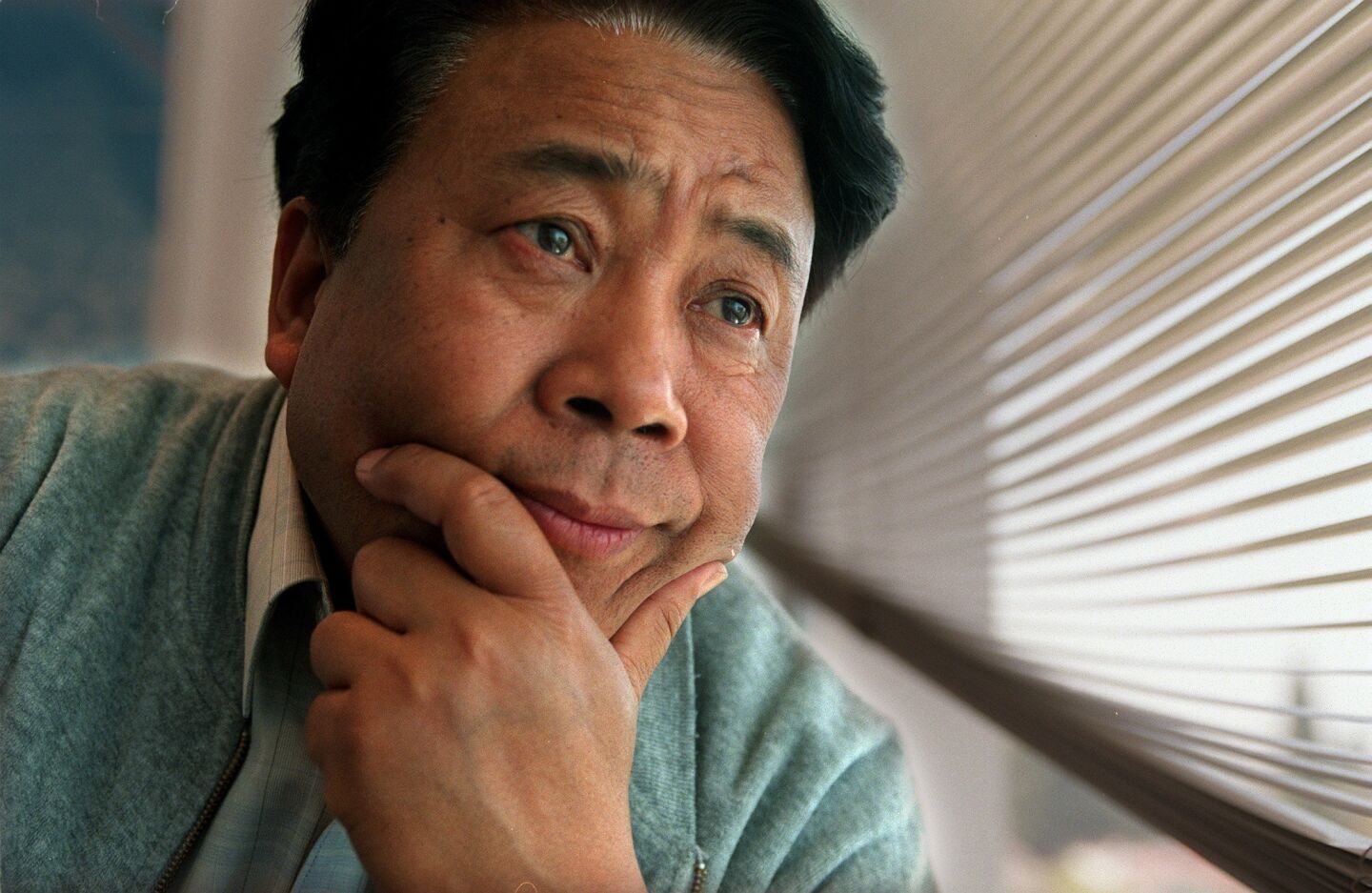 A film director made a name for himself in the '80s as head of China's most progressive film production units. He won recognition for his own pictures and as the "godfather" of now-legendary filmmakers including Zhang Yimou and Chen Kaige. He was 74.
(Gary Friedman / Los Angeles Times)
Widely thought to be the oldest survivor of the Holocaust, Herz-Sommer played piano while imprisoned in the Theresienstadt concentration camp. She is the subject of "The Lady in Number 6," a 38-minute documentary. She was 110.
(Bunbury Films / EPA)
In the D-day invasion, Walter Ehlers singlehandedly took on enemy soldiers and gun nests and exposed himself to fire to save his men. He was awarded Medal of Honor for his heroism. He was 92.
(Gary Friedman / Los Angeles Times)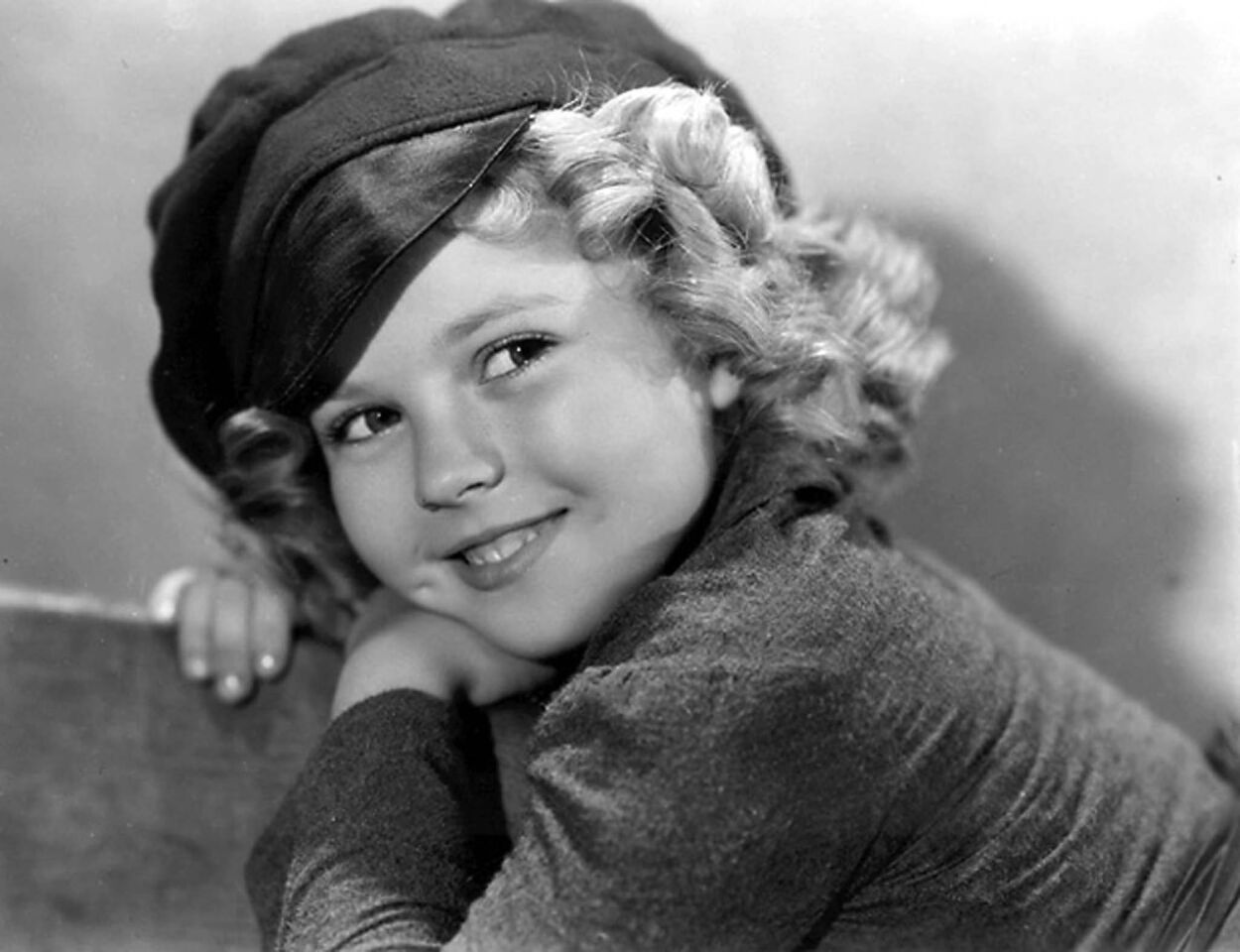 The curly-haired child star lifted a filmgoing nation's spirits during the Depression with her singing and dancing. She later returned to the spotlight as a diplomat. She was 85.
(AFP / Getty Images)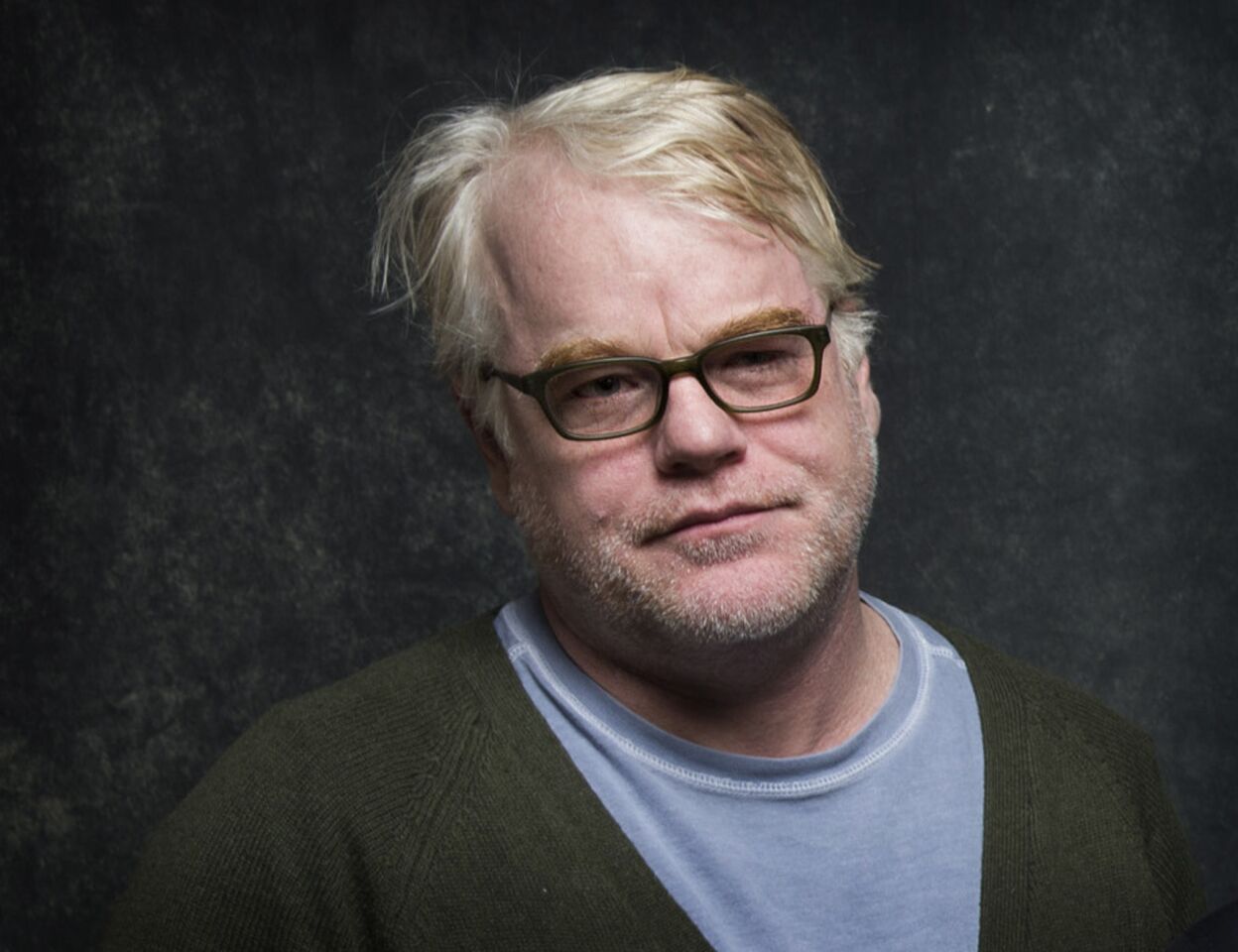 The actor whose work garnered an Academy Award, three Tony nominations and an Emmy nod was one of the most acclaimed performers of his generation. He was found dead of an apparent overdose in his New York apartment, police said. He was 46.
(Jay L. Clendenin / Los Angeles Times)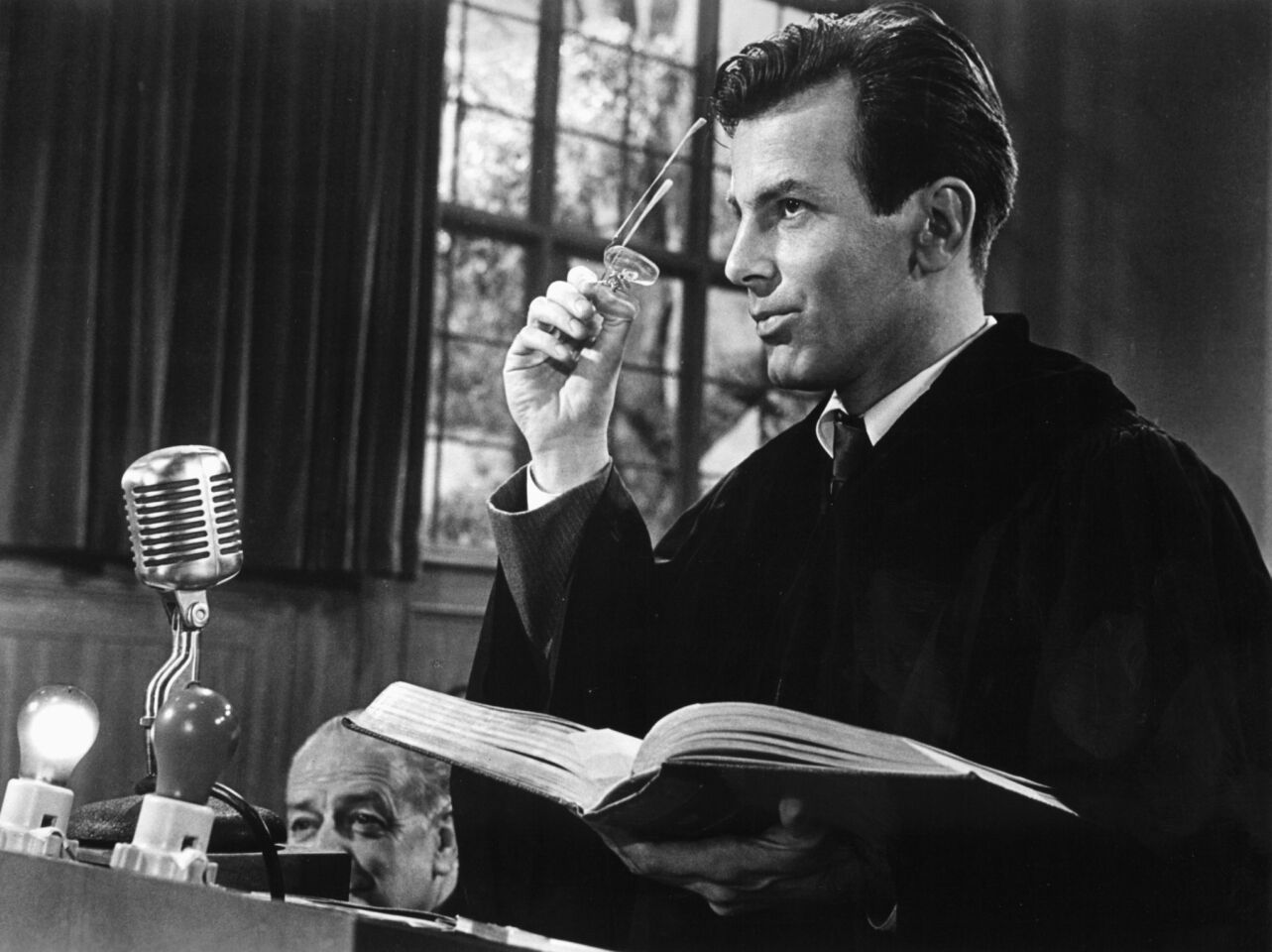 The celebrated actor won the Academy Award in 1962 for his role in "Judgment at Nuremberg." He also directed films, plays and opera. He was 83.
(Alfred Assmann / EPA)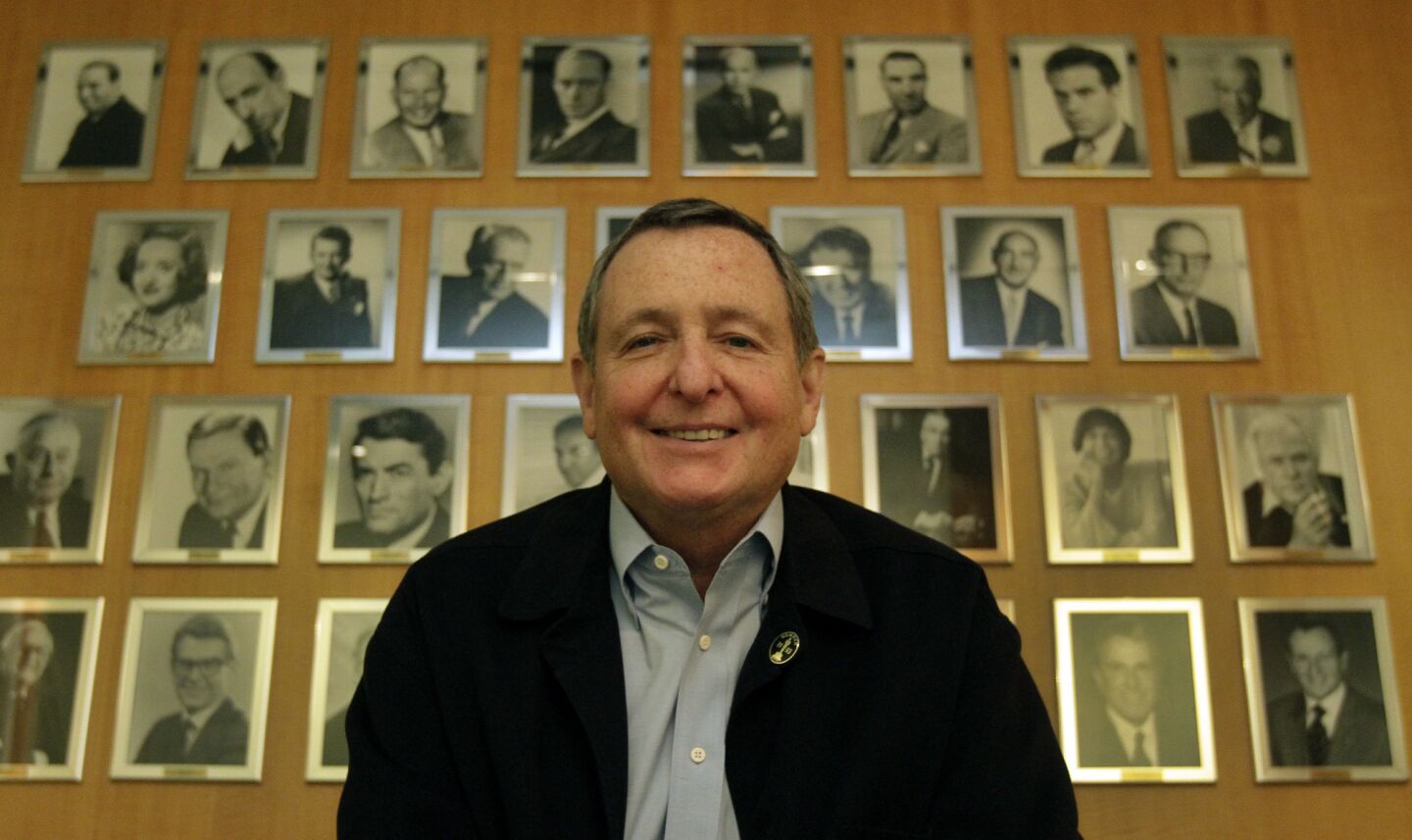 A studio executive who headed the motion picture academy, Sherak brought changes to the Academy Awards, expanding the best picture nominations from five to as many as 10. He was 68.
(Lawrence K. Ho / Los Angeles Times)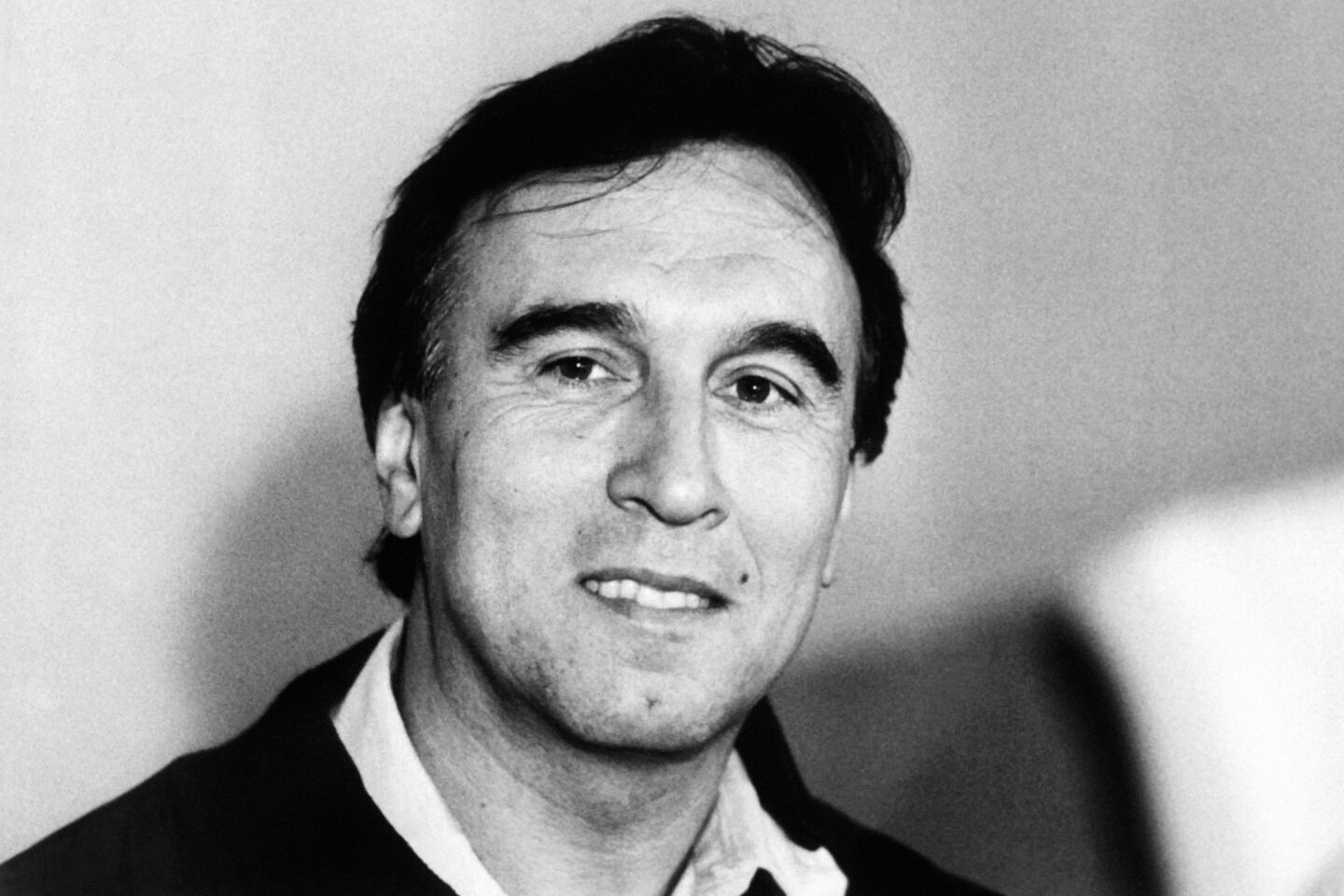 A former music director of opera houses in Milan and Vienna and symphonies in London and Berlin, the Italian conductor was known for attention to detail and respect for players. He was 80.
(AFP / Getty Images)
The former Japanese imperial army soldier hid in the Philippines jungle for 29 years after World War II ended, then gave up in 1974 after his former commander reversed his orders that he stay behind and spy on U.S. troops. He was 91.
(Jiji Press / AFP / Getty Images)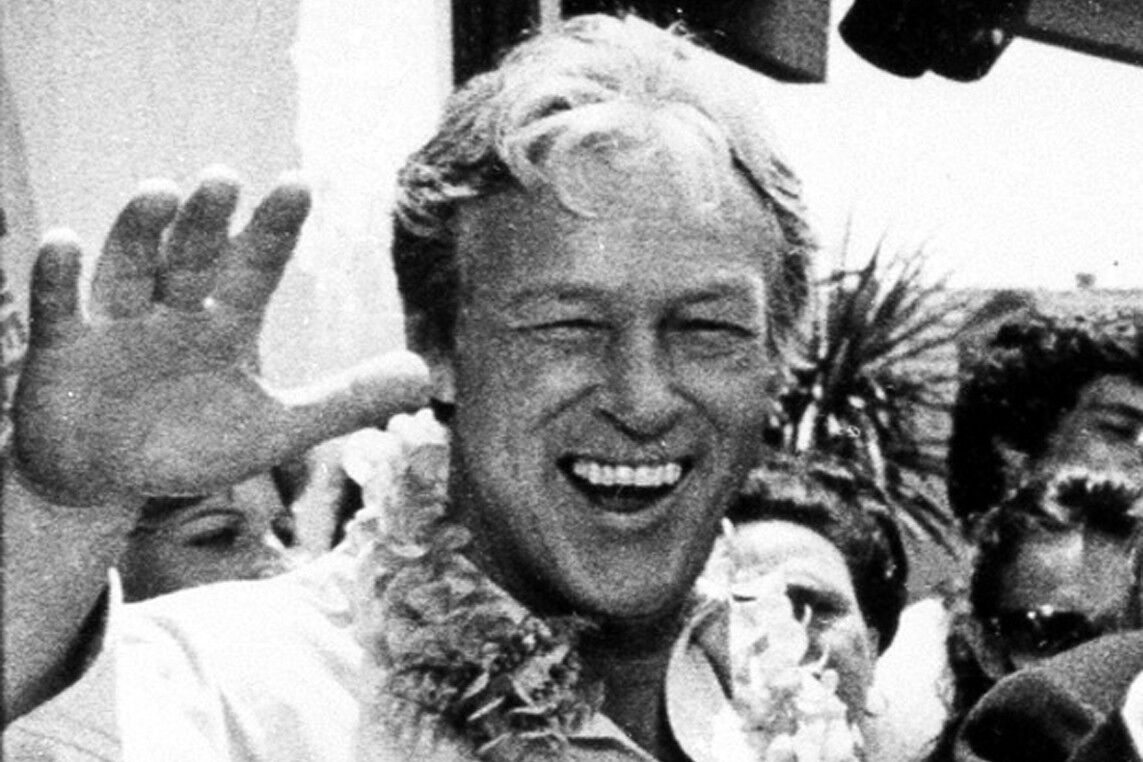 The veteran actor of TV and movie westerns achieved enduring fame as the Professor on the 1960s show "Gilligan's Island." He was 89.
(Wally Fong / Associated Press)
Israel's former prime minister was an iron-willed army general. He spearheaded Jewish settlement of Palestinian territories, then years later presided over Israel's withdrawal from the Gaza Strip. He was 85.
(Thomas Coex / AFP / Getty Images)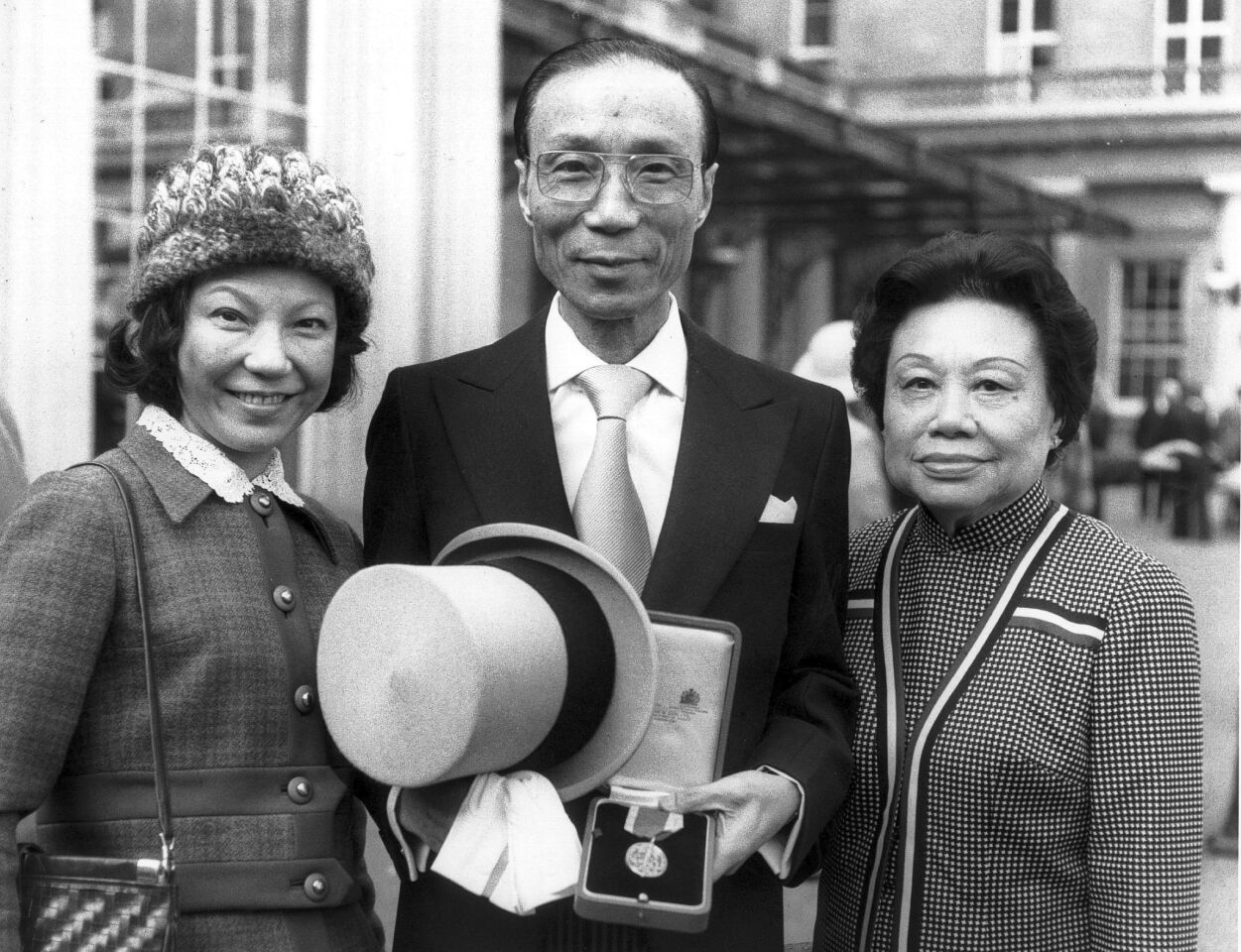 The filmmaker churned out more than 1,000 movies over 50 years from his sprawling "Hollywood East" studios in Hong Kong. His empire grew to include theaters, amusement parks and TV. He was 106.
(Central Press / Getty Images)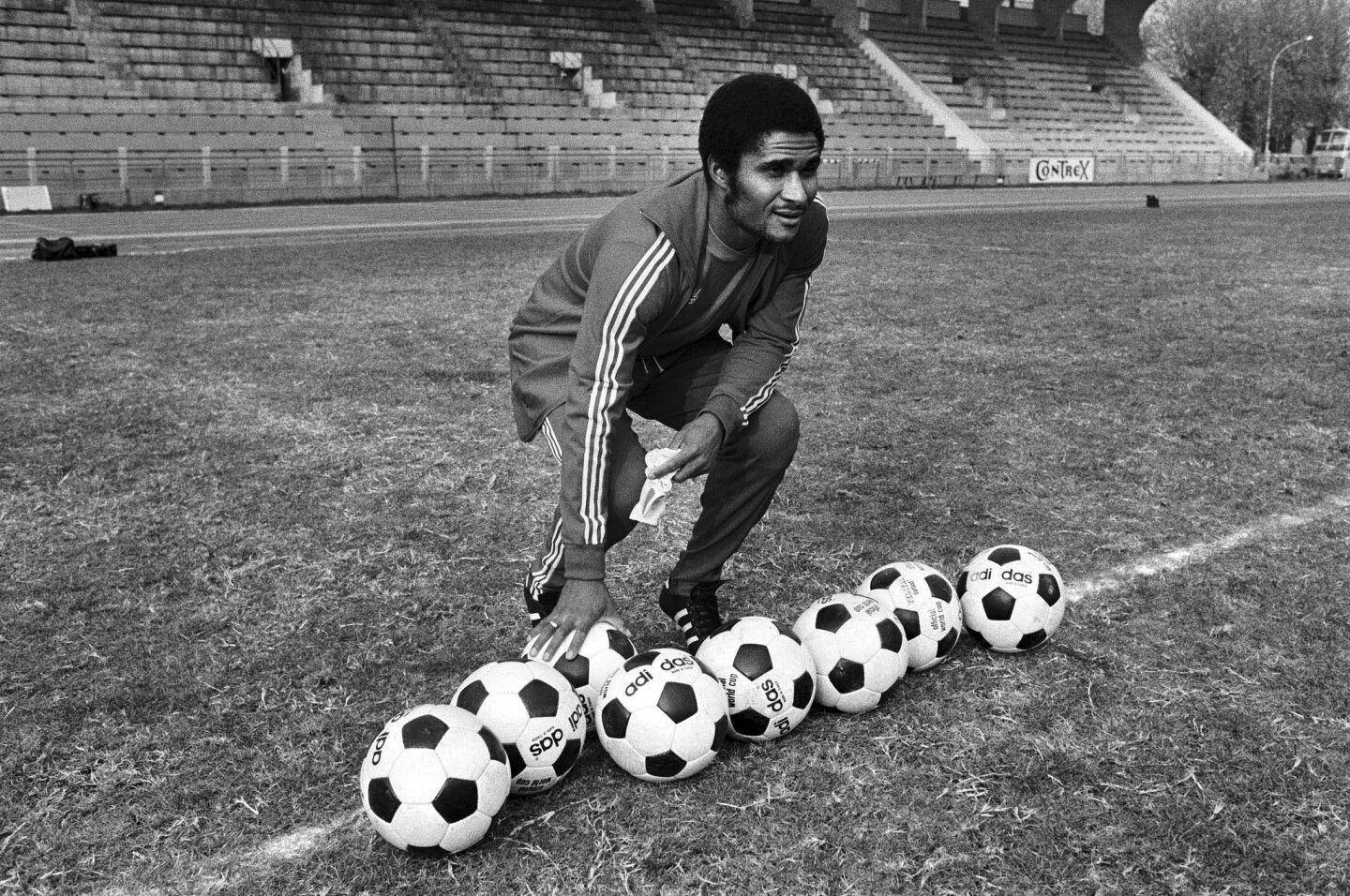 The Portuguese soccer star, a two-time winner of Europe's Golden Boot, was named one of soccer's top 10 players of all time. He was 71.
(AFP / Getty Images)
Phil Everly, left, shown with his brother, Don, made up a vocal duo that profoundly influenced the Beatles and the Beach Boys among others. Their hits included "Wake Up Little Susie," "Bye Bye Love" and "When Will I Be Loved." He was 74.
(Dave Hogan / Getty Images)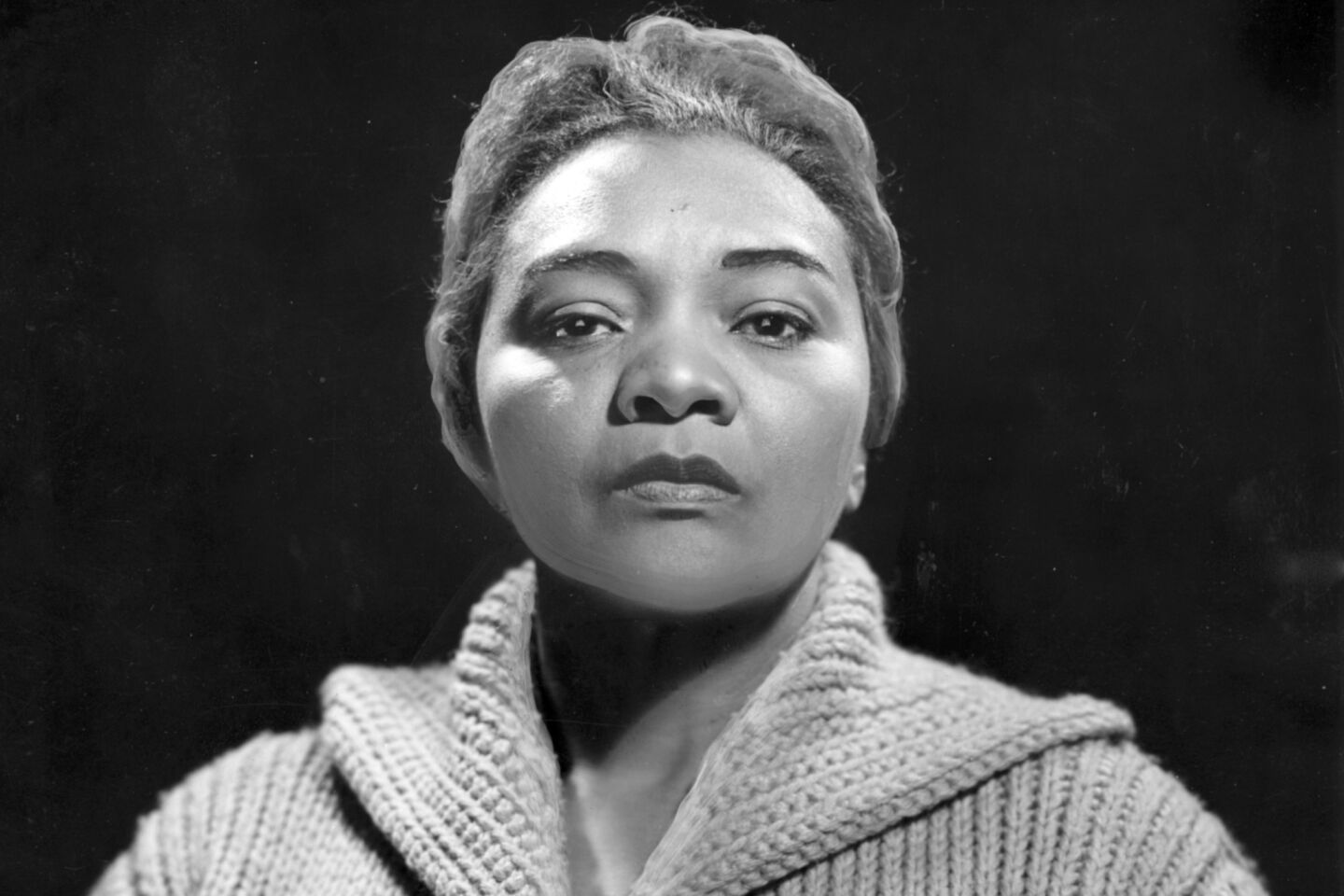 Juanita Moore became only the third African American nominated for a supporting-actress Oscar, for 1959's "Imitation of Life." She was 99.
(File photo / Associated Press)
At an opportune moment she called out, "Can I shake your hand?" After a brief exchange, he stuck out his hand and a friendship was born.
She did not see eye-to-eye with him at first: She believed in racial integration, not separatism. But she began to study his ideas and joined his Organization of Afro-American Unity; she also became a Muslim for a short time. In 1964 the charismatic leader came to her apartment to meet atomic bomb survivors from Hiroshima and Nagasaki.
"He certainly changed my life," Kochiyama said in a 1972 interview for KPFK radio. "I was heading in one direction, integration, and he was going in another, total liberation, and he opened my eyes."
On Feb. 21, 1965, she went to hear him speak at the Audubon Ballroom, acutely aware of the threats against his life. When the shots rang out, she crawled toward him and "picked up his head and just put it on my lap. I said, 'Please, Malcolm … stay alive,'" but he was dying.
Over the next decades, she campaigned against the Vietnam War and in 1977 was arrested with Puerto Rican nationalists at the Statue of Liberty. Her prison work intensified. "She was known for writing along the bottom of her Christmas cards 'Save Mumia! Save Mumia!'", said Johanna Fernandez, a Baruch College professor involved in the campaign to free Mumia Abu-Jamal, who is serving a life sentence for killing a Philadelphia police officer more than 30 years ago despite his claims of innocence.
Kochiyama moved to Oakland in 1999 after a stroke to be closer to her family. In addition to her daughter, she is survived by sons Eddie, Jimmy and Tommy; nine grandchildren and five great-grandchildren. Her husband died in 1993. Two of her children died following car accidents.
She remained active into her 90s, often encouraging youths to become politically involved. After meeting her, the hip-hop duo Blue Scholars wrote a song about her. "When I grow up," the lyrics go, "I wanna be just like Yuri Kochiyama. And if she ever hear this it's an honor."
---
Must-read stories from the L.A. Times
Get the day's top news with our Today's Headlines newsletter, sent every weekday morning.
You may occasionally receive promotional content from the Los Angeles Times.