Allan Arbus dies at 95; played psychiatrist on 'MASH'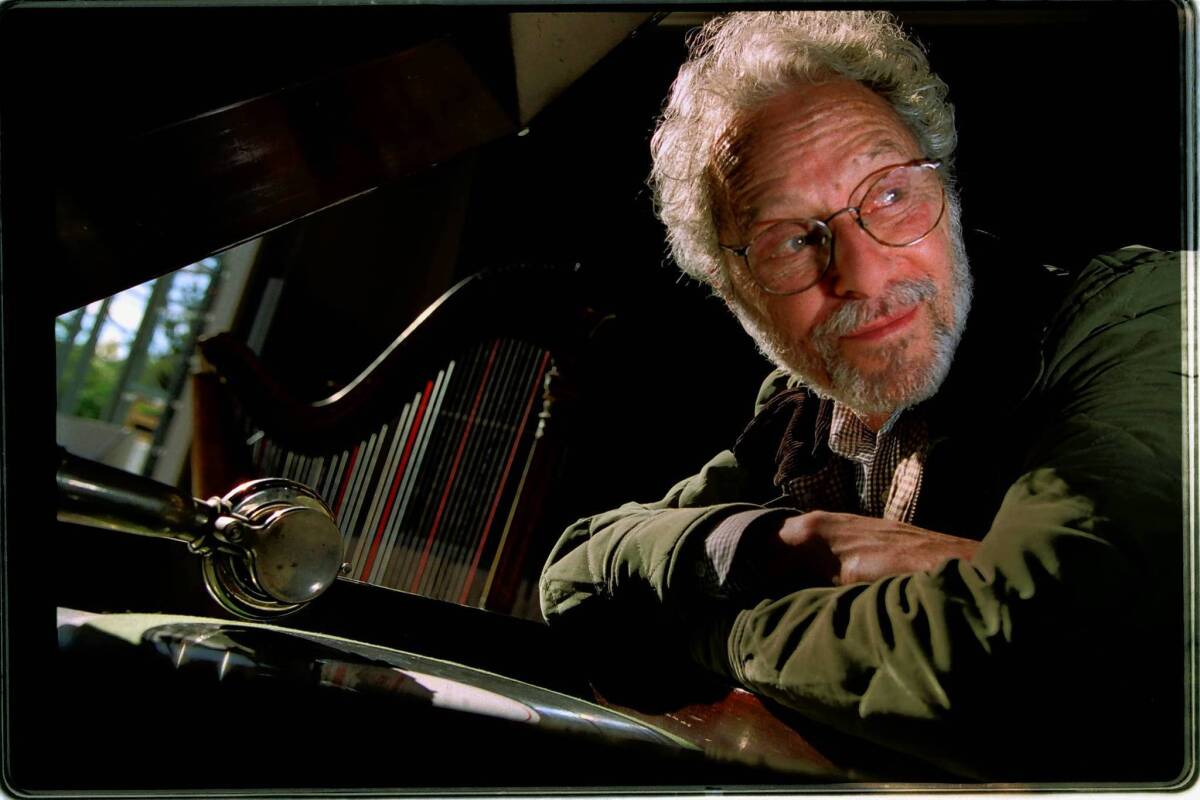 As the wise, dryly humorous psychiatrist caring for shellshocked surgeons and troops in the hit television series "MASH," actor Allan Arbus was so convincing that at least one colleague assumed he had expertise in the medical specialty.
In 1973, the first season of the long-running CBS show about a mobile Army hospital during the Korean War, series star Alan Alda would often sit with Arbus between takes, questioning him about psychiatric theories.
Alda, who played Capt. "Hawkeye" Pierce, said in an interview Tuesday, "He was so authentic in the role it was hard to believe that he wasn't that person."
Arbus, a film, stage and television actor best known for his recurring role as psychiatrist Dr. Sidney Freedman on "MASH," died Friday at his home in Los Angeles. He was 95.
The cause was complications of congestive heart failure, said his daughter Arin Arbus.
Arbus did not begin acting professionally until he was in his 40s, after a successful career in fashion photography with his first wife, Diane Arbus. The couple, who divorced in 1969 but remained close, ended their professional partnership in 1956, after which she began the unflinching black and white portraiture for which she became known. She committed suicide in 1971.
Tending to the psychic wounds of the fictional 4077th Mobile Army Surgical Hospital, Arbus infused his role with empathy and his own life experience, Alda said. "He brought a depth … to what he faced as a psychiatrist on the show," the actor said. "It helped the audience and … actors believe some of the stresses our characters were under."
The younger of two children, Allan Franklin Arbus was born Feb. 15, 1918, in New York City. His father, Harry Arbus, traded in mutual funds. His mother, the former Rose Goldberg, was an English teacher.
Arbus finished high school at 15 and enrolled at City College of New York. He soon left, going to work at Russek's, a women's specialty store in New York City. There, when he was 18 and she was 13, he met Diane Nemerov, daughter of the store's co-owner. The couple married in 1941 and pursued their interest in photography, with Allan giving Diane her first camera.
With the outbreak of World War II, Arbus joined the Army Signal Corps in 1941, serving as a photographer in Burma. After he returned, he and Diane, encouraged by her father, opened their own studio, doing advertising and other photography for Russek's and eventually for Glamour and Vogue magazines.
After his wife left the business for her own work, Arbus kept the photo studio but also began taking acting lessons with New York teacher Mira Rostova, who had taught actor Montgomery Clift, among others.
Through his acting classes, Arbus met actress Mariclare Costello and they married in 1976. She survives him, along with their daughter, Arin, and his daughters Doon and Amy, from his first marriage.
In 1969, Arbus moved to California to further his acting career. He made films, including two directed by Robert Downey Sr. that achieved cult status, "Putney Swope" in 1969 and "Greaser's Palace" in 1972, in which he played a zoot-suited Jesus. In the 1970s and 1980s, he appeared regularly on several TV series.
But most memorably, he was Dr. Sidney Freedman, imparting dry wisdom to the 4077th's beleaguered staff, as he did in his final appearance in 1983:
"Ladies and gentlemen, take my advice; pull down your pants and slide on the ice."
---
Must-read stories from the L.A. Times
Get the day's top news with our Today's Headlines newsletter, sent every weekday morning.
You may occasionally receive promotional content from the Los Angeles Times.