Treasurer John Chiang declines Senate run, Willie Brown backs Harris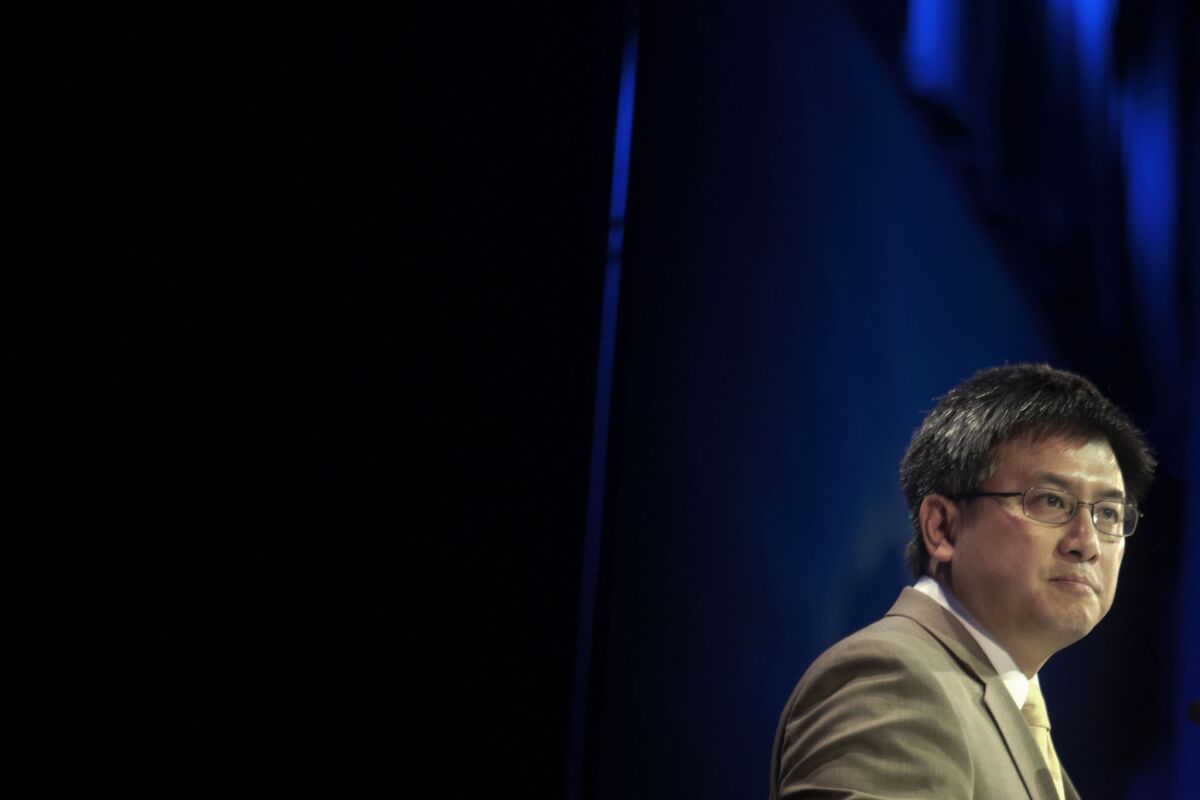 A day after billionaire Tom Steyer announced he would not seek Barbara Boxer's U.S. Senate seat, the field of potential contenders shrank further as state Treasurer John Chiang decided that he, too, would stay out of the race.
Chiang, a Democrat who took office three weeks ago, was a potentially serious contender in the June 2016 primary. He was elected to two terms as state controller before winning the treasurer's job in November, and he has proved adept at raising campaign money.
For now, the sole major candidate in the race is state Atty. Gen. Kamala Harris, also a Democrat. Boxer, 74, has announced she will not run for reelection.
Former Los Angeles Mayor Antonio Villaraigosa, a Democrat, has been working behind the scenes to prepare for a Senate run but has not yet announced whether he will enter the race.
Former state Assembly Speaker Willie Brown told the Sacramento Bee on Friday that Villaraigosa should decline to run in deference to Harris.
"His loyalty and his relationship with her should be so valuable, and he should, in my opinion, see it as an opportunity to demonstrate that," said Brown, who dated Harris in the 1990s.
Villaraigosa spokesman Mike Trujillo declined to comment on Brown's suggestion.
Villaraigosa allies have portrayed Harris as the handpicked candidate of powerful San Francisco Democrats, saying the contest should include a Southern California Latino, such as the former Los Angeles mayor.
State Democratic Party Chairman John Burton told the Bee it was untrue that party leaders were trying to clear the field for Harris.
Reps. Loretta Sanchez (D-Garden Grove), Xavier Becerra (D-Los Angeles) and Adam Schiff (D-Burbank) are among a group of House members weighing a Senate run, along with former state Republican Party Chairmen Duf Sundheim and Tom Del Beccaro.
Twitter: @finneganLAT
---
Life is stressful. Our weekly mental wellness newsletter can help.
You may occasionally receive promotional content from the Los Angeles Times.