Decades after last big case, feds are back in the Capitol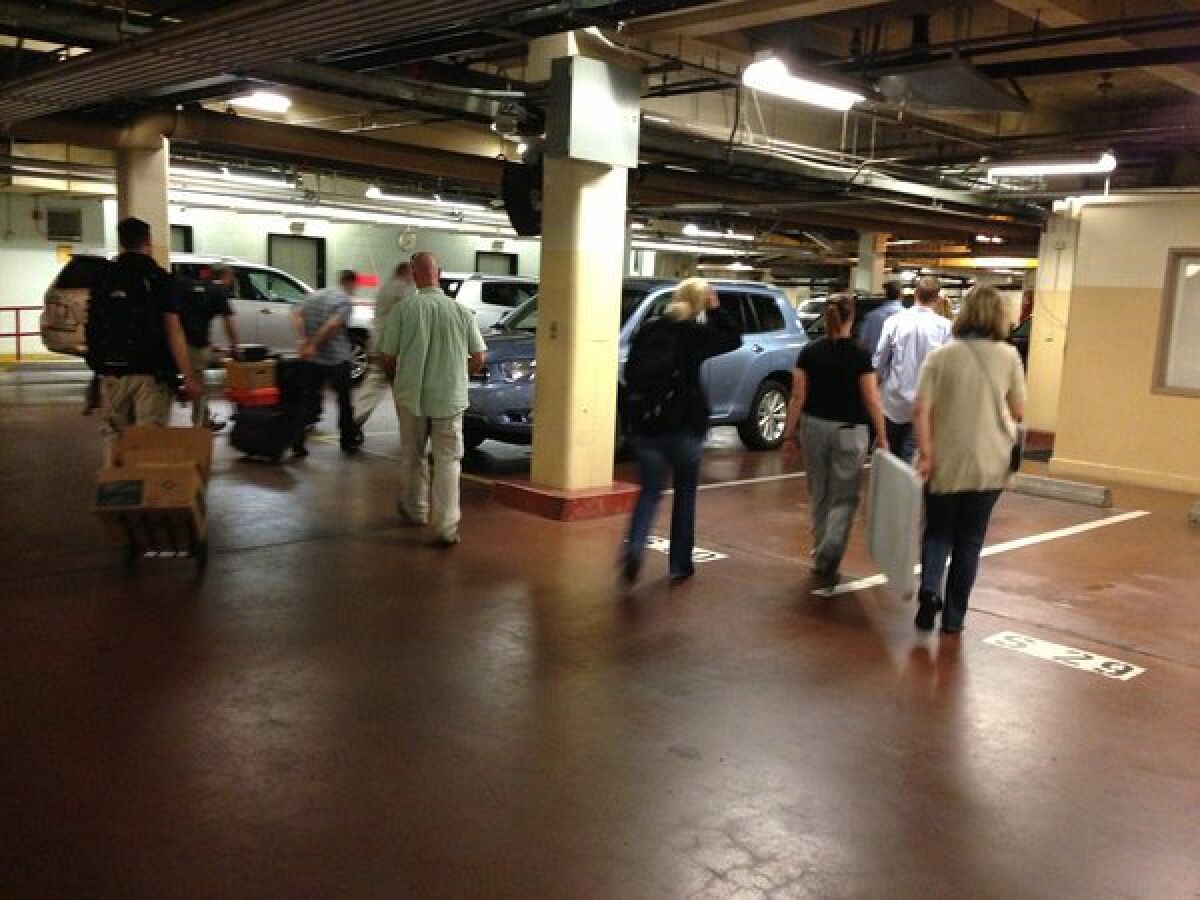 SACRAMENTO -- When Jim Ashford saw pictures of federal agents who searched Capitol offices in June, he was a little disappointed.
The agents looked like "they just came in from a softball game," he said. "They don't appear to dress as well as they used to."
Ashford would know -- he worked for the legislative counsel's office during Shrimpscam, the last big federal investigation in Sacramento. That case, which ensnared multiple lawmakers in the 1980s and '90s, involved bribery and a fake shrimp processing operation.
Now a new federal investigation is rocking the Capitol. The target is Sen. Ronald S. Calderon (D-Montebello), and a sealed affidavit that was unveiled this week by Al Jazeera says he took $60,000 in bribes from an undercover agent. Instead of a shrimp company, the agent said he was in charge of a movie studio.
It remains to be seen how the investigation will affect business in Sacramento, but Ashford remembers a tense environment when federal agents started going door-to-door in the Capitol during Shrimpscam.
"There were guys with blue suits and red ties and they really did scare everyone," he said. "It's a very intimidating thing to have the FBI in your office."
Legislative business didn't grind to a halt, Ashford said, but gossip about the investigation was rampant.
"They'd say, did you hear this, did you hear that? I wonder if so and so is involved," he said.
The public's perception of the Legislature also took a hit. When Ashford said he worked in the Capitol, people looked at him like he "played piano at a whorehouse."
Despite the intense controversy generated by the Shrimpscam case, the Capitol doesn't seem to have shaken its old ways, Ashford said.
"I'd like to say everything changed for the better," he said. "But evidently it has not."
ALSO:
State Sen. Calderon was target of FBI sting, TV report says
Calderons are longtime targets of federal agents, affidavit says
FBI may have used Twitter persona to help deceive in Calderon probe
Twitter: @chrismegerian
---
Life is stressful. Our weekly mental wellness newsletter can help.
You may occasionally receive promotional content from the Los Angeles Times.