Former Assembly leader urges dialogue, caution at California colleges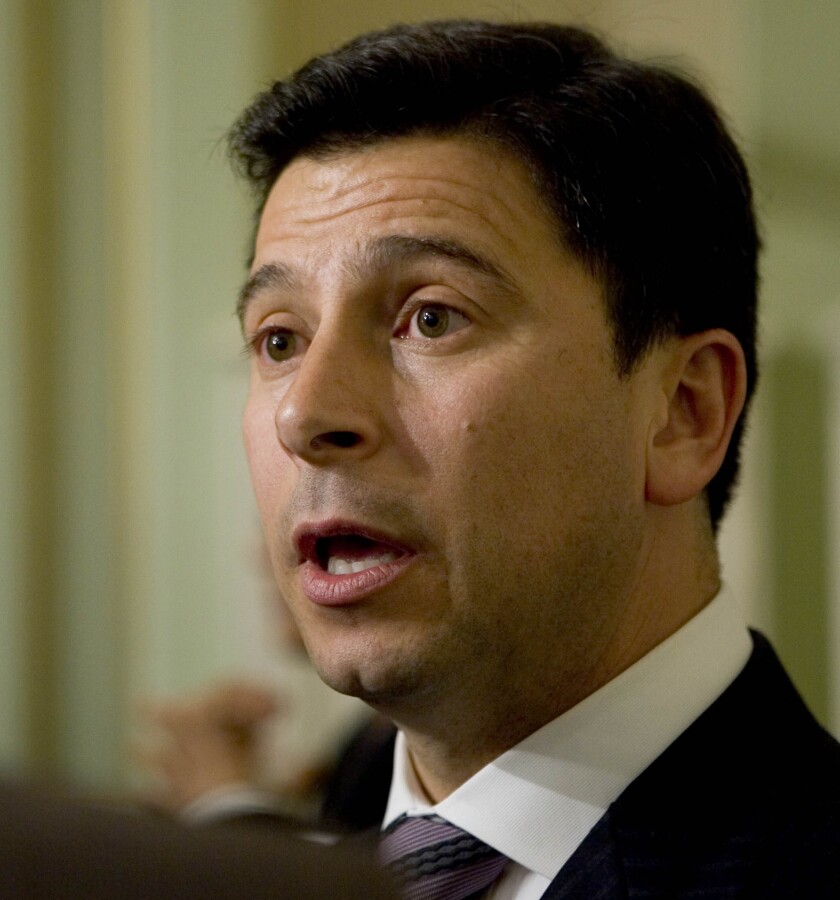 Reporting from Sacramento —
As student leaders at Claremont McKenna College celebrated the departure of a high-ranking administrator deemed insensitive to minorities, one prominent graduate of the Claremont Colleges urged caution and dialogue.
Former state Assembly Speaker Fabian Nuñez, who graduated from Pitzer College in the 1990s, said students should beware of calling for the resignation of college administrators in the Claremont Colleges just because the tactic has been employed at the University of Missouri, where the president and chancellor resigned.
"While racism and sexism are issues that need to be addressed, I don't know that it's always warranted to say, 'Well, they called for the ouster of the president of their college, so we should do the same because we don't like the way the students were spoken to.' "
Pitzer is one of the five liberal arts colleges that make up the Claremont Colleges.
"It's one thing to show solidarity with students at campuses across the country," Nuñez said. "Not that there isn't discrimination at the Claremont Colleges, but I just think people need to be more thoughtful and talk about issues and cooler heads would prevail, because calling for the ouster of the president of a college without having the real basis on which to do that is questionable at best."
Nuñez, a partner at Mercury Public Affairs, a leading lobbying and public relations firm, is reluctant to discourage student activism, but he indicated concern about it getting out of control.
"You can never invalidate efforts when students engage in spirited expressions of their 1st Amendment rights. It's always something you have got to embrace," Nuñez said. "But I do think there is a fine line between stepping into a situation where you want to call out institutionalized racism or discrimination and situations where you want to find a problem. It looks to me more like a solution in search of a problem, instead of tackling a real issue" at Claremont Colleges.
"Having been a graduate of the Claremont Colleges myself, I can say the level of tolerance at Claremont Colleges with respect to student expression is probably one of the highest in the state, if not the country," Nuñez added. "One cannot deny the energy and enthusiasm that students have, but I think students need to be more cautious about trying to engage in an actual fight if a local issue doesn't have the same applicability it has at the national level."
Twitter: @Mcgreevy99
---
Get breaking news, investigations, analysis and more signature journalism from the Los Angeles Times in your inbox.
You may occasionally receive promotional content from the Los Angeles Times.