John Pérez calls for recount in tight race for state controller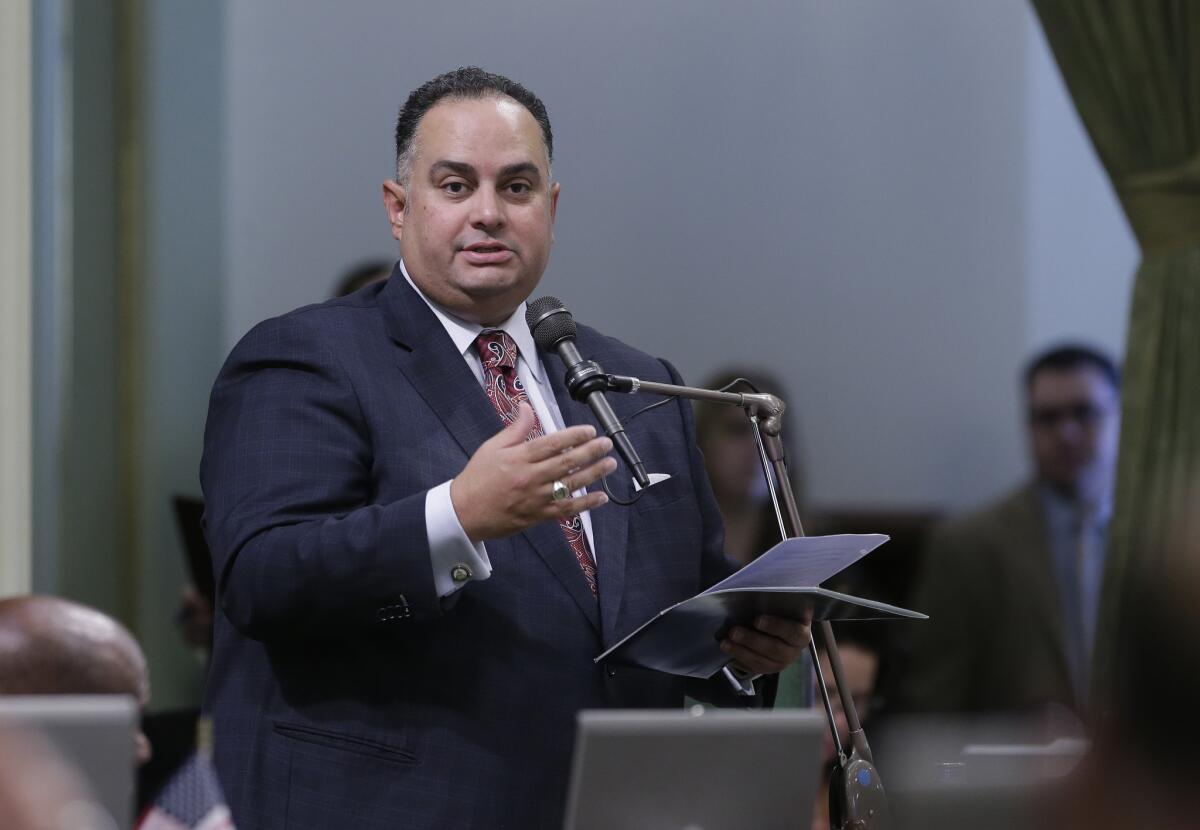 Reporting from Sacramento —
Assemblyman John A. Pérez called Sunday for a recount in the razor-close primary election for state controller, a first step in what could become an expensive and lengthy effort to salvage his campaign for one of California's top financial posts.
Pérez, a Los Angeles Democrat, trails Betty Yee, a Democratic member of the Board of Equalization from the Bay Area, by just 481 votes -- or one hundredth of one percent of the more than 4 million ballots cast.
"It is therefore of the utmost importance that an additional, carefully conducted review of the ballots be undertaken to ensure that every vote is counted, as intended," Pérez said in a statement.
The two controller candidates have been battling for second place in the primary in order to advance to the general election. Ashley Swearengin, the Republican mayor of Fresno, has already secured her spot on the November ballot by finishing in first place in the primary.
Under California law, any registered voter can ask for a recount, but the person making the request has to foot the bill.
Pérez is asking for a recount in 15 counties, including his home base of Los Angeles, and initial funding will come from leftover money in his controller campaign account. If the account runs dry, he could tap money he's raised for other campaigns, such as a potential run for lieutenant governor in 2018.
As the preferred candidate for organized labor groups, Pérez has enjoyed a steep fundraising advantage over Yee.
"Like all who have waited since Election Day, I seek a final determination as quickly as possible," he said in his statement. "Whatever the outcome of this effort, I am secure in knowing California Democrats will have a great, progressive leader who will represent California proudly and effectively as controller."
A complete hand recount in Los Angeles County could cost $1 million, roughly half of what Pérez spent on his primary campaign. And it's far from certain that the effort will improve his standing in the controller race. Parke Skelton, a political consultant for Yee, said ballots from Los Angeles County were already carefully scrutinized by election officials and representatives from both campaigns during the first count.
Yee has already declared victory in the primary.
"With the campaign now behind us, I call upon all Democrats to unite in the effort to hold this vital position as California's chief financial officer," she said in a statement Monday night, when the final ballots were tallied from Lake County.
Follow @chrismegerian for more updates from Sacramento
Sign up for Essential California for news, features and recommendations from the L.A. Times and beyond in your inbox six days a week.
You may occasionally receive promotional content from the Los Angeles Times.