Supervisor Knabe, a Republican, endorses Democrat Lieu for Congress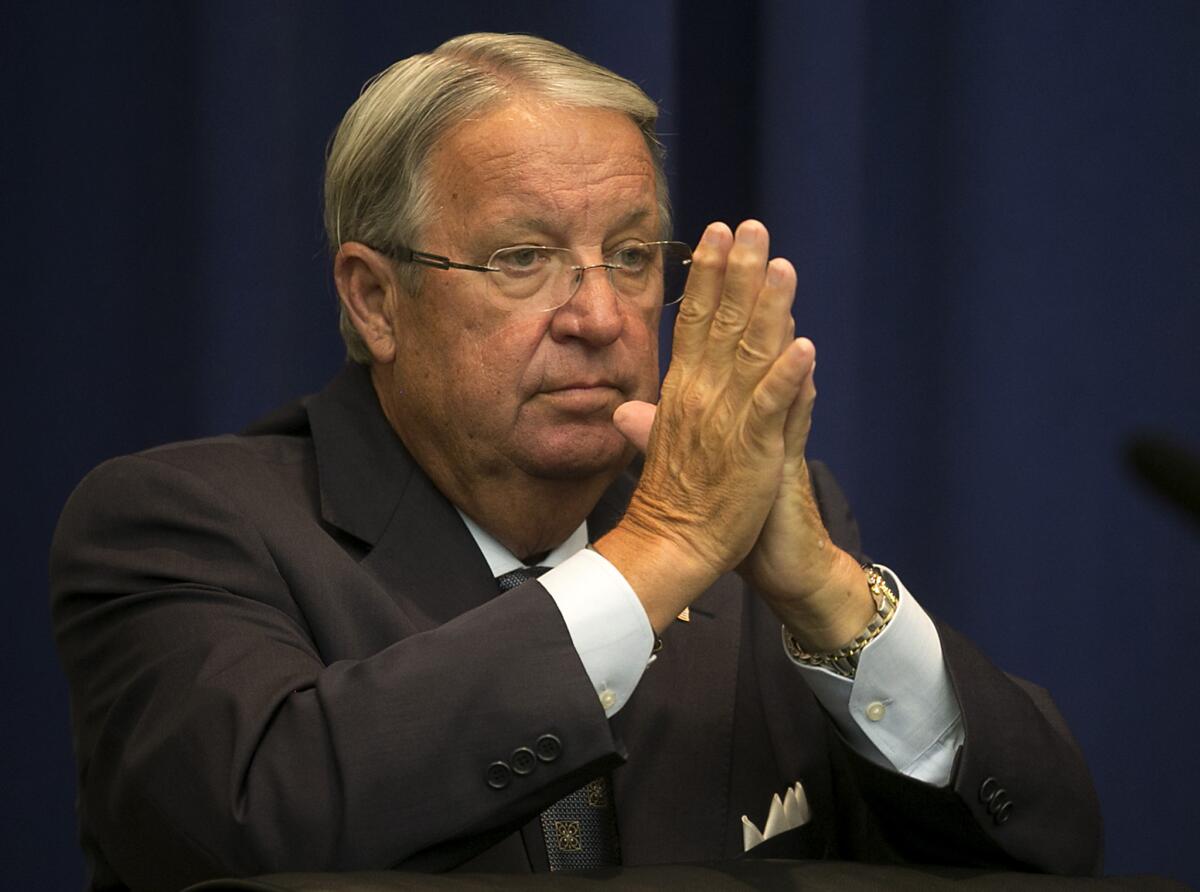 Los Angeles County Supervisor Don Knabe, a Republican, on Tuesday endorsed state Sen. Ted Lieu (D-Torrance), over Lieu's GOP competitor for a Westside-South Bay congressional district seat.
"Ted Lieu and I have worked closely over the years to bring real results to our communities," Knabe said in a statement released by the Lieu campaign.
"I know Ted Lieu will be an effective advocate for our community and I wholeheartedly endorse him for Congress," said Knabe, whose district overlaps part of the 33rd Congressional District that Lieu seeks to represent.
Gang prosecutor Elan S. Carr, a Republican, is competing with Lieu on the Nov. 4 ballot to succeed retiring Rep. Henry Waxman (D-Beverly Hills).
Although considered the underdog in the largely Democratic district, Carr, who lives on the Westside with his physician wife and three children, has shown himself to be an an effective fundraiser and a vigorous campaigner.
And, Carr's campaign points out, Knabe is not the only elected official who has crossed party lines with an endorsement. Carr's backers include former Beverly Hills Mayor Jimmy Delshad, a Democrat and a leader in Los Angeles' Persian community.
Follow @jeanmerl for the latest in Southern California politics news.

Sign up for Essential California for news, features and recommendations from the L.A. Times and beyond in your inbox six days a week.
You may occasionally receive promotional content from the Los Angeles Times.